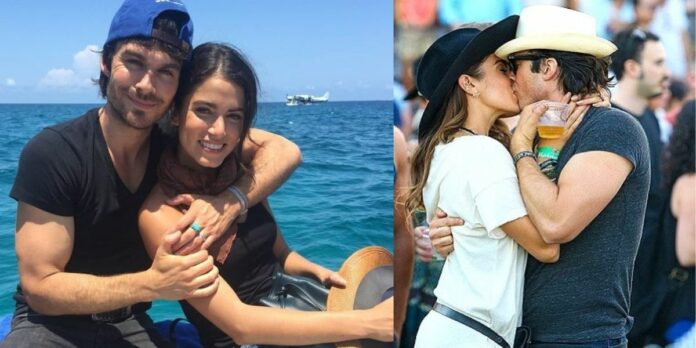 How many times have we watched, then re-watched The Vampire Diaries again and again? How often have we crushed hard on the TVD actor, Ian Somerhalder because of his sexy looks? Despite the fact that this actor resides in the heart of millions of girls, Ian's heart is already stolen by one Nikki Reed! However, Ian Somerhalder-Nikki Reed's love story is a controversial affair.
How tricky it could be to find your true love? But what if you have to go through 6-7 flings for that one lifetime? Finding love is not easy for everyone. As for Ian Somerhalder. Ian Somerhalder & Nikki Reed's love story begins after 7 heartbreaks
Wondering how? Let's find out!
Who is Ian Somerhalder?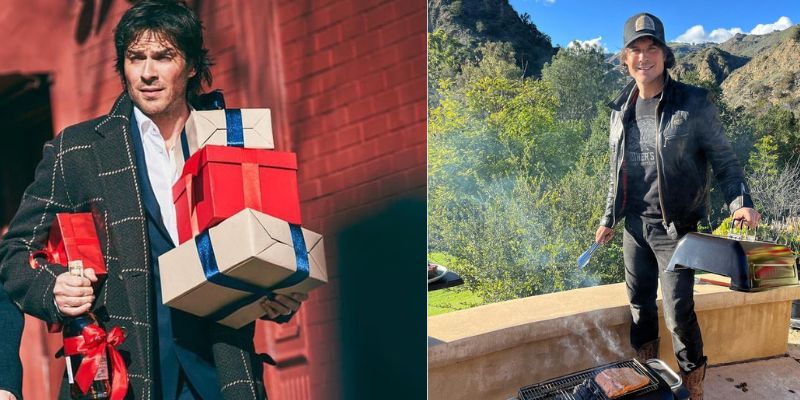 Ian Joseph Somerhalder or we can say, Ian Somerhalder, the crush of many ladies out there, doesn't need any introduction. He is an American actor. He was born on December 8, 1978. This handsome hunk is famous for playing Boone Carlyle,Lost, Damon Salvatore & The Vampire Diaries.
We completely understand that it's too difficult to resist oneself falling for such a charming personality. So let's talk about all the women Ian has dated till now. And the woman who has stolen his heart and become true love, Nikki Reed.
Must Read Love Story
Ian's first love, Kate Bosworth in 2002
Ian worked in the spinoff of Dawson's Creek, Young Americans. Who knew that this spinoff will make Ian's love life spin-off? On the set, he met his co-star, Kate Bosworth.
After a year, they then reunited to work on a movie called The rules of attraction. And this is where their love story began.
The two dated in the Summer of 2002. After dating for a short period, Ian & Kate's relationship fizzled out.
Ian dated Nicky Hilton, his second girlfriend in 2004
Nicky dated Ian for a short time in 2004.
How they met each other or what was the reason that they broke up is not known. But they both were spotted several times together on different occasions.
"Lost" Co-star & 3rd GF Maggie Grace
From working together on the set of Lost in 2004 the duo began dating. They never officially announced their relationship.
In August 2006, Maggie mentioned Ian in an interview saying, "Ian's great, I adore him, although I'm only 22 – far too young to even think about having a serious relationship."
But their relationship didn't last much & they parted ways in 2007. In 2015, Maggie told New You magazine that they're "still very good friends."
Ian Somerhalder dated Miss Universe 1991, Lupita Jones
There are rumors of Ian's dating Lupita Jones. They dated in 2008. There is no official confirmation of the rumor. But the couple were seen together in various public events showing love/PDA(public display of affection).
Lupita Jones has crowned Miss Universe in 1991.
Nina Dobrev & Ian dated from 2010-2013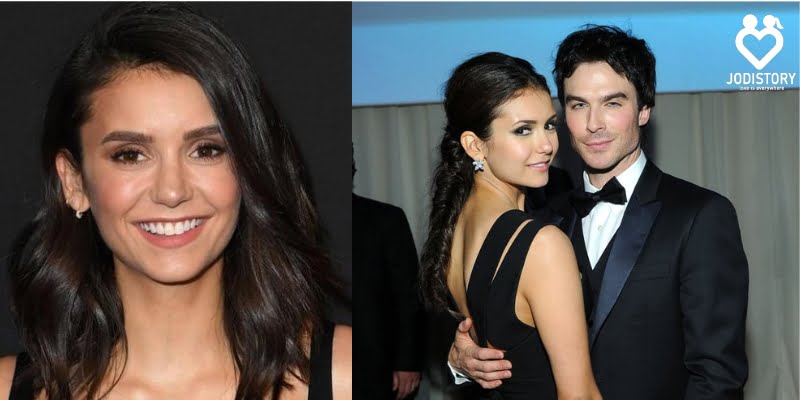 Nina & Ian started dating when they were working together as a couple. Their chemistry as Damon & Elena was loved by all. Ian & Nina were in a romantic relationship for 3 years together.
They started dating in 2010. But unfortunately, their relationship didn't last, & after 3 years of relationship, they split in May 2013.
How did Ian Somerhalder meet Nikki Reed?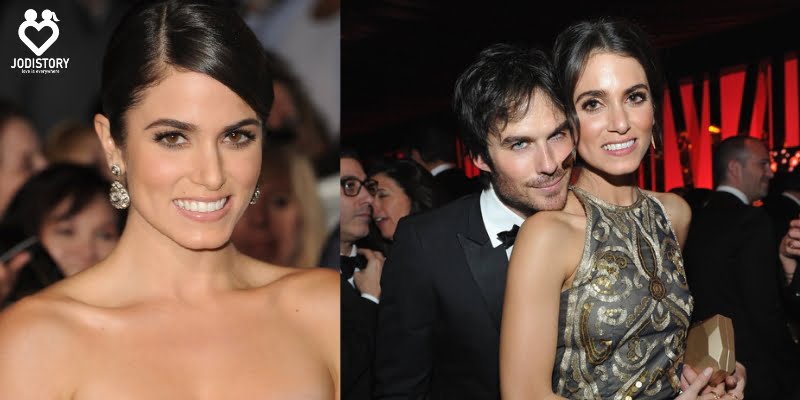 Ian and Nikki have been friends for a long. They've known each other, like forever. But neither of them thought to consider their friendship as something more. Ian dated his co-star Nina Dobrev, whereas Nikki was married to Paul McDonald.
Moreover, Nikki and Nina had a close friendship. So, the question of Nikki and Ian as a couple was beyond thought. They used to be buddies.
Ian breakup with Nina, whereas Nikki divorced Paul
No wonder, people had an obsession with Ian and Nina's relationship. They were the most talked couple for a very long time. However, Ian Somerhalder and Nina Dobrev called it quits in May 2013. Much to TVD fans dismay, it came as a shock to them.
Around the same time, Nikki Reed filed for a divorce from her first husband. The reason for their failed marriage is a common one. Normal marriage fails because of money and career.
Paul did not make much money whereas Nikki's career didn't flourish. They couldn't face their respective problems together and hence, opted for divorce.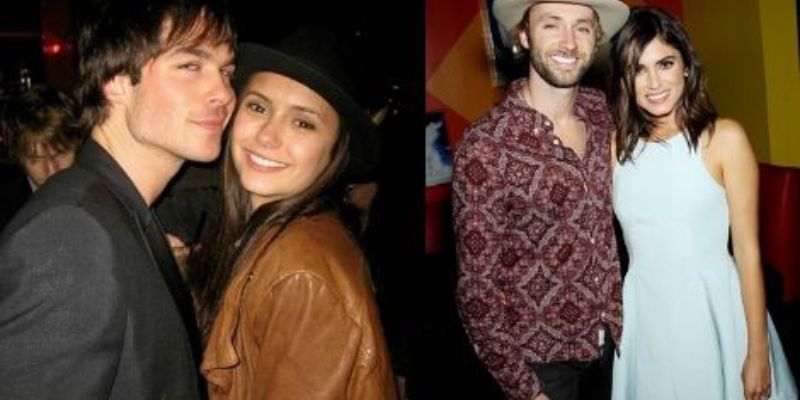 Ian Somerhalder-Nikki Reed's love story starts straightaway in 2014
Some months later, Ian and Nikki started dating. The rumors started when the couple was engaged in intense P.D.A(Public display of affection) at the farmer's market.
Later, they spent time together at the Comic-Con party. The matter intensified when they spent the weekend together.
Moreover, a mere three weeks later, the couple moved in together. The Internet exploded and Public drama unfolded leading to controversies.
Ian and Nikki faced trash rumors, controversies & anger
The trash rumors went viral leading to an upheaval in the couple's life. It claimed that Ian and Nina split because of Nikki. Nikki was accused of stabbing her friend in the back, cheating exes, etc.
The rumors also reported a feud between Dobrev and Reed. However, the actors came forward to take a stand and clear the trash rumors.
Ian, Nikki, and Nina took to their respective Instagram handle, posting pictures together while hanging out and claiming rumors baseless in their captions. Hence, the trio had no hard feelings for each other
Ian and Nikki got engaged in January 2015
At the Noble Award in Los Angeles, the couple made an appearance together. No big deal, right?
However, the surprise came when Nikki casually flaunted her flower-shaped diamond engagement ring. At the Golden Globes Party, Somerhalder wrapped his arms around his finance, getting affectionate and cuddly! Cute isn't it?
What other proof does one require about their relationship progressing to the next level?
Ian Somerhalder-Nikki Reed's married in 2015
The Vampire Diaries and The Twilight actor tied the knot.
Ian Somerhalder married Nikki Reed on 26 April 2015, barely four months after their engagement.
The duo managed to pull off a surprise wedding. The guest invited thought that they are attending a housewarming party. Surprise, Surprise! They are here to attend Ian and Nikki's marriage. The wedding took place in Topanga Canyon, California.
The bride and the groom looked ravishing in traditional white attire. Hence, Ian and Nikki's marriage came as a surprise just like their relationship!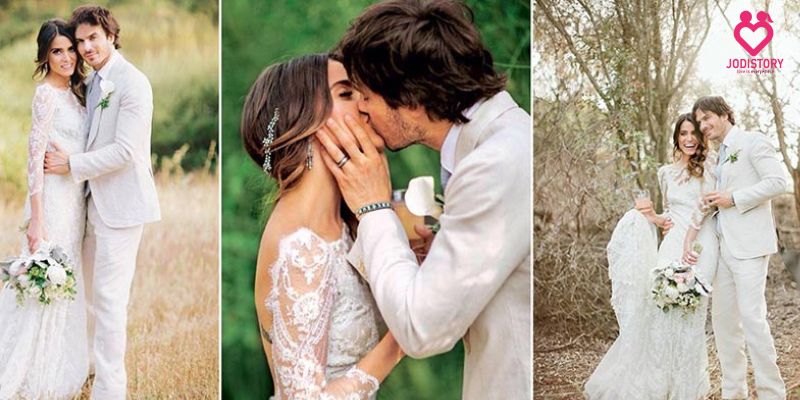 Ian and Nikki's daughter
On July 25, 2017, the pair welcomed their first child. Bodhi Soleil Reed Somerhalder is an adorable baby girl.
Surprisingly, Ian and Nikki, perfect and responsible parents, took off social media for one month to spend time with their daughter.
Bodhi is 6 years old by 2023.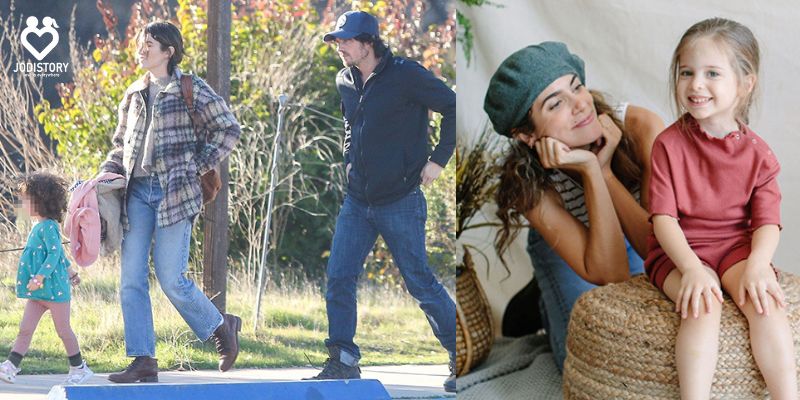 FAQ's
Who all did Ian Somerhalder date?
Ian has dated many beauties from 2002 to 2013. He has dated Kate Bosworth, Nicky Hilton, Maggie Grace, Lupita Jones, Ashley Greene, Nina Dobrev, Anna Zhu & Nikki Reed. Currently, he is married to Nikki Reed.
Did Ian Somerhalder date Anna?
After breaking up with long time gf Nina, Ian was rumored dating Malese Jow. Malese & Ian started together in the first season of The Vampire Diaries. She played the role of vampire Anna Zhu.
How long did Nina and Ian dated?
Ian & Nina dated for 3 years. They started dating in 2010. But unfortunately, their relationship didn't last, & after 3 years of relationship, they split in May 2013.
Was Nina Dobrev and Ian Somerhalder in a relationship?
YES, Ian & Nina dated for 3 years. They started dating in 2010. But unfortunately, their relationship didn't last, & after 3 years of relationship, they split in May 2013.
Did Ian Somerhalder get married?
Yes, after a year of dating each other, the pair got engaged. Ian married Nikki on the 26.April.2015.
Must Read the following:
My thoughts on Ian Somerhalder-Nikki Reed's love story
Ian Somerhalder-Nikki Reed's love story is a romantic chapter that is the result of many 7 failed lessons. Ian has gone through many breakups till he found his soulmate. His love journey teaches us many important lessons that one can use in their life.
Ian Somerhalder shows us the spirit of never giving up. He teaches us never to lose hope. Keep going & keep trying one day you gonna find the way. This story also teaches us that we shouldn't lose hope if we fail in any relationship. We can try to make things work out but it's not compulsory that the way we expect, things go like that.
This story also depicts the maturity of parting ways rather than making relations dirty & toxic. Mutual respect & understanding makes it easy for one to have a healthy relationship & even a healthy breakup. Give me your thought on Ian & Nikki in the comment box.