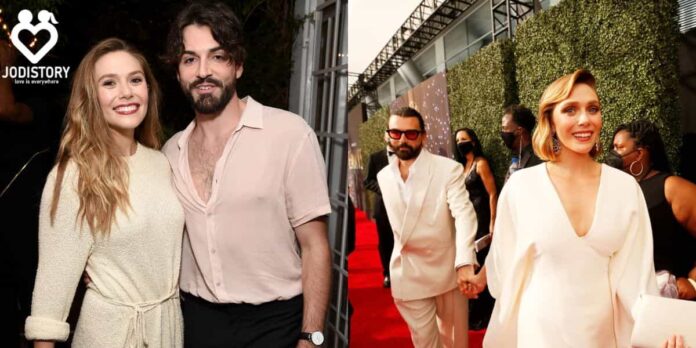 Everyone dreams to have a big bang wedding day with their partner. Especially little girls since their childhood dream about getting married and how they want their wedding day to look. However, Elizabeth Olsen and Robbie Arnett's love story is quite different than all those dreams.
The couple just decided to elope rather than get married in presence of friends and family. Love is love and it doesn't really matter the way you want to marry the person that you love.
Unlike a lot of people Elizabeth and Robbie just ran with the beat of their hearts and feelings and made a run to get hitched forever! For a long time, they did not even reveal the details of their marriage!
So let's take a look at Elizabeth Olsen and Robbie Arnett's love story and find out what really happened.
Who is Elizabeth Olsen?
Elizabeth Olsen is an American actress who was born in 1989. Her full name is Elizabeth Chase Olsen. She was just four years old when she started her acting career. Elizabeth made her debut with her movie Martha Marcy May Marlene in 2011.
She is most famous for her incredible role of Wanda Maximoff/Scarlet Witch in Marvel Cinematic Universe from 2015. Elizabeth was born in Sherman Oaks, California. She is the younger sister of Mary-Kate and Ashley Olsen.
MUST-READ LOVE STORIES:
Elizabeth Olsen's one true love, Robbie Arnett
Robbie is a musician and part of an LA-based band known as Milo Greene. He is the lead singer as well as co-founder of the band. Robbie and Elizabeth also co-wrote a children's book together named Hattie Harmony: Worry Detective.
He is highly involved with Elizabeth's charity work that both of them just love to do together. Elizabeth is really proud of him and calls him a cool musician and a clever writer.
The first meeting of Elizabeth Olsen & Robbie Arnett (2017)
Elizabeth was off on a vacation in Mexico in 2017. This is where she met Robbie for the first time. They started spending time with each other and were really comfortable in each other's presence. Soon they started dating each other.
Everyone knew that they started liking each other a lot in a really short time. Elizabeth even described Robbie as a great guy. Things were going really well for the couple.
Live-in relationship of Elizabeth Olsen & Robbie Arnett (2018)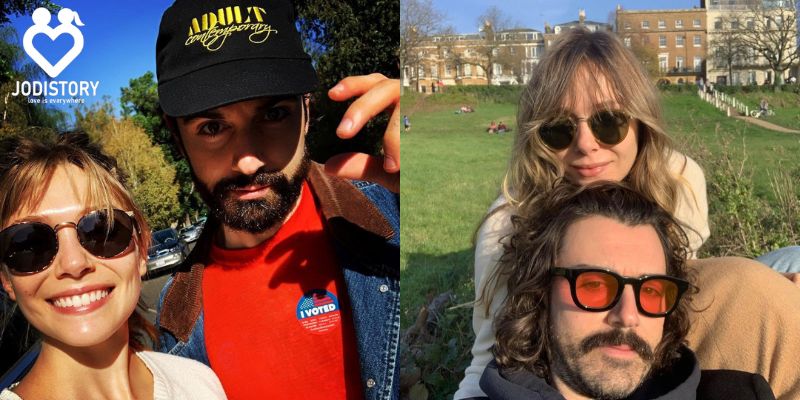 Elizabeth becomes really shy during her interviews whenever she's asked about Robbie. She's incredibly in love with him and even the mention of his name makes the actress sweat.
When Elizabeth went on James Corden's Late Late Show she revealed that she moved in with Robbie early in 2018. Just as she said it, she started blushing. She even shared pictures from the day she moved in with his love!
It was a really cute moment and the actress send on national television that there was no going back from there.
Engagement of Elizabeth Olsen & Robbie Arnett (2019)
Elizabeth and Robbie got engaged in 2019. She was spotted with a ring on her finger while she was shopping grocery. However, it was never revealed how Robbie proposed to Elizabeth.
Additionally, the ring was emerald and surrounded by tiny diamonds. Undeniably it was really beautiful and a symbol of their love!
Elizabeth Olsen & Robbie Arnett eloped with each other in 2020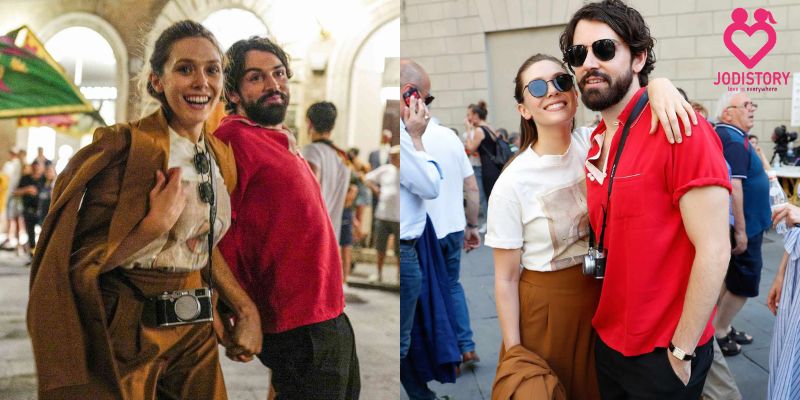 Elizabeth and Robbie never revealed any details about their marriage and nobody knew about it. Moreover, one day in 2020 they were just photographed together walking hand in hand wearing matching gold bands.
It was much later revealed that the couple had eloped in 2020 and since it was the times of covid they were just not able to make out a big ceremony.
However, they're happily married now and living their best life. Additionally, the couple doesn't have any kids as of 2023 and enjoys each other's company.
FAQ's
How did Elizabeth Olsen meet Robbie Arnett?
Elizabeth Olsen met Robbie Arnett on her vacation in Mexico. Elizabeth was on a vacation with her friends in Mexico in 2017. After meeting with Robbie she soon fell in love with him.
Who did Lizzie Olsen marry?
Lizzie Olen married Robbie Arnett. Elizabeth & Robbie were in a live-in relationship for two years. relatioThe couple had eloped in 2020 and since it was the time of covid they were just not able to make out a big ceremony.
When did Elizabeth Olsen and Robbie Arnett get engaged?
Elizabeth Olsen and Robbie Arnett got engaged in July 2019. As the couple met in 2017 & started living in a live-in relationship. After the engagement, Elizabeth & Robbie married in 2020.
Who is the BF of Elizabeth Olsen?
Robbie Arnett was Elizabeth Olsen's boyfriend and now her husband. They started dating in 2017. And in 2020 they married.
Who is Robbie Arnett married to?
Robbie Arnett is married to the actress, Elizabeth Olsen.
MUST-READ LOVE STORIES:
Thoughts on Elizabeth Olsen & Robbie Arnett's love story
Elizabeth Olsen and Robbie Arnett's love story is a beautiful example of finding true love in unexpected places. Their relationship began when they met on a vacation with mutual friends, and it quickly blossomed into a deep and meaningful connection.
Their romance has been characterized by its authenticity and genuine affection. From their low-key engagement to their private elopement, Elizabeth and Robbie have always done things on their own terms,
Moreover, their wedding was short and subtle. They couldn't adjust to a huge wedding but their love made it possible for them to enjoy a sweet little wedding with just each other as they eloped.
Also, it shows that love always does not need huge gestures. It only needs true intentions and heart to be with each other and eventually, everything works out. Give me your thoughts in the comment box.