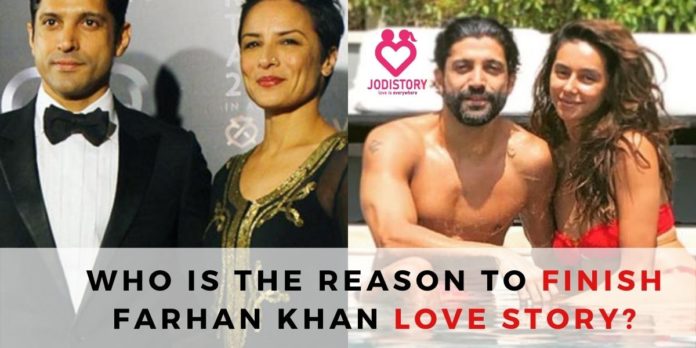 Most of us are guilty of assuming that marriage means spending the rest of your life with your lover. However, as seen in Farhan Akhtar and Adhuna Bhabani's Love Story, this is not always how it pans out. After 16 years of marriage, the two called it a day in 2016. Despite the end of their love story, there is something very important to learn from it. Farhan Akhtar New Love Story Starts With Shibani Dandekar & End With Adhuna.
Let's take a closer look at the love story to find out exactly what it is that sets it apart from all other failed romances.
Must-Read Love Story
AFTER DIVORCE FARHAN AKHTAR LOVE STORY BEGIN WITH SHIBINI
How Farhan and Adhuna Met
The two met for the first time when Farhan Akhtar was working on directing his first film, Dil Chahta Hai. It was the year 1997, and Farhan was at the J49 nightclub in Juhu. That is when he spotted Adhuna for the first time, and it was an instant crush. Farhan's sister Zoya introduced them to each other.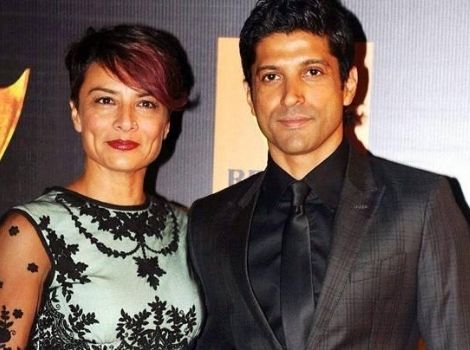 As fate would have it, both their careers kicked off after they met. Adhuna has been a part of almost every Farhan Akhtar film following the success of Dil Chahta Hai. Adhuna is a famous hairdresser and is also six years older than Farhan.
Farhan and Adhuna's Relationship
They met in 1997 and started dating that very year. Adhuna is from a very different background than Farhan's. However, the couple manages to complement each other's personalities very well.
The beauty of their relationship was in the maturity with which they handled things.
While most stars tend to spam their Instagram accounts with pictures of their significance. On the other hand, Farhan and Adhuna were the exceptions.
They kept the best of the memories to themselves. A great thing to learn from their relationship is to respect each other's personal space.
Although it is important to spend time together, spending time apart also lets the relationship breathe. Farhan Akhtar has been quoted saying that they both enjoyed their alone time just as much as their time together. Adhuna used to paint and go out horse riding while Farhan wrote songs.
Farhan Akhtar and Adhuna's Marriage
Adhuna and Farhan tied the knot in 2000. After that, their respective careers in Bollywood took off with the hit film Dil Chahta Hai in 2001. The couple has two daughters, Shakya and Akira.
When a very young Farhan asked Adhuna to marry him. He did not have the money to buy a diamond ring. And he did exactly that on Adhuna's 40th birthday.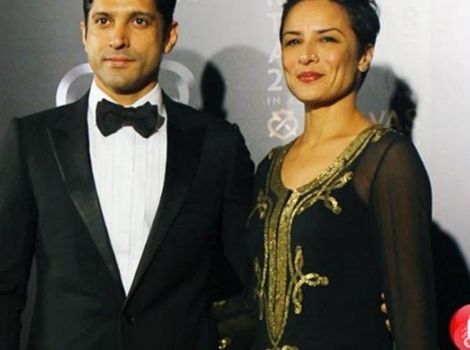 He bought his lady love a stunning diamond ring. Adhuna went out and bought Farhan a Gibson guitar after Farhan said that he'd fancy playing one someday.
They spent their married life in Vipassana, a beautiful sea-facing home that was loved by Adhuna. They shared a love for sky diving and other thrilling outdoor experiences.
Sweet moments like these really made their fans believe that they were the perfect Bollywood couple.
Farhan Akhtar – Adhuna children & divorce
The couple has two daughters, Shakya and Akira. As mentioned above, the couple is no longer together.
Farhan Akhtar & Adhuna announced their separation in 2016. Whereas legally Farhan & Adhuna took divorce in 2017. They divorce after a few days of Farhan's 42nd birthday. The way the couple handled their divorce is a great example for people.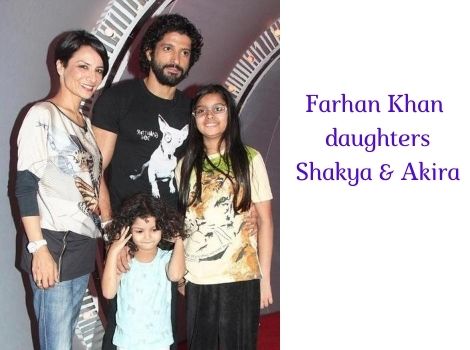 Their only concern with the divorce was making it easy for their two daughters. Adhuna and Farhan have done a great job taking care of their two daughters, with both respecting and supporting each other along the way as well.
Farhan Akhtar New Love Story Starts With Shibani Dandekar & End With Adhuna
After divorce, Farhan has been in a relationship with Shibani Dandekar since 2018. Farhan met Shibani in the reality show " I can do that". In the show Farhan was the host and Shibani was a participant.
Soon their mutual understanding blossomed into love. And they began dating. But they kept the relationship secret.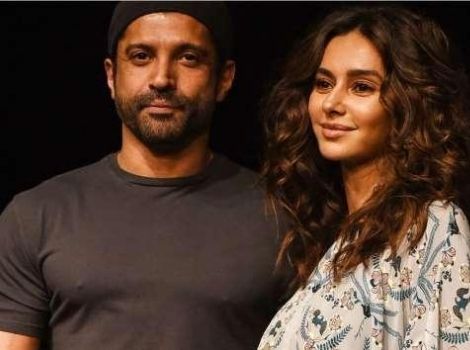 In the reception of Deepika Padukone & Ranvir Singh, they appeared publicly.
Whereas Adhuna has been dating Nicole Morea. The extremely mature way in which they handled their separation, prioritizing the well being of their kids is something the rest of the country must learn from.
Farhan Akhtar & Shibani Dandekar marriage
According to Mumbai Mirror, after two years of a happy relationship. The Farhan Akhtar & Shibani Dandekar will tie the knot at the end of 2020 the couple is expected to get married. Most probably they will get married after the release of Farhan's movie "Toofan".
Must-Read Love Tips
Conclusion
Adhuna and Farhan are a great example of the way in which relationships should be handled. And no, it is in no way similar to the way Bollywood makes them out to be. Relationships are about trust, communication, balance, and honesty. All of which can be found in the near two decades of the romance of the stars.
It's the little things that play a big role in any romance. Farhan and Adhuna's love story shows that perfectly. Even to this day, they keep talking and supporting each other. It is truly lovely to see these two people getting the best out of their lives.