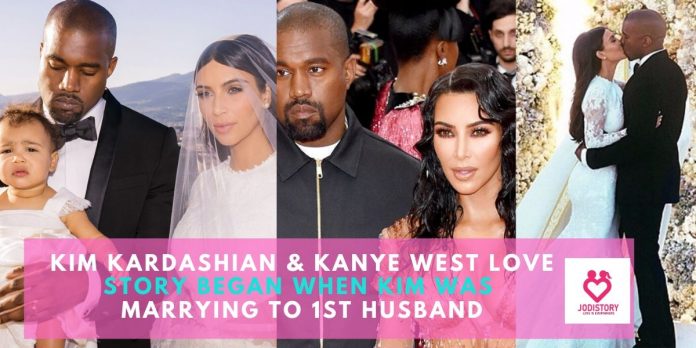 Kim Kardashian and Kanye West are known as the power couple of 21st century. Kim Kardashian and Kanye West met each other, fall for each other and married each other. They are are the most discussed couple in the town. Somewhere between trolls and hype love story of Kim Kardashian and Kanye West is the fairy tale romance of our time. So come with me to read Kim kardashian & Kanye west love story.
Kim Kardashian and Kanye West are most appeared couples in magazines and events launch. They are the most perfect and matched couples in the fraternity, and crazy in love.
Must-Read Love Story
So let's take a look at the love story of the rap genius and a reality TV star turned cultural icon, the biggest sensations of the internet.
Kim kardashian & Kanye west love story began with friendship
In 2004 Kim Kardashian was married to her first husband Damon Thomas when she met Kanye West. After 2 years Kanye saw her pictures on social media during Kim vacation.
He was totally smitten by Kim pictures. Kim Kardashian and Kanye West love story seem like a whirlwind romance. But Kim Kardashian and Kanye West have known each other for a decade.
They were close friends before dating each other, Kanye was crushing over her way back.
Kanye encouragement took Kim to new heights
Before settling with each other Kim married Damon Thomas and Kris Humphries and also dated sportsman Reggie Bush. Kanye was also dating.
Kanye told Kim about his feelings through a love letter. This letter got recognition when it became the lyrics of one of his song.
He also encouraged her to sing and follow her dreams. Later he also collaborated with Kim on a music album which never released due to some issues.
Kim tweeted their intimate pictures from the shoot. This eventually unfolded their relationship status.
Baby before marriage, extra trolls
She was trolled for an extramarital affair. She was wearing a floral dress in the red carpet which was not at all complementing her 8-month pregnancy.
People even trolled her for it but Kanye encouraged her to avoid what others say.
Kim and Kanye married each other after giving birth to a baby. Because they do everything with great pomp and show, they married in a weekend-long ceremony.
Kim kardashian & Kanye West mariage
The wedding took place in Florence, but the invitation card stated Paris. Guests arrived in Paris and flew with the couple to Florence.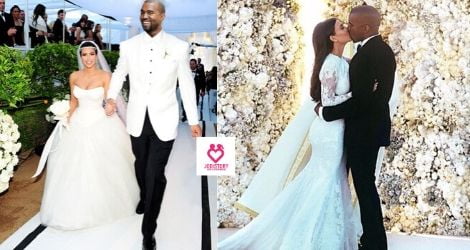 Their picture kissing each other against the backdrop of flowers became the most liked picture on social media.