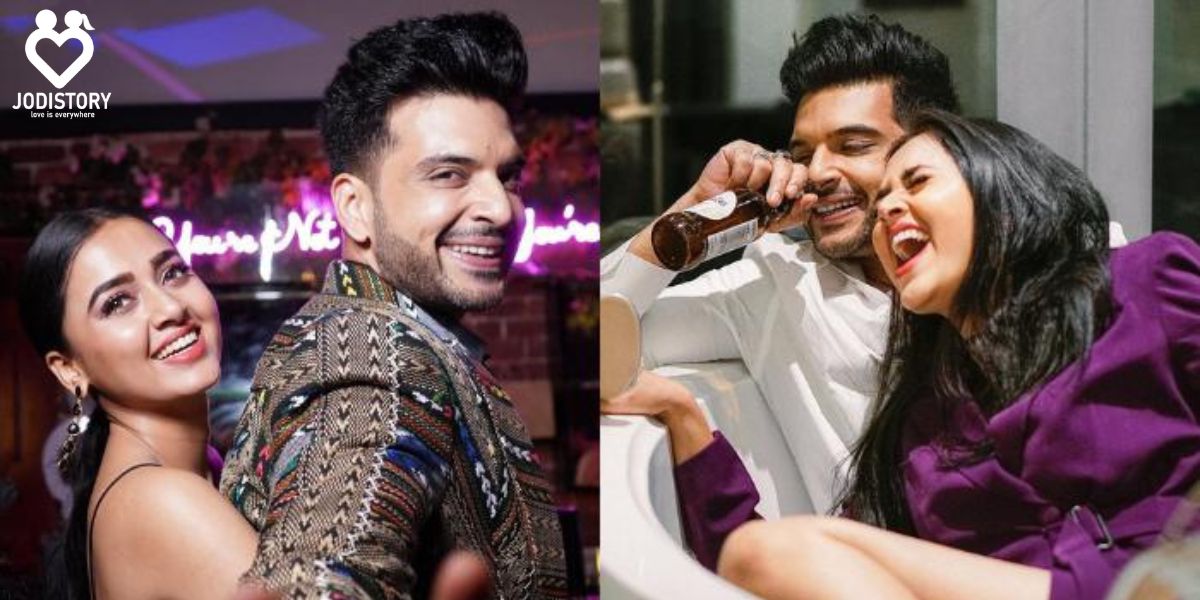 Have you ever watched the controversial show Big Boss? There are so many different opinions about the show. Some say it is scripted and some say it is not. I don't know whether it is scripted or not. But I know one thing, the love story of the best couple of Big Boss 15 wasn't scripted. The best couple love story! I mean Tejasswi Prakash and Karan Kundra love story.
Tejasswi Prakash & Karan Kundara are one of the cutest TV couples. The couple is always in limelight. We all have seen their cute couple videos or reels. Their cute romantic bond is loved by all of us.
More about Tejasswi & Karan Kundra a romantic match
The cute actress Tejaswi Prakash (born on 10 June 1992) is again trending these days. She is currently seen in Naagin 6. Teju is known as The Bigg Boss 15 winner & has done many other shows like Swaragini: Jodein Rishton Ke Sur (2015), Rishta Likhenge Hum Naya (2017), etc. She was also part of the reality show, Khatro ke Khiladi season 10. The actress is dating handsome Karan Kundra.
Karan Kundra is an Indian television actor, model, and television host. He was born on October 11, 1984. Karan made his television debut in 2008 with the show "Kitani Mohabbat Hai."
He has since appeared in several popular TV shows such as "Gumrah: End of Innocence," "Yeh Kahan Aa Gaye Hum," and "Dil Hi Toh Hai."
he has hosted several seasons of the TV show "MTV Roadies" and "MTV Love School."
Karan Kundra (born on 11 October 1984) is also an actor & an anchor. He has starred in several TV shows like Kitani Mohabbat Hai part 1 & 2, Yeh Kahan Aa Gaye Hum, Dil Hi Toh Hai and Yeh Rishta Kya Kehlata Hai and hosted the reality shows MTV Roadies, MTV Love School and Dance Deewane Juniors. Kundra has also featured in films like Mubarakan and 1921.
MUST READ LOVE STORY
Fans gave a cute name to Tejasswi & Karan: TejRan
Do you remember when we used to join our name with our partner's name & create a cute nickname? Isn't that kinda cute? We all have done this when we are in love. And these days it is way too trending. Either we say Virushka or VivKat or DeepVeer. Fans have given a nickname to their favorite couple.
Same as Tejasswi & Karan are one of the most loved TV couples. Their fans love them together so much that they gave them a cute nickname. Tejasswi Prakash + Karan Kundara = TejRan. We have found TejRan trending many times.
Tejasswi Prakash and Karan Kundra's love story started in 2021
Big Boss has created many famous love stories. Either it is SidNaaz or AsimAnshi or TejRan. Teju(Tejasswi) met Karan inside the house of Big Boss 15 in 2021.
Tejasswi & Karan were working in the industry but don't know each other before. They became friends inside the Big Boss house. And it didn't take any time to turn this friendship into a relationship.
Is Tejasswi Prakash & Karan Kundra's relationship a stunt to win?
When it comes to the glamour world, it is a bit hard to tell whether the celebs are really in love or if it's just a publicity stunt. And that's the question that arises in Tejasswi & Karan's relationship.
Many people suspected that they are not in love. They are just faking it to improve their game in Big Boss. But their fans never agreed to that.
Many allegations were put against them for so. But the couple proved all of them wrong. Their bond outside the big boss's house is a tight slap to all those who used to call their relationship just a game-winning stunt.
Tejasswi Prakash and Karan Kundra's love story ended due to Rashmi Desai
In the same show where TejRan grabbed the eyeballs of the viewers, some were jealous of the couple too. Rashmi Desai tells Karan that his girlfriend Tejasswi has some problems with her and she is being too 'insecure' of her.
Rashami Desai had entered the house as a wild card contestant. She is a famous TV actor who starred in famous shows like Uttaran, Naagin, Dil se dil tak, big boss etc.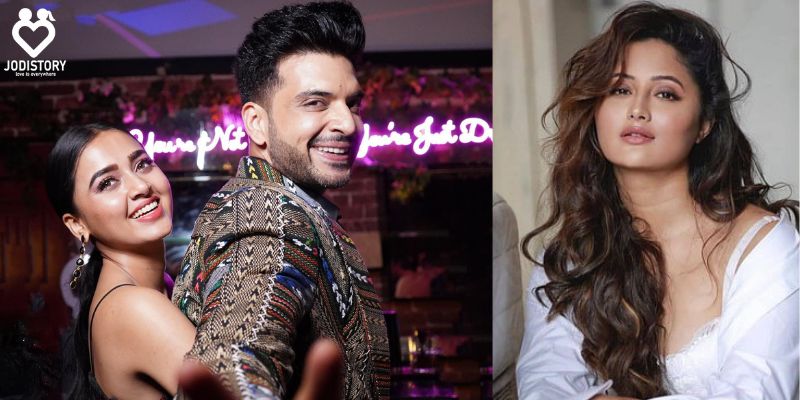 On her comment, Tejasswi had a one-to-one talk with Rashmi that converted into a heated argument. When Karan tried to feud he got into an argument with Tejasswi and angrily smashed a glass & broke it.
And this left Tejasswi with no words & she went away crying. This was a tough phase for the Tejasswi-Karan relationship. This fight could have ended TejRan. Luckily, The fight was sorted out afterward & Tejran are still together.
Karan's Ex between Tejasswi & Karan?
Rakhi Sawant & her husband Ritesh tried to instigate Tejasswi on Karan's Ex. Ritesh blamed Karan for cheating on his GF & called Tejasswi- Karan's relationship a publicity stunt.
This left Tejasswi completely perplexed. But due to their understanding, they didn't fight on this. Tejasswi cleared her doubts with Karan & Karan accepted his faults that lead to his relationship fail.
Karan Kundra Ex girlfriends
Karan Kundra has always been an attractive man to women. He dated many girls before falling in love with Tejasswi. The most famous of those exes are: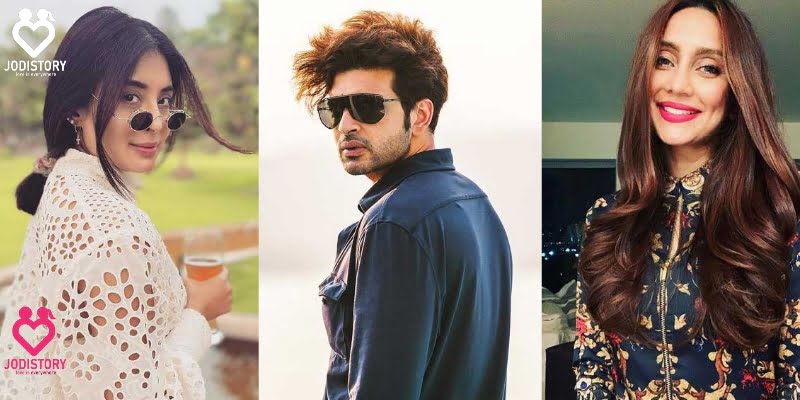 Karan Kundra fell for Co-star Kritika Kamra
Karan has dated his co-star, Kritika Kamra.
Kritika & Karan were together in a famous show "Kitani Mohabbat Hai". This was Karan's first show also.
The chemistry of the couple was loved on the show. But this chemistry was not only limited to the show. The show couple became a real-life couple & started dating in real life too.
A busy schedule was the reason for Karan-Kritika's breakup
But unfortunately, this relationship didn't work much. The couple broke up after several months. On asking for the reason Kritka told that their busy schedule was the reason for their breakup. Karan also came up with the same answer for the question.
Karan Kundra's long time Ex, Anusha Dandekar
After a breakup with Kritika, Karan dated Anusha Dandekar. Anusha is a famous actress & anchor. They first met at an airport and soon they began to talk. Gradually, they realized they liked each other's company.
The two started hanging out together quite often and became friends. The love-smitten couple soon made it official on Instagram that they were dating each other. To know each other the couple moved into a live-in relationship soon.
This adorable couple also did a show together, named 'Love School'. It was an MTV dating show on M TV. This duo was loved by many.
Anusha got trolled due to Karan
Anusha was trolled by Karan's fans several times. Some of Karan's fans didn't like Karan & Anusha duo as much as Karan & Kritika. Fans used to love the chemistry between Karan & Kritika so much that they weren't able to accept Anusha as Karan's gf.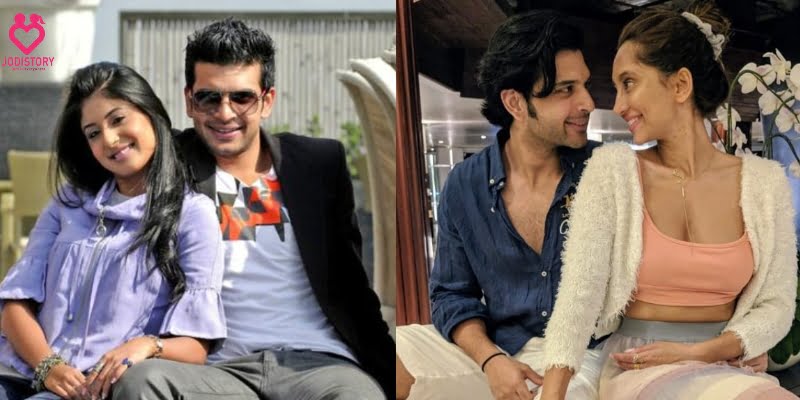 Anusha was also trolled for dating Karan Kundra as Karan was 4 years younger than Anusha. According to pre-defined societal norms, in a relationship, the woman must be either equal to or younger than the man. And this was the norm which was the reason for trolling. This gap of 4 years wasn't accepted by Karan's fans.
Anusha accused Karan of cheating in 2020
Karan & Anusha were on happy terms. They were supposed to get married soon. But something didn't work between them. According to VJ Anush, she was being cheated on and lied to. This was the reason for their breakup in 2020.
While Karan Kundra on the reality show 'Big Boss 15' opened up about his breakup and told Shamita Shetty that if he and Anusha would have talked then the matter would get cleared and the lack of communication led to their breakup.
Wedding bell in 2023?
Fans are waiting to see Tejasswi-Karan as the bride & groom. There is no specific announcement of their wedding date. Rumors are rife that the couple is planning to get married in mid-2023. Let's hope for the best. We all are excited & eagerly waiting for the couple to get married.
How did Karan and Tejasswi get together?
Tejasswi & Karan's love story started when both of them came to Big boss 15 house. They both became friends & then fell in love with each other.
Will Karan and Tejasswi marry?
Tejasswi & Karan are supposed to get married in mid-2023. Fans are waiting for this couple to get married. They are madly in love with each other.
Are Karan and Tejasswi still together?
Yes, Tejasswi & Karan are still together since 2021. They had a dirty fight in big boss- 15 due to Rashmi Desai. But now everything is sorted & the couple is enjoying their courtship.
Who is Karan Kundra's wife?
Personal life. The actor is currently dating actress Tejasswi Prakash. The two met inside the Bigg Boss 15 house and eventually started dating after that. Tejasswi will soon become the wife of Karan.
Is Tejasswi Prakash in a relationship?
Yes, Tejasswi Prakash is in a relationship with her boyfriend Karan Kundra. They became a couple inside the house of Big Boss 15 & are still madly in love with each other.
MUST READ LOVE STORY
Tejasswi Prakash & Karan Kundra's love story is a love affair guide
Tejasswi Prakash and Karan Kundra's love story is a complete guide for any relationship. The couple, who had undeniable on-screen chemistry, soon fell in love off-screen as well. Their relationship was confirmed with an adorable Instagram post that took the internet by storm.
Since then, Tejasswi & Karan have been inseparable, and their love continues to grow stronger with each passing day. Fans are eagerly waiting for the couple to take their relationship to the next level and tie the knot. Overall, Tejasswi and Karan's love story is a beautiful tale of two hearts that found each other on set and fell in love.
It teaches us that we should be true and loyal to our partners. We should not hide things from our partners, especially about our ex. And the other one must be understanding enough.
Hope these tips will help you. What's your view on Tejasswi Prakash & Karan Kundra's love story & did you learn any tips from their story? Let me know in the comment box. And share any other tip you learned from the story.