Do you remember Vir Mehra from the show "Kya mast hai life" or Dev Dixit from "Kuch Rang Pyaar Ke Aise bhi" or Arjun from "Mahabharat". Yes! I am talking about one of our favorite Shaheer Sheikh. This handsome hunk, the dream of many girls, has a love story too. No no! This is not about his shows. I am talking about his life. I am talking about Shaheer Sheikh & Ruchika Kapoor's love story.
Shaheer doesn't require any kind of introduction. We all know Shaheer from his shows, music videos, & songs but not all of us know that the romance king has his real-life queen.
MUST READ:
Today let's read about how a tv actor fell for a creative film producer. But before discussing their love story let's talk about Shaheer's love history.
It's obvious that if the guy is this much handsome & romantic then how he can be single till then. He also dated many girls before marrying his lady.
Shaheer Sheikh: Actor, Model, and TV Sensation
Shaheer Sheikh is an Indian actor and model. He was born on 26 March 1984. Shaheer has appeared in several popular Indian television shows such as "Kya Mast Hai Life", "Tere Liye", "Navya", "Mahabharat" and "Yeh Rishtey Hain Pyaar Ke".
Shaheer Sheikh's had an international girlfriend
This national actor Shaheer had a love story in a foreign land. He also dated a girl from Indonesian land. But the girl is not just an ordinary lady. She is a famous singer Ayu Ting Ting.
For those who don't know about Ting Ting, Ayu Rosmalina who got the stage name of Ayu Ting Ting is an Indonesian singer & actor. She is a single mother too. She got divorced from her husband & afterward fell for Shaheer.
How did Shaheer Sheikh & Ayu Ting Ting meet?
Shaheer Sheikh is an international actor. He has worked in other countries too. Shaheer met Ayu Ting Ting when he was working on an Indonesian project. And we all know how easy it is to fall for a friend who helps us.
Same as Ayu helped Shaheer in settling down & learning & acquiring the language & culture of the place. This was the time when their bond became strong & they started liking each other.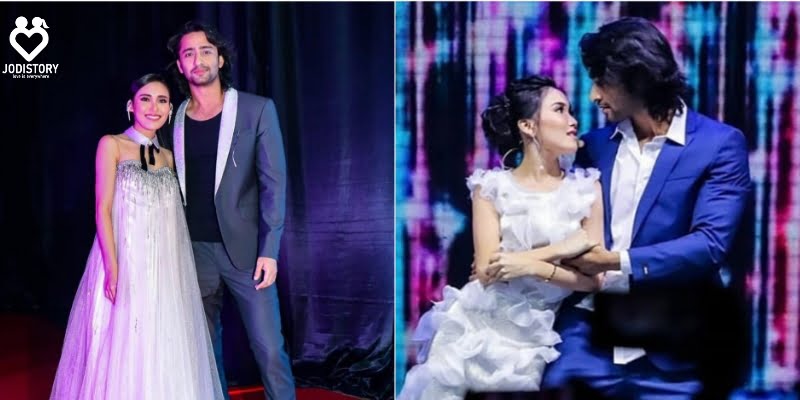 Shaheer broke up with Ayu for a Erica
Jealousy & insecurity can break any bond. And when there is insecurity from a female friend then any strong bond can get destroyed. And thats what happened with Shaheer & Ting Ting.
Rumors are there that Shaheer broke up with Ayu because of Erica Fernandes. Ayu had some issues with Erica & Shaheer's friendship. In between Shaheer & Erica even unfollowed each other for some time.
Another report tells that due to language & cultural differences, the couple broke up.
The real reason for the breakup is still not clear but Shaheer penned down a sweet sorry note for Ayu after the breakup.
And Shaheer found his true love Ruchika
No matter how much you try to make a relationship work it won't last if it is not meant to. But when destiny plays its game all the issue starts solving themselves. The same destiny worked for Shaheer. And destiny brought Shaheer's soulmate to him.
With just a random meet Shaheer found his life partner. Shaheer met Ruchika through a friend on the set of the movie "Judgemental Hai Kya" starring Kangana Ranaut & Rajkumar Rao.
If you don't know about Ruchika, let me tell you. Ruchika Kapoor is a creative producer & senior vice president of Balaji Motion Pictures Ltd. She is known for Udta Punjab (2016), Ek Villain Returns (2022), Dobaaraa (2022), etc.
Shaheer Sheikh announced Ruchika as "his girl"
Saheer is a filmy man. So what we all expect from him is a filmy way to confess his love. And that's how it went. Shaheer had a filmy way to announce his relationship with Ruchika. Shaheer made a surprising announcement by posting Ruchika's pic & calling her "my girl".
He announced Ruchika as her lady love by posting on Instagram & left everyone shocked. Shaheer Sheikh & Ruchika Kapoor's love story was a complete surprise to everyone.
No one ever wondered about their relationship. Before making it public Shaheer & Ruchika dated each other for one & a half years. At that time people were suspecting Shaheer of dating Erica but then this hero made an entry into Ruchika's life.
How many years did Shaheer and Ruchika date?

Before making it public, the couple dated for one & a half year.
Does Shaheer Sheikh have a child?
Yes, Shaheer & Ruchika are blessed with a
Is Shaheer Sheikh married in real life?
Yes, Shaheer is married to gorgeous
How did Shaheer and Ruchika meet?
Shaheer met with Ruchika through a friend during the shoot of Judgemental hai kya.
Who is the lover of Shaheer Sheikh?
Shaheer Sheikh is in love with Ruchika Kapoor & is married to her.
Who is the husband of Ruchikaa Kapoor?
How many girlfriends does Shaheer Sheikh have?
Why did shaheer and Erica break up?
There is no such evidence that Erica & Shaheer were dating. They are always told that they are good friends.
MUST READ:
Shaheer Sheikh had an interfaith marriage with Ruchika Kapoor in 2020
Shaheer broke many hearts on the day he got married to Ruchika. They had a court marriage with close ones on November 27, 2020. It was during the lockdown so Shaheer family wasn't able to attained his marriage. While Shaheer's Tv maa Supriya Pilgaonkar blessed them on this auscipious day.
Supriya Pilgaonkar is a famous TV actress. She worked with Shaheer in a serial Kuch Rang pyaar ke aise bhi in which the mother son bond was so strong that it wasn't just limited to the show. In real life, Shaheer calls her maa & treat her like his own son.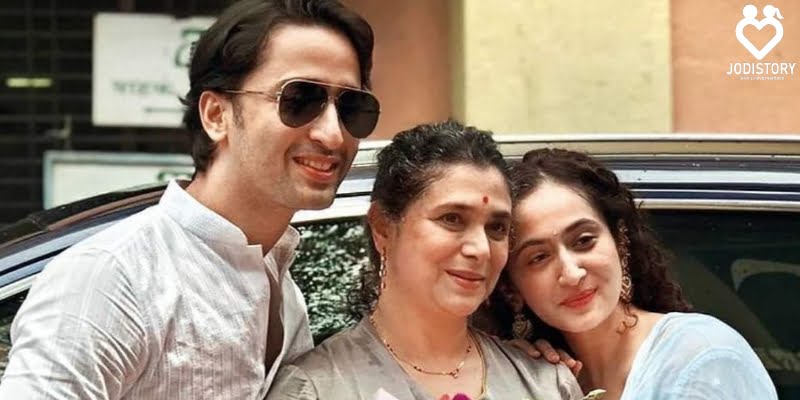 Shaheer Sheikh & Ruchika Kapoor have a baby
Shaheer Sheikh & Ruchika Kapoor who got married in 2020 are parents now. After a year of marital bliss, on September 10, 2021. They are blessed with a cute daughter. Her name is Anaya.
Shaheer Sheikh & Ruchika Kapoor love story teaches us
Every love story teaches us something. Its just either we are capable to learn or not. Shaheer & Ruchika love story teaches us a important lesson to keep your relation under wraps & wait for the write time. It also teaches us that when you are in love, caste & religion dosen't matter. True love wins at the end.
What do you think shaheer love story inspired you? Let me know your thought in the comment box.