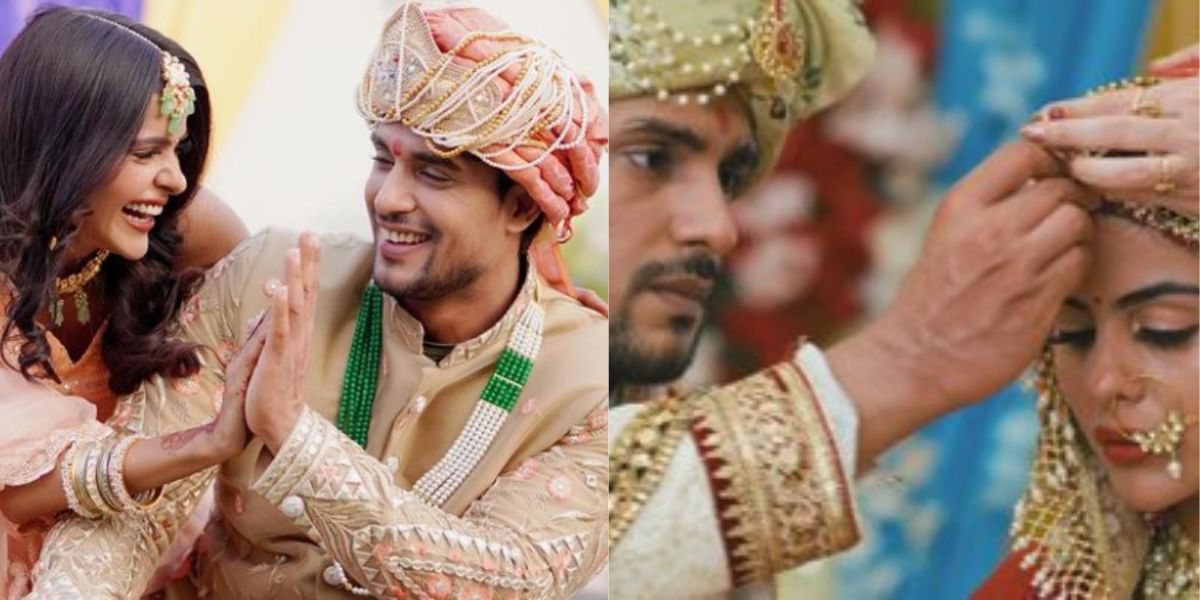 The famous couple in the TV serial "Udaariyaan" has created a lot of buzz among fans regarding their relationship status. The fans have long awaited Ankit Gupta and Priyanka Chahar's relationship announcement. Are they in love? Keep reading to know about Ankit Gupta and Priyanka Chahar Choudhary's love story.
Ankit Gupta is a well-known Indian television actor and model who has appeared in several notable brand advertising, commercials, television serials, and other projects.
He made his debut in the Indian television business in 2011 with the popular series Balika Vadhu, in which he portrayed the role of Dr. Abhishek. He made his debut in the Indian film business in 2012 with the film Tutiya Dil.
Priyanka Chahar Choudhary is a model and actress from India. She rose to prominence in 2021 when she portrayed the role of Tejo Sandhu in the TV series "Udaariyaan."
Priyanka Choudhary was born into a prosperous family in Jaipur (Rajasthan). She works hard and with a passion to create her own identity, and her efforts have paid off; she is now a well-known actress and hot model.
The duo is trending as the most popular contestants in BigsBoss 16. However, Ankit Gupta and Priyanka Chahar Choudhary reveal their relationship in the famous reality show BiggBoss 16.
Must-read love stories
Keep reading to know more!
Although the duo is known to be about dating each other, they confirmed that there is no such thing. However, the story seems to take a U-turn in BiggBoss 16, where Ankit Gupta and Priyanka Chahar are participating as contestants.
Although the charming couple has maintained silence on their relationship. They are flaunting themselves as excellent friends. But the BIG BOSS 16 roommates are debating their 'friendship.'
Actor Abhishek Kumar said they are "good friends."
Abhishek Kumar has acted in Udaariyaan along with the rumored duo. He says that they are just friends.
"Priyanka and Ankit are good friends. They are not in a relationship. I say this because I'm very close to them and have been around them all the time on the sets. We all used to spend a lot of time together.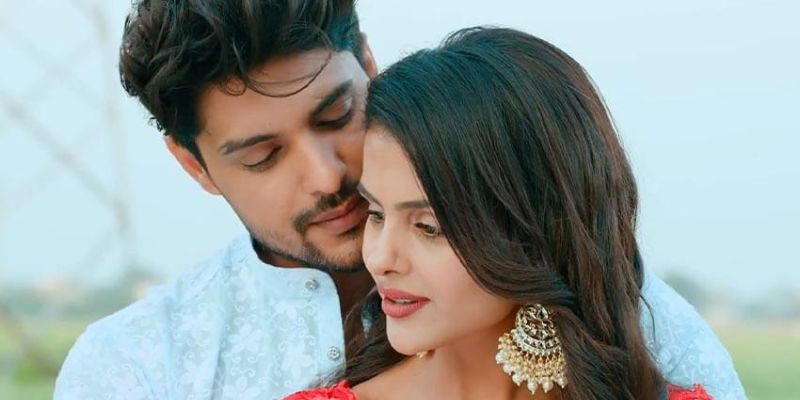 The audience enjoyed their chemistry in the show and I guess that's the reason why their friendship is misinterpreted. That time has gone when people felt a man and woman couldn't be friends.
Just because two people spend time together; it doesn't mean they are in a relationship. In fact, friendship is the most beautiful relationship ever".
Ankit Gupta & Priyanka Chahar Choudhary's relationship
Ankit Gupta and Priyanka Chahar Choudhary's love story were revealed. They talked clearly to their audience and made things clear about them being good friends.
Ankit Gupta also spoke for the same in the reality show BiggBoss 16. He said that there is nothing to be anticipated between them.
Ankit also claimed that Priyanka expects a future, but he is not on the same page.
"We are very clear and sorted out. Usko (Priyanka Chahar Chaudhary) future chahiye, Mai bahut clear hoon mujhe chahiye hi nahi .."
But it seems that they are keeping relationship secret. The romantic chemistry has seen in the show "Udaariyaan"
Priyanka also spoke out about the rumors swirling around her personal life with Ankit. Furthermore, the show host, Salman Khan, also asked her about their connection.
Although Priyanka stated Ankit was her best friend, Salman Khan was not much convinced.
He said, "Ladka ladki kabhi dost nahi ho sakte" (a boy and a girl can never be friends)
What else does the duo share?
Ankit further stated that he and Priyanka share a strong bond, so they do not think or care much about the rumors.
Nimrit Kaur Ahluwalia and Gautam Vig poked fun at Ankit Gupta in the same promo, claiming that Priyanka has a thing for him.
Ankit proclaimed this by saying,
"We are chill until we are fine. But if some fight happens between us, by some mistake, then you will find out".
Priyanka described her and Ankit's friendship as "best buds" on the premiere night.
In addition, she said the care for each other would remain even if they don't stay in touch.
Must-read love stories
Conclusion
Although there is no official declaration about Ankit Gupta and Priyanka Chahar Choudhary's love story, the friendship seems unbreakable. Rumors and stories never seem to affect their bond and they have always been by each other.
Isn't it the most essential element in any relationship? They trust and understand each other. Who knows they might surprise their awaited fans with a sudden announcement?