Vindu Dara Singh and Dina Umarova Love Story will make you believe that if you lose your first love that doesn't mean you will never find love again. He was born in Mumbai. Vindu Dara Singh is an Indian film and television actor. Vindu's father was the wrestler-turned-actor Dara Singh. He pursued his graduation from Mithibai College, Mumbai.
Vindu has played a supporting role in many Hindi and Punjabi Movies. He made his first debut in Bollywood by performing his role phenomenally in the movie Karan. He has played many characters in many TV serials as well, some of them are- Hanuman in the TV serial Jai Veer Hanuman, Zaal in Ssshhhh…Koi Hai and Char Sau Chalis in Karma.
Dara Singh became very popular for playing an important role in the serial "Black" on 9X where he has played the character of Rajiv, a medium who can establish connections with spirits.
He is also the winner of India's biggest reality show " Bigg Boss Season 3″. Dara SINGH was also given the title of " Bade Dil Vaala" by his fellow housemates. Some of his successful films are Garv, Maine Pyaar Kyun Kiya, Partner, Khushboo, Kambakkht Ishq, The Force, Maruti, and Housefull.

Vindu Dara Singh & Dina Umarova Love Story Saw a Long Separation
Dina Umarova is a Russian Model. Ms. Umarova was born and brought up in Novosibirsk, Russia. She became popular with reality show Power Couple, where she participated with her husband Vindu Dara Singh. She also participated in Fear Factor: Khatron Ke Khiladi season 4.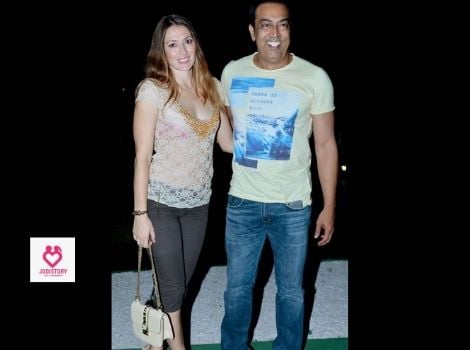 This gorgeous woman has also been a participant of the reality tv show Maa Exchange. Read ahead, how Vindu Dara Singh and Dina Umarova Love Story began after they found their way back to each other.
Where Did Dina Umarova and Vindu Dara Singh Met?
The couple met in Mumbai for the first time. But at that time Vindu Dara Singh was married to actress Farah Khan (Taboo's older sister) and Dina was busy in building her career. Vindu Dara Singh and Dina Umarova Love Story did not begin then. So, both never thought of dating.
They parted ways just by having a short conversation. Both got busy in their lives. Dina returned back to Russia to focus on her career. Soon after this, Vindu and Farah started having many problems among them. Within a very short span of time Vindu and Farah Divorced. Many speculations were raised on him and his personal life was completely off track.

Destiny bring together to Vindu Dara & Dina
It seems like destiny was smiling on both of them. God wanted the couple to be together. Destiny wanted to bring them together. That's why even after parting ways. They found their way back to each other. Dina traded places with another model in Mumbai who had become ill, her career began to pick-up.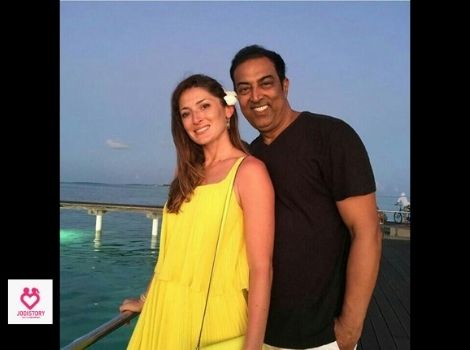 Later, when she visited Bangkok for modeling shoot she met Vindu again. Vindu was also there for an award show. Both of them talked to each other and felt a connection. The couple kept meeting each other and fell in love.
Vindu Dara & Dina Umaroha marriage
Both of them soon thought of marrying each other as they became sure about each other. The thing which made their connection stronger was that both stood by each other during the most difficult time of their lives.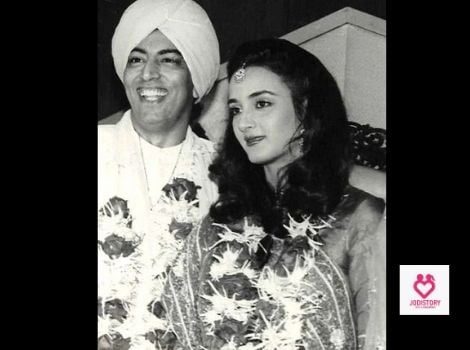 Dina hails from Russia and Vindu is Punjab da Munda, they are much like " Desi Munda Pardesi Mam". They got married in a private ceremony. They didn't include media in the same.
On-Screen Chemistry Of Vindu Dara Singh And Dina Umarova On Nach Baliye Season 9:-
Vindu and Dina have been married for over a decade now. They have a daughter named Amelia. In 2019, the couple participated in Nach Baliye Season 9. The audience was left in awe after seeing their love. They won many hearts with their purity and chemistry.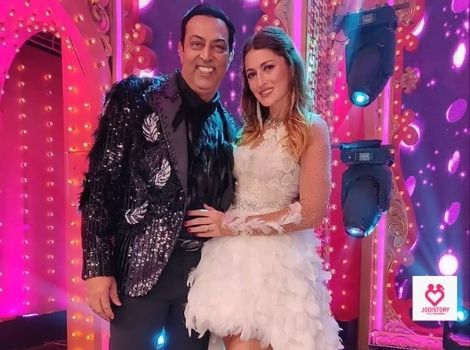 At the Nach Baliye stage, Vindu said. "Dina stood by my side like and rock and faced all the turbulences in my life. " Dina said, "I was scared to see him so emotional. But I had to stay strong for our daughter. I couldn't let him see me break down." Vindu adds saying, "When you have a beautiful partner, your life becomes beautiful."
Happily life of Vindu Dara & Dina Umarova:-

Vindu and Dina have fought all their life battles together. Dina stood with Vindu through all his tough times. Vindu also never left her hand when she was in a tough situation. They are as sweet to each other as Ras Malai is to the Soul, it nurtures your tongue while filling your soul.
Their love reminds us of Romeo and Juliet. They are together making life worth living and are more than happy with each other. They make a great love story by passing the test of time. The couple ensures that romance in their relationship continues to thrive.
Vindu Dara & Dina Umarova Children:-
The couple has two children. One son and one daughter. His son's name is Fateh Randhawa, he was born to Vindu Dara Singh's first wife, Fateh Randhawa. Their daughter's name is Amelia Randhawa who is real daughter of Dina Umarova. Their son wants to become an actor but he denied taking the benefit of being born in a star family.
But, believes in doing hard work to fulfill his dream. He has all qualities to become an actor as he dances well, acts well, and also, he is very good looking. Amelia Randhawa is all grown up prettiest girl.