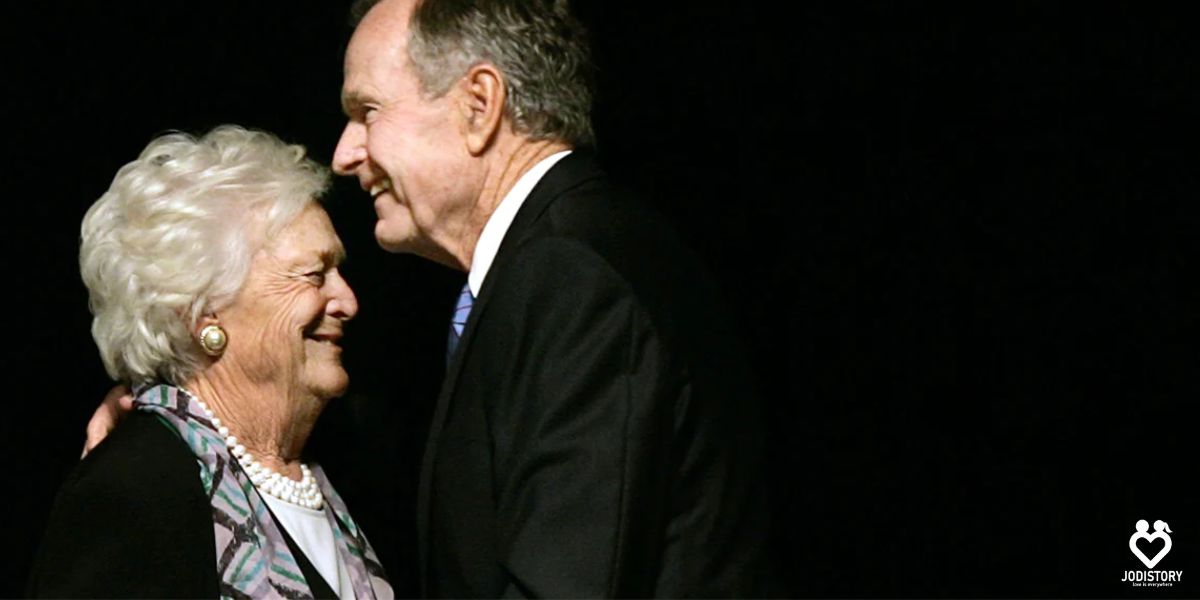 It started out all simple and sweet. A sixteen-year-old girl with bright eyes fell in a love with the future President of America. In this article, we take a long look at the longest-lasting and 41st Presidential couple Barbara and George Bush's romantic life. George Bush & Barbara Bush Love story is truly cinematic.
George was a soldier, Barbara met him at her friend's backyard barbecue. But little did they know, the next seventy-three years would be entrenched in wars and the loss of a child. But imagine finding the love of your life when you're just sixteen! Imagine your spouse saying, "You have given me joy that few men know.". That has got to have some lucky stars above!
MUST READ LOVE STORY
Who is George Bush and Barbara Bush?
George Herbert Walker Bush served as the 41st president of the United States from 1989 to 1993. Barbara Pierce Bush was First Lady of the United States from 1989 to 1993, the wife of President George H. W. Bush. She also founded the Barbara Bush Foundation for Family Literacy. She expired in April of 2018 at the age of 92. Her husband was 94 years old when he died in the November of the same year. They are the longest-lasting and 41st Presidential couple.
How did George Bush & Barbara meet?
George Bush reminisced in his autobiography about the "storybook meeting". They met at a Christmas party in 1941; weeks before the attack on Pearl Harbor. George was only seventeen and Barabara was sixteen. All it took was Barbara's red holiday dress and skipping on waltz for conversation. George waltzed with words instead.
Barbara later said George was a man in her life who liked to speak to her. And she liked to listen to his talk unconditionally. They fell in love like in a cheery Christmas film, in a room smelling of cinnamon.
But all this cheery festivity did not last all too long as George had to be deployed to serve in the Second World War. He was deployed for service in 1943.
The beginning of a romance between George & Barbara Bush
George recounts his wife's beautiful blue eyes which pierced his heart. He recalls how he got palpitations as soon as he laid his eyes on her.
Barbara mentions in interviews that she likes to think of it as love at first sight. And their seventy-three years of marriage makes you want to believe in love at first sight too.
He was studying in Andover, Massachusetts, and she attended boarding school in, South Carolina. Yet their bond endured the strain of distance. They dated for over a year before he had to be deployed for war.
George Bush's marriage proposal to Barbara got delayed due to world war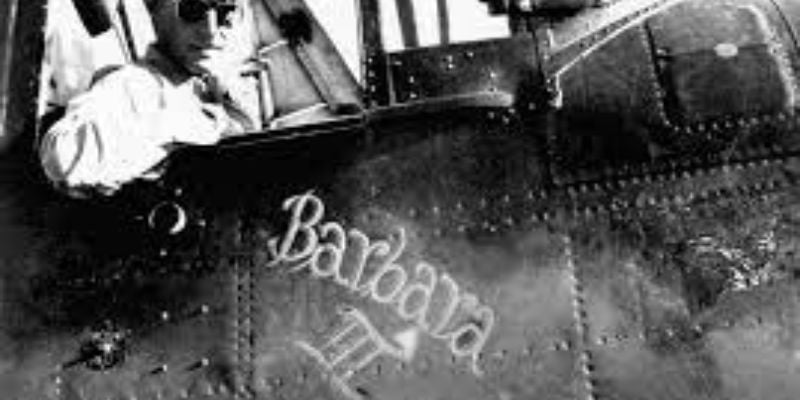 Before George Bush was off to serve in the Second World War, he proposed to Barbara in her rental home. She was already ecstatic and aware that he was going to ask. George was assigned the post of a naval bomber in the Pacific, but his heart was back home.
George named his torpedo bombers after the love of his life. But their wedding had to be postponed as George's plane was shot down in the Pacific Ocean. All this time Barbara did not get to speak to him, and when they finally did: they planned a wedding date.
The successful marriage of George & Barbara Bush in 1945
"I married the first man I ever kissed," Barbara said in an interview and they had humble beginnings. They got married in Rye, New York on January 6th 1945. They built a family in Texas with their son Jeb and daughter Robin. But their lives were shattered when Robin died at the age of three. It was a very tumultuous time in their marriage.
Their love survived wars, shot-down planes, and the loss of a child. Their son Jeb says he has had "a front-row seat to the most amazing love story".
The George & Barbara Bush love story has inspired their children too.
MUST READ LOE STORY
Where did Bush meet his wife?
George Bush met his wife Barabara at a Christmas party. At the time, they were just teenagers.
Where are George & Barbara Bush related?
George and Barbara Bush were married for 73 years.
The Endless Love of Bar and Poppy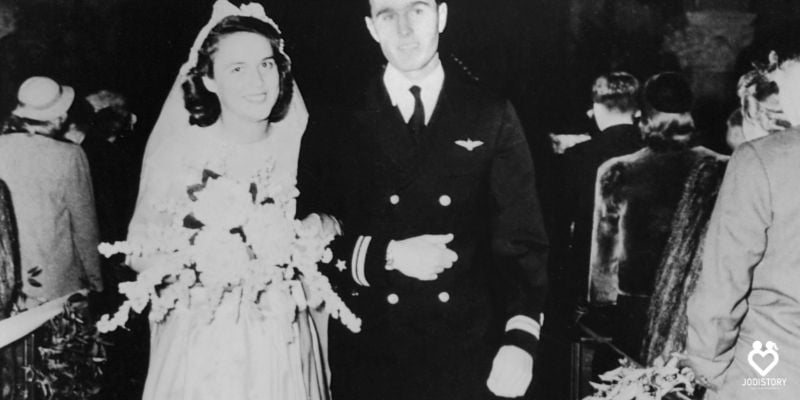 George was a man of words. Throughout their relationship, they had to be separated by war and politics. So they nicknamed each other Bar and Poppy in the letters. The letters of Barbara he held so close to his heart, that he crashed with them in the plane. The George Bush & Barbara Bush love story is one for the books.
On George's 49th Anniversary, he asked Barbara, "Will you marry me?" and then he continued in his letter: "Oops, I forgot, we did that 49 years ago. I was very happy on that day in 1945, but I'm even happier today." Bush's granddaughter revealed how George said to Barbara "I love you, Barbie" every night before going to sleep, till her last day.