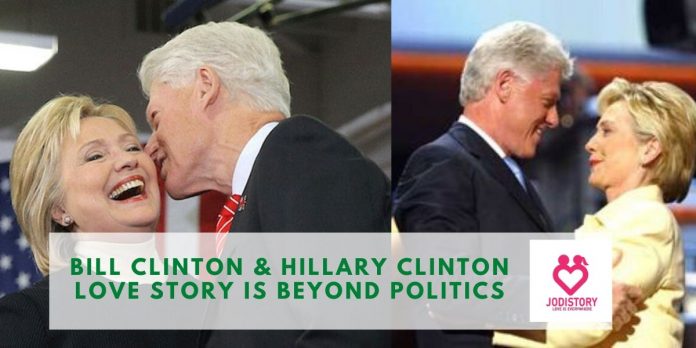 Not all the politicians are into their serious and political characteristics. Even they have their own coolness and loveable attitude. The political power couple, Bill Clinton and Hillary Clinton both share a really lovely bond and a cute love story beyond their political moves. So scroll down to read amazing Bill Clinton & Hilary Clinton love story.
Bill Clinton & Hillary Clinton love story bgan at civics class
"In the spring of 1971, I met a girl", this is how Bill began when he talked about them and their meeting. Bill said that he first met her in a class on political and civil rights and the girl had big glasses, thick blonde hair and wore no makeup.
Also Read: Donald Trump's Love Affairs more than his Current Affairs!?
Bill met Hillary again between the world of books, the library. The two shared several looks at each other. And this time she stared at him as Hillary closed the book Hillary was reading. To his shock, Hillary came up to him and spoke to him and the two shared a few words.
Bill Clinton & Hilary Clinton friendship & marriage
According to Bill. Hillary is smart, strong, loving and caring. The two had been together for four years as best friends for each other.
Bill had asked out Hillary to marry him for three times till she said a yes as the answer. But it was worth the wait to spend a lifetime with.
Also Read: LOVE STORY OF BARACK OBAMA AND MICHELLE OBAMA: DO THE RIGHT THING
Hillary and Bill tied the knot on October 11, 1975, in a private ceremony including very few members. And later the two hosted a reception for the friends and other members.
The couple has been happily married for 43 years till date and has a daughter, Chelsea Clinton who is also a public figure.