Today I am here with the filmiest and cute love story of Niti Taylor and Parikshit Bawa. Niti Taylor, the famous Ishqbaaz actress, and Indian Army Captain, Lieutenant Parikshit Bawa tied the knot of marriage on 13 August 2020.
The couple has a very cute love story for their fans. And they give major couple goals to their fans. The beautiful couple is currently living together happily. This love story culminated in a happy ending during the Covid 19 pandemic. And thus avoided any huge marriage party with big celebrities.
Must Read Love Story
How did Niti Taylor and Parikshit Bawa first meet?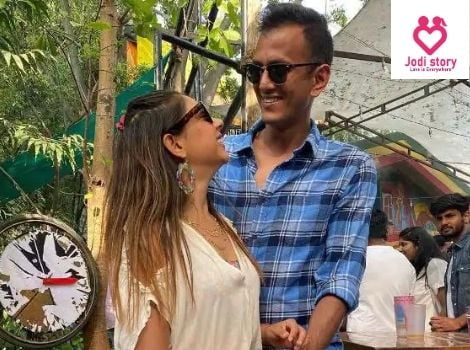 Kaisi Yeh Yaariyan fame actress, Niti Taylor met Captain Parikshit Bawa at school. Thus this romantic love story traces back its origin from the couple's school. Every childhood love story has a fruitful end. A livid example is before us. The couple's first meet was definitely childish and sweetly amazing. And they became very good friends in school.
When did Niti and Parikshit start dating?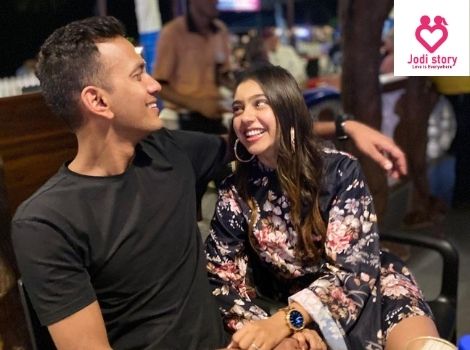 Social media has become the carrier of messages and feelings. But in this unique love story, social media acted as the messenger of love. Instagram became the couple's dating spot just a few months before their engagement. Instagram became the place of the reunion of the couple's love.
When did Niti realize her love for Parikshit?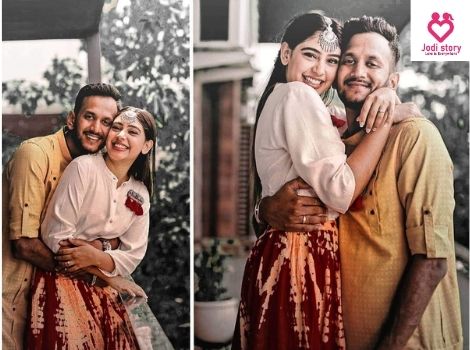 After reconnecting on Instagram after years, Niti Taylor started to know Parikshit better. And she realized that he is a gem of a person. The duo met in Delhi.
Niti's parents too met Parikshit. And they liked him a lot. Niti's wish of not marrying someone from the show business has been fulfilled. She was very happy that her parents too had approved of her choice.
Niti Taylor and Parikshit Bawa's engagement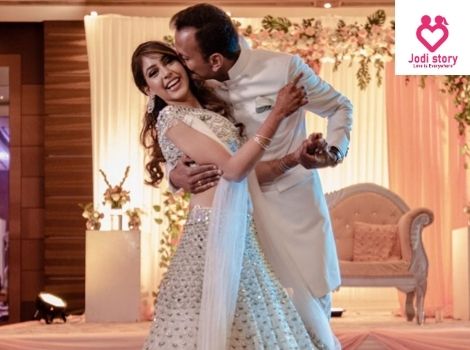 After dating for a few months through Instagram, the adorable couple got engaged in 2019. The couple had the engagement in an enclosed safe space where the only family was involved.
When did Niti and Parikshit tie the knot of their marriage?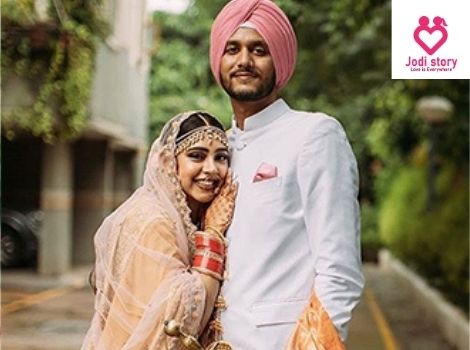 On October 6, Niti Tylor took the internet with surprise when she flooded her Instagram with a marriage video of hers.
This post was captioned – "My journey from Miss to Mrs is complete. I'd like to share with all my well-wishers that I tied the knot with Parikshit on 13 August 2020. And we had a very small, quiet, and intimate wedding with just our parents, aka, Covid wedding."
So, the couple had a very personal wedding with their closest ones during the pandemic. The video post includes a glimpse of Mehendi, Haldi, and other rituals. And it also includes the newlyweds while celebrating their big day with their families. Niti Taylor is wearing a white shirt and a colorful skirt for the Mehendi function.
She wore a pastel pink lehenga for her grand wedding day. Complimenting her, Parikshit Bawa wore a sherwani with a pink turban. Moreover, the couple took the vows in a gurudwara. The video includes a glimpse of guests who are using a badge during the wedding that said, "#PARTITAYLES".
Must Read Love Story
Conclusion on Niti Taylor & Parikshit Bawa love story
Niti Taylor and Parikshit Bawa form the cutest and the most adorable couple of the show business. Thus they promise major couple goals to the coming generations. The transformation of friendship into love is a major player in the love story.
This promising love story roots back from friendship and thus to marriage. And marriage is the beautiful fruit that bore the seeds of friendship in the initial days.