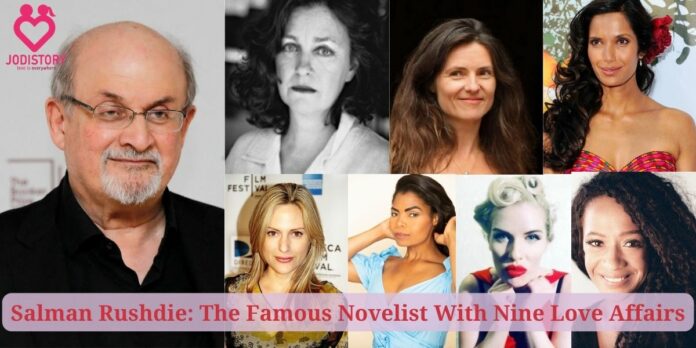 What really makes a love story or a relationship scandalous? Divorce? Abuse? Cheating on your partner? What if I tell you that all these factors played a big role in someone famous's love story? Will you believe it? You better because all of this did happen in Salman Rushdie's love story and relationships.
Do you believe that love can happen one time or many times? Is marriage for you a sacred union that can only happen once or are you okay with the concept of marrying any number of times you want? Do you think it's okay to fall in love with another person while being married to your partner? Salman Rushdie's love story and relationships will make you think about each one of these questions.
So there's no more need to wait and let's dive right into the big scandalous love life of Salman Rushdie.
Who is Salman Rushdie?
Sir Ahmed Salman Rushdie is an Indian-born British-American novelist who was born on 19th June 1947. He was born during the British Raj in Bombay into a Kashmiri Muslim family. He is known for beautifully merging magic realism with historical fiction.
Salman is known for writing on the Indian subcontinent in regard to the disruptions, connections, and migrations between the eastern and western civilizations. For his second novel, Midnight's Children, Salman received the Booker Prize Award in 1981.
His book The Satanic Verses which came out in 1988 led to many assassination attempts and death threats on his life. He was even stabbed onstage in Chautauqua, New York where he was supposed to give a lecture.
MUST-READ LOVE STORIES:
Salman Rushdie's relationship with his first wife Clarissa Luard (1976-1987)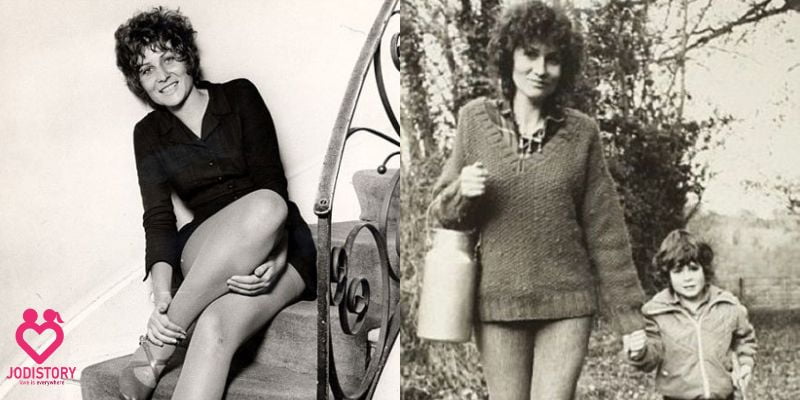 Salman met his very first love and to-be wife Clarissa in 1960. The pair met at a pop concert. Clarissa was a senior literature officer at Art Council. She also worked as a publicity and literature manager in some key literary projects.
People say that there's always the hand of a woman behind the success of every man. This was true in this case too. Undeniably, Clarissa was behind Salman's success. Saman was not a published writer back then and Clarissa welcomed him with open arms.
Clarissa and Salman were so in love that they married each other in 1977. Soon Clarissa made Salman father for the first time ever when she gave birth to their first baby boy Zafar in 1979.
But unfortunately, the marriage did not go on for long. The happy couple divorced in 1987. But Salman did not leave Clarissa even after the divorce. They were living as friends. In fact, Salman lived with her as a friend until her last breath. She died of cancer in 1999 closing this chapter of Salman's life forever.
Salman Rushdie's first affair with his girlfriend Robyn Davidson in 1985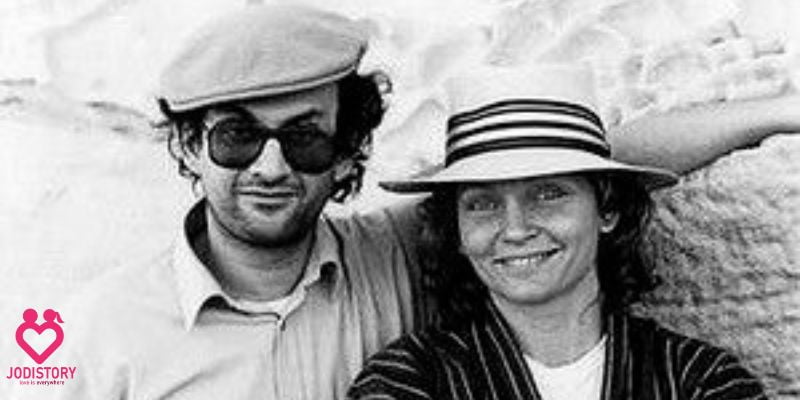 Salman was himself responsible for his divorce from the mother of his child and very first wife Clarissa. He was introduced to Robyn Davidson, a popular Australian writer through their common friend Bruce Chatwin in the mid-1980s. The two of them soon began a romantic relationship with each other.
Yes, Salman Rushdie was still married to his first wife Clarissa then but after knowing about his affair there was no chance she wanted to be with him. Robyn Davidson became the home wrecker and the second woman in their marriage.
However, Salman's relationship with Robyn crumped too. By the time he divorced Clarissa, he also broke up with Robyn and their extramarital affair never blossomed into anything more.
Salman Rushdie's married second wife Marianne Wiggins (1988-1993)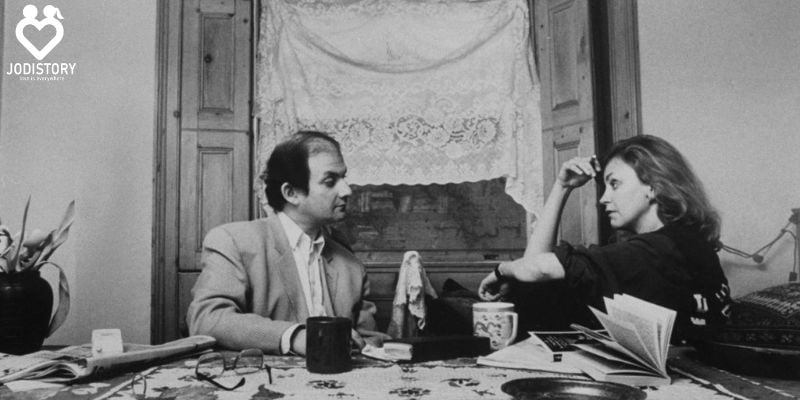 Salman's second wife was Marianne Wiggins. Marianne is also a famed writer as Salman Rushdie. Being a Pulitzer finalist and American famous author Marianne entered Salman's life. The duo fell in love because both were authors.
After marrying in 1988 the pair was living happily. But unfortunately, after Khomeini's fatwa against Salman, for his novel The Satanic Verses, the pair had to hide underground for some time. And then in 1993, Salman took divorced his second wife, Marianne.
Salman Rushdie's third wife & relationship with Elizabeth West (1997-2004)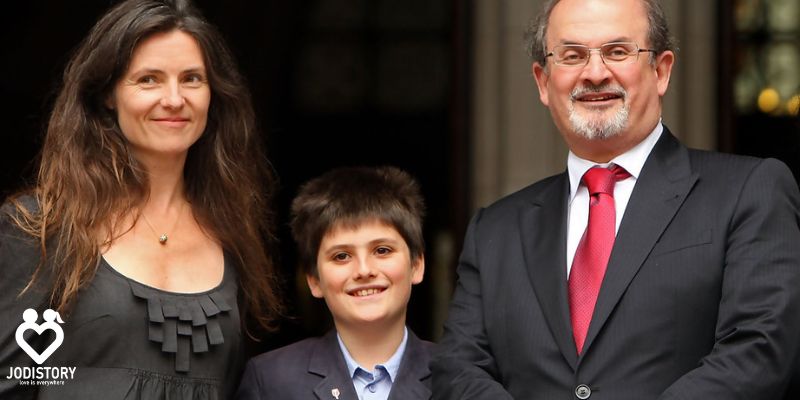 Elizabeth West was a book editor. She became the third wife of Salman Rushdie and was fourteen years younger than him. The couple married in 1997. Their marriage was not exactly a smooth affair as they both used to be stressed most of the time due to the fact that Elizabeth would fail to get pregnant many times. However, they were early on blessed with a beautiful boy named Milan in 1997.
But only one child was not enough for Elizabeth. She wanted to become a mother again but was unable to conceive. The situation became so dreadful that she suffered a miscarriage that made the couple grow apart from each other. Both of them were unable to cope with the situation and separated in 2004 and divorced each other the same year.
Salman Rushdie's married fourth wife Padma Lakshmi (2004-2007)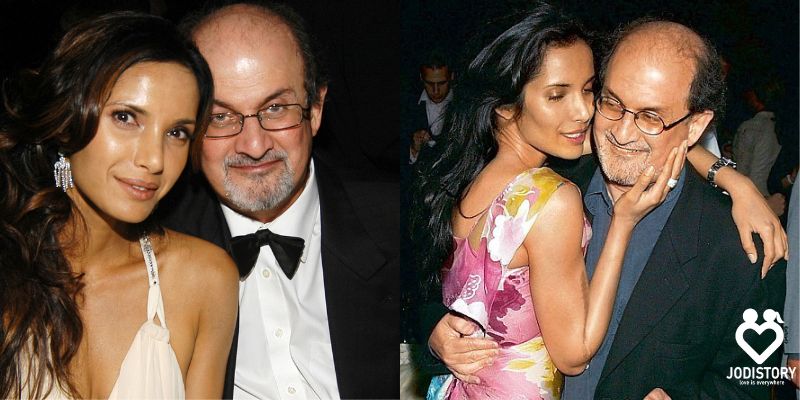 Padma Lakshmi is a model turned chef host. She was a big name in the industry and an upcoming model who also hosted the show, Top Chef. They both met at a party in 1999 when Salman was still married to Elizabeth.
She came in contact with Salman Rushdie when she was only 28 years old and at that time Salman was 51 years then. Soon the author and model fell in love with each other. In fact, the pair married in 2004 right after Salman's divorce from Elizabeth. They spent a lot of romantic moments together.
But destiny was not in favor of Salman. The pair started living apart. Padma Lakshmi blamed Salman for the divorce. In fact, the couple took a divorce in 2007. Padma stated that Salman was a sex-hungry man and used to be highly inconsiderate about her medical condition of endometriosis.
On the other hand in his memoir, Salman called Padma a bad investment and called out her ruthless ambition. His novel Fury is about Padma only. Their relationship is a perfect example of love that turned bitter.
Salman Rushdie used Riya Sen to make Padma Lakshmi jealous in 2008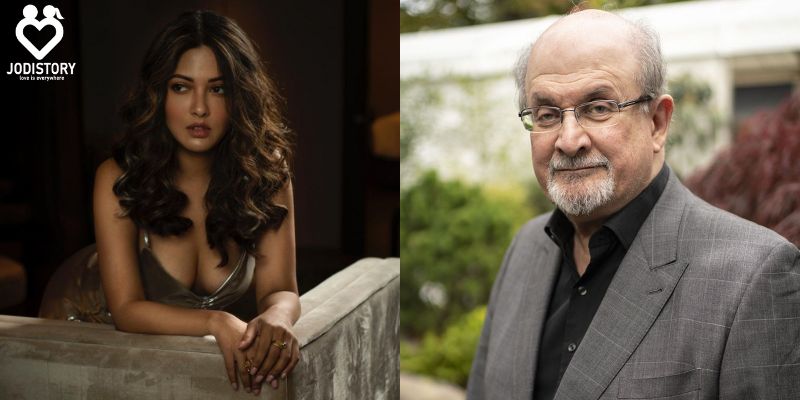 Salman did not stop his womanizer mindset and even used it back in India. He met Riya Sen, a popular Indian actress at a party in 2008 and exchanged numbers with her. Salman tried his best to swoon, at Riya, only to make Padma jealous.
He went as far as asking Riya to come to visit him in New York. However, Riya was in no mindset to get played by him and clearly stated that she does not need a married man in her life!
Salman Rushdie's love second affair with girlfriend Aimee Mullins in 2008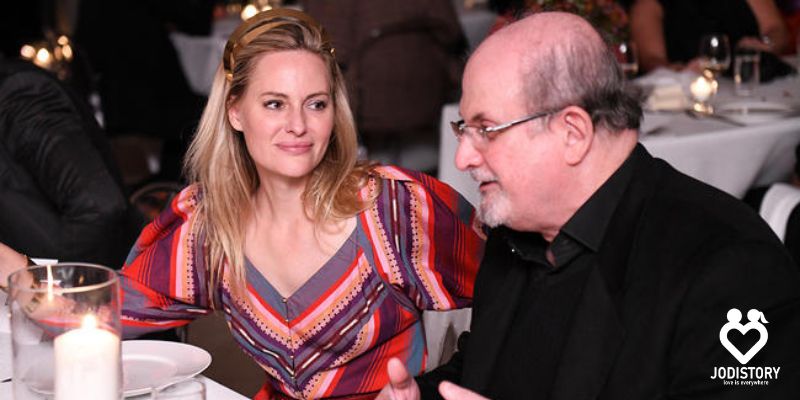 Aimee Mullins overcame her physical disabilities and became a Paralympian. She is also an actress and a model. She was truly an inspiration and since Salman is a proclaimed writer what could be better than loving a muse?
Even though Salman kept his relationship with Aimee all under the covers but they were seen together a lot in 2008. However, he did not confirm any dating rumors with her but the two of them definitely shared a very close relationship.
But sadly their relationship did not turn into anything big and they just ended it on good terms and remained friends.
Salman Rushdie & Pia Glenn's, third girlfriend, old-fashioned romance in 2009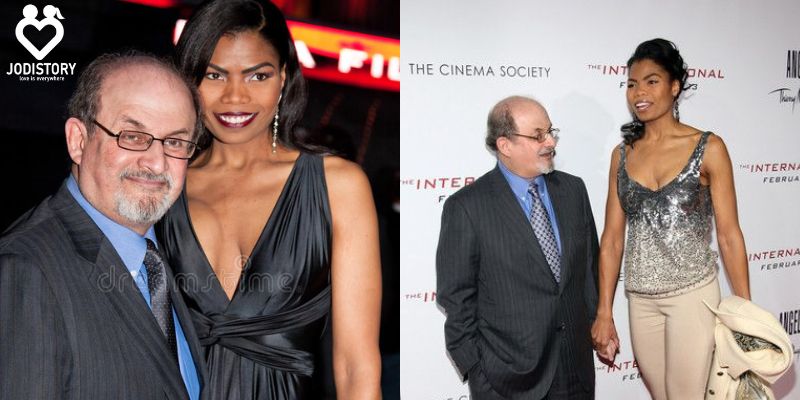 Pia Glenn is a very famous Broadway and movie actor who laid eyes on Salman in 2009. She was twenty-eight years younger than him but still went ahead with the relationship. People obviously could not understand why a young actress like her was wasting time with an older man like Salman.
To Pia Salman's brain and his genius were the most attractive things in the world. She would refer to his genius as an aphrodisiac. When people would comment on her age gap with Salman she would simply call their love an old-fashioned romance.
She was completely smitten by him and used to believe that she can be truly herself in his presence. But this fairytale did not last long as Salman soon dumped Pia over an email. Yes! You read it right, he broke up with her through an email!
Pia was obviously very pissed and called Salman a cowardly, dysfunctional, and immature man who was not clear about what he wanted from her. The worst part is that Salman chased her for over a year and then left her like nothing. When he was asked about his response he plainly said that Pia was just an aspiring actress who only wanted publicity.
Salman Rushdie's fourth girlfriend & affair with Nikki Milovanovic in 2016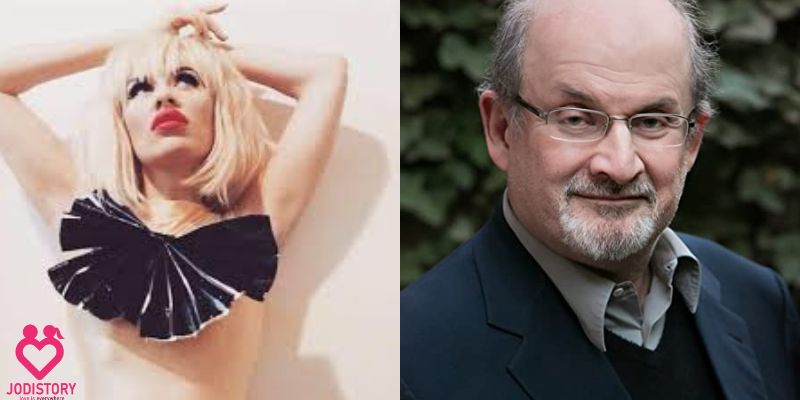 Nikki Milovanovic is a Canadian-born pop singer who laid eyes on Salman in 2016. At that time she was forty years younger than him! They were seen together on numerous occasions and o many night outs.
They definitely made a weird couple as Salman is a literary genius and Nikki was a pop singer who used to dress in bondage gear. However, the couple dated for a while as Salman appeared to b really charming and he could not get over Nikki's sex appeal.
Salman Rushdie's fifth marriage with Rachel Eliza Griffiths (2021-now)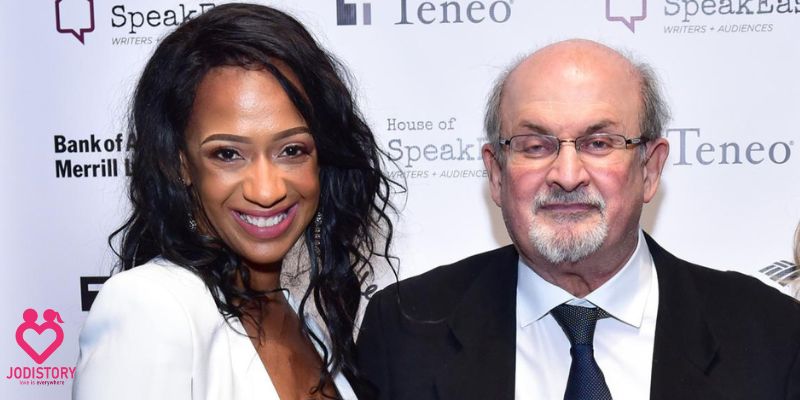 Rachel Eliza Griffiths is an artist, novelist, poet, and author. She was born in 1978 in Washington, DC. Her work has been featured and published in various famous magazines. It is not known how the couple met but Salman is very grateful for his wife Rachel.
Rachel was his biggest support to recover mentally and physically after he was stabbed in New York in 2022. She is the one who took care of him along with his sons Zafar and Milan.
The rumors are that the couple met each other at a PEN event in 2015. They started talking and dating and eventually decide to get married in 2021. As per the sources Salman is in a happy marriage with Rachel now. So far this is the last segment of Salman Rushdie's love story and relationships.
FAQs
Who is Rushdie's wife?
Currently, Salman Rushdie's wife is Rachel Eliza Griffiths. His ex-wives are Clarissa Luard, Marissa Wiggins, Elizabeth West, and Padma Lakshmi.
Who has Salman Rushdie been married to?
Salman Rushdie has been married to five women now namely Clarissa Luard, Marianne Wiggins, Elizabeth West, Padma Lakshmi, and Rachel Eliza Griffiths.
Who did Salman Rushdie date?
Salma Rushdie dated Clarissa Luard, Robyn Davidson, Marianne Wiggins, Elizabeth West, Padma Lakshmi, Aimee Mullins, Pia Glenn, Nikki Milovanovic, and Rachel Eliza Griffiths.
Is Salman Rushdie still married to Padma Lakshmi?
No, Salman Rushdie married Padma Lakshmi in 2004 but divorced hr in 2007. In 2021, he married his fifth wife Rachel Eliza Griffiths after his divorce from Padma Lakshmi and a phase of dating many young women.
Is Salman Rushdie married with children?
Salman Rushdie's first wife Marissa Louard gave birth to his first son named Zafar in 1979 and his third wife Elizabeth gave birth to his second son Milan in 1997.
Does Salman Rushdie have any children?
Yes. Salman Rushdie has two sons. His first son Zafar was born in 1979 to his first wife Marissa Louard and his second son was born in 1997 to his third wife Elizabeth West.
How many children did Salman Rushdie have?
Salman Rushdie has two children and both are boys, Zafar and Milan. Zafar is the son of Clarissa Laurd & Salman by his first marriage in 1976. Whereas Milan is the son of Salman's third wife Elizabeth West.
MUST-READ LOVE STORIES:
Thoughts on Salman Rushdie's scandalous love story & relationships
Is love really love when it happens more than five times? This can only be answered by people who have actually experienced this. Salman Rushdie's love story and relationships are no less than a full-blown drama. Most of his ex-girlfriends and ex-wives don't really have anything nice to say about him. In return, he also never says anything nice about them.
Looking at his love life and love history it can be said that Salman goes after what he wants. He also gives a new perspective on love that can happen many times with many women. But is love really love if it can happen with many people at different points in our lives? Maybe yes maybe no. It really depends on the feelings and the intentions of the people involved.
Not only that but Salman has a habit of falling in love with other women while being in a relationship with his wives at that particular time. Even though we cannot control our feelings it is still important to be loyal and honest in our relationships. It is important to respect the person you married and exchanged vows with.
Let us know what you thought about the famous novelist Salman Rushdie's love story and relationships in the comment section below!