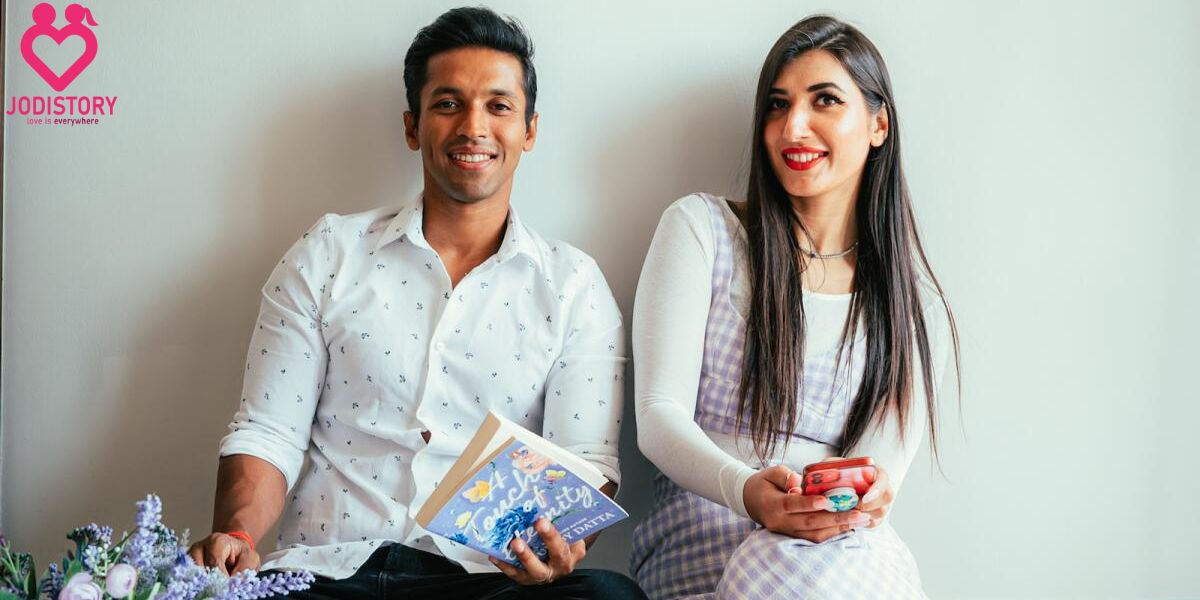 How many times do we read romantic novels and fall in love with the main character? Almost all the time! I bet that book lovers, again and again, fall in love with books and their characters. Something like this happened in Durjoy Datta and Avantika Mohan's love story.
It is like a fairytale. A writer fell in love with a girl he once saw at a party and kept on writing about her in all of his stories. Soon the girl found out and asked the writer if he would like to date her. Do you ask what happened next? Well for that you have to read our article below!
Who is Durjoy Datta?
Undeniably, Durjoy Datta is the cutest Indian author and screenwriter. Durjoy Datta was born on 7 February 1987 in Gujarat. He has written some amazing books like Of Course I Love You..!…Till I Find Someone Better (2008), Now That You're Rich! Let's Fall in Love! (2009), SHE BROKE UP I DIDN'T! … I Just Kissed Someone Else! (2010), Ohh Yes, I'm Single..! And So is My Girlfriend! (2010).
Did you know that Durjoy Datta fell in love with his friend's friend's friend? Yes, you heard it right! Durjoy fell in love with Avantika Mohan who is a lifestyle blogger. You must have read his romantic stories but it's time to read Durjoy Datta and Avantika Mohan's love story!
MUST-READ LOVE STORIES:
Durjoy Datta's inspiration to write & his love, Avantika Mohan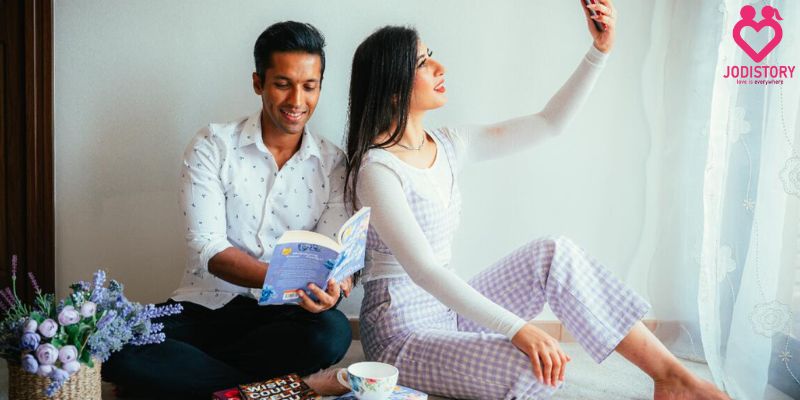 Avantika Mohan is an air hostess & lifestyle blogger. Durjoy Datta uses bits of Avantika for the characters of his novels. It's as if he wants her essence in everything he does. So romantic right?!
Avantika did not know that Durjoy wrote his characters based on his idea of Avantika.
Durjoy Datta & Avantika Mohan met through his novels
Durjoy made Avantika his muse. And the best part is that Avantika didn't know this. Moreover, she started thinking that every character in Durjoy's books is like her.
Funny enough this is what made her ask Durjoy to go on a date with her. Without wasting any other second she told him to date in the real world as they were already dating in his books! This is how they started dating.
Durjoy Datta proposed to Avantika Mohan through Twitter
Durjoy Datta decided to propose to Avantika by spamming her on Twitter. What a creative way to propose right? Imagine having a best-seller author as your boyfriend. Now imagine that you are getting married but he hasn't even proposed yet! Of course, anyone would be annoyed by that.
So what if your boyfriend surprisingly proposes to you through hashtags and his loyal readers on Twitter? That would definitely feel amazing right? And the best part is you won't know what's happening as you will be on a plane with no internet connection!
This is how Durjoy proposed to Avantika. He used his words and his loyal fan base to get what he wanted. When she finally landed, Durjoy held a postcard for her asking her to marry him. And she said yes!
Durjoy Datta & Avantika Mohan got married in 2016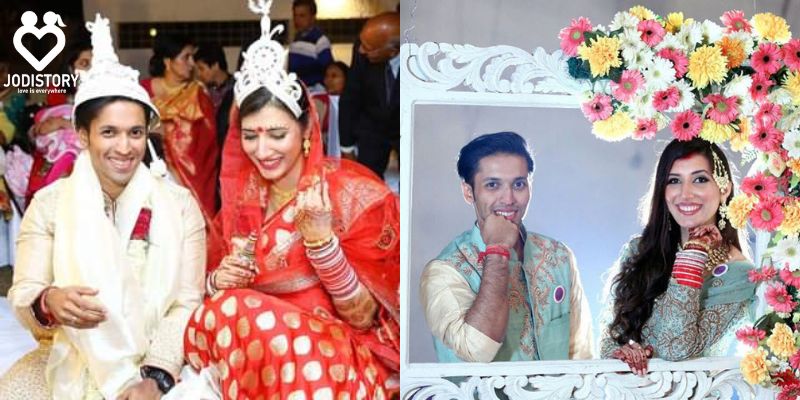 Durjoy and Avantika tied the knot in March 2016. At least to say their wedding was a huge three-day affair. It was the first time Durjoy ever danced on stage and also the first time Avantika ever felt too shy to dance. It was a full-on proper Indian wedding.
They got married in Avantika's hometown in Uttrakhand. They both looked surreal.
Durjoy Datta & Avantika Mohan Honeymoon
Sadly Durjoy and Avantika's plans to go to Dubai for their honeymoon were canceled when their visa didn't clear. So they made a rash decision to go to Tanzania.
However, they made a big climb of their life together on Mountain Kilimanjaro. They had no phones, and no other people around but just each other. It was a very romantic affair.
Durjoy Datta & Avantika Mohan daghter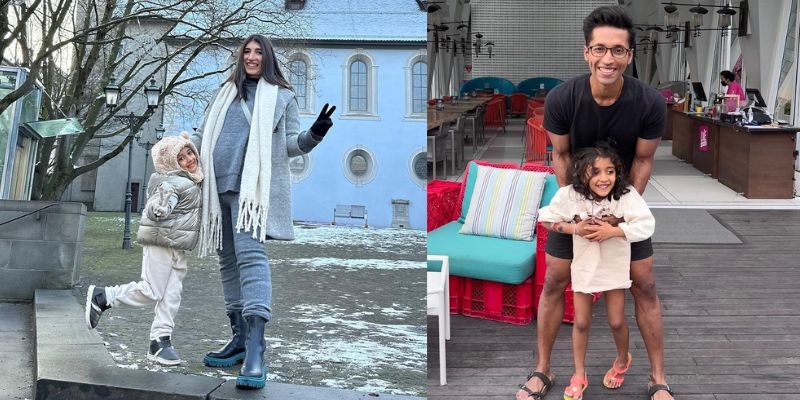 The couple welcomed a beautiful baby girl named Rayna in 2017, just after one year of their marriage! Undeniably Rayna is as cute and beautiful as her mother and father.
There are some speculations that Avantika is pregnant again with their second child.
MUST-READ LOVE STORIES:-
How did durjoy propose Avantika?
Durjoy Datta proposed to Avantika Mohan through tweets on Twitter when she was on a plane with no internet connection.
Who is Durjoy Datta wife?
Avantika Mohan is Durjoy Datta's wife.
How many daughters does Durjoy Datta have?
Durjoy Datta has one daughter who is named Rayna Datta.
How old is Avantika Mohan?
Avantika Mohan is thirty-two years old as of 2022.
Take on Durjoy Datta & Avantika Mohan's romantic fairytale
Undoubtedly Durjoy Datta and Avantika Mohan's love story is one of the sweetest things I've ever come across in my life. Even though Avantika at times mentioned that he isn't as romantic as he is in his novels he's still a heartthrob.
The couple keeps the old-fashioned way to love alive. Durjoy chased her first and she found her way to him later. I guess that proves the saying that what's supposed to be yours will come and find you. Even love!