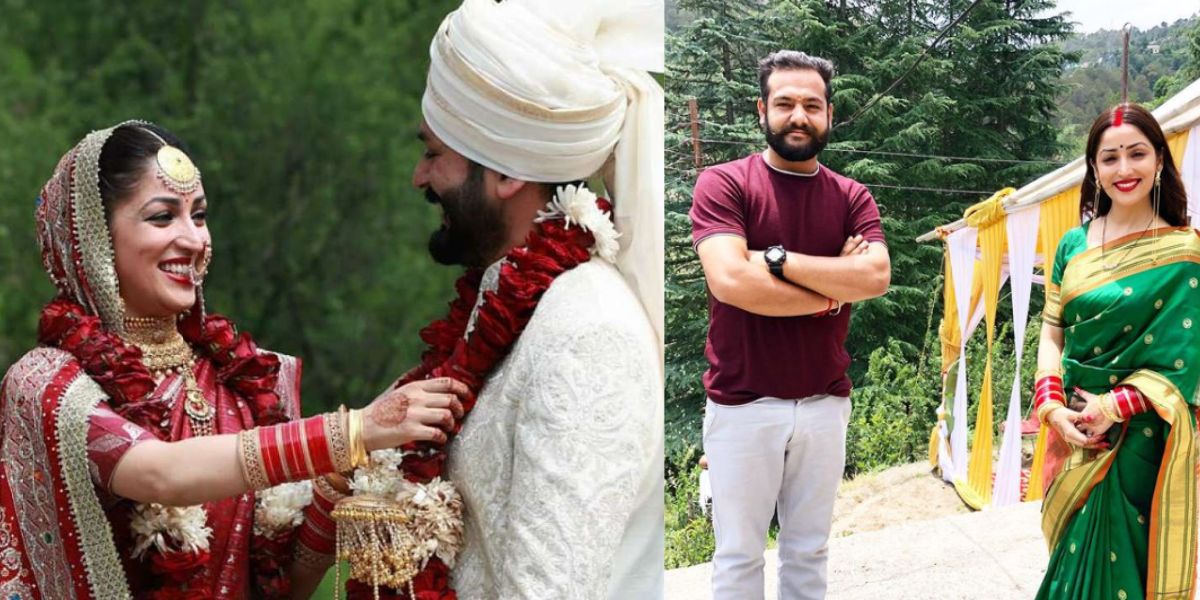 Actress Yami Gautam and Aditya Dhar's love story is a must-read romantic tale for youth. The leading actress Yami Gautam from the Bollywood film industry surprised everyone when she tied the knot with Director, Aditya Dhar.
Aditya Dhar is an Indian lyricist, writer, and director. He started his directing career with the film URI – The Surgical Strike. I hope you know who is Yami Gautam. Yami Gautam is an actress who has worked in movies like URI, Bala, Vicky Donor, etc.
You can next see, Yami in Bhoot Police, co-starring Saif Ali Khan, Jacqueline Fernandez, and Arjun Kapoor in lead roles. Aditya, on the other hand, will be directing Vicky Kaushal's next, The Immortal Ashwatthama, co-starring Sara Ali Khan.
MUST READ LOVE STORY
Who was the Ex-boyfriend of Yami Gautam?
Yami Gautam was previously dating Bollywood actor, Pulkit Samrat.
Pulkit Samrat is well known for his movies like Fukrey, Bittoo Boss, and Sanam Re. The couple had a breakup for some personal reasons.
Now, as we all can anticipate, dating a married person is a very controversial topic. Pulkit Samrat was already married to Shweta Rohira.
A few of the reports also say Yami kept urging Pulkit to divorce his wife for their relationship to continue.
According to sources, one of the reasons for the breakup is that Yami's parents disapprove of her dating a married guy. The second explanation is Yami's private interactions with Hrithik Roshan in Sanjay Gupta's "Kaabil," which Pulkit is believed to have found deeply unsettling.
When did Yami Gautam and Aditya first meet?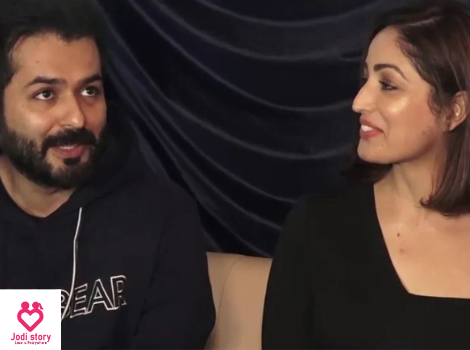 Now, every story has to begin somewhere. This lovely, romantic couple met on the sets of the award-winning movie URI: The Surgical Strike.
Aditya Dhar was the director of the movie and Yami Gautam was the lead female actor in the movie. This movie was based on the attack on Pakistani militant forces.
Although they had already met on the sets of URI in 2018. The actual friendship and interaction began during the promotion of the movie.
Later with promotions and working together the friendship between Yami Gautam and Aditya Dhar bloomed into a beautiful relationship.
How did Yami Gautam and Aditya Dhar fall in love?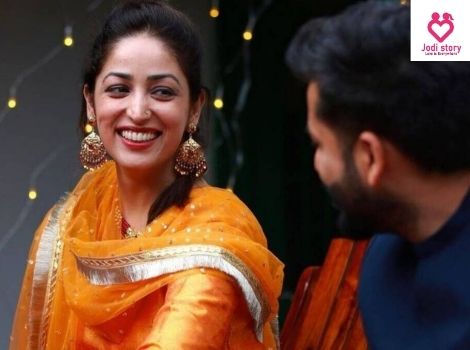 As we all know great things take time. As revealed by Yami Gautam, it was not love at first sight. Their friendship started taking turns during the promotion of the movie.
Yami Gautam in one of her interviews also said that it was Aditya's values, his way of managing things, and his family that made her fall for him.
Furthermore, she added, "He values his family, which is extremely important to me. As a professional also, he's someone who doesn't believe in taking up any project or is always after money. He really wants Indian cinema to stand out on international pedestrian."
She further added, "I asked him just before the release if he was nervous. He said he wasn't for himself but he did feel a responsibility towards two things. First was the Indian Army, because they trusted him, so he hoped he could make them proud.
The second, was towards producer Ronnie (Screwvala) because he invested in a first-time filmmaker. Aditya wanted to return every penny that was spent on this. I thought that was amazing and something to learn from. That comes from the kind of person you are."
Yami Gautam and Aditya Dhar's simple marriage on 2021
After dating for three years Yami & Aditya decided to get married. Yami and Aditya both being private individuals tied the knot and exchanged vows on June 4, 2021, in a private ceremony in Himachal Pradesh. The ceremony was attended only by their immediate family members.
Yami Gautam in one of her interviews was asked how Aditya proposed to her. To our surprise, she answered that no one proposed.
" Propose hi nahi kiya tha,
Kisi ne nahi kiya. Shaadi ho gayi."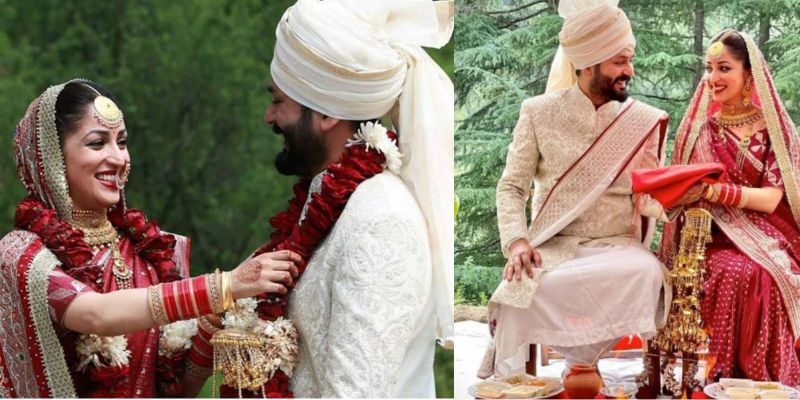 On June 4, Yami announced her engagement to Aditya on Instagram. She added that their wedding was intimate because they were both "very private individuals." The wedding was held in her Mandi home.
Yami Gautam & Aditya had a fairy tale wedding with 20 guest.
The duo was looking very happy together. Yami wore a red saree and Aditya complimented her with his white and ivory sherwani.
MUST-READ LOVE STORY
Conclusion of Yami Gautam and Aditya Dhar Love Story
Yami Gautam and Aditya Dhar Love Story is a remarkable true love story. A unique and rare love story that promises huge goals.
It is the best story for couples who are in a relationship. Stay tuned for more such amazing love story updates. Yami & Aditya relationship shows love need no show off, simplicity has its own feelings.