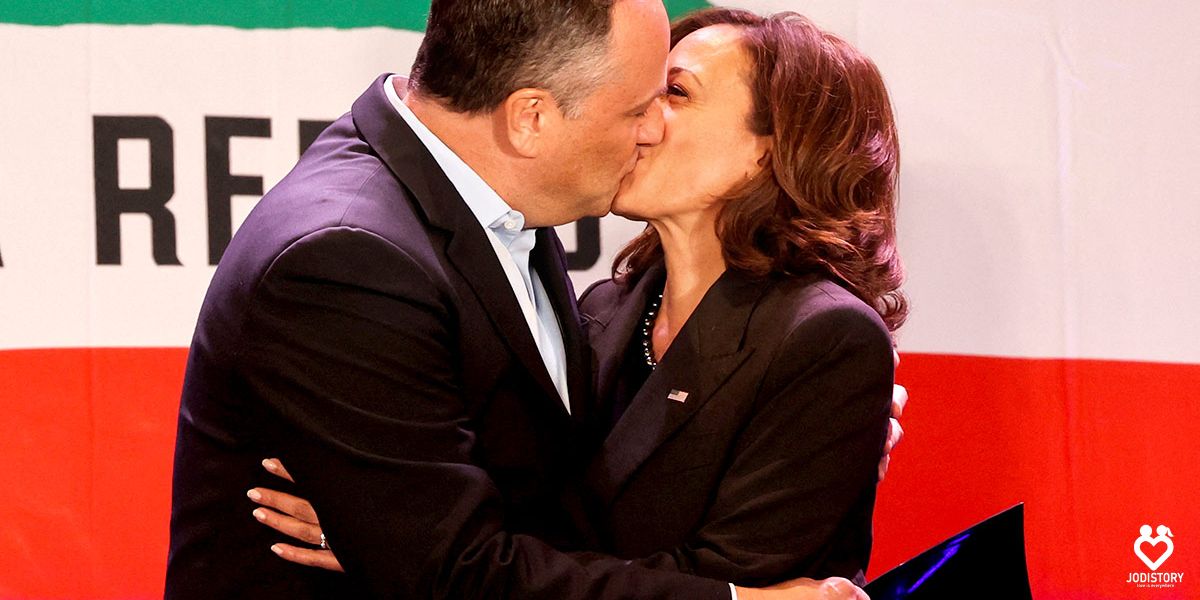 The Vice President of the United States has an exemplary modern marriage. Kamala Harris and Doug Emhoff love story challenges many conventions. The tale of a politician with a life under heavy public scrutiny is complex enough; now imagine that but with the oppressive narratives regarding a good woman. It's a marriage that women in our grandmother's generation didn't know could exist.
Writing about others' marriages is a speculative endeavor. But even in absence of specifics, from the standpoint of feminist representation, it's powerful to see a career woman, in such a public role, with a different kind of love story.
Young women can see a woman who has it all: a loving husband, two children, and the second most powerful job in the country. She is a trailblazer and is shattering the glass ceiling.
Who is Kamala Harris and Doug Emhoff?
A career woman getting married in her late forties is the United States Vice President. Kamala Harris is the daughter of Indian and Jamaican immigrants. She is also the first female Vice President of the United States. Kamala Harris defeated Loretta Sanchez in the 2016 Senate election to become the second African American woman and the first South Asian American to serve in the United States Senate.
Her husband Doug Emhoff is a distinguished lawyer and professor at Georgetown University. He was also a partner at DLA Piper. He is also the first Jewish spouse of a vice president and the first-ever second gentleman.
MUST READ LOVE STORIES
Dough Emhoff divorced his first wife Kerstine in 2008.
Doug Emhoff, an entertainment lawyer, married to film producer Kerstin Emhoff before falling in love with Kamala Harris. Kerstin is the CEO of the show production company Prettybird. Dough married Kerstin in 1992. And took divorce in 2008
The couple shares two children, Cole and Ella, and divorced after 16 years of marriage.
Doug Emhoff's first wife and Kamala's Unconventional Friendship
Doug Emhoff and Kerstin Mackin were married from 1992 to 2008. They have two children together."To know Cole and Ella is to know that their mother Kerstin is an incredible mother," Harris has written in an essay.
Kamala has also shared that: Kerstin and she are amazing friends and are a duo of cheerleaders at Ella's swim meet. This modern family has a lot of insight to offer regarding parenthood.
Kamala has a functional relationship with Dough's first wife Kerstine. It is the mark of true empathy and understanding. It is crucial for many people to understand the importance of amiability. Their children must feel incredibly supported by the love of two motherly figures.
A Blind Date start of the Kamala Harris and Doug Emhoff love story in 2013
Kamala Harris and Doug Emhoff were set up on a blind date by Harris' friend Chrisette Hudlin who is Emhoff's colleague. The morning after their first date, Douglas emailed Kamala a list of his available dates for the next couple of months.
He didn't feel the need to play any temptation game; he laid all his cards out on the table. He admitted to Kamala that he really likes her and wrote 'I want to see if we can make this work.' Kamala later shared: "We've been making it work ever since."
"There was no pretense or posing with Doug, no arrogance or boasting," Kamala reminisced in her book. "He seemed so genuinely comfortable with himself. It's part of why I liked him immediately."
This can be seen as a gesture of maturity that comes with life experience: when you trust yourself enough to be honest with another. Kamala says there is no point in playing games when the prize is right in front of you. This woman has some incredible wisdom!
Doug Emhoff's Proposal to Kamala Harris in 2014
Doug had originally planned to propose to Kamala on the Ponte Vecchio bridge in Florence. But Douglas couldn't wait to ask Kamala to be his wife. In March 2014, Doug proposed to Kamla in her San Francisco apartment. He popped the question with an elegant engagement ring: a round brilliant diamond set on a platinum band.
Kamala was distracted by a Thai takeout menu, choosing dinner between shrimp pad Thai or chicken. She initially could not believe that Doug was saying: "I want to spend my life with you."
As she recollected in her memoir, "I looked at him there, on one knee, and burst into tears. Mind you, these were not graceful Hollywood tears streaming down a glistening cheek. No, I'm talking about snorting and grunting, with mascara smudging my face."
Kamala Harris and Dough Emhoff married in 2014
Five months later, they exchanged vows inside a Santa Barbara courthouse. Kamala's sister Maya officially announced Kamala's 2014 wedding to Douglas Emhoff. Kamala Harris & Dough Emhoff got married on 22 August 2014.
Intimate and personal, the ceremony included elements representing each other's cultures: an Indian flower garland for Kamala to place on her groom in honor of her Indian heritage and the Jewish tradition of breaking the glass for Doug.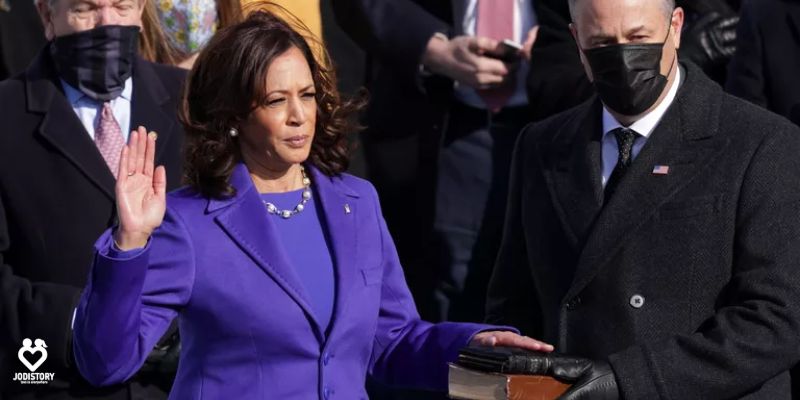 The love story of Doug and Kamala through politically tough times
Doug's social media feeds, the lawyer is the biggest cheerleader of the ambitious Kamala. He proudly declares himself "Kamala Harris' Hubby" in his Instagram bio.
He is an incredibly supportive husband and is masculine enough to not be threatened by his wife's success. "I'm not overly political," Emhoff shared in an interview "I'm overly her husband."
He is the first male spouse of a vice president and hence they did not have a male equivalent title for a Second Lady. Later, they settled on Second Gentleman. Harris has expressed how his friends had jokingly suggested he be called the "First Dude".
The couple laughed together about this on CBS News. Douglas is so in love with his wife that even his phone case has a picture of Kamala. He seems to be a genuinely dedicated husband as he supported his wife through the storming of the Capitol. Kamala Harris and Doug Emhoff Love Story show love has no boundaries. You can fall in love even after divorce.
Kamala to Momala: the children of Doug and Kamala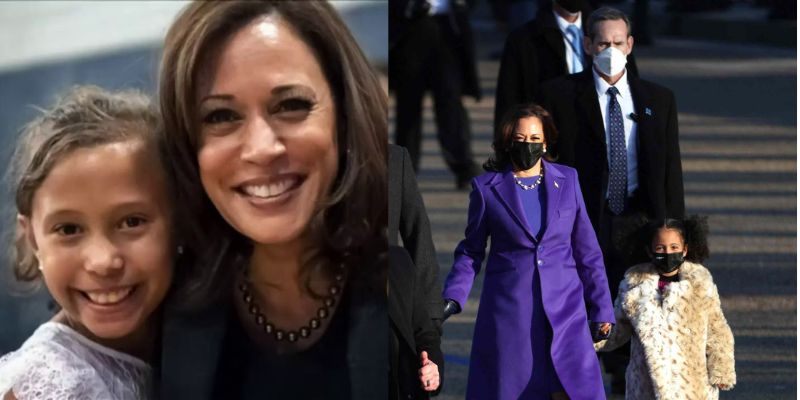 Harris shared in a 2019 Mother's Day post. "They are brilliant, talented, funny kids who have grown to be remarkable adults," Harris wrote in her Elle essay. "I was already hooked on Doug, but I believe it was Cole and Ella who reeled me in."
Our time as a family is Sunday dinner," she continued. "We come together, all of us around the table, and over time we've fallen into our roles. Cole sets the table and picks the music, Ella makes beautiful desserts, Doug acts as my sous-chef, and I cook."
Kamala says her heart or life would not be full without Cole and Ella. Harris wrote that she and Emhoff's children didn't like the word "stepmom," so they began calling her "Momala."
Must Read:
Who is the husband of Kamala Harris?
Douglas Emhoff is an entertainment lawyer who is the second gentleman of the United States. He is married to the 49th vice president of the United States, Kamala Harris. As the first-ever husband of a vice president, Emhoff is the first second gentleman in American history.
Who is Kamala Harris stepdaughter?
Ella Emhoff is Doug's daughter from his first marriage. Ella is the step-daughter of Kamala.
How old is Kamala Harris?
Kamala Harris is 58 years old.
Last Thoughts on the profoundly modern marriage of Kamala Harris and Doug Emhoff
Kamala Harris and Douglas Emhoff live at Number One Observatory Circle, the official vice presidential residence. Emhoff quit his job as a partner in the DLA Piper law firm to focus on his role as Second Gentleman and Kamala's husband. Now that sentence is a beautiful testimonial of the incredibly progressive marriage of Doug and Kamala. I hope as more time passes the traditional gendered narratives regarding love and career continue to be subverted. Stepping away from his influential position was a no-brainer for him. He uses his platform profoundly to promote the cause of men supporting women to pursue their dreams.