John Abraham and Bipasha Basu were one of Bollywood's hottest couples, but their relationship eventually came to an end. However, from the ashes of heartbreak emerged a new love story, as John Abraham found love again with Priya Runchal. The couple kept their relationship low-key, but their love story was nothing short of beautiful.
In this article, we will take a closer look at the John Abraham and Priya Runchal love story. Exploring how their relationship began and the challenges they overcame on their path to happily ever after.
Not all love stories have a happy ending but at the same time, we should also keep in mind not to hold onto them but to move on. Many people parted ways after long years of togetherness.
Well, John-Bipasha's love story was much loved by all, but before Bipasha, John was in a relationship with actress Riya Sen. Yes, Riya and John were in a long-term relationship. But, their acting career was the reason for their breakup. John Abraham & Priya Runchal Love Story is a must-read.
Who are John Abraham and Priya Runchal?
John Abraham was born on 17th December 1972. He is an Indian actor and a film producer in Hindi films. John Abraham is also a fitness freak. His fans love his body and personality!
He is the most handsome actor in Bollywood and his female fans have a huge crush on them!
Priya Runchal was born on 18th July 1987. She was born in Los Angeles, USA. Priya Runchal, a Banker and a Financial Analyst, and the wife of John Abraham.
She is an American and completed her graduation in California. After completing her studies, she went out for a job in the banking sector. Currently, she is working in International Financial Corporation.
MUST-READ LOVE STORIES
John Abraham's relationship with Riya Sen during his struggle in Bollywood in the 90s
John Abraham in the early 90s was not a famous personality in Bollywood. At that time he met Riya Sen, who was a Bengali actress and was struggling too! She didn't make her debut then. But, was in the phase of struggle to make a place in the film industry!
Both of them were in the same boat of struggle! Soon, John Abraham and Riya Sen became friends. But the friendship turned into love eventually!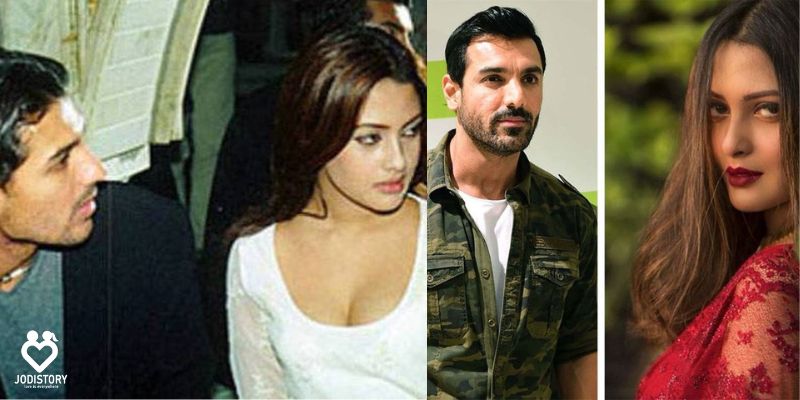 John Abraham was serious about Riya Sen. But, Riya Sen wanted to focus on her career and be a star in Bollywood.
So, when John Abraham proposed to her to marry. Riya Sen refused his proposal as she didn't want to involve in those things during her career-making phase.
Second girlfriend Bipasha & John's love story, they were mad in love & romance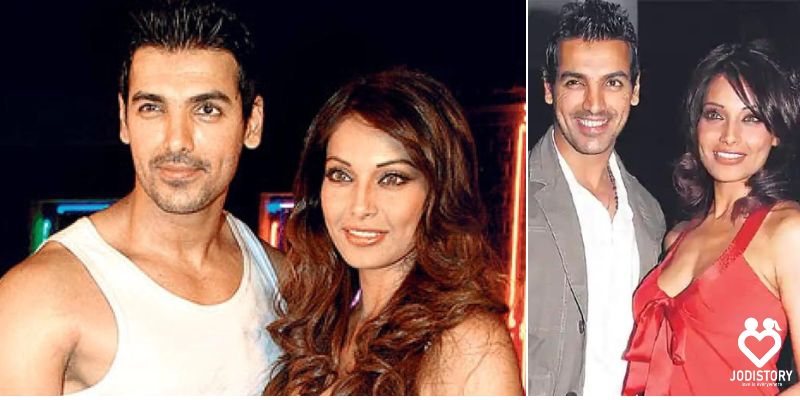 John Abraham and Bipasha Basu were one of the most loved couples in Bollywood. The duo was in a relationship for apparently nine long years. After their movie, Jism(2003) they fell in love crazily!
Back in the day, Bipasha Basu and John Abraham dated for approximately ten years, and they worked together on such movies as Jism, Madhoshi, and Aitbaar. They were one of the most desirable couples in the movie industry. Unfortunately, their romance ended badly and slowly.
John Abraham breakup with Bipasha Basu after 10 years of a live-in relationship
John had struggled a lot, but after working with Bipasha in the movie Jism he became famous for his role. Bipasha Basu and John Abraham started dating in the year 2003. It was the same year when the movie Jism got released!
Their chemistry in the movie was not only like actors. It was real! People loved the way John and Bipasha's bond was depicted in the movie. The same was seen in their real lives too!
The duo was madly in love, and fans were expecting their wedding but, got shocked when they announced their split in 2010.
Though they never openly spoke about the reason for their split, they hinted at media differently.
The media attention has mostly focused on rumours of infidelity and problems with commitment.
In an interview, Bipasha said that their breakup was not polite. However, John on a chat program provided a different account stating, "When we broke up, we spoke about it like two very adult persons and realized that we were not on the same plane."
John found his true love in Priya Runchal in 2010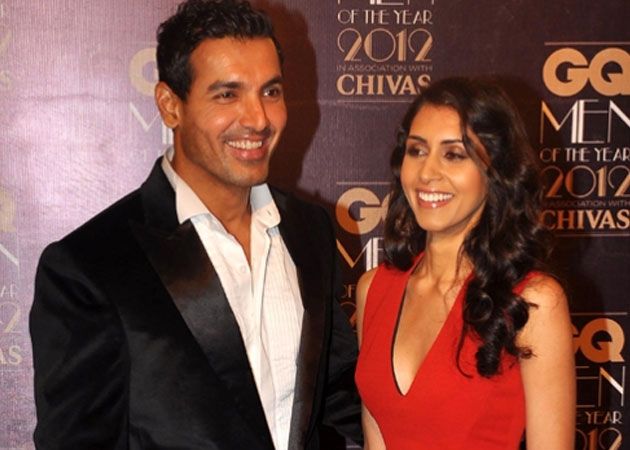 After dating women for a decade, John Abraham finally found Priya Runchal to be the one. Priya and John first met at a gym in Bandra, Mumbai. This was in 2010. The same year when John Abraham broke up with Bipasha Basu.
That's why there were rumours that Bipasha and John broke up because he cheated on her with Priya Runchal! But, both of them did not claim such a thing!
Though in an interview Bipasha Basu said that the breakup is not just like that, there were some reasons and cheating and deceit were one of them!
Finally, John found his true love in Priya Runchal. They met each other through usual friends and then at the same gym where John-Bipasha used to work out. According to a few casual friends, she had a friendly relationship with both but, a bond started growing between her and John.
John Abraham And Priya Runchal Secret Wedding in the year 2013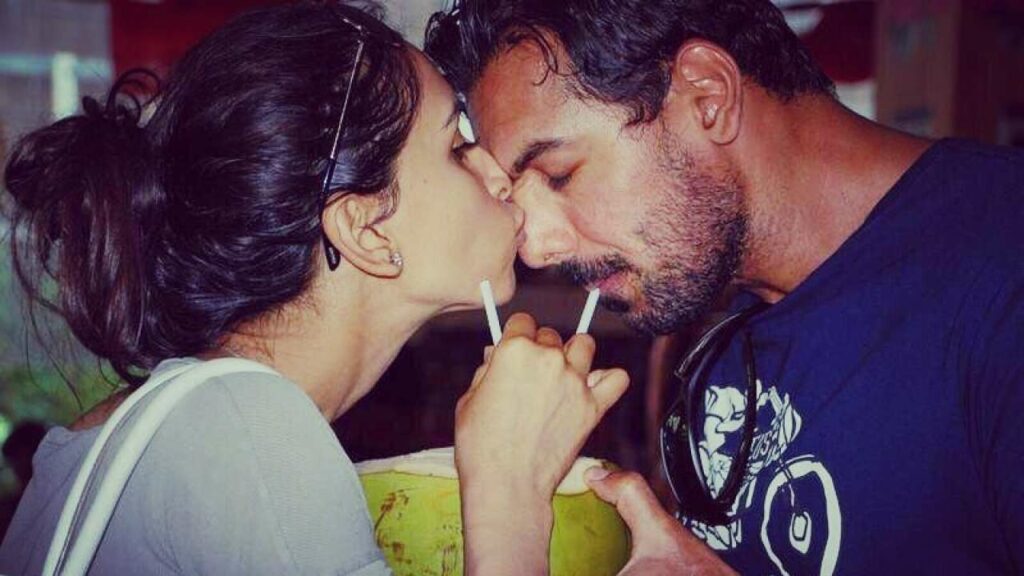 After dating for over two years the couple decided to get married. They got married in Los Angeles on 5th June 2013.
The couple celebrated their ninth anniversary on 5th June 2022. Priya shared an exclusive photo of the pair on Instagram to commemorate the momentous event. Priya and John are a low-key famous couple who rarely ever post photos of their personal lives online.
The picture was immediately overwhelmed with likes and comments when Priya posted it. The duo was adored by the public, who dubbed them their favourite couple. Others sent them happy anniversary wishes.
Has John Abraham and Priya Runchal's love story come to an end?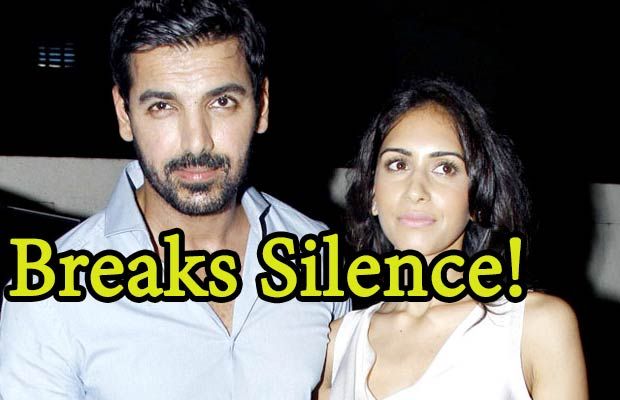 A very common question that comes to our mind is are John and Priya still together?
Well, the answer is yes!
Despite being in a long-distance relationship, love never fades moreover it becomes stronger. The duo never much falls in the eyes of the media. Selectively choosing a private life they continue to support and stand by each other.
Recently Priya posted her picture with John Abraham in full black attire. Both of them were in beautiful Indian attires. It was their anniversary celebration picture.
Their fans loved the way the couple was looking together! John Abraham and Priya Runchal are in a sweet and happy relationship.
MUST-READ LOVE STORIES
How did John Abraham meet Priya Runchal?
John Abraham met Priya Runchal at the gym. Where they used to work out.
Why did John Abraham marry Priya Runchal?
John Abraham marries Priya Runchal because after meeting her at the gym. He fell in love with her.
Is John Abraham still married to Priya Runchal?
Yes. John Abraham is still married to Priya Runchal. They recently celebrated their 8th anniversary.
A Heartful message from John Abraham and Priya Runchal's Love Story
This love story is successful. John Abraham And Priya Runchal promise major couple goals. True love can never fade. Neither does it demand publicity nor fame.
All it asks is support, faith, and trust in each other. These basic ingredients if added to any relationship can make it inevitable.
John Abraham and Priya Runchal's love story is a fairy tale even after a lot of ups and downs!
Though John Abraham and Priya Runchal's Long-distance Love Story is not always in eyes of the paparazzi. But, they truly show us how to maintain a healthy married life with maturity!