Robert Douglas Thomas Pattinson has mostly known for his movie Twilight novels. Recently he is featured in The Batman movie where he played the name role. Robert Pattinson is definitely really handsome to look at. And it is really obvious that he will get female attention from every age. And today we will dive down to his love life a bit and explore it deeply. I have researched everything about his personal life. And I have come up with everything about Robert Pattinson's love life and girlfriend.
Must read love stories
Robert Pattinson's career and movies
But before jumping into Robert Pattinson's love life and girlfriend, let us see a bit of his professional life. Because Robert Pattinson has definitely done some great movies.
Robert Pattinson started his film career at a very young age of 15. He played the role of Cedric Diggory in 'Harry Potter and the Goblet of Fire' and 'Harry Potter and the Order of the Phoenix'.
Later on, Robert Pattinson acted on multiple films of the Twilight novels. And everyone was amazed to see his performance in those movies. The Twilight movies actually brought fame for Robert Pattinson.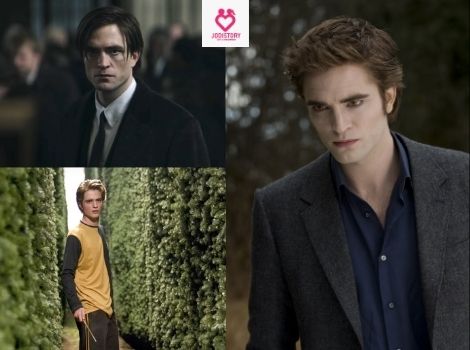 Robert Pattinson also acted on many other movies. Some of the are – 'Remember Me', 'Queen of the Desert', 'The Lighthouse', 'Waiting for the Barbarians', 'Tenet', etc. Pattinson definitely proved his acting skills for over 17 years now. And the audiences are also crazy about his personal love life.
ROBERT PATTINSON'S LOVE LIFE AND GIRLFRIEND
So, we have talked a lot about Robert Pattinson's career graph. And now it is time to dig into Robert Pattinson's love life and know about his ex-girlfriend and also the present girlfriend.
Robert Pattinson is definitely an attractive man. And it is obvious he will get female attention even if he does not want that. Robert Pattinson has a colorful love life and a list of women he dated. I have gone through deeply about his personal life. Are you excited to know about Robert Pattinson's love history? Come along and read with me about Robert Pattinson's love life and girlfriend.
Robert Pattinson's rocky love life with girlfriend Kristen Stewart
So, Robert Pattinson and Kristen Stewart met each other on the sets of the movie Twilight. They were featured opposite each other in a romantic manner. The audience loved their chemistry onscreen very much.
Through the movie, Robert Pattinson and Kristen Stewart started dating each other. They both started dating each other in 2008. In an interview, Nancy Kirkpatrick (President of Worldwide Marketing, Summit Entertainment) told that Robert Pattinson admitted that he fell in love with Kristen Stewart the first time he met her for the auditions.
She also added that they told Robert to back off that time because Kristen was only 17 years old. And it just melts our hearts to know that Robert Pattinson actually waited for the right time before start dating Kristen Stewart.
The couple had immensely powerful chemistry onscreen that just blew the heart and minds of the audiences and the critics. But, not everyone knew that they were dating at the point of time. Because they kept their relationship very private. Do you want to know why?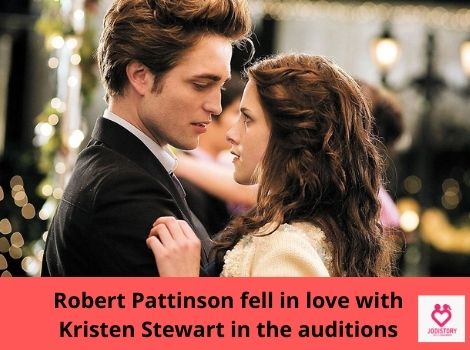 Once in an interview, Kristen Stewart told that they had to give so much for the movies. And that is why they were like, "No, we will never talk about it. Never. Because it's ours." The fans were crazy about these hot on-screen and off-screen couple.
Kristen Stewart & Robert Pattinson's bitter breakup
But still, things did not turn to be good for Robert Pattinson and Kristen Stewart. The couple called it off in 2013 shattering the hearts of millions of fans. What went wrong in their relationship? I will give all the answers to your questions in the following portion.
Though the media reportedly spotted the couple at many places, they tried to keep it personal and private. Things were good between the two until one of them cheated on the other. Want to know who was that person?
It was Kristen Stewart who cheated on Robert Pattinson. The easy days of the couple came down in 2012 when Kristen Stewart was caught having an intimate moment with the director of 'Snow White and the Huntsman' Rupert Sanders.
Rupert Sanders was married and Kristen Stewart was still in a relationship with Robert Pattinson at that time. But after the images went viral, Kristen and Sanders just tried to defend them by calling it a 'momentary lapse'. Things got stirred and Kristen Stewart apologized to Robert Pattinson in front of the media.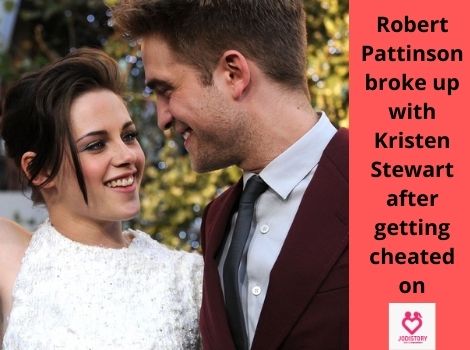 Kristen mentioned that she had hurt the person she loved most and was very important to her and it was Robert Pattinson. But, Kristen Stewart could not please Robert Pattinson with the apology. Pattinson left the house where he and Kristen lived together.
Sources say that Robert Pattinson was planning to propose Kristen Stewart for their marriage. He bought the house in Los Angels to live with Kristen for a long time. But it seems like Kristen Stewart could not value Robert Pattinson's love at that time. The act cheating was so hurtful for Robert Pattinson that he did not talk to Kristen and just left the house by breaking off the relationship they had.
Robert Pattinson & FKA Twigs relationship phase
As we know, Robert Pattinson is a handsome man and it is tough to not get female attention. Soon after Robert Pattinson's break up with Kristen Stewart in 2013, he started dating English musician FKA Twigs in 2014.
It is interesting that Robert Pattinson's love life was not going good but he met FKA Twigs and she became his girlfriend. Robert Pattinson and FKA Twigs were spotted together on the streets of New York City in 2014 but with a bunch of friends.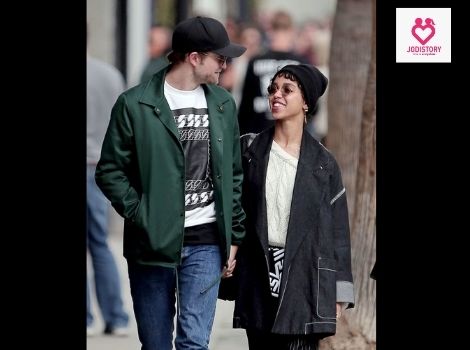 But the rumors started that Robert and Twigs were dating. And soon after Robert went to attend FKA Twigs' concert with a bouquet of rose which added fuel to the rumors to be true. Later on, media spotted the duo together leaving the show and Twigs was holding the bouquet of rose.
Robert Pattinson's engagement with FKA Twigs
Robert Pattinson and FKA Twigs made a cute couple. The duo got engaged real quick in their relationship. Reports say that Robert Pattinson had an engagement with FKA Twigs in April 2015. Robert and Twigs also bought a house to live together.
Robert Pattinson and FKA Twigs never admitted about their engagement. But once in an interview, Robert Pattinson said that they were "kind of" engaged now. Media asked them several times about their marriage plans but they never gave any statements about their marriage plans.
In 2016, media reports said that the couple broke off their engagement. But proving the rumors wrong Robert Pattinson and FKA Twigs arrived together at LA Dance Annual Gala.
Why did Robert Pattinson's engagement and love life break with girlfriend FKA Twigs?
Robert Pattinson and FKA Twigs proved everyone wrong in 2016 but it seems like rumors are made to get right. The fans really hoped that the duo will marry each other soon.
But Robert Pattinson kept delaying the marriage which they planned in 2016. Robert Pattinson and FKA Twigs were really busy in their work schedule. And that is the main reason for them not working as a couple. They had to travel a lot regarding their work and could not make as much time for their own.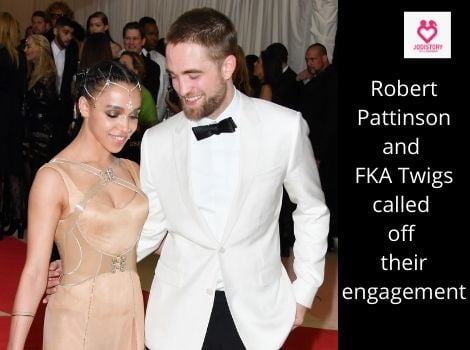 And this caused the harshest result for FKA Twigs and Robert Pattinson's relationship. They had to part their ways apart from each other. And they broke their engagement and decided different ways in their lives.
Robert Pattinson's new private relationship with Suki Waterhouse
The new 'Batman' Robert Pattinson has just found his off-screen Robin in his new girlfriend Suki Waterhouse. Rumors are that Robert Pattinson has a relationship with model Suki Waterhouse who is a model by profession. But the duo had kept their relationship really private.
Suki Waterhouse and Robert Pattinson started their relationship in July 2018. But in the beginning, the couple kept their relationship very private and lowkey.
The first report was by E! News that stated, Robert Pattinson and Suki Waterhouse were seen together in London cuddling and being affectionate towards each other. They were reportedly asked but there was no confirmation. Some media reporters have seen the couple publicly a couple of times. But they have ignored every situation where reporters would ask any sort of questions about their relationship.
In August 2018, the media reported Robert Pattinson and Suki Waterhouse's alleged breakup. But the reports were nullified when Robert Pattinson celebrated Suki Waterhouse's birthday in January 2019.
From the beginning, the couple decided to keep their relationship very personal. But in June 2020, Pattinson confirmed his relationship with Suki Waterhouse.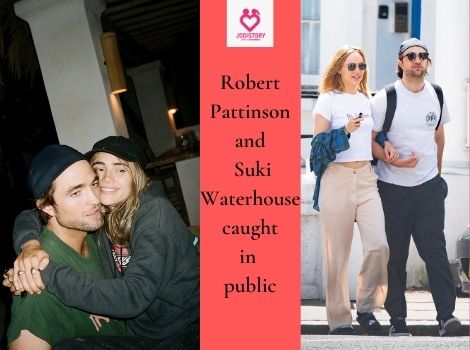 The reason Robert and Suki kept their relationship private are because they think some things are better private. Robert Pattinson even stated that letting people know about a relationship too much decreases the value of love.
He also added, "I can't understand how someone can walk down the street holding hands, and it's the same as when I do it and a hundred people are taking your photo. The line between when you're performing and when you're not will eventually get washed away and you'll go completely mad."
Robert Pattinson and Suki Waterhouse's quarantine love
Robert Pattinson and Suki Waterhouse were rumored to get engaged. But the couple never admitted anything about it and soon the rumor died down. Robert and Suki are now dating each other for almost two years and it seems like they are really happy with each other.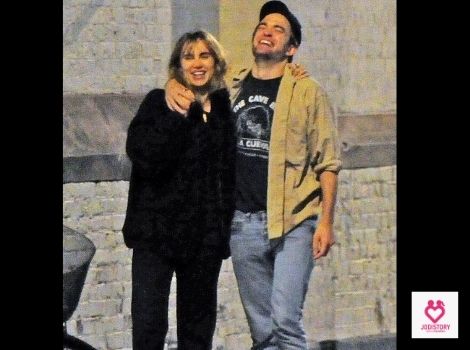 Robert Pattinson and Suki Waterhouse are spending their quarantine time together in an apartment in London. A source told that the couple is enjoying this unexpected together time very much. The source also added that this quarantine time has only been a blessing in disguise. They are spending this quality time and it has helped them both to have that stronger bond.
Must read love stories
Conclusion
So, I have come to the last of Robert Pattinson's love life and his rocky journey of love where he finally found his girlfriend Suki Waterhouse. Things were not very good for Robert Pattinson. But everything seems really happy and sorted for him right now. His relationship with Suki Waterhouse is growing stronger and they are really in deep love with each other.
And let us hope the best for Suki Waterhouse and Robert Pattinson's relationship.