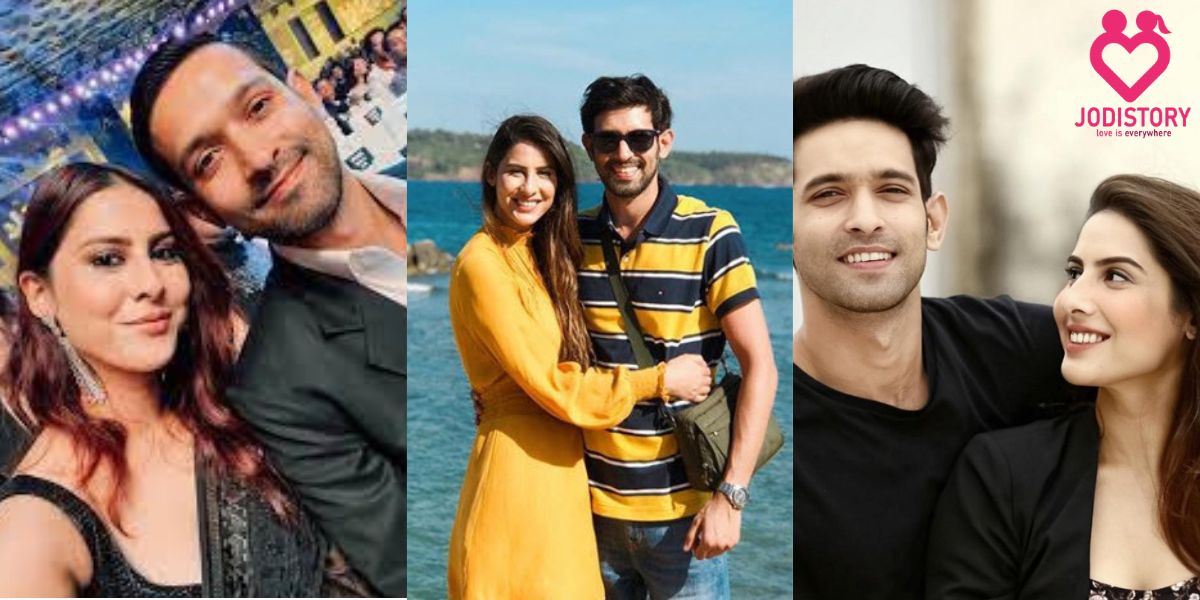 Do you remember that one couple who only had eyes for each other during their entire time? Were you one of those couples? I bet we all know someone from our life that had googly eyes for their better half only. Imagine being in a relationship where you know each other for years and choose to stay together forever. Well, Vikrant Massey and Sheetal Thakur's love story shows that they only had eyes for each other.
Who are Vikrant Massey & Sheetal Thakur?
Vikrant Massey is one of the cutest heroes in Bollywood right now. Vikrant entered Bollywood in 2007.
Before Bollywood movies, Vikrant was a prominent face in Indian TV serials. He starred in shows such as Murli Laal in Baba Aiso Varr Dhoondo and Ayaan Ahmed Khan in Qubool Hai. Later he got supporting roles in movies like Lootera, and Dil Dhadakne Do. He was immensely praised for his role in Haseen Dilruba.
He is married to Sheetal Thakur who is also an actress. She is known for her roles in Punjabi movies and shows like Upstarts. Let's take a look at Vikrant Massey and Sheetal Thakur's love story.
MUST-READ LOVE-STORIES:
Beginning of Vikrant Massey & Sheetal Thakur's love story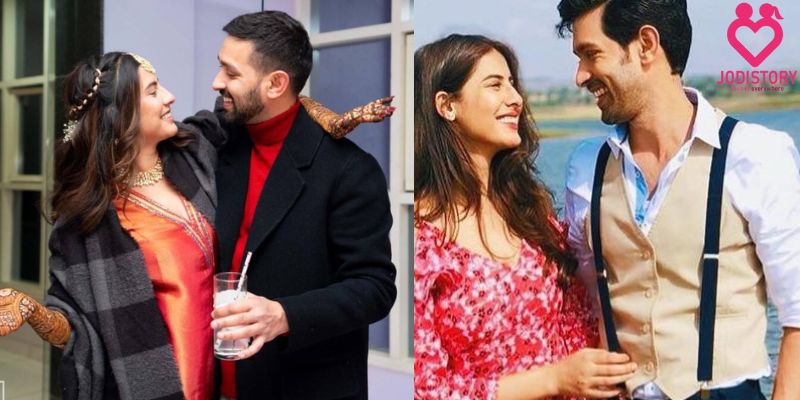 Sheetal who is from Dharamshala is no less than the queen of hills. When she left her home to pursue modeling and acting she didn't think she'll find love on her movie journey. But that's what exactly happened!
Vikrant was starring opposite Sheetal in a TV Show, Broken But Beautiful in 2018. This is where both of them met for the first time. But it's not the case. The couple knew each other before the series 2015.
Both fell in love with each other on the set while filming and acting together. It was a natural phenomenon and the stars just crossed right for the two of them. Since then they've been pretty inseparable.
Vikrant Massey & Sheetal Thakur got engaged in a private roka ceremony in 2019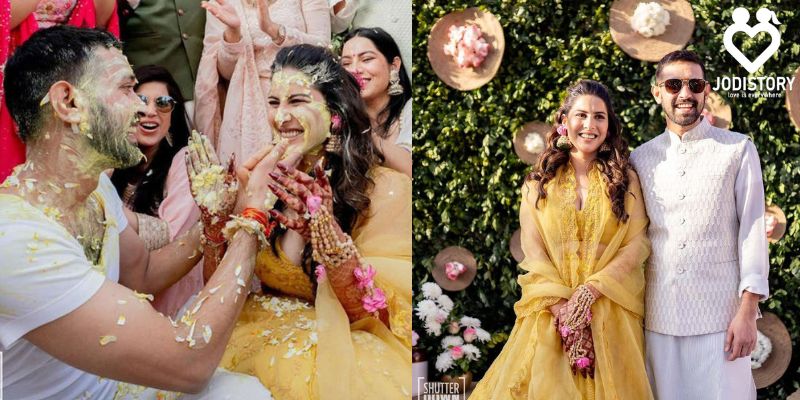 Vikrant and Sheetal didn't have an extravagant proposal to marry each other. Instead, they stuck to their roots and traditions and did it with their whole family.
They got engaged in 2019. It was a full intimate affair and wasn't posted about publically a lot because Vikrant and Sheetal love to be private and only shared just a little glimpse of their lives.
Moreover, Vikrat was so private about his lady love that he suddenly broke the news of his engagement to the media. Everyone just wanted to know who his secretive fiance was.
Live-in relationship of Vikrant Massey & Sheetal Thakur
Vikrant was all set to marry Sheetal as soon as his engagement of over. But the couple had to face the coronavirus.
Due to the pandemic, their wedding date got delayed but they still moved into their new home together. It was sea facing home and they started living in it before they got married.
Vikrant Massey & Sheetal Thakur's marriage in 2022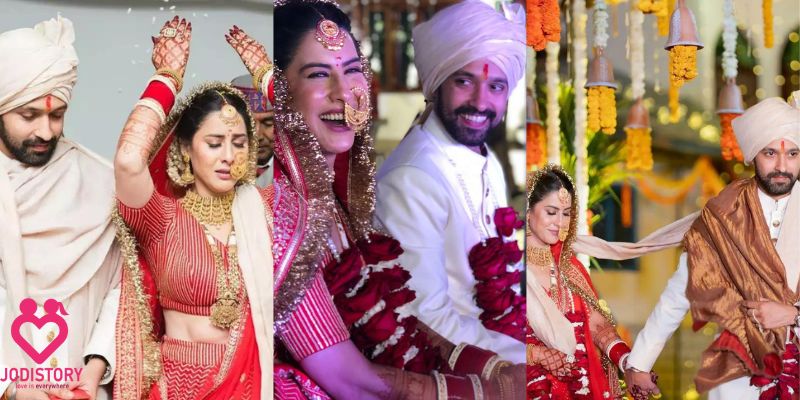 Vikrant and Sheetal finally got married on February 18, 2022. The couple had to wait for a long time due to the pandemic to get married.
They both looked extremely beautiful and complimented each other's outfits. That day it was proven that they both made the best decision in their lives by being with each other. The couple now lives happily.
MUS-READ LOVE STORIES:
How did Vikrant Massey and Sheetal Thakur meet?
They met through their film journey and finally on the sets of Broken But Beautiful.
Who did Vikrant Massey marry?
Vikrant Massey married his long-time girlfriend and co-star, Sheetal Thakur.
Where did Vikrant Massey get married?
Vikrant Massey got married at his Versova home.
Who is Massey girlfriend?
Sheetal Thakur is Massey's wife and long-time girlfriend.
Thoughts on Vikrant Massey & Sheetal Thakur's secretive love story
Vikrant Massey & Sheetal Thakur's love story proves that when you really want someone in your life with everything you have you will definitely get them. Vikrant to date says that they both work on understanding each other.
For Vikrant, Sheetal keeps him grounded and true to his reality. She does not let him get affected by all the Bollywood buzz. They both love each other deeply and sacredly.
They prove that love can be simple and exclusive to just the two parties involved. Love does not have to be loud and glittery at all.