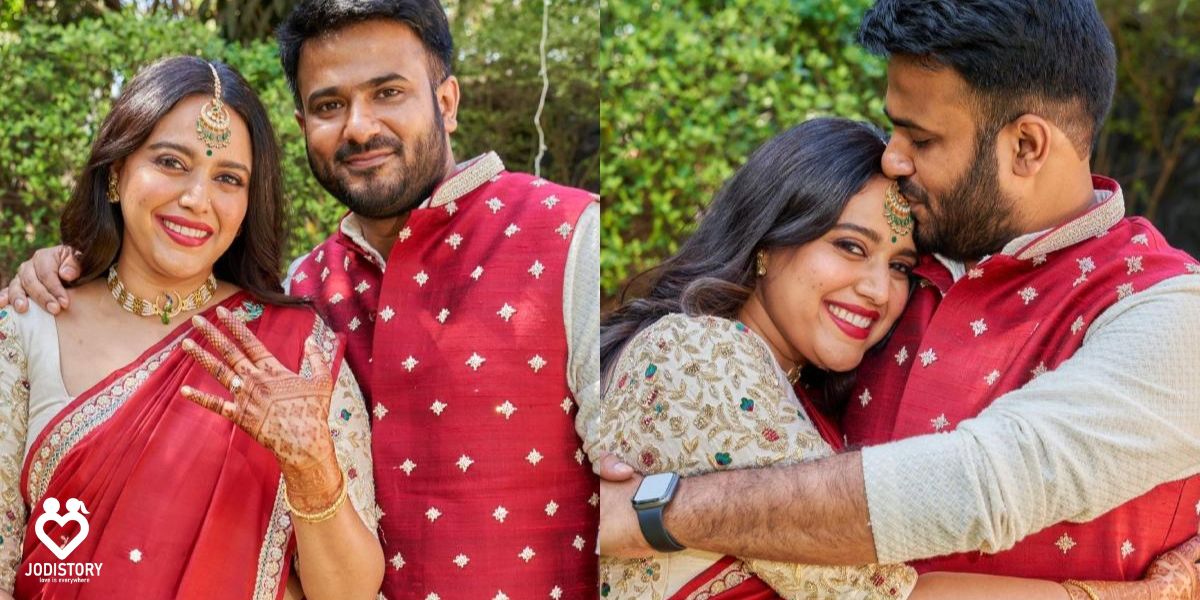 Swara Bhaskar is a famous Indian actress in Bollywood. She is known not only for her acting but as a social activist. She always talks about social issues and rules. Swara Bhaskar and Fahad Ahmed's Love story also started from her journey as a social activist!
Swara Bhasker is also seen in such movies, giving viewers a social message. She recently got married in 2023, to the love of her life Fahad Ahmed. Both of them have the same energy to bring a change in society!
Their marriage news was surprising for all. Swara Bhaskar's fans got shocked after seeing her pictures of her marriage with Fahad Ahmed. Now, let us know more about her love story with him!
Who are Swara Bhaskar and Fahad Ahmed?
Swara Bhaskar was born on 9th April 1988. She is an Indian actress and is seen mostly in Hindi films. Swara Bhaskar made her first debut in the film, "Madholal Keep Walking" in 2009.
She is also been seen in other movies like "Ranjhana", "Tanu weds Manu" etc. Swara Bhaskar also participated in many political and social protests in India.
Fahad Ahmed is an Indian Student leader and a social activist. He was also the General Secretary of the Tata Institute of Social Science. Fahad Ahmed was born in Baheri.
In July 2022, Fahad Ahmed joined the "Samajwadi Party" and became the president of the particular political party in Maharashtra and Mumbai.
MUST-READ LOVE STORIES
Swara Bhaskar broke up with ex-boyfriend Himanshu Sharma in 2019
Swara Bhaskar met writer, Himanshu Sharma on the sets of the film "Ranjhana". From then, she started dating Himanshu Sharma.
Swara Bhaskar and Himanshu Sharma dated for 5 long years. But, they weren't sure about their marriage!
In the year 2019, both of them mutually decided to part ways. The reason behind it was that both of them had different expectations and needs in their respective lives.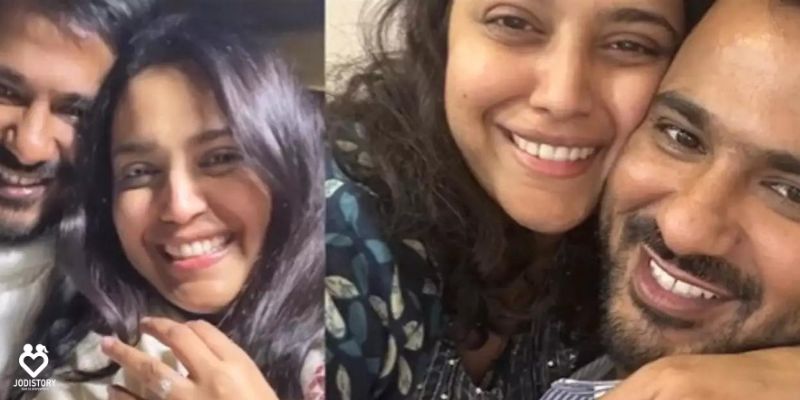 Swara Bhaskar and Himanshu Sharma were in a relationship for a long period. But, Swara Bhaskar never got any assurance from Himanshu's side regarding their marriage or future life.
On the other hand, it was the start of their career. So, they also wanted to focus on it and didn't want to force themselves to maintain a relationship like this!
So, they decided to break up and move on in their lives!
Swara Bhaskar met Fahad Ahmed at a protest and they became good friends in 2020.
After, the break-up with Himanshu Sharma in 2019. The same year Swara Bhaskar met Fahad Ahmed at CAA Protest. Both of them were in the same protest but were unknown to each other!
Though Fahad Ahmed knew Swara because she was a famous actress by then. But, she was unaware of Fahad Ahmed.
Again, they met at another protest. Where Fahad took a selfie with Swara Bhaskar as her fan! It was their fan moment and their first selfie together!
MUST-READ LOVE STORIES
In the year 2020, after doing so many protests and social works. Both of them got to know each other and became good friends!
The same year Fahad Ahmed invited Swara Bhaskar to her sister's wedding! But, she was busy with her shooting so refused to go!
Swara Bhaskar and Fahad Ahmed's court marriage in 2023
While Swara Bhaskar refused Fahad to go to his sister's wedding. She texted him saying that "I am sorry, I can't come to your sister's wedding but surely I will come to your wedding!". But, She married him only!
Swara Bhaskar and Fahad Ahmed's bond got deeper with time. They started looking at each other more than a friend. Both of them adopted a cute little kitty and were attached to it!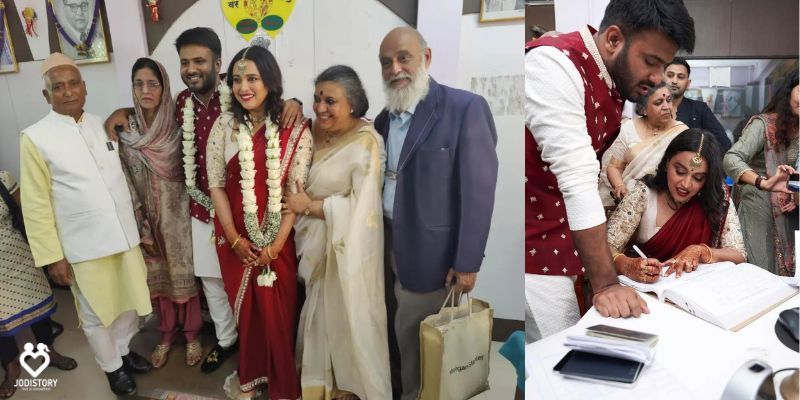 The kitty helped them to get closer! Finally, they realized that they truly love each other and decided to marry.
On 6th January 2023, Swara Bhaskar and Fahad Ahmed married each other legally through court marriage. The same day Swara posted pictures of them wearing a "Var mala" and walking out of the court and dancing!
This made her fan shocked that how suddenly she got married! Swara Bhaskar also shared a glimpse of her love story in her posts on social media.
It was a happy and cheering moment for both of them!
FAQ's
Who is Swara Bhaskar married to?
Swara Bhaskar is married to a social activist Fahad Ahmed.
How did Swara Bhaskar marry Fahad Ahmed?
Swara Bhaskar married Fahad Ahmed through a special marriage act in court.
Who is the ex of Swara Bhaskar?
Himanshu Sharma is the ex-boyfriend of Swara Bhaskar.
Final words on Swara Bhaskar and Fahad Ahmed's relationship
Swara Bhaskar invested her 5 years in a relationship but didn't have any future with him! This might have made her feel insecure about being in a relationship with anyone else!
But, when true love is there then insecurity fades away! Swara Bhaskar met Fahad Ahmed accidentally through social activities and protests. She never knew that her love life would start from there!
Fahad Ahmed always treated her respectfully and made her feel secure and safe regarding their relationship. Swara Bhaskar and Fahad Ahmed's Love story is very adorable!