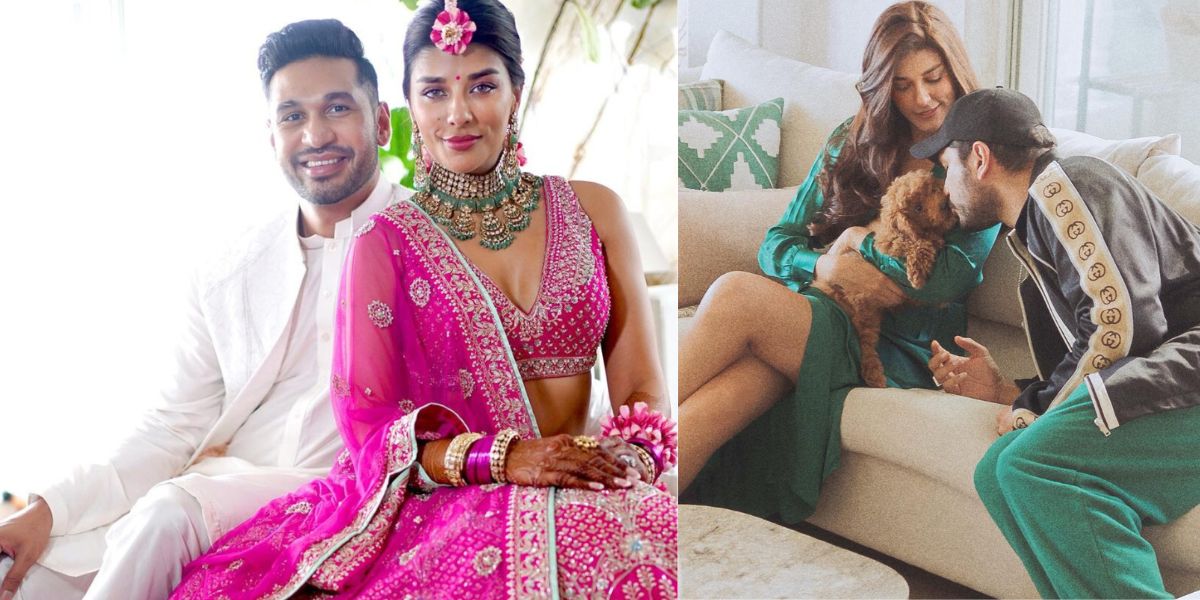 Arjun Kanungo is a famous singer these days. People love his soothing voice. Some of his songs like "Fursat", "Ilzaam" etc. are the most loved songs by people. Arjun Kanungo and Carla Dennis Love Story is a must-read for all lovers!
Arjun Kanungo and Carla Dennis' love story also started through songs only. Their love story will teach all the youngsters that it doesn't matter how many hurdles come but love can conquer all!
Arjun Kanungo and Carla Dennis married in the year 2022. They were in a relationship since they worked together on a song "Baaki Baatein Peene Baad" in 2015. It is time to know more about their romantic relationship!
Who are Arjun Kanungo and Carla Dennis?
Arjun Kanungo is an Indian singer, entrepreneur, actor, and composer. He was born and raised in Mumbai. He is a trained classical singer. That's one of the reasons that Arjun's songs are so melodious!
Arjun Kanungo's first song was "Khoon Choos Le" in the film "Go Goa Gone" in the year 2013. His first single song was "Baaki Baatein Peene Baad" with the famous Rapstar Badshah. This song was the starting point of his love story too!
Carla Dennis is a South African model, digital content creator and interior decorator. She was born in Cape town, South Africa. Carla Dennis made her first debut in Bollywood in the film "Machine".
Then she starred in the song "Baaki Baatein Peene Baad" with Arjun Kanungo and Badshah. By now you must have known a little bit about How Arjun and Carla's Love Story started!
MUST-READ LOVE STORIES
Arjun Kanungo and Carla Dennis started dating after their first song in 2015
It was in the year 2015, Arjun Kanungo made his first own song "Baaki Baatein Peene Baad". In that song, Carla Dennis was working as an actor alongside Arjun Kanungo.
In that song, Arjun and Carla's chemistry was loved by many! But who knew that the on-screen chemistry would turn out real?
After working together, both of them were seen together a lot of times! They started spending time with each other personally.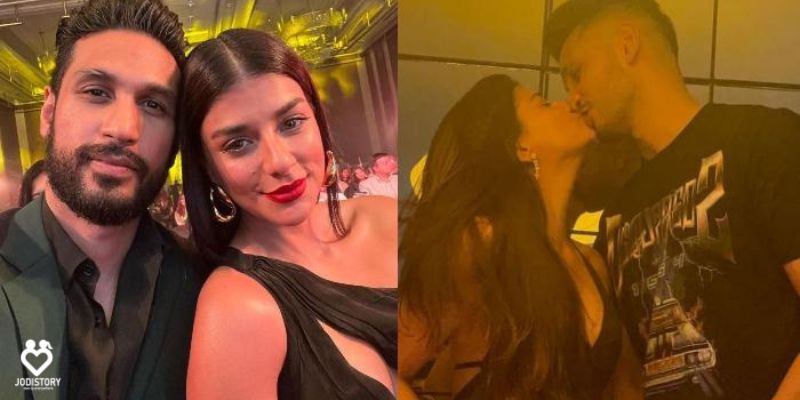 Carla Dennis started feeling some spark between them. She found Arjun Kanungo sexy and handsome! Moreover, she was impressed by the way he accepted Carla. The bad and good, everything he accepted wholeheartedly!
All these couldn't stop Carla from falling in love with him. Surely, Arjun Kanungo also felt the same for her! Both of them have just started their careers. But, Arjun found Carla Dennis a big support and a motivator. She used to push him to hustle and achieve his dreams!
The couple gave themself a chance to save their relationship in 2017
After dating for two years, some sourness came in between them! Arjun Kanungo and Carla Dennis started having issues regarding their relationship.
But as said, "If you are in true love with someone then be ready for hard and harsh days too!" The same was the case in their love life. Though Arjun Kanungo and Carla Dennis had misunderstandings, arguments, fights and whatnot!
But, they didn't give up on each other. In the year 2017, Arjun Kanungo planned a Japan trip with his girlfriend Carla Dennis. So that they both can spend some quality time together which can rejuvenate their relationship!
This shows how much the couple loved each other and that they took out a way to save their relationship! After the trip, everything got fine between them.
Arjun Kanungo and Carla Dennis are a couple with utmost love and understanding.
Arjun Kanungo and Carla Dennis romantic engagement in 2020 in Dubai
Arjun Kanungo was waiting for the right time to propose to Carla Dennis for marriage. But, suddenly the Covid pandemic happened and he had to wait.
But, during the pandemic, he planned a beautiful proposal surprise for Carla Dennis. Arjun Kanungo wanted to propose to her either in Maldives or Dubai.
Finally, the pandemic got over and he didn't want to waste time. So Arjun decided to take Carla Dennis on a trip to Dubai and propose to her there!
Both of them went to Dubai and Arjun Kanungo got a beautiful yacht for his proposal. They enjoy on the yacht. Meanwhile, Arjun Kanungo took out his ring and proposed to his lady, Carla Dennis.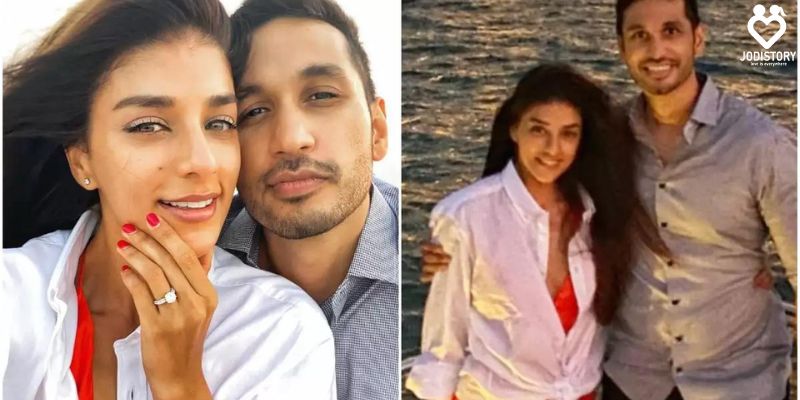 Carla Dennis didn't expect such a romantic proposal and got into tears! She indeed said "yes" to him. They also posted pictures of that moment which made their fans happy.
On the same day, Arjun Kanungo and Carla Dennis called their respective families and got engaged on a video call! Isn't it kind of a new-generation engagement ceremony?
Arjun Kanungo and Carla Dennis married in 2022
On 10th August 2022, Arjun Kanungo and Carla Dennis married each other and were officially husband and wife. Though Carla Dennis was a South African woman and Arjun Kanungo was an Indian.
They had so many differences between their lifestyles and cultures! But, true love overcomes all differences. Arjun said in an interview that they didn't only differ culturally. But, also they have so many other differences between them!
Arjun is a silent and calm man. Whereas, Carla is a talkative and jolly person. She is a foodie and Arjun is not much of a foodie! Despite all these differences they were together and married each other.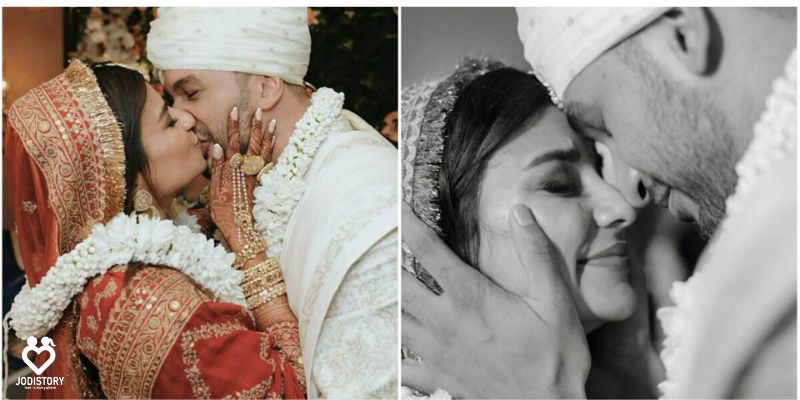 Arjun Kanungo wore a pretty white "Sherwani" and Carla Dennis wore a Sabyasachi lehenga on their marriage. Both of them were looking stunning in their Bride and Groom Indian attires.
The marriage was done in the hotel Taj in Mumbai. It was a sweet and subtle marriage ceremony. Carla Dennis was looking so beautiful as an Indian Bride!
MUST-READ LOVE STORIES
FAQ's
How did Arjun Kanungo meet his wife?
Arjun Kanungo met his wife, Carla Dennis at the sets of his first song "Baaki Baatein Peene Baad".
Who did Arjun Kanungo marry?
Arjun Kanungo married his girlfriend Carla Dennis.
Where did Arjun Kanungo get married?
Arjun Kanungo married in Mumbai.
Relationship lesson from Arjun Kanungo and Carla Dennis Love Story
Arjun Kanungo is a very handsome and successful person. He would have dated so many girls in his lifetime. But, he chose only one for him and took it forever!
On the other hand, Carla Dennis was a model. So many men would have proposed to her but she stick to one man, that is her husband Arjun Kanungo!
They don't have any similarities. But, the only similar thing is their priorities and feelings towards each other. Arjun Kanungo and Carla Dennis Love Story is not only a story but also a great example of commitment and loyalty.
Everybody knows Arjun for his vocals and notes in his songs. But, they should also know Arjun Kanungo's, Love Story. As it can inspire anybody!
Tell us what you feel after reading Arjun Kanungo and Carla Dennis' Love Story.