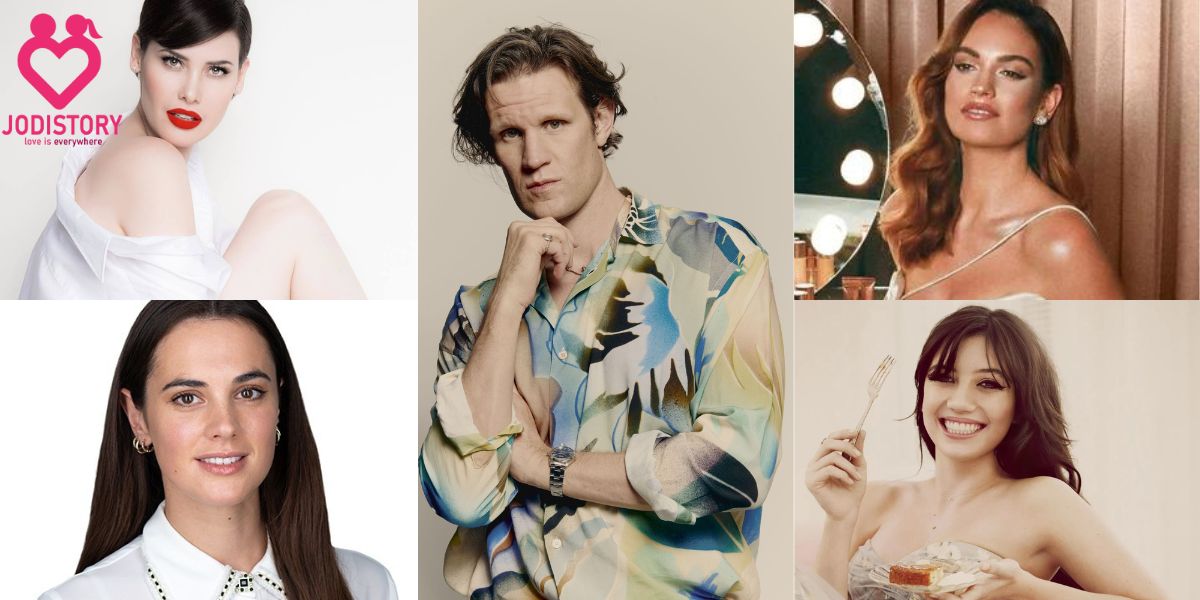 It's hard in today's world to immediately find your one true love. Sometimes the prince also has to date many frogs before finding their princess. Just like that Matt Smith's (Daemon Targaryen) love story is still an unfinished romantic relationship.
Being in a relationship and choosing to stay in a relationship every day is a different battle. Even after finding a great person the stars don't cross right and you can't stay with that person.
Something like this is going on in our beloved Daemon Targaryen's personal life. Matt Smith who famously plays the role of Daemon Targaryen in the House of the Dragon hasn't found his beloved unlike in the series yet. Let's take a look at Matt Smith's (Daemon Targaryen) love story that's still pretty empty.
Who is Matt Smith?
Matt Smith is an English actor whose full name is Matthew Robert Smith. He was born in 1982. Matt's most famous role is as the eleventh incarnation of the Doctor in BBC's series Doctor Who from 2010-2013.
Recently the prequel to Game of Thrones named House of the Dragon was launched in 2022 where Matt starred as Daemon Targaryen. He is also very famous as Prince Philip in the Netflix series The Crown from 2016.
MUST-READ LOVE STORIES:
Matt Smith's first girlfriend Mayana Moura from 2008 to 2009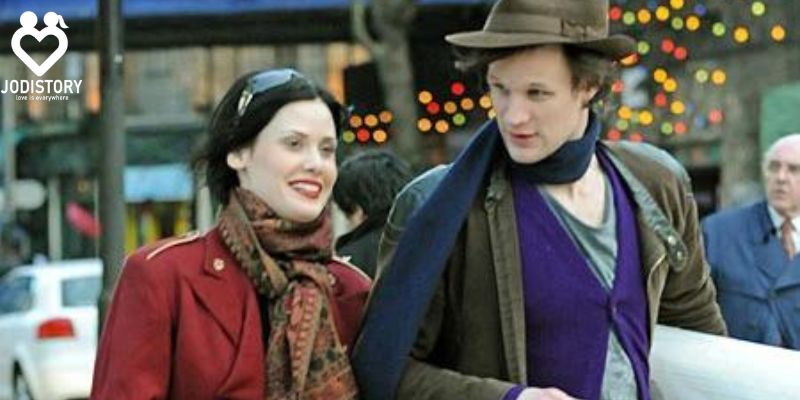 Mayana Moura is a Brazilian model and actress. She's currently 39 years old. Matt started dating Mayana in 2008. They first met on holiday in Mayana's hometown in Brazil.
The main problem in their relationship that ended their love was the long-distance relationship. Matt lived in London while Mayana was handling her properties in Rio de Janeiro.
Even after adoring each other to death, they couldn't counter the amount of distance in their relationship. Sadly, they ended things pretty soon in 2009.
Matt Smith's second girlfriend, Daisy Lowe from 2010 to 2014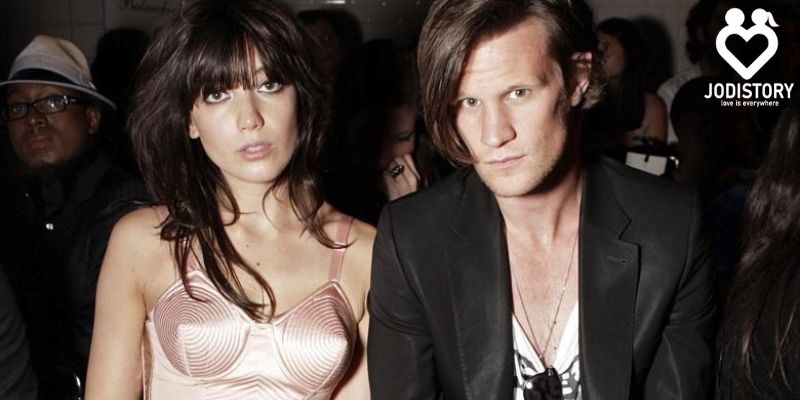 Daisy Lowe is a British fashion model who is currently 33 years old. She is the daughter of the famous Pearl Lowe who is a designer and singer Gavin Rossdale.
Matt Smith met Daisy after he broke things up with Mayana. However, their relationship was very hot and cold. They would just go on and off again and again throughout the four years of their relationship from 2010 to 2014.
Matt found her really pretty and also loved her good heart. They both had similar tastes and enjoyed similar things too.
A very tragic incident happened to the couple. They were victims of a nude photo leaking scandal. Around 15-20 nude images of Matt and Daisy were leaked online in 2014.
They never addressed their horrible situation publicly. Some hackers stole their pictures from their phones. The couple broke up for the best in 2014 and weren't really seen together at all after 2015.
Matt Smith's third girlfriend Lily James from 2014 to 2019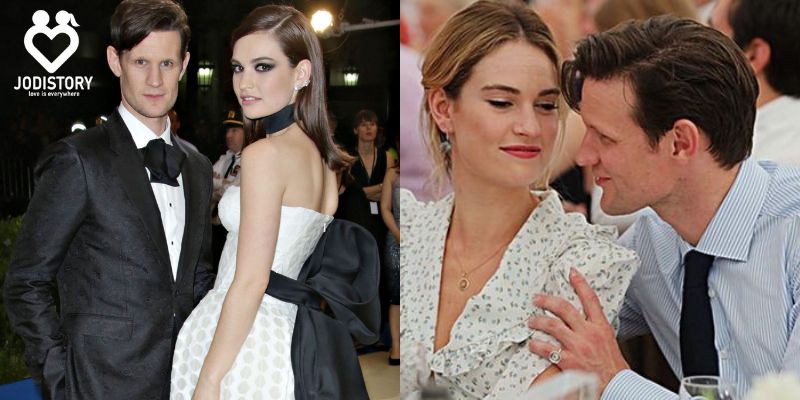 Matt and Lily met each other for the first time in 2014 on the sets of Pride and Prejudice and Zombies. They were spotted getting really cozy and comfortable with each other at the Cannes Film Festival in May 2014.
However, they still didn't confirm their relationship and kept the tag of friends up high. The couple made the red carpet debut for Lily's movie Cinderella in 2015.
Matt and Lily used to attend many public events together and were definitely one of the most famous couples in Hollywood. She was Matt's last longing relationship which is for five good years.
They broke up in 2019. The reason behind their break up was basically their hectic schedules and constant time away from each other. Lily was sorrowful due to this breakup and tried to move on.
Matt Smith's currently rumored fourth girlfriend, Caroline Brady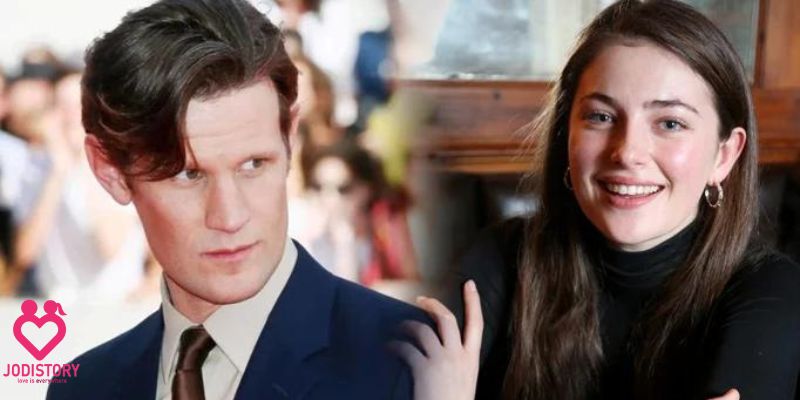 It's not confirmed yet but Matt is suspected to be dating a businesswoman named Caroline Brady since 2021. They met for the first time on the sets of Pride and Prejudice and Zombies in 2014.
No one's to say if these are just rumors or if the couple is actually dating since they haven't confirmed their relationship yet.
However, it could be true as even though Caroline isn't from the entertainment industry, her sister Millie Brady is who has worked with Matt Smith before.
FAQ's
Did Matt Smith and Claire Foy date?
There only has been some rumors about Matt dating Claire but no concrete evidence.
Does Matt Smith have a child?
No, Matt Smith does not have a child.
Are Lily James and Matt Smith still together?
No, Lily and James are not together anymore after their breakup in 2019.
Did Matt Smith and Billie Piper date?
No. Matt did not date Billie Piper. They are just good friends.
Who are all of Matt Smiths girlfriends?
Currently, Matt's girlfriend is Caroline Brady. His ex-girlfriends are Lily James, Mayana Moura, and Daisy Lowe.
MUST-READ LOVE STORIES:
Thoughts on Matt Smith's (Daemon Targaryen) love story
Matt Smith's love story is yet to be completed. Matt Smith is a very popular and immensely loved actor who dated many women but still hasn't committed to one yet. In this search for true love, he is still walking the path and hopefully will find his princess at the end of that path.
Even though Caroline Brady and Matt Smith haven't confirmed their relationship rumors we still hope deeply from our hearts that if they're the right match then they end up together.