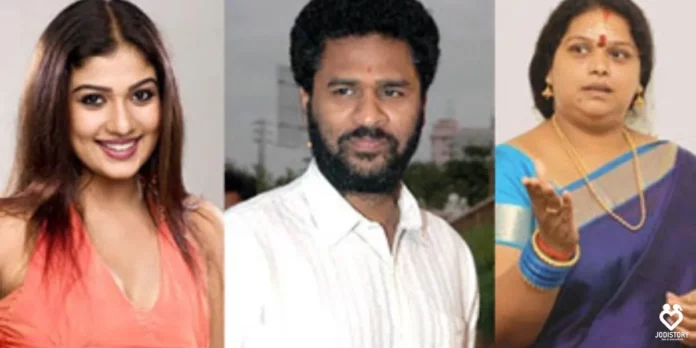 Surely, Prabhu Deva is a revered choreographer. His impeccable reputation precedes him. However, unlike his successful career, Prabhu Deva Love Story was a disaster. Very few know about his first marriage and his extra-marital affair.
His first wife, Ramlath, divorced him after the stories of his matter leaked out.
Prabhu Deva and his first wife divorced after a lot of struggles. Although Prabhu Deva was in deep love with Nayanthara unfortunately it created another disaster for him.
How did this happen? Let's scroll down to know more!
Who is Prabhu Deva?
Prabhu Deva was born on 3rd April 1973, He is an Indian dance choreographer, film producer, director and a great actor. He worked mostly in Tamil, Hindi, Telugu and Kannada movies.
Prabhu Deva's dance style is famous worldwide. People even mention him as boneless because of his dance style and flexibility. As an actor, he has done spectacular work in the film industry!
A man with such a great career had the worst love life. He fell in love twice in his life but none of the times it succeeded! Scroll down and read ahead.
Must Read the following:
Prabhu Deva's inter-religion marriage with Ramlath in the year 1995
Prabhu Deva married Ramlathin in 1995 long before he achieved stardom. The details of their love story are not yet revealed completely. However, rumours have it that their love for dance brought them together. Maybe, cupid's arrow hit them both in the heart and they had a love marriage.
Interestingly, Ramlath was Muslim. After marriage with Prabhu Deva, she changed her religion to Hinduism and her name to Latha.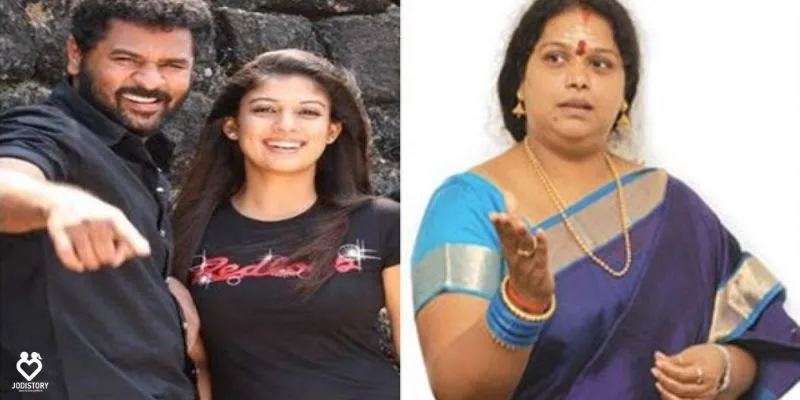 Prabhu Deva and Ramlath had a beautiful married life. Both of them were blessed with three little sons. Everyone thought that Prabhu Deva was happily settled with her in his married life. But, nothing is permanent in this world!
Everything got changed when news flashed about Prabhu Deva's extramarital affair with an actress! Do you want to know who was she? Scroll down to read more.
Prabhu Deva's elder children died due to cancer in 2008
The couple was blessed with three sons from their marriage They named them Vishal, Rishi, and Raghvendra.
Unfortunately, their eldest son died in 2008 due to cancer. However, Prabhu Deva is a very caring father. He keeps his children away from the limelight. Since he entered the industry at a tender age and did not have a chance at studies, he wants his children to study well.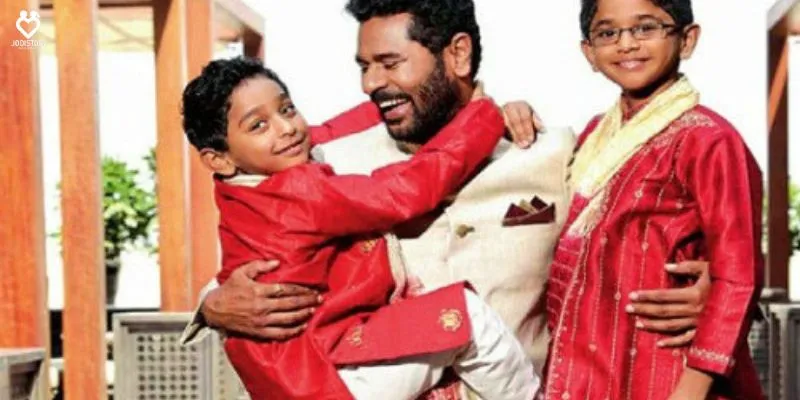 Prabhu Deva Love Story is in turmoil due to an affair with Nayanthara
Around 2009, rumors of Prabhu Deva dating actress Nayanthara started floating. Prabhu Deva directed her in his Tamil movie, Villu.
When asked about the rumors, the duo would laugh off. However, in 2010, Prabhu Deva confessed that the rumors are true. He's in love with Nayanthara and would love to marry her.
Thereon began the upheaval in Prabhu Deva Love Story.
Prabhu Deva seeks divorce after a lot of struggles in 2010
Of course, the rumours did reach his wife's ears and it caused turmoil in their marriage. When Prabhu Deva sought a divorce but his wife held firm. She even filed a petition in court accusing her husband of ruining his family financially due to his extra-marital affair. She also requested the court to restrict his marriage with Nayanthara.
This led to several protests both by his wife as well as the women's NGOs. On July 2, 2010, the couple was finally divorced. Latha got custody of their children and Prabhu won the visiting rights.
Prabhu Deva's Love Story with Nayanthara came to an end in 2012
Prabhu Deva and Nayanthara moved into a live-in relationship.
After his divorce, things should have been easier for Prabhu and Nayanthara but fate had other plans. Nayanthara had already quit films and was dependent on her lover for finances. She had an expensive lifestyle which landed Prabhu Deva in debt.
Nayanthara did not like that her husband would visit his children. Sometimes, Prabhu Deva had to lie to her so that he could visit his children. Another issue that turned things awry was Prabhu's promise to get married to Nayanthara, only to postpone it at the last moment.
Things did not turn out well for the couple. Eventually, in 2012, the couple revealed their break-up.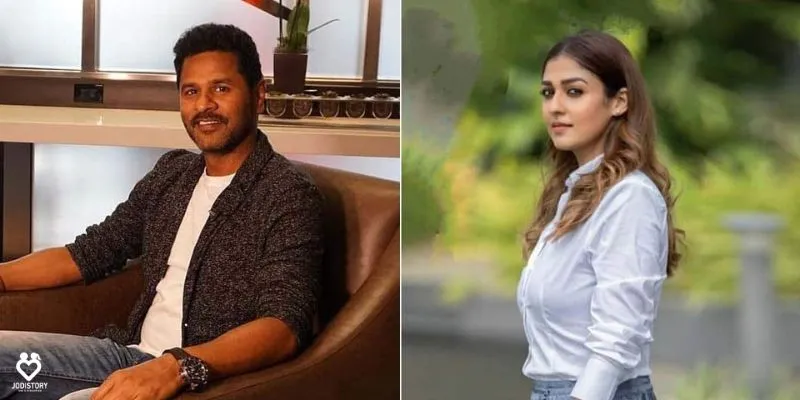 FAQs
Did Prabhu Deva love Nayanthara?
Yes, Prabhu Deva was mad in love with Nayanthara while shooting his own film Villu with her. He even decided to marry her and have a happy married life ahead. That's the primary reason he took divorce from his wife Ramlath.
Who is Prabhu Deva's first wife?
Prabhu Deva's first wife was a Muslim named Ramlath. After getting married to Prabhu Deva she changed her religion and name too! Prabhu Deva and Ramlath had three sons together.
Is Prabhu Deva with his wife now?
No. Prabhu Deva divorced his wife in the year 2011. Since then he only had the right to visit his children. But, he didn't have any relations with his wife Ramlath after their divorce.
Must Read the following:
An Epilogue of Prabhu Deva Love Story
Despite the turmoil in his personal life, has done well with his career. He as a choreographer, director and producer has gained recognition. Prabhu Deva, Nayanthara and Ramlath have moved on in their life. No wonder, his love story is a roller-coaster ride!
Prabhu Deva went from a well-settled marriage to being single in his life. He had to face a lot in his love life. Although his career is incredible.
Despite he didn't get his soulmate in his life but he received loads of love from the whole country. Prabhu Deva has become a huge inspiration for people of all ages.
What are your views on Prabhu Deva love story ? Let us know in the comments section!