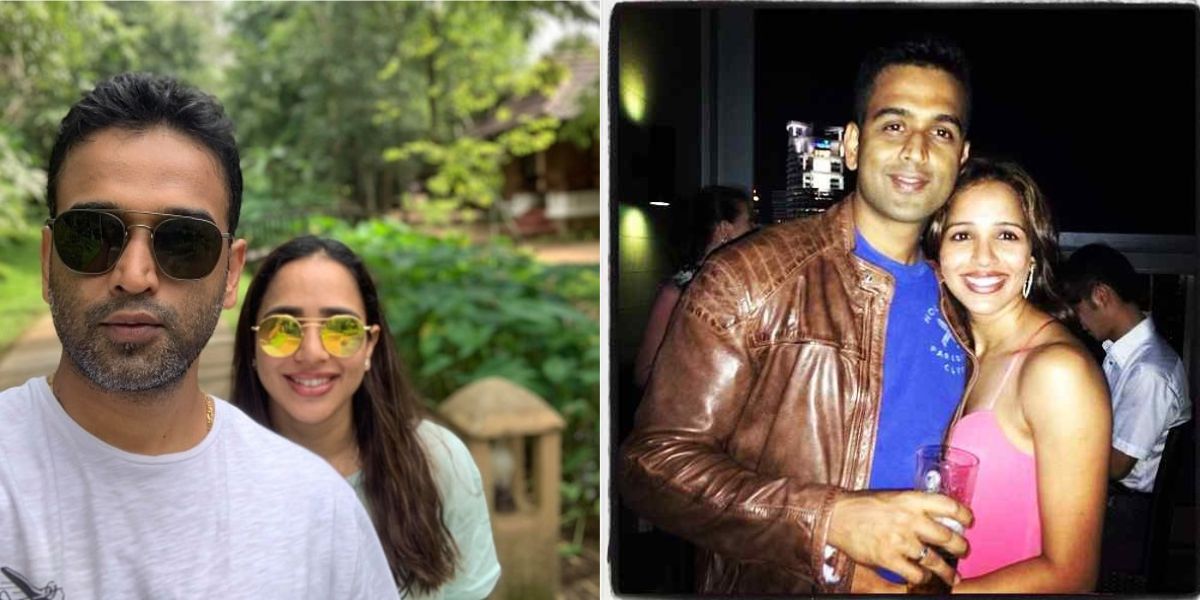 The youngest self-made billionaire in India, Nithin Kamath is the CEO and co-founder of the largest stockbroking company- Zerodha. But what goes on in his love life? In this article, we take a look at the devoted and tumultuous love story of Nitin Kamath. Read Nithin Kamath (Zerodha CEO) & Seema Patil Love Story. You will get inspiration from his personal life as well.
Nithin Kamath is the Founder and CEO of Zerodha. In school, this future CEO struggled a lot, until at 17, he found his calling: Stock Trading. His friends introduced him to trading, and he never lost his faith in it ever since.
Must Read Love Story
Who is Nithin Kamath and Seema Patil?
Nithin Kamath founded the discount brokerage Zerodha in 2010 and went on to rule the brokerage market in India. Zerodha has 10 million clients, making it one of the largest brokerages in the country.
Seema Patil is the chief of quality at the financial services in Zerodha. She worked at Singapore Airlines for almost eight years. In 2011 they started working at Zerodha.
How did Nithin Kamath meet the love of his life, Seema Patil?
He lost his money in the market crash of 2001. He was still resolute about trading after losing 5 Lakh rupees and started working at a call center to build trading capital. There he met his lovely and beautiful wife Seema Patil. At the lowest point in his life, he found his comfort and solace, in Seema.
Seema's father opposed the marriage to Nithin Kamath
Seema's parents were not at all happy about Seema's decision to marry Nithin. They believed that stock trading is a risky business and Nithin Kamath did not have any stable source of income.
Despite her parent's monetary concerns. It was true love for each other Seema convinced his parents. It is said, " True love has a habit of coming back". Destiny has planned their marriage after many disagreements. Seema's parents gave a green signal for the sake of TRUE LOVE.
Ever since she has been one of his biggest cheerleaders. It can be safely assumed that her parents approve of her marriage now that not only their son-in-law is a billionaire. Additionally, Seema's brother is also the Assistant Vice President of Zerodha.
Nithin Kamath & Seema Patil's marriage in 2008
Nithin and Seema tied the knot in 2008. They are blessed with a cute little son called Kiaan. Nithin shared in his blog how he loves playing the guitar with his son, who plays the drums. Seema and Nithin not only work together in Zerodha but also work out together.
Nithin Kamath & Seema Patil's love story is a tale of unconditional love and support. They believe in pushing each other to be the best versions of themselves in multitudes of ways.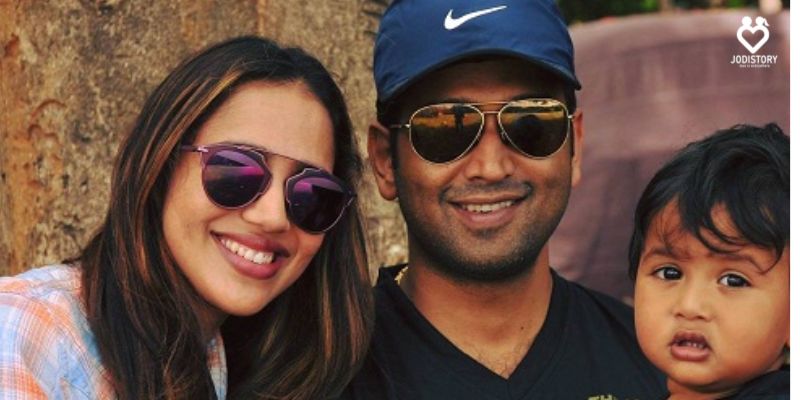 Nithin Kamath showed TRUE LOVE when Seema diagnosed with breast cancer
When Seema Kamath was diagnosed with stage 2 breast cancer in 2021. Nithin stood by Seema as a shadow. He supported her, mentally, emotionally, and physically as well.
The couple stayed stronger together throughout the chemotherapy process. In fact, Nithin go bald when he saw seems bald look during cancer treatment. He stayed bald till seems grew her hair back. What a dedicated love for wife Seema.
Nithin must be highly aware of how defeminizing losing hair can be to a woman. Seema shared how it taught her to love herself too, irrespective of how she looked. Nithin Kamath (Zerodha CEO) & Seema Patil Love Story is a true inspiration for those who think outer beauty is everything.
Nithin & Seema keep spreading cancer awareness
On International Women's Day of 2022, Nithin Kamath emphasized the importance of routine health check-ups for women. Because he had felt the pain of cancer as his wife was suffering from breast cancer.
He became passionate about creating awareness of routine health checkups. Nithin turned deeply emotional when sharing his wife's cancer journey and how it came out of the blue. Seema has also mentioned that she was the healthiest person she knew until she was not.
Nithin also announced that his wife is cancer-free and we wish her for good health.
Who is the wife of Nithin Kamath?

Seema Patil is the wife of Nithin Kamath.
Who is Seema Patil?
Seema Patil is Nithin Kamath's wife and chief of quality at the financial services company in India 'Zerodha. '
Is Nithin Kamath married
Yes, Nithin Kamath is married. He married Seema in 2008. Although Seema's father was against her marriage with Nithin because of his unstable career in the very beginning.
Must Read Love Story
Concluding Thoughts on Nithin Kamath & Seema Patil
From this pair, we can learn that true love knows no bound. life-threatening illnesses, market crashes, and impossibly busy schedules. Nithin Kamath and Seema Patil's love story is perfect. Despite having highly demanding careers, manage to share their passion for fitness together. Their love has proved to be unconditional and has stood many tough trials; in the end, they have out with their love renewed and doubled over in their son Kiaan.