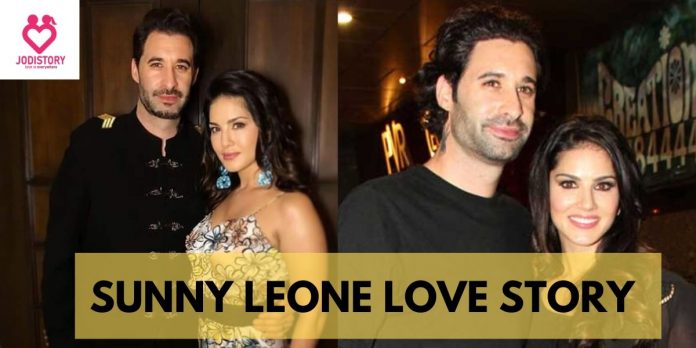 Last Updated on March 4th, 2020
An actress who was recently stated as Google's most searched Indian entertainer in 2017. Apart from acting, she has also featured in some of the most sizzling item numbers. She has danced her way into the audiences' hearts with her glamorous looks and seductive steps. Yes, you guessed it right. I'm talking about non-other than the sultry siren, Sunny Leone. I'll throw light on some lesser known aspects of Love-Life. Her journey for the true love, her prince charming whom she stepped into her life late but forever in her Love-Life, Sunny leone love story.
Her career graph had a meteoric rise as she started playing lead roles in a slew of big banner movies mainly Ragini MMS 2 and Ek Paheli Leela. Most of us are familiar with her filmography and that she was a former porn star, now, Sunny Leone.
Here is the love story of super-hot couple Sunny Leone and Daniel Weber. Although both of them are popular faces of the entertainment industry.
There is a lot more to this couple than this including their Love-Life. Their love story is incredible, and they are just like any other couple, but with a style of their own.
Let's have a look how she preferred actor and guitarist Daniel Weber.
How Sunny Leone & Daniel Met First Time?
The story flashes back to 2004 when Daniel Weber was in Los Angeles to do a show with his band. Sunny Leone was there along with her friends for a  holiday trip.
On the night of the show, Daniel while performing saw Sunny Leone for the first time. She came as the audience and the moment he laid his eyes on her, love at first sight!!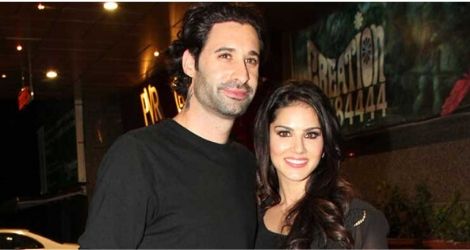 To make the show more lively Daniel went near the girls sitting in the audience and sang. It came to the notice of Sunny and she took Daniel off as a Casanova.
How Sunny Leone-Daniel Love Story Started
When Sunny was approached by Daniel by a drink offer, only got get a low response as she doesn't even bother to talk to him but left the table.
Soon, Daniel realized that she was a tough nut to crack which affected his Love-Life. He uses to put every day a bunch of flowers and chocolates in front of the door of Sunny's hotel room.
Those days Sunny's personal life apart from her Love-Life was in turmoil due to the sudden demise of her mother.
This incident left her all messed up inside. Then, she finally realized the importance of the loved ones in personal and Love-Life.
Daniel Proposed Sunny Leone
Like this, it took the passionate lover nearly the span of two months to agree to the stubborn girl out on a date. To test how serious Daniel was.
Sunny Leone meant purposely arrived late to the date, thinking if she was just another in Daniel's life. In that case, surely Daniel will get over her.
To her surprise, Daniel kept on waiting for her patiently until she finally arrived. Later after the date, what was felt was expressed in three magical words by Daniel 'I love you'.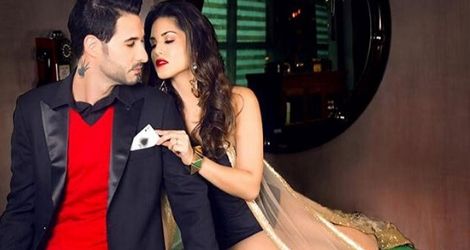 Sunny Leone had dated stand-up comedian Russell Peters for a brief period in 2008. Sunny was not ready for a relationship back then due to her recent separation.
Daniel sent 24 roses to her room that night! As previously he did in Los Angeles hotel. Daniel's persistent love and affection which won her over eventually.
Sunny Leone Marriage to Daniel
The two pursued a relationship for three years, and finally got married in 2011. What kind of a wedding do you think this hot couple had?
Well, to everyone's surprise, Sunny and Daniel had a traditional Sikh wedding at a Gurudwara in the morning as Sunny is Sikh, then a Jewish traditional ceremony in the evening as Daniel is a Jew.
Married Life of Sunny Leone & Daniel
Marriages and relationships have always been quite fragile in Bollywood. Nowadays we hear stories that involve the ugly separation of Bollywood's Couples.
Even after eight years of a beautiful marriage, their love is fresh and squishy.
Sunny gives credit for her name and fame to Daniel was her imminent support and motivation.
Life partners turned business partners as they own a production company since 2009. The movies produced though get final approval of script by Daniel.
Sunny mentioned in one of her interviews that no-other than Daniel would desire to be on a depressed-self girl's side.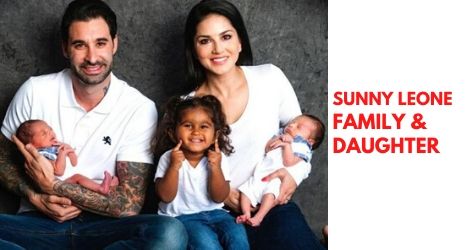 This couple cook together works together and takes zillion holidays together. They both acknowledge this fact that they belong to the entertainment industry, and they are very comfortable with it.
They respect each other's choices and career commitments and trust each other completely.
The couple adopted a two-year-old girl, whom they named Nisha Kaur Weber from a village in Latur, Maharashtra.
Conclusion
Thus, the lovely couple Daniel-Sunny are blessed with a girl in their home which is so filled with love.
Isn't it love takes it all what you think ?