You have seen him fight. You have seen him sing and dance. Act even! You have addressed his name, fame, success, and glory in the undying world of WWE. Yes, I'm talking about the one and only John Cena. What is not highlighted is this tough guy's soft heart Love and the women behind who rules his heart, a fellow American Wrestler Nikki Bella. Here is Nikki Bella & John Cena Love Story.
John Cena and Nikki Bella are the power couple of the WWE. Cena has been known in the WWE since 2002 when he made his debut. Since 2007 Nikki Bella started wrestling for Florida Championship Wrestling, which later turned into NXT.
These two happen be dating a true WWE love story and they also are biggest names currently in wrestling today. The story of how they first got together is even better.
Must-Read Love Story
Meeting of Nikki Bella and John Cena 
It was full of timeless ingredients of life "action and romance". Nothing sort of love at first sight. As soon as they saw each other without thinking started to show their world famous 'throwing techniques'.Nikki Bella and John Cena saw each other for the first time in Wrestlemania.
To date the only girl who threw John Cena to his feet 'A dream which many male wrestlers can't even think of '. Thrown by the girl, John started to fall for the same.
Backstage, he congratulated the then budding wrestler for her incredible performance.
Love started outside ring
When they met, they were both pieces of training at FCW. Later they started meeting several places including the gym and training sessions with intervals for a break which very soon became the time to interact.
John used to drop Nikki to her home and everyday use to wait two hours extra just to grab the opportunity for dropping her at home and spent some more time with her. Sweet!
Nikki Bella & John Cena romantic meeting
According to John, all it took was a simple question. "I was brave enough to be like, 'Hey, would you like to go to dinner with me tonight?' and she said, 'Yes.' I was overjoyed."
While Nikki was also thrilled, " because they had been "friends for so many years." "I was kind of like, 'What?! With me?!' . . . My face was like on fire.
John also confessed that "the day she said 'yes' when I asked her out on a date" was the moment he knew everything between them was about to change, and clearly it did.
Credit: WWE
Pretty soon they started dating in 2012. Almost meeting every day for outings and coffee. This way the then called 'good friends' increased the business of cafes to a wider extent!
Accident brought Nikki-John Cena close
When Nikki had her neck injury during her fight she got thrown so bad out of the ring, that she lost consciousness. Once her eyes opened she found herself in a blue gown surrounded by all the life equipment around and John Cena by her side.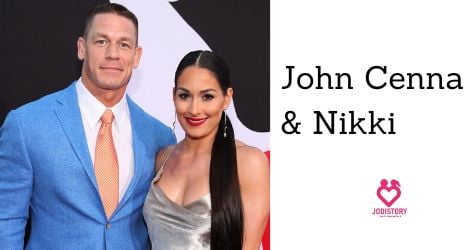 Later she got to know about John was the one who took her to the hospital by holding her in his personal car. He didn't move from the hospital then. To the extent, Nikki recalls her face was getting wetter moment by moment, probably due to the tears of John Cena felling on her face.
From one ring to another
While the proposal itself was super sweet when Cena proposed to her after their victory over The Miz and Maryse in an intergender tag team match at WrestleMania 33.
John Cena got down on one knee and proposed to one half of the Bella Twins, Nikki, with a 'diamond ring' inside this 'ring' in front of thousands of fans.
He expressed the mutual feeling of liking, infatuation, love to  Nikki. Nikki overwhelmingly accepted the proposal on April 2, 2017.
Story changed fear didn't
Before getting down on one knee and asking Nikki Bella to marry him in the middle of the wrestling ring.
The WWE star was married to his high school sweetheart Elizabeth Huberdeau. Unfortunately, their marriage did not last long and they called it quits just three years after tying the knot.
John Cena refused to marry Nikki Bella
There is one small problem with the two who seems like the perfect WWE power couple. John Cena refuses to marry Nikki Bella. He made his reasoning behind, he said, "Would I love to marry you? Absolutely. What I'm afraid of, … If we were to get married tomorrow, and then Nikki come to the conclusion that she wants children, you know where I stand. In no way ready for it."
Marriage without marriage of Nikki Bella and John Cena 
What's the life behind the scenes of being a WWE Superstar is really like? Perfect!. The two in a live-in relationship, live in John Cena's giant house in Florida, which can be seen on Total Bellas in all its enormity. They, talk cute, fight, gossip, love plus you get to see John Cena get handsy with Nikki.
She said "busy…. now I'm just happy being a fiancee and I think it's because I waited so long to get engaged."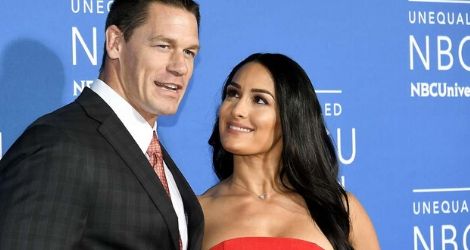 Must-Read Love Story
Conclusion
If John Cena and Nikki Bella have given several adorable displays of their crazy-hot chemistry throughout their five-year relationship.
While walking a red carpet or celebrating one of their over-the-top romantic dates. It's clear to see that John and Nikki's life together isn't your average romance story. I hope you like Nikki Bella & John Cena Love Story.