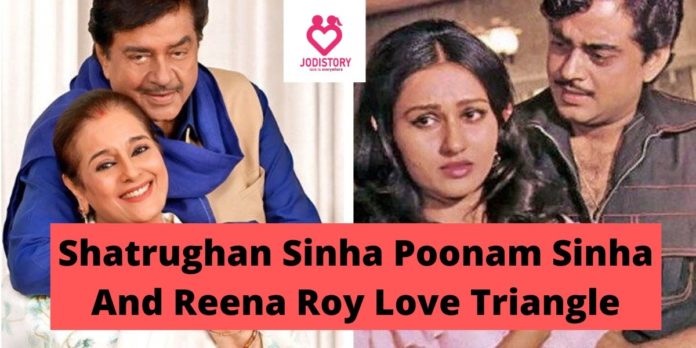 Bollywood industry is fully filled with so many love stories. And when it comes to Shatrughan Sinha its a bit more interesting. Who doesn't know Shatrughan Sinha? The man famous with his popular dialogue "Khamosh" has a bewitching love story. He is known for his handsome looks and wonderful acting talent. So are you excited to all about Shatrughan Sinha's love story? If yes then you are at the right place. Today we are here to discuss Shatrughan Sinha Poonam Sinha And Reena Roy Love Triangle. How Shatrughan manages his love life with a busy schedule.
In fact, in the 1980s, it was very popular that Shatrughan Sinha was involved with Reena. Though today he is happily married to the adorable Miss India Poonam Sinha. It was just a case Pati, Patni Aur Woh? Join us to know all in detail. And make your time memorable. Scroll down.
Shatrughan Sinha First Love with Poonam Sinha
Sinha's affair with Poonam was nothing less than a Bollywood film script. Just like a Bollywood movie, Shatrughan Sinha fell for Poonam Chandiramani the very first time. He saw her traveling on the same train and in the same coach. For some lame reason, she had started crying and roaming after the train had just started and our handsome boy Shatrughan came close to her. And Shatrughan then wrote down, "Itni Sundar ladki ko Rona Shobha nahi deta," on a magazine and gave it to her.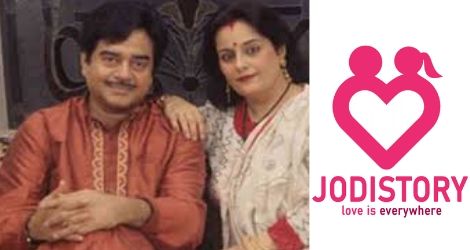 But, due to anxiety and is not impressed by his gesture, she threw away the magazine given by Shatrughan. Fortunately, they both soon became friends. After some time their long term friendship turns into something meaningful. After being awarded 'Miss Young India', Poonam and Shatrughan Sinha both decided to get into movies. As the chemistry between the pair blossomed, Poonam's dad got the information of there growing togetherness. He then began accompanying her everywhere.

Shatrughan Sinha Affair with Reena Roy
Poonam Chandiramani and Shatrughan's love story took a serious turning point when Shatrughan featuring with an 18-year-old Reena in his successful film, Kalicharan. Despite being in a long relationship with Poonam, Sinha falls in love with Reena Roy.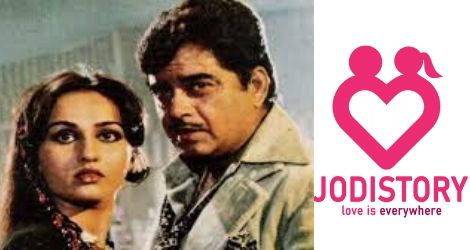 must read Love story of –
Well, both tried to hide their affairs but it was very difficult. And when Poonam Sinha, too, came to know all about their off-screen affection she showed stoic silence over it.
Quite exactly just like in the case with Poonam, Reena's mother did not agree on Shatrughan. And at last, Shatrughan made his final choice of a partner, and it was none other than his very first love Poonam.
Shatrughan Sinha Marriage with Poonam
After about five years of being in love with Poonam and Reena. Sinha finally decided to marry Poonam. Though the pair got married in a grand and lavish ceremony on the 9 July 1980.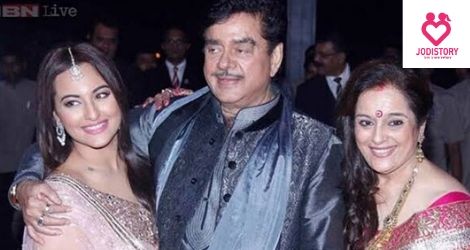 Shatrughan and Poonam invited many close friends and family members. And intimate affair between Reena and Sinha was over almost.

Happily married life
Shatrughan never runs away on the talks of his affair with Reena Roy. He even shared that he is thankful to Reena for being a constant support and love. In spite of what her Sinha did, Poonam never left him and support him even more strongly.
must read Love story of –
She believed that one day or another, Sinha would definitely come back to her, which eventually happened. Between all this Poonam and Shatrughan together have three children- Sonakshi, Luv and Kush Sinha.
Conclusion
Doesn't Shatrughan Sinha Poonam Sinha And Reena Roy Love Triangle seem like a Bollywood film script? Their bond proves that true love exists in this materialistic world. What do you think of Shatrughan Sinha Poonam Sinha And Reena Roy Love Triangle? Do not forget to comment in the section below.