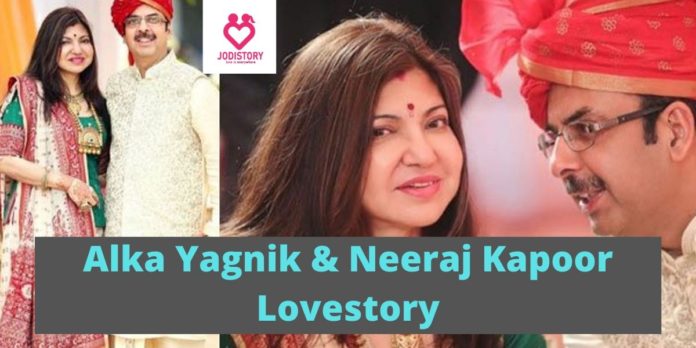 Do you love music? Do you ever heard the songs of Alka Yagnik? If yes then, you must be a fan of her. Alka is one of the finest singers of Bollywood. Raj Kapoor heard the 10-year old Alka sing he was left so overwhelmed that he directed her to the famous music director pair Laxmikant-Pyarelal. The music composers were astonished by Alka's talent. And they made her a superstar. Between all this, Alka had a well loving and cute love story. Yes, today we are here to talk about Alka Yagnik & Neeraj Kapoor Lovestory.are you excited to know all about their love life? so don't go anywhere we are here to make your time memorable.
In her personal life, Alka has been on a long-distance wedding for more than 25 years. Alka had a wedding with the Neeraj Kapoor in the year 1989 but the couple rarely stays together due to their profession. It is an unconventional marriage, and was expected to crumble within years but interestingly survived more than two decades. So what has been the couple's secret formula for success? Read each and everything about Alka Yagnik's marriage. How she manages it all
How they met?
In the year 1986, Yagnik and her mother had visited New Delhi by train, Neeraj Kapoor was the nephew of her mother's friend. He received them at the railway station early morning. And when they both saw each other for the first and gave some cute loveable expression.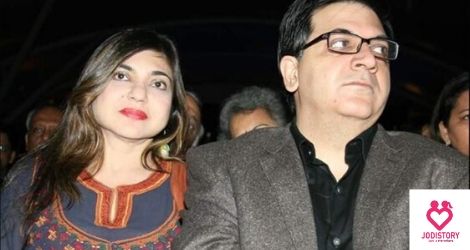 Neeraj and Alka were in constant touch. Their cute friendship expands and grew for about six months. And then both felt to take another step in their love chemistry.
must read love story-
When Alka saw Neeraj for the very first time, this is what she said:
"He came in his pajama and my very first impression was what kind of guy would do this! Later Neeraj told me that his impression of me was a very beautiful woman alighting perfectly dressed from a train journey despite the early hours."
Alka Yagnik & Neeraj Kapoor Marriage and Romance
After about two years of friendship and ample romance. Both decided to be together officially for a long-term commitment. In 1988 Alka's career was at a peak with the song Ek Doh Teen, which became a super hit. The same year the couple made the decision to marry on behalf of their families. But their family were concerned about their different careers. And also the physical distance between them.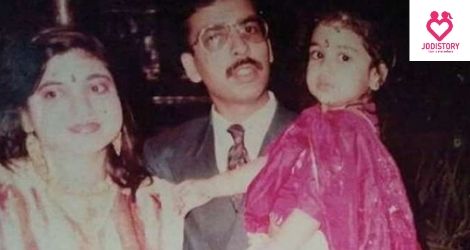 They passionate about each other and hence, their families agreed towards their wedding. And finally, in February 1989 they married. While Neeraj lived in Shillong, Alka used to stay in Bombay. In that same year, they both gave birth to their daughter Sayesha who usually stayed with Alka.
On this Alka Yagnik also mentioned as:
"He even tried to launch his business in Mumbai. But he is this normal small-town guy and he got cheated of huge money. So I told him that he must go back to Shillong and not get his business affected there ."
Twist and Turns in their Long Distance marriage
Due to some issues, the duo was living apart and never saw each other for 4-5 years. But later, they realized that they can't live without each other. Alka on this-
"The basic and true bond was always there,".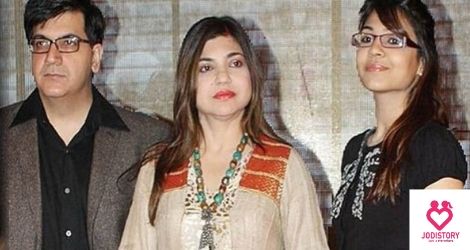 Must Read Articles
Alka also expressed her feelings about true love and long-distance marriage and said:
"I will not lie and say that I have never got attracted to folk. But I didn't get carried away. My values are very strong. I also believe dignity lies in one's hands. I don't believe in frivolous behavior."
Conclusion
Alka Yagnik & Neeraj Kapoor Lovestory are together for decades. After so many difficulties and sacrifice, their wedding is a perfect example of the fact that weddings can survive with the partners are ready to work for it. I hope you liked the Alka Yagnik & Neeraj Kapoor Lovestory .Comments down your views.