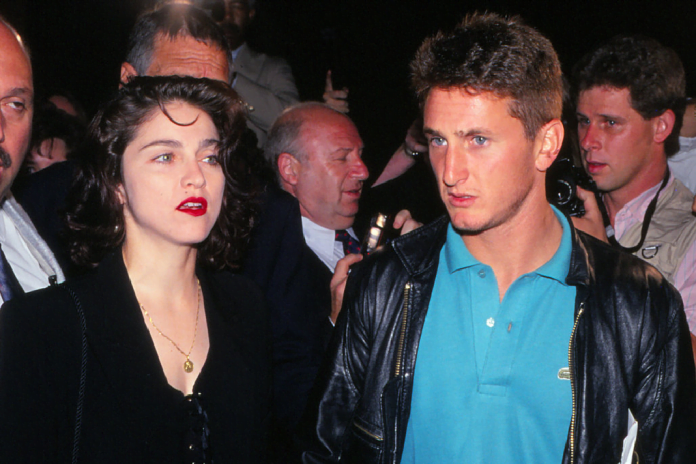 The popular American singer-songwriter, Madonna is the complete women. Pushing through the boundaries with her style. Taking and bringing in the different cultured songs. She is known as the Queen of pop and has a huge fan base.
THE STRUGGLE AND THE PREGNANCY OF MADONNA
From childhood, Madonna had gone through a lot of struggles. Beginning with the death of her mother due to breast cancer and till the trouble in starting up a career. Many names have been involved as being her boyfriend, date and more right from the beginning.
Share Your Love Story
Also Read: ANGELINA JOLIE LOVE STORY: THE HOLLYWOOD LOVE STORIES
Carlos Leon was one of those names. Leon was her trainer but moreover, her lover. After two years of relationship, Madonna gave birth to her first baby. But even this couldn't keep the two connected to each other. They ended up their relationship.
THE FIRST MARRIAGE MADONNA AND SEAN PENN
It was during the filming of a video, Madonna and actor Sean Penn started dating each other in the year 1985. It was a seven months relationship. Madonna and Sean Penn married on Madonna's birthday in 1985. But the news that surfaced about their divorce shocked everyone.
Also Read: LOVE STORY OF KIM KARDASHIAN AND KANYE WEST: THE JOURNEY FROM FRIENDSHIP TO MARRIAGE
After almost 4 years of marriage, Madonna filed a divorce from Penn in 1989. The reason, for which the divorce took place, was mentioned as "irreconcilable differences". But the love for each other still remains the same. Sean mentioned during one of his interviews that he still loves his first wife (Madonna) very much.
GUY RITCHIE AND MADONNA
Madonna met director Guy Ritchie in the year 1998. Madonna gave birth to their son, Rocco in August 2000. The couple married in December 2000.
Also Read: ELLEN PAGE AND EMMA PORTNER'S LOVE STORY: LOVE BEYOND GENDER
The couple is the parents of an adopted kid as well, who is named David. The eight-year-long marriage ended in 2008. She filed a divorce due to irreconcilable differences.
MADONNA THE MOTHERHOOD
She is the mother of six children. Out of the six children, two are her biological children and adopted four other kids.