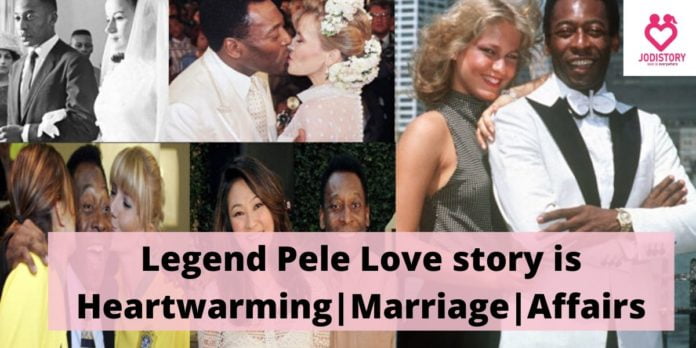 Do you ever watch football? if Yes, then you are at the perfect place. Today we are here to discuss full-on successful footballers Pele. He had a wonderful love story. His love story is a perfect example of true love which is not described in words. Legend Pelé is widely known as the greatest footballer. He had a record of 767 goals in about 831 matches. Pelé is among the players who have won three World Cups. Along with football he also finds true love with Marcia Cibele Aoki. Are you excited to know about his love story? Scroll Down.
Pelé's had three marriages ample affairs, and many children. Pelé's current wife is Aoki. Join us to know about the Legend Pele Love story.
Pele First Love Anizia Machado
In the year 1964, Pele had a romantic affair with housemaid Anizia Machado. Well, he did not accept it for decades. This relationship gave birth to a baby girl, Sandra Regina Machado. Though she fought for years in court to accept that she is her daughter.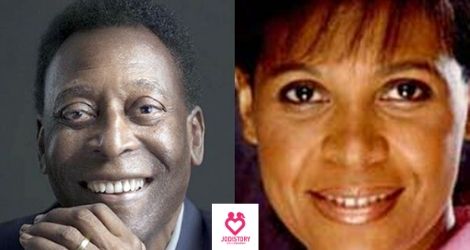 Pelé denied submitting DNA to the court, but after half a decade he finally complied it in 1993.
Must-Read Love Story
In the year 1998, Sandra her daughter wrote the book "The Daughter the King Did Not Want." that depicted her ample effort in proving Pelé was her father
Pele Second Love Rosemeri dos Reis Cholbi
Pelé married his very first wife Rosemary in the year 1966. He was married to her for about 16 years. The pair divorced in 1982. The couple has three children together. Their very first daughter, Kelly Cristina was born in 1967. They then had a second child and only son together Edson who was born in 1970. The couple third child is Jennifer, who was born years later in 1978.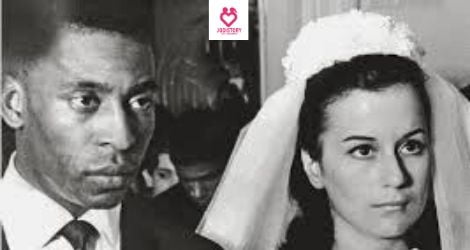 Pelé moved from Brazil to New York in 1975 and Rosemeri and Pele was then quickly separated. Kelly, Edson, and Jennifer report that after the move their father Pele was barely in their lives.
Pele third Love Lenita Kurtz
Lenita Kurtz was Pele's first known extramarital affair. Lenita was a Brazilian journalist. They both met while on the sidelines of games. The pair had a daughter in 1968 named Flávia.
Pele Fourth Love Xuxa Meneghel
Pelé's second famous extramarital affair was with Xuxa. She is a Brazilian Tv personality. They both stayed together until after Rosemeri and Pele divorced. But then split things off in 1968. The pair did not have any children together.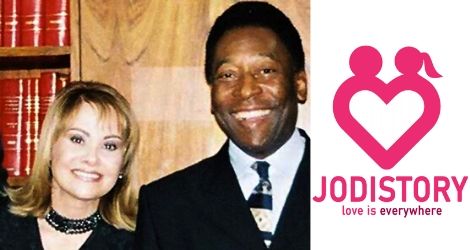 Pele Fifth Love Assíria Nascimento: Second Wife
Assíria Nascimento is a popular psychologist and gospel singer. She was Pelé's second wife after Rosemeri. Pele and Assíria were then together from 1994 until 2008.
Both have two children together, twins Celeste and Joshua.
Pele Sixth Love Marcia Cibele Aoki: Third Wife
When Pele was in New York Cosmos, he made his presence in many parties. At one of the parties, Pele met Marcia Cibele Aoki. She is a Japanese-Brazilian importer of medical things.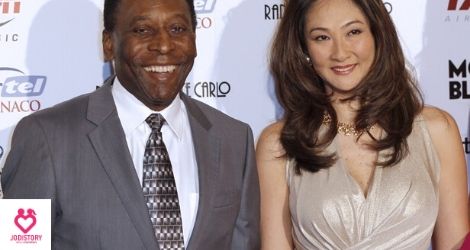 In the year 2008, Both ran into each other in an elevator and found that they lived on the same buliding. The couple remembered each other instantly and fell in love.
Must-Read Love Story
Pelé and Aoki began dating in the year 2010. They were married in 2016.Although the 25-year-age difference between both has been criticized.
Conclusion
Pele love story is full of adventure and is a perfect example of love, romance, and togetherness. Hope you all liked Legend Pele Love story. Comment down your views.