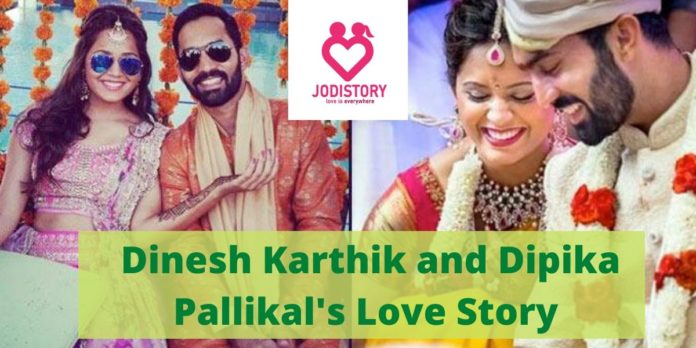 Who doesn't like cricket? If you are a cricket lover then you are right place. Cricketers' love story is as awesome as they are. Today we are here to discuss Indian wicket-keeper Dinesh Karthik, generally known as Dinesh Karthik. He is Born in a typical Telugu family in Chennai. Dinesh has been famous for an exceptional and splendid cricket career achieving many records. But However, you will be astonished by listening about Dinesh Karthik and cute love story with Squash Queen Dipika Pallikal. Are you eager to know all about Dinesh Karthik and Dipika Pallikal's Love Story? So don't go anywhere we are here to make your time memorable. Join us to know all about them How they met? Where they married?
For our keen readers, who strongly believe in true love, here is the most thrilling love story that would leave you awestruck. Both met in 2008, Dinesh and Dipika love story is not less than a fairy tale. Scroll down for more.
How Dinesh and Dipika met?
Dinesh's love story with Dipika started with hatred and it was not love at first sight. Because Dipika just hated cricketers and think that the kind of fame and hype that cricketers get dwarfs other sportspersons. While Karthik asked Dipika for dinner dates, she mostly neglects it, sighting other reasons.
Must-Read love Story
The main starts while taking fitness sessions under the Basu Shankar, the same coach. It was the time when Dipika and Dinesh official meet. Both the players started making memories with each other. Stating about how Dipika fell in love with Dinesh Karthik, she said in an interview-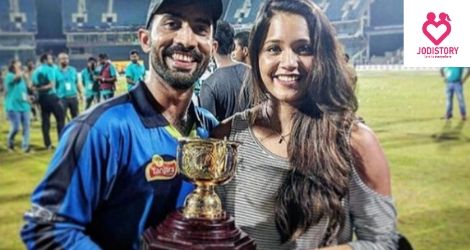 "It was in February in the year 2013. and I had won a tournament in Canada while Dinesh karthik was playing domestic cricket in India. I went to Leeds to train for about week and I found Dinesh there, coming all the way to see me. I fell for him then."
How Dinesh Karthik Proposed Dipika and their Engagement
Dinesh proposed Dipika in London, soon after team India won the champions trophy. The two made their relationship official with an engagement ceremony in Chennai on November 15, 2013. However, due to busy schedules, their marriage, which was supposed to be held in 2014, was pushed to 2015.
Dinesh Karthik proposed Dipika in London, just after the Indian cricket team won the champions trophy. Both made their relationship public on 15 Nov 2013. And had an engagement ceremony in Chennai.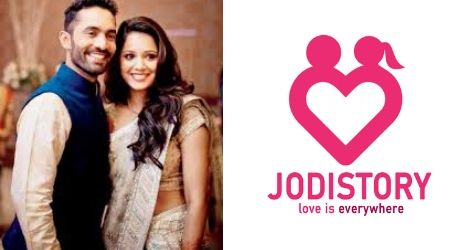 The invitation was made for family members and close friends. After this, couple Dipika and Dinesh gave out ample interviews confirming their cute relationship. And in one of the interviews, Dipika, Squash Queen mentioned:
"I agree things have moved really fast, but it has just happened for our good. Both of us have busy careers ahead and we wanted to formalize our relationship with the engagement."
Dinesh and Dipika Grand Wedding
Both Dipika and Dinesh had very busy schedules, and hence their marriage, which was to be held in 2014, was then pushed to 2015. The pair had some beautiful words to say on this:
"It always helps much when you understand each other's needs as a player but we generally do not talk at length about our game. We are close to our families and love spending time with them. We both are not really party people and like to hang more with close friends. "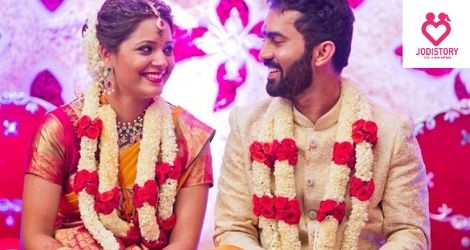 After a large wait for two years, the pair took marriage vows in Chennai on 18 August 2015, at a grand Christian wedding. As Dipika is a Christian and Dinesh belongs to a pure Hindu family. That's why, the pair took wedding vows on August 18, 2015, in a grand Christian marriage at Chennai. Two days later, on 20 August 2015, Dipika and Dinesh have a wedding as per Hindu Telugu traditions.
Their Happily Married Life
Dipika and Dinesh have been so busy with their profession that Dipika was not even in India on her first wedding anniversary in August 2016 .
Must-Read love Story
As Dipika was in Australia. She was representing team India at World International Doubles Squash Championships. The Sports couple has been meeting much success in their sports.
Conclusion
Though the pair have kept their courtship a low-profile affair. Both decided to have a bigger than life wedding celebration. We wish them a lifetime of love, togetherness, and success the field. We hope you liked Dinesh Karthik and Dipika Pallikal's Love Story. Please share your loved views by commenting on this post.