Can you fathom what a love story be like when opposites attract? Will it lead to a disaster or turn into a romantic fantasy? The popular Malayali actor has risked and challenged fate at every turn. Not only in his professional life but in personal life too. However, the man has emerged victorious every time. And the pillar of strength for such daring actions is his wife, Rinna Joy. No wonder, Nivin Pauly-Rinna Joy Love Story is an eventful tale.
Must Read the following:
Nivin Pauly-Rinna Joy are friends
The couple met for the first time in college. Both of them were pursuing engineering from FISAT.
Since they were classmates, they became friends soon. Nivin and Rinna were friends for the first entire year of college. But later, things took a serious turn.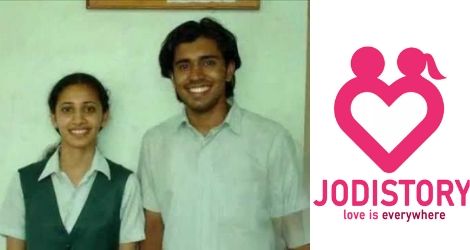 Nivin Pauly-Rinna Joy Love Story began in college
After the first year of friendship, they realized it could be something more. Gradually, they fell in love and started dating each other.
A backbencher, Nivin fell for a class topper, Rinna. Till date, he wonders what prompted Rinna to fall for him. However, he thinks that things work out well when the two people live in extremes. And, thereon began Nivin Pauly-Rinna Joy Love Story proving people that yes, opposites do attract!
Nivin Pauly-Rinna Joy's marriage
The couple took their relationship quite seriously. By that time, both of them were well settled. Nivin worked in Infosys and led a stable life. And the timing to take their relationship to the next level couldn't be more perfect than this. Hence, they decided to seal it off with the promise of eternity.
On 28 August 2010, the couple exchanged the sacred vows. The ceremony took place in a conventional Christian style at St. Dominic Church. The wedding saw the presence of close friends and family.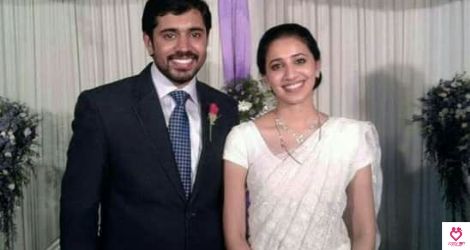 Nivin Pauly-Rinna Joy Love Story test waters
A couple of years later, Nivin decided to quit his job and try his luck in the film industry. Obviously leaving a stable job with a steady income and well-established life had to be a Herculean task.
Surprisingly, his wife did not baulk at his proposal. She stood by him when no one else would support him. His wife diligent support and understanding proved to be a pillar of strength for him.
Eventually, his risky ventures aligned with determination and exemplary acting skills paid off. He earned his breakthrough with Thattathin Marayathu in 2012. Since then everything worked out to be perfect.
Nivin Pauly-Rinna Joy's children
The couple welcomed their first child in 2012. The baby boy was named Daveed Pauly. Four years later, their family deemed complete with the arrival of their daughter. On May 25, 2016, Rose Treesa joined the team.
The couple is proud parents to their two cute bundle of joys.
Must Read the following:
Conclusion
Nivin Pauly-Rinna Joy Love Story is an ideal eventful romantic tale. With so many hiccups and hurdles, they still pulled it off like a pro. Choosing acting over well-established career is a gamble that proved lucky for the duo. Kudos to Rinna Joy who stood by her husband in difficult times. Despite their star-struck status, the duo lives a lovestruck normal life.