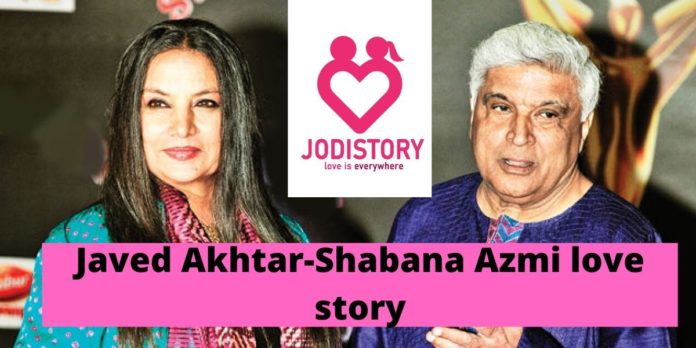 Who doesn't Javed Akhtar? Javed Akhtar is an Indian lyricist, poet, and screenwriter. He was born in the Gwalior area. Javed has also achieved Padma Shri, Padma Bhushan, and many other awards. In the early part of his career, Aktar was a screenplay writer, creating movies like Zanjeer, and Sholay. Between all this, he also had a great Love story. Are you excited to know about his love story? So don't go anywhere join us to make your time memorable. Know all about the Shabana Azmi and Javed Akhtar love story. Where did they meet? When Javed and Azmi fell in love. It's been 35 years since Shabana and Javed Akhtar married in 1984. Scroll down.
Javed Akhtar First Wife Honey Irani?
During the shooting of film Seeta Aur Geeta where Akhtar was working as a screenwriter met her first wife. Her name was Honey Irani. She was working as a supporting actress in the movie. Soon she fell in love with Javed.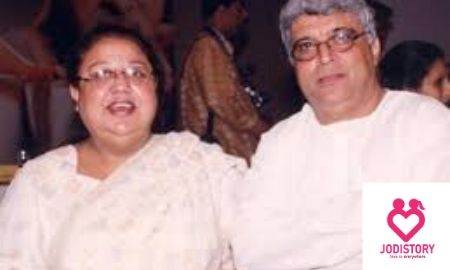 The pair started meeting every day. And chatting for hours and realized that they were in love with each other.
must read Love story of –
However, like his dialogues in the movie, Javed proposed to Irani in the most different way. During a card game that Javed Saab was losing, Irani told that she'd pick a card for him. To which Javed said:
"IF IT'S A GOOD ONE, I'LL MARRY YOU."
How Honey Irani and Javed Married-
Even though Irani was just 17, producers were thinking Honey to launch her as the next big star. But, the only thing Irani wanted was to get married to Javed.
But the problem was that Javed was Homeless. He had no money, used to play cards and drink. As Javed couldn't manage the courage, Salim Khan helped him. He took his proposal for a wedding to Honey Irani's mother. He said:
This man wants to marry your daughter but he has no house, plays cards and drinks." After a bit, Irani's mother agreed and the duo got married in a close ceremony.
Meanwhile, the pair had two children – Zoya and Farhan Akhtar.
How Javed Met Shabana Azmi for the first time
Javed Saab met Shabana at his Kaifi Azmi's. Javed was there to take the help of the great poet to become a better his Urdu poet.
And through some house visits, writing, and varied discussions, he found himself falling towards Shabana. Though however, she deliberately ignored Javed at that time.Because he was a married man. He was married to the actress Honey Irani and was a father to two children Zoya and Farhan Akhtar.
But between all the gossip there was an adulterous affair. Shabana Azmi went from a set of affairs with Benjamin to Shekhar and had just started getting marked for her work in the Hindi cinema industry with Ankur and Masoom.
Javed, on the other side, had gained success with his writing partner Salim Khan, for films like Zanjeer and Sholey.
Javed Akhtar Second Wife Shabana Azmi
While Honey was busy in housework. Javed had secretly found true love, Shabana Azmi. From talking about her films to sharing everything, chemistry began between Shabana and Javed. Shabana Azmi's family was against the relationship only because Akhtar was married. Remembering the moment Shabana says:
"When I said my father, I asked him, "Is Javed wrong for me?" And his father replied said, "He is not wrong, but the situations are wrong." When I asked him, "What if I try to change the circumstances?" he said, "Then it will be fine.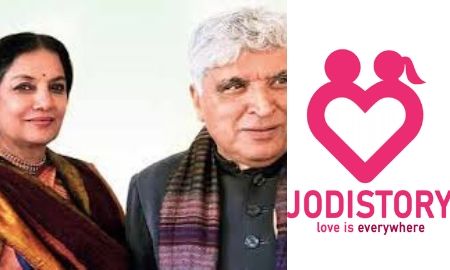 Javed Divorce with Honey
As the news got out to her ex-wife Honey, the pair started having regular fights at home. When Irani realized that Javed might never be the man she had once loved, she asked Javed to her for Shabana Ji, which he did. And they Divorce.
Shabana Azmi and Javed Akhtar Marriage
Shabana Azmi and Akhtar tied the knot at a Muslim marriage soon after he got the divorce from Honey. Remembering how Javed Saab loved her, she had once revealed that while they both were going to someplace she saw a flower shop.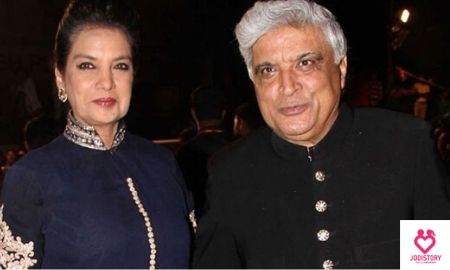 And Javed knows that she loved the look and smell of those flowers. So Javed bought all these flowers from that shop and gave it to Azmi.
Though Shabana could not conceive. Farhan and Zoya Akhtar share an impeccable bond with both Shabana and Javed along with their mother Honey Irani.
Conclusion-
Well, Javed left his first wife Honey. But no one can deny that he was a romantic by heart. He also had a great equation between Shabana, Honey, and children. His Love story is full of adventure and romance. I hope you liked Javed Akhtar Shabana Azmi's love story let us know in the comments section below as to what to do you feel about this story.