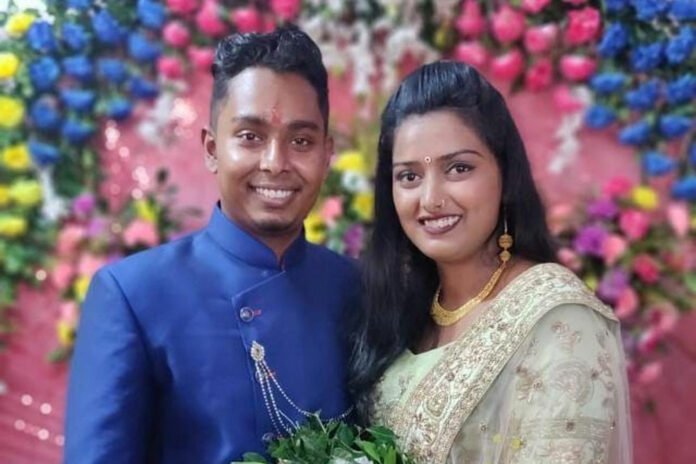 Two sportspeople from the same sports. Deepika Kumari And Atanu Das Love Story is based on that. Let's read their love story in this blog.
Deepika Kumari is an archery competitor from India. She is the world's number 1 Indian Archer. She earned a gold medal in the women's individual recurve event at the 2010 Commonwealth Games. In the same competition, she, Dola Banerjee, and Bombayala Devi won gold in the women's team recurve event.
Atanu Das is also an archer from India. He competes in the Recurve Men's Individual and Team competitions for India. In 2008, he made his international debut. He is currently ranked 9th in the world.
Atanu earned a bronze medal in the 2013 World Cup Mixed Team event in Colombia, alongside Deepika Kumari. Atanu works together with the Bharat Petroleum Sports Promotion Board, Kolkata.
In the Ranchi World Cup Archery mixed team event, Deepika Kumari and her husband Atanu Das won gold. They gave each other the amazing present of winning the gold medal on June 30, just before their first wedding anniversary. Deepika Kumari And Atanu Das Love Story is also extremely intriguing. On June 30th of last year, what began as a squabble ended in marriage.
In 2008, Deepika and Atanu met for the first time at Archery Academy.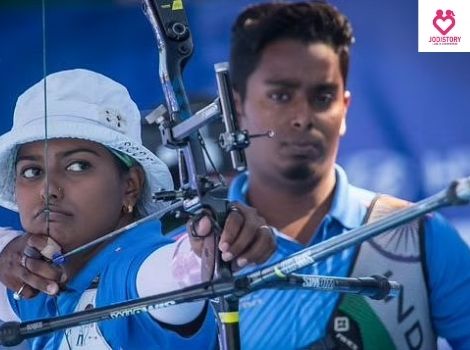 At the Tata Archery Academy in 2008, Deepika and Atanu initially met. Both of them resided in the academy for the first seven years. But their conversation was so intense in the beginning that there was no interaction between them for many years. No one could have predicted that their quarrel would lead them to the altar in such a setting.
Must Read-
Deepika Kumari And Atanu Das Love Story Started with Friendship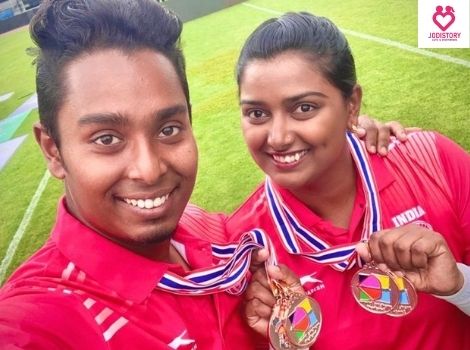 Dipika and Atanu traveled together to all events while at Tata Archery Academy, but they never tried to settle the situation. Meanwhile, the two reconciled during the 2016 World Cup. Deepika and Atanu won the final of the 2016 World Cup but were defeated by Korea. After that, they gradually reestablished their friendship.
On June 30, 2020, Deepika and Atanu tied the knot.
Deepika Kumari and Atanu Das decided to marry and their engagement was in the year 2018. Three years before their wedding, they had begun dating. During the Corona period, both of them married on June 30 of last year.
Before marriage, both parties' castes got in the way. Because they were from different castes, there were other barriers to their marriage. Although Atanu Das's family had no objections, Deepika's family members were first hesitant to accept it. Deepika was eventually able to convince her family members.
Deepika and Atanu both won the gold medal in the mixed doubles event of the World Cup Archery event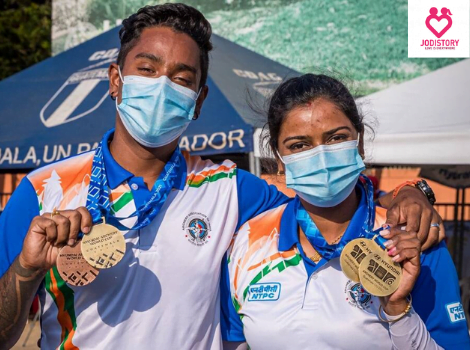 Atanu Das remarked that he and his wife believe that God made them for each other after winning gold in the World Cup Archery mixed pairs event. They are yet to break records together. They are husband and wife, but on the field, they compete as competitors, not as a pair. Deepika, on the other hand, focuses on capturing a medal for India at the Tokyo Olympics.
The Olympic Dream of Atanu and Deepika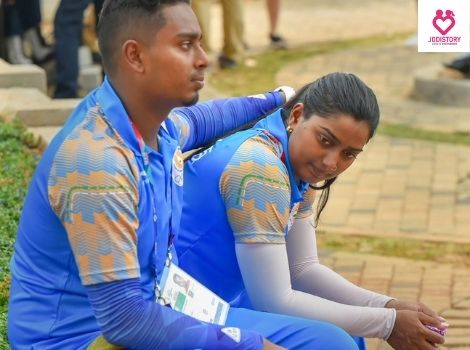 Atanu and Deepika have been engaged since 2018, and their initial plans were to marry after the Tokyo Olympics, but the coronavirus outbreak forced them to move their wedding forward.
But as time passes things got settled. And finally, they got married on 30th June 2020.
Read Also:
Atanu and Deepika are the first archery couple to compete in Tokyo Olympics.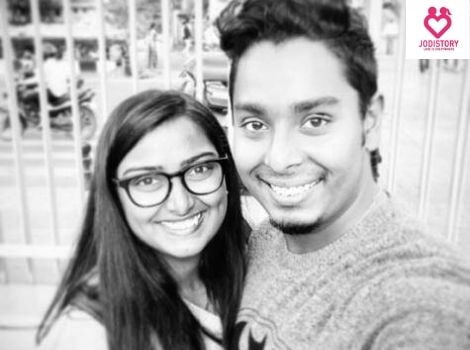 Deepika Kumari and Atanu Das, two seasoned archers, were India's first pair to compete in the Tokyo Olympics. Not only that, they were the first Archery couple to compete in the same Olympics event. But things were out of control due to the COVID-19 pandemic. That's why Tokyo Olympics got postponed.
India's archery couple will be hoping for additional reasons to rejoice in Tokyo Olympics whenever happen. And they attempt to win the first medal in the event at the Games. Love and support to them. Let us know in the comment, on the love story of an archery couple.