After so many ups and downs in Jwala Gutta and Vishnu Vishal love story in this ongoing pandemic, they have given a new meaning to their relationship. How did they manage to get out of all those? Read this article
Tamil Actor Vishnu Vishal has done many good films in his career. Films like Silukkuvarupatti Singam, Velainu Vandhutta Vellaikaaran, and Ratsasan, Jeeva tell us that the actor chooses the films wisely. Firstly, The actor had been in news due to his interview on divorce but he is also in news due to his latest images with the badminton player Jwala Gutta.
On the other hand, Jwala Gutta is an Indian professional badminton player who was born on September 7, 1983, to a Chinese mother and a Telugu father. She began representing India at international events in both mixed and women's doubles in the late 1990s. She has 316 match wins in both disciplines, the most of any Indian, and was ranked No. 6 in the world at one point.
Jwala Gutta and Vishnu Vishal are quite active on Instagram.
Vishnu's and Jwala's first marriages

Vishnu Vishal's first wife was Rajini Natraj. The couple has a baby together named Aryan. They took vows in 2010 and divorced each other in 2018. Since then Vishnu has been in a relationship with Jwala for two years.
The badminton player, Jwala Gutta on the other hand was in a marriage with Chetan Anand for 6 years. They took vows in 2005 and separated in 2011.
Also Read –
Vishnu's First Marriage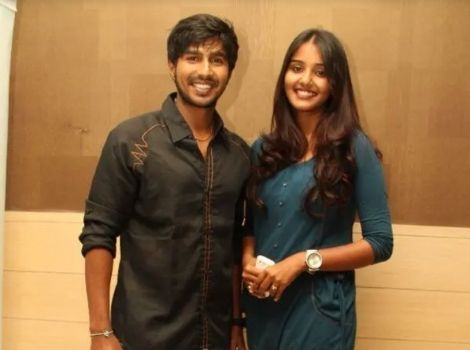 Vishnu Vishal, a Tamil actor, said on November 13, 2018, that he and his wife Rajini had been apart for nearly a year before getting officially divorced. He also stated that he will remain friends with her and respect her decisions.
Jwala's First Marriage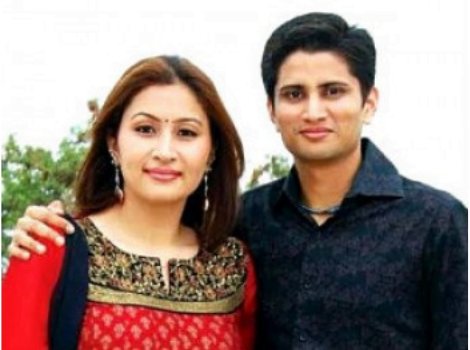 Chetan and Jwala were married for six years, and Jwala recalls how vital it was for them to be respectful of one other's personal development during that period.
"In a relationship, I'm the giver," she was reported as saying. I'm not a demanding person whether it comes to time or material possessions. When you don't respect me, the differences develop. You must develop as a partnership without jeopardizing your relationship.

How did Jwala Gutta and Vishnu Vishal love story begin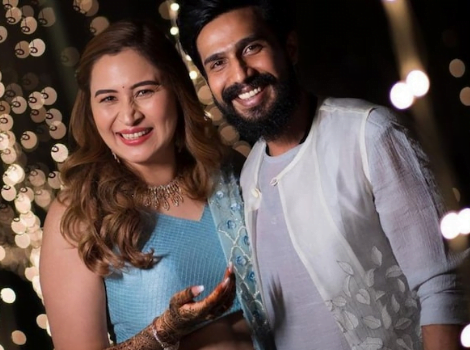 Jwala Gutta and Vishnu Vishal love story started in a very romantic way. On the Midnight of Jwala Gutta's birthday, (September 9) Vishnu Vishal proposed to her and the badminton player said yes. Actor Vishnu Vishal soon announced on Instagram his engagement to the 2010 Commonwealth gold medalist with a picture of a ring and the love of his life. He wrote on Twitter,
"Happy birthday @jwalagutta1 New start to LIFE.. Let's be positive and work towards a better future for us, Aryan, our families, friends and people around…Need all your love n blessings guys..#newbeginnings…..thank you @jainbasanth for arranging a ring in d middle of d night #EngagementRingJugaad."
"It was quite sudden and thankfully she said yes," the actor claims about his gesture. When asked about the same, the badminton player responded, "We have been extremely serious for each other for a long time and the engagement is just overdue, it was just a very special surprise on my birthday that I didn't expect."

Jwala posted a picture of her and Vishnu together on a new year.
She wrote on her Instagram by sharing a picture of her and Vishnu, "to new beginnings…… HAPPY NEW YEAR." She then said that she is serious about the actor Vishnu And made their relationship official.
Vishnu and Jwala's long-distance relationship
Jwala Gutta and Vishnu Vishal love story was long distant. As Jwala lives in Hyderabad and Vishnu lives in Chennai they always made a point to meet each other by visiting. Either Jwala or Vishnu would come to each other's cities to meet.
However, during the lockdown, the badminton player confirms that they have been dating for nearly two years and that she hasn't seen him in three weeks. This is the longest that they have stayed apart and were in touch only by video calls or messages.
About the engagement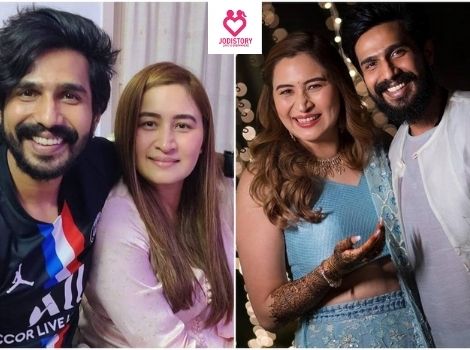 The couple surprises the audience by announcing their engagement on social media in September 2020. About the sudden engagement, the badminton player said
"They will soon give a formal engagement party to all the friends and close ones but as it has been two years for them in a relationship so the engagement was only on the cards. We will soon discuss this with her parents as they will have their little wishes and we will do whatever makes them happy."
Vishnu and Jwala's wedding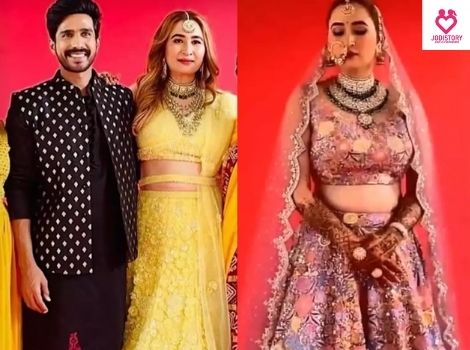 Before the marriage, Jwala and Vishnu announced their marriage on social media. Jwala writes "We are getting married,"
While the actor writes "Life is a journey… embrace it… have faith and take the leap…Need all your love and support as always…."

On April 22 2021 cricketer-turned actor Vishnu Vishal married his girlfriend Jwala Gutta. She appeared in a blue and golden saree with heavy detailing on it and Vishnu Vishal opted for traditional attire. Both looked like fabulous Indian wedding dresses. They took vows and wedding promises in a private ceremony with their close and dear ones in Hyderabad.

Before the marriage, the couple had the pre-wedding shoot in which they had the haldi ceremony and also had a ball with their friends. In some of the pre-wedding shoots, the badminton player just looked adorable in the Yellow Lehenga and the actor stole the limelight in the black outfit. For another occasion, the badminton player appeared in a pink embroidered lehenga. She looked just inspiring and beautiful. The photos of the haldi and Mehendi ceremony are going viral on Instagram and all over the net also.

Also Read-
Telangana Excise Minister V Srinivas Goud blessed the couple by being present at their wedding. Official wedding photographer Karan Soma shares a special moment from the wedding on social media. In the photograph, the couple looks just adorable and happy. We are happy and pray for good wishes for the couple.