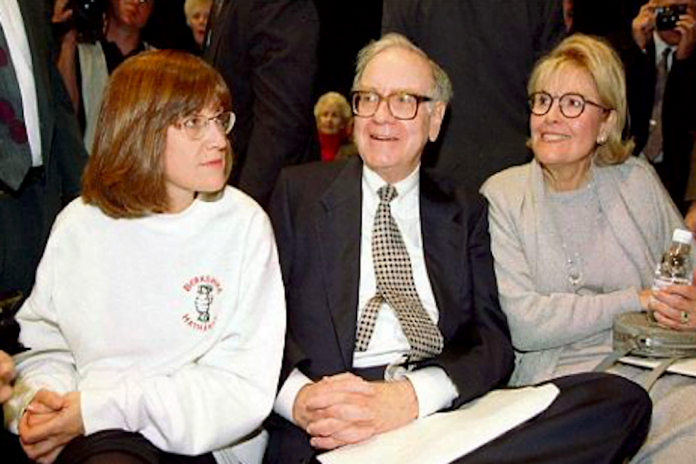 Who doesn't know the famous American business magnate, philanthropist, investor and CEO of Berkshire Hathaway, Warren Buffett. He is considered one of the most successful investors in the world with a net worth of US$82.5. He has been regarded as the third wealthiest person in the world.
Susan Thompson & Astrid Menks
Talking about his personal life, in 1952, Buffett married Susan Thompson and it was a love marriage. He was attracted to her and even tried to pursue her by showing interest in music because Susan was deeply connected to music and wanted to take it up as a career. They had three children, Susie, Howard, and Peter.
Share Your Love Story
Also Read: Love Story of Melinda and Bill Gates: The Richness of Love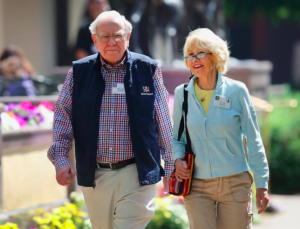 Later on, Susan introduced him to Astrid Menks and he was then attracted to her. Even though Astrid and Warren felt for each other, Warren remained married to Susan till the time she died and considered Astrid as his companion. Warren and Susan began living separately in 1977, although they remained married until Susan Buffett's death in July 2004. In 2006, on his 76th birthday, Buffett married his long-time companion, Astrid Menks, who was then 60 years old—she had lived with him since his wife's departure to San Francisco in 1977.
The bond between the trio: Loving and sharing
All three were close and Christmas cards to friends were signed "Warren, Susie, and Astrid". Susan briefly discussed this relationship in an interview on the Charlie Rose Show shortly before her death. The two women proceeded to "share" the billionaire.
Also Read: Love Story Of Mark Zuckerberg And Pricilla: The Unconventional Networking
As his wealth grew, Susan Buffett took on the task of managing her husband's charitable foundation. Buffett spent a good deal of time with his wife – they often appeared at functions together. Menks would pack him off to see her, apparently without a trace of jealousy, and would sometimes appear beside her smiling, talking and even holding hands.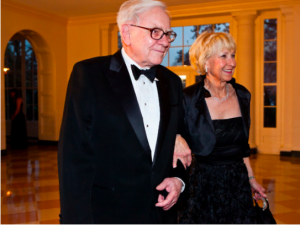 In his book, The Making of an American Capitalist, the author Roger Lowenstein wrote: "From the day she moved in, Astrid knew that Buffett did not envision remarrying and that he was still attached to his wife. She made a home for him, yet she would see him off with neatly laundered shirts when he left town to be with Susie." Susan used to travel the world and helped in the upliftment of the people. Astrid, meanwhile, kept the home fires burning and developed a keen interest in antiques.
Also Read: 10 Tips To avoid Ugly Arguments Between Couples
This has been a well-handled love life wherein everyone was support to each other. There was never a hint of jealousy or competition. Love can conquer all complications given the people have respect for each other.