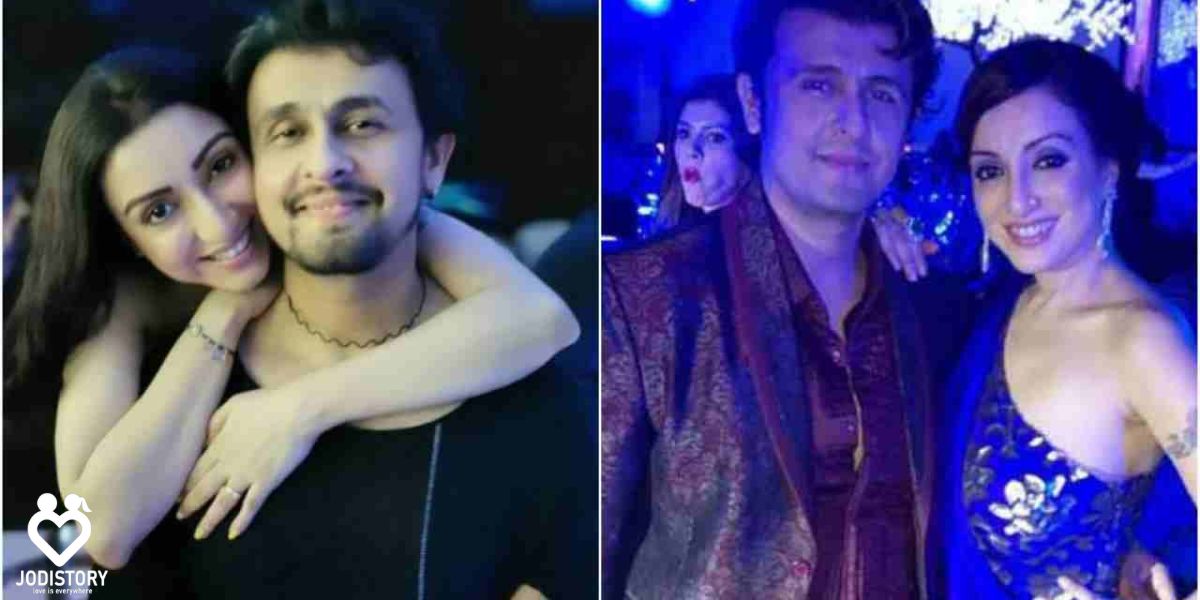 The melodious and sensational singer Sonu Nigam is one of the most popular names in the Bollywood music industry. He is a singer, music director, and actor. He is the king of melody. Sonu Nigam's voice is loved by many! Sonu Nigam and Madhurima's Love Story is a Love at first sight romance.
Just like his melodious voice and his Love Story is also the same!
Sonu Nigam is married and his wife's name is Madhurima. They had a long Love Story but like a fairytale.
I know by now you must be curious to know what is there in the story that it seems like a fairytale!
Who are Sonu Nigam and Madhurima?
Sonu Nigam is an Indian Singer, music director, and also actor. He was born on 30th July 1973 in Faridabad, Haryana. Sonu Nigam is a playback singer in almost many languages like Hindi, Kannada, Tamil, Telugu, Bengali, etc.
Sonu Nigam is also considered to be one of the most handsome personalities in the Bollywood industry.
He started his career as a child artist. Sonu Nigam played the role of young Shatrughan Sinha in the movie Taqdeer(1983). He has won Filmfare awards for some of his songs like " Saathiya", "Kya Hua Tera Waada" etc.
Sonu Nigam is known across the world because of his songs. He started performing on stages at the early age of 9 in his home town Faridabad.
He later moved to Mumbai with his father and the unstoppable career journey started at the age of 19.
Madhurima Nigam was born on 16 December in Mumbai. She is a model and also an R.J. She has done many performances during her faculty days and is quite skilled at her job. Madhurima has worked as a model with big jewellery brands like "Anmol Jewellers" etc.
Where Sonu belonged to a Brahmin family, Madhurima is a Bengali girl. And the dashing singer fell for the Bengali beauty and married after 7, years of dating.
MUST-READ LOVE STORIES
Sonu Nigam met Madhurima in 1995, it was love at first sight
Sonu Nigam was at a programme. The programme was for artists. There Sonu Nigam saw Madhurima too!
Madhurima, who is four years younger than Sonu Nigam met him for the first time at the programme.
After that, the couple started meeting frequently. Sonu Nigam and Madhurima used to meet each other, go out together and spend time like this.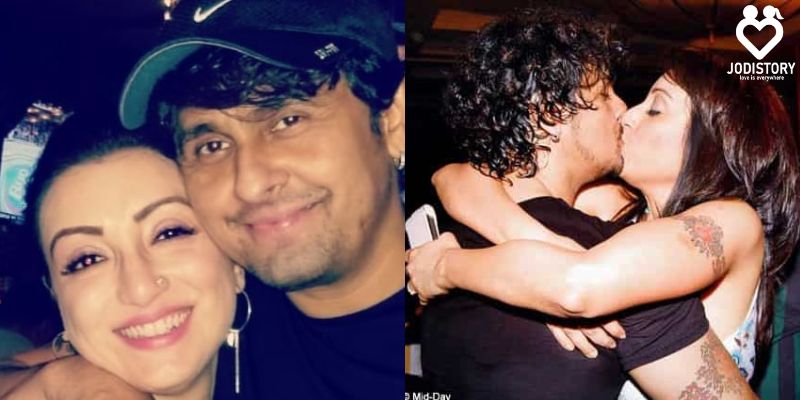 While all this was going on they fell in love with each other. Both of them had a common interest in music. Maybe this let them get closer to each other!
Although both were from different castes they did not hesitate and kept on dating for 5 long years. Successful love stories are always beautiful to hear. But involves a lot of sacrifices to be done. They were so committed to each other, isn't it?
Madhurima being 4 years younger than Sonu might have been a hindrance to their love story. But despite their differences, they chose to stay and stand by each other
Sonu Nigam and Madhurima Inter-caste marriage in the year 2000.
After dating for 5 long years. Sonu Nigam and Madhuria decided to take a step ahead and get married to each other. Now, they wanted this to be permanent!
But, both of them were from different cultural backgrounds. Sonu Nigam was a "Brahmin" while Madhurima was a "Bengali". It was quite tough for them to convince their families of their marriage.
But, if there is love then anything is possible! The couple made it through and got married on February 15, 2000.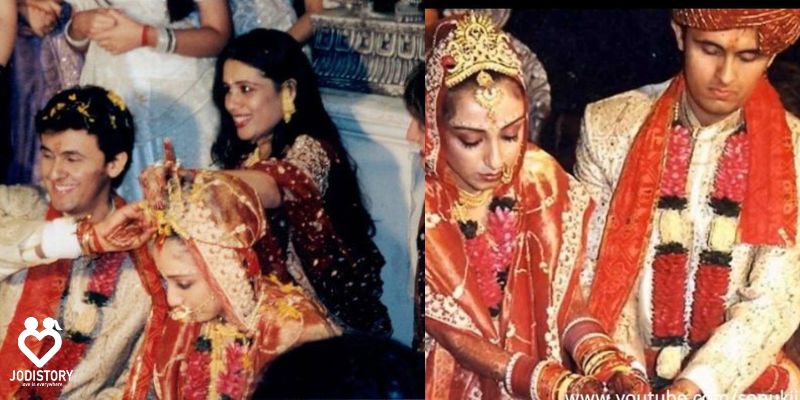 Before that, the couple engaged on "Valentine's Day" in February 2000. Oh my god! It's the best reason for them to celebrate Valentine's day every year!
Sonu Nigam's fairytale marriage
Their marriage was organised in a very creative way those days. Sonu Nigam and madhurima's "Mandap" was made on a floating boat.
All the wedding rituals were done in that floating mandap. It was a very new way of marriage back then.
Sonu Nigam's marriage was a big fat Indian wedding. Where the whole wedding spot was decorated with beautiful Red and White flowers. The couple wore matching-coloured wedding attires.
All these factors show that their marriage had been a grand one. But there is also a back story about their marriage.
Sonu has always wanted a girl who would be a perfect housewife. As he would be out on his music trips, he wanted someone to take care of his family.
Madhurima was in love and agreed to this condition. And that's how they got to their destination.
Sonu Nigam and Madhurima Nigam's Success
Sonu Nigam is an exceptionally talented singer. But as it is said behind every man's success there is a woman. The same has been proved right by this couple.
Sonu himself agrees with the fact that without Madhurima's unconditional love & support, he would not have achieved this much success.
He says Madhurima is caring and supporting the way he always wanted his partner to be.
Had it not been for Madhurima taking care of Sonu's family when he was out for work, he would not have been able to concentrate. So he appreciates his wife's support in making him a successful singer.
Madhurima on the other hand appreciates Sonu and his understanding. She says that she looks up to Sonu for inspiration.
And she has only achieved some success due to his motivation.
She also appreciates Sonu's way of thinking. And calls him an ideal husband and father.
Both of them highly value each other's presence and respect each other equally. This is what makes their relationship special. Mutual understanding, love, and support for each other are quite rare to see. Isn't it the perfect example of an ideal couple?
Sonu Nigam's extramarital affairs rumours.
After Sonu Nigam's Marriage. The couple was in the headlines. Where it was depicted that Sonu Nigam and his wife Madhurima Nigam are going to get a Divorce.
As Sonu Nigam had allegations of dating "Sunidhi Chauhan" and "Smita Thackeray". But, Sonu Nigam never replied or commented on such rumours.
Neither did his wife Madhurima Nigam. They were living their happy married life ignoring all these negativities. Though, Sonu Nigam and Madhurima's Love Story, at first sight, is not just an attraction but a deep and true love story!
MUST-READ LOVE STORIES
Madhurima and Sonu Nigam's son " Neevan Nigam"
In the year 2007, both Madhurima Nigam and Sonu Nigam got blessed with a baby boy. They decided his name to be Neevan Nigam.
After Neevan's birth, the coupled got to spend more time together and hence strengthen their relationship. Also, the innocence of Nevan has made the couple forget all their problem and made them come closer.
Both Sonu and Madhu love their son more than anything on this earth. Sonu also manages his time for his son and this is what makes him an ideal father.
He also takes out time to teach his singing and certainly, Neevan's gonna make his parents proud of him with his talent too.
The couple had a strong bond from the very beginning but the arrival of Neevan strengthened the bond even more. Their little family is as perfect as their love story.
Sonu Nigam mentioned many times that his son is a born singer. But, they sent their child to Dubai for his Education.
As Sonu Nigam didn't want Neevan to be a singer at least in India!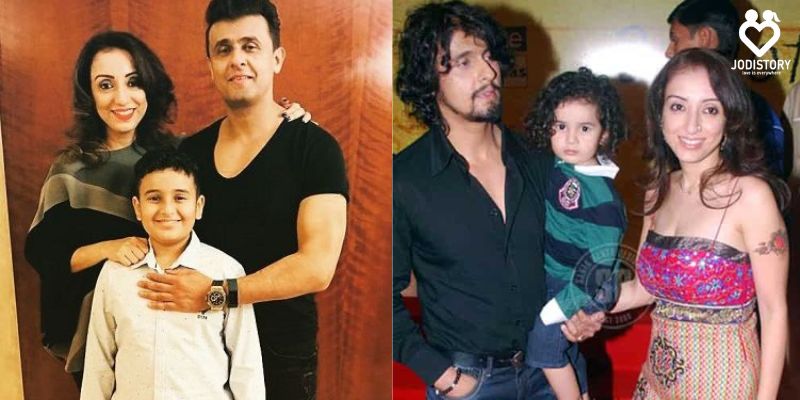 They became more responsible, caring and loving not only for their child. But, also towards each other. It is a good sign of healthy parenting!
FAQ
Is Sonu Nigam still with his wife?
Yes. Sonu Nigam and Madhurima are still together.
Who is Sonu Nigam's first wife?
Madhurima is the only wife of Sonu Nigam.
Sonu Nigam's marriage date?
Sonu Nigam was married on 15th February 2000. They got engaged on Valentine's Day.
Final words on Sonu Nigam and Madhurima's Love Story
Both Sonu Nigam and Madhurims faced many negative comments and rumours about their marriage. But, they only believed in their bond and their Love towards each other.
Both of them always praised each other for their efforts. Sonu Nigam mentioned somewhere that he is lucky to have Madhurima as a wife. He called her an Ideal life partner.
Madhurima also praises her husband Sonu Nigam. She says that she looks up to him as an inspiration. Isn't it a very proud thing for a life partner?
Sonu Nigam and Madhurima's Love Story, At First sight, is a treat to read! It is also a very great coincidence. Truly, Sonu Nigam's Love Story is like a fairytale!