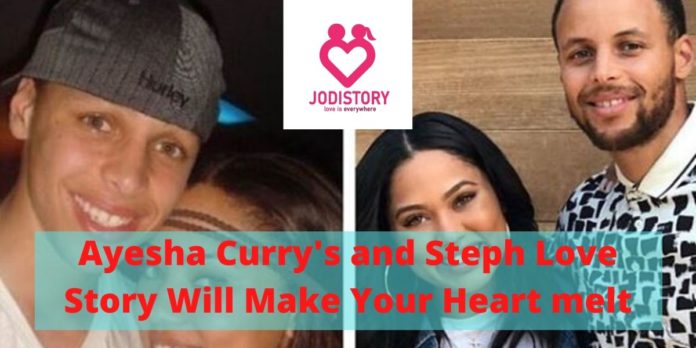 Who doesn't know Steph? Today we are here to discuss the most famous love story Ayesha and Steph. The NBA hero Steph Curry and cute entrepreneur Ayesha Curry have been in a relationship from childhood. Join us know how they became sweethearts to a married couple and parents of three children. Between a busy schedule and high profile career, the two have always made each other the first priority. Are you excited to know about Ayesha Curry's and Steph Love Story?
For some, love, at first, sight, is a joke but some prove it. The more you give time to someone, the closer you fall in love with them. Here's Ayesha Curry's and Steph Love Story.
How they met?
They met each other in a teenager in 2002 at the Charlotte, North Carolina church. But it was not the love at first sight for Steph and Ayesha. Ayesha said that "We were just kids,".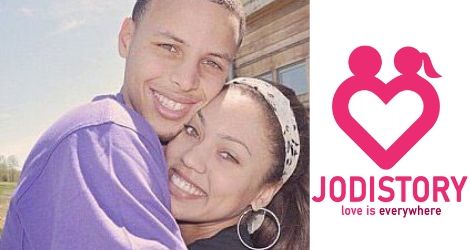 Steph accepted in an interview of the magazine that he always had his eye on Ayesha. But he was afraid to ask her out.
Must-Read Love Story
Ayesha was shy as well. In an interview, she adds that Steph was the
"cute boy at church that all of the girls were obsessed with." So she automatically thought that she didn't have a chance with steph.
The Couple then reconnected Los Angeles
Ayesha studied from high school very early. And at the age of 17, she moved to Los Angeles to pursue an acting and modeling career. During Davidson Wildcats to the NCAA tournament's Elite Eight, he came to Los Angeles. While he was coming for a basketball camp in L.A. he decided to ask Ayesha on Facebook for a meet or reunion.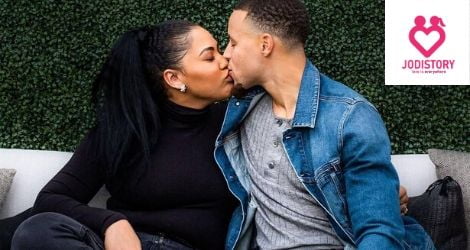 But she declined and made a promise to met very soon if he was ever in L.A again. In the following week, while in Los Angeles again for the ESPY awards, he asked her. This time, fortunately, she said yes and the pair have their first date drinking tea. And both were hitting up Hollywood tourist spots like Kodak Theatre and the Walk of Fame.
Days after dating, Ayesha curry felt some rejection of her own.
"I told him I loved him very first and he said, 'I feel like I love you too, but I don't want to say it unless I'm sure because I just want to be sure that when I say it, I really mean it,'". and she was cried.
Their grand proposal and First Kiss.
In the year 2009. After dating, Ayesha then moved into her own new apartment in Charlotte. Steph came back into his hometown to mark a presence in his sister's volleyball game. And also Ayesha's housewarming party.
When Steph was at her apartment, Ayesha said the Charlotte Observer that he was looking really nice with a fresh haircut and sunglasses.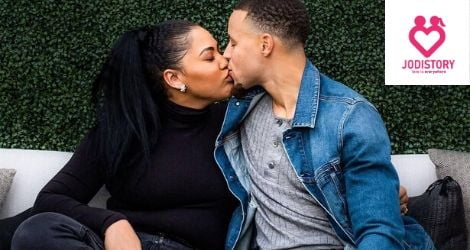 As they both were walking up in the way. Steph the basketball star stopped her and they had their first kiss. Ayesha added that he pulled her very close and started saying,"I Love You". Then Steph bow down on one knee and proposed.
Ayesha Curry's and Steph Marriage | Married life
The couple got married in July 2011. In front of approx. 420 guests and location was the same church where they first met. When the doors of the church opened at Steph had a glimpse of his wife, which brought tears to his eyes.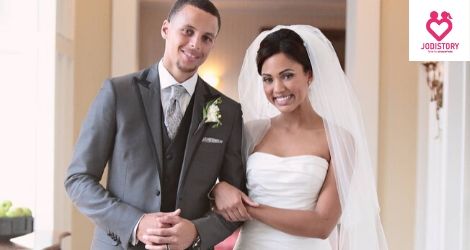 After marriage, they had their honeymoon in Bora Bora.
Ayesha Curry's and Steph Children
After their marriage, the couple has welcomed two daughters, Ryan and Riley and one son Canon. Their first daughter Riley was born in the year 2012.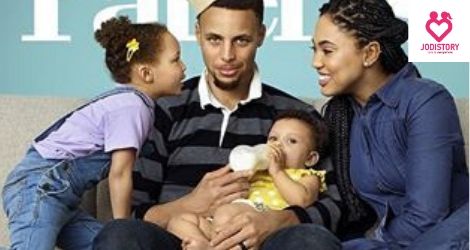 Must-Read Love Story
And their second daughter, Ryan was born in the year 2015, and their son named Canon was born in the year 2018.
Conclusion
Ayesha Curry and Steph make one of the best and cute couples in the NBA. Their love story is really heartwarming and is full of adventure. They prove that true love exists in this materialistic society. I hope you liked Ayesha Curry's and Steph Love Story. Comment down your views.