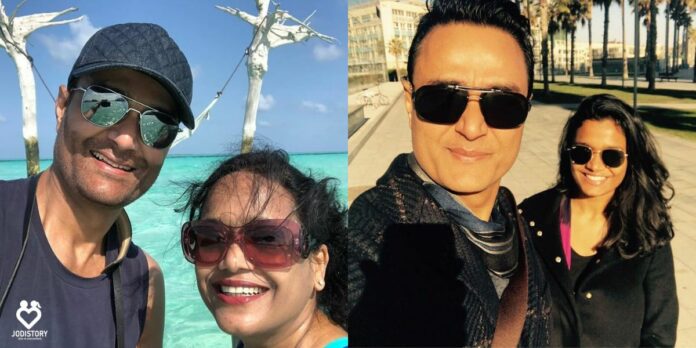 Sumeet Mittal and Shashi Mittal together rule the world of television. Sumeet Mittal and Shashi Mittal are masters at creating dramatic sequences on television which emotionally connect to people and touch their sentiments of people. But today we are going to read Sumeet Mittal & Shashi Mittal's love story.
Sumeet Mittal and Shashi Mittal are not just professionally connected but are also tied in a knot of love and marriage. Sumeet Mittal and Shashi Mittal duo is the most dignified and popular personalities in the world of television who weave magic together.
Shashi Mittal and Sumeet Mittal are two dashing producers who together make the best couple and also the best entrepreneurs in the television world. Let's take a sneak peek into the couple's love and career story.
MUST-READ LOVE STORIES
Who is Sumeet Mittal & Shashi Mittal?
Sumeet Mittal is an Indian Producer, writer, director and entrepreneur working in the Indian television and film industry. He was born on 1st March 1971, in Saharanpur, Uttar Pradesh. Sumeet Mittal made his first debut as a writer with AK Films for a TV show, " Zameen see Aasman Tak".
This was a huge break for him and later on, his career took its peak. He started writing more TV shows and films for different productions in Mumbai. He was also the producer of a very famous movie, "Ek Vivah Aisa Bhi". After so many good works in the entertainment industry, Sumeet Mittal got huge famous and finally fulfilled his dream.
Shashi Mittal is the wife of Sumeet Mittal. They together run a production house named, "Sumeet Shashi Productions". She was born on 4th March 1972, in Ahmedabad, India.
Shashi Mittal is the founder and director of Sumeet Shashi Film Productions. Both of them together produced many Indian television shows, like, "Diya Aur Baati Hum", and "Yeh Un Dino ki Baat Hai" etc.
The early life of Sumeet Mittal and Shashi Mittal
Sumeet Mittal graduated from Ahmedabad. He joined his family business but shifted to Mumbai in 1998 to follow his passion for becoming an actor. During his leisure time, he loves to travel and watch cricket.
Shashi Mittal also graduated from Ahmedabad. Shashi married Sumeet his love of life and became a housewife. But later she developed a flair for writing and started churning out writing scripts. Shashi loves to read and listen to music.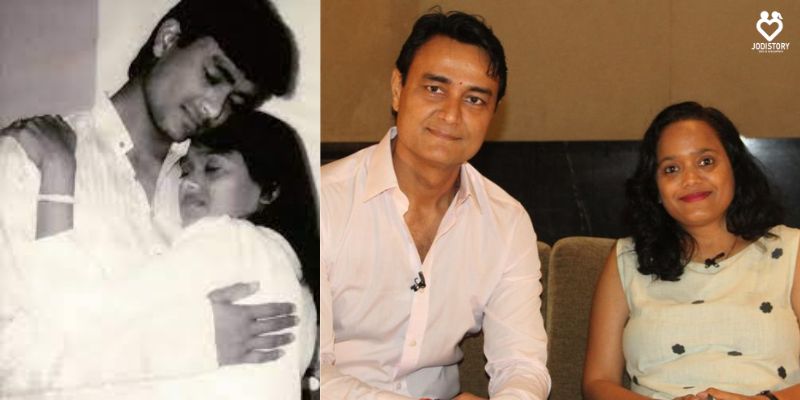 The couple together launched Shashi Sumeet Productions Pvt Ltd in 2009.
Sumeet Mittal and Shashi Mittal are Teenage lovers from the age of 15.
If we listen to Sumeet he calls his love story to be a long one. Sumeet Mittal and Shashi Mittal studied together in Ahmedabad. At the age of 15, they gave wings to their relationship.
In school, they had groups and Sumeet was in Shashi's group where she was the leader.
Sumeet says" For me, it was not love at first sight at all. She was my group leader and I was a bit scared of her."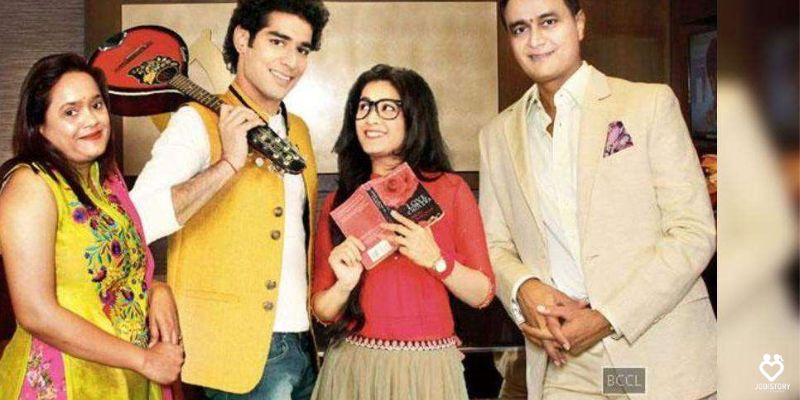 But gradually things started rolling. And the most humorous part is that Sumeet was crushing on some other girl. For impressing that girl he was taking help from Shashi.
Whereas according to Shashi it was love at first sight. She use to call him over for songs as they were very fond of music. Then Shashi proposed to Sumeet in school and just after completing their graduation they got married in 1991.
From school to marriage and married life problems, the couple proved themselves!
After marriage, they faced many difficulties because they were too young to handle the problems of life. Yet they handled their tough times together and walked beside each other always. Sumeet says that Sakshi has been a great support throughout.
It was not an easy decision at all to come to Mumbai in 1998 and enter the entertainment industry. Days were too tough but they stood strong.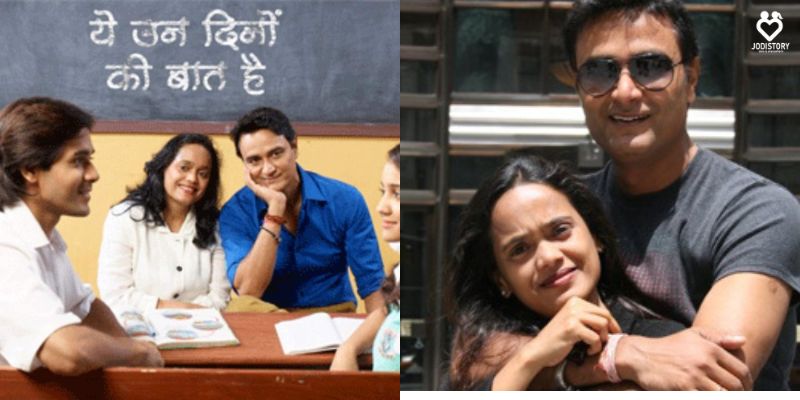 And then together they launched a production house where she took up writing and he became the producer
Recently they produced a show "yeh un dino ki baat hai" based on their own love story. How romantic and true Sumeet Mittal & Shashi Mittal's love story is.
MUST-READ LOVE STORIES
FAQ
When did Shashi and Sumeet got married?
Shashi Mittal proposed to Sumeet and they finally got married in the year 1991. They were dating each other since their school days. After completing graduation the couple got married.
What is the first serial of Shashi and Sumeet Mittal?
In the year 2009, Shashi & Sumeet Mittal made their first tv serial "Sajan Ghar Jana Hai".
How Shashi and Sumeet Mittal met?
Shashi and Sumeet Mittal were schoolmates at Ahmedabad. They were friends and finally, Shashi proposed to him to marry. Sumeet & Shashi were dating each other at the age of 15.
Conclusion of Sumeet Mittal & Shashi Mittal's love story
Sumeet Mittal & Shashi Mittal's love story is full of love, support, success, and great bonding! Both of them were school friends and they started dating in their teenage.
Mostly, it is thought that teenage people generally have an attraction but no true love. Sumeet and Shashi proved this wrong! They fell in love at the age of 15 and are still together succeeding in their life together.
Both of them are showing us that life partners can be great teams and become successful in their life together. They went through a lot of problems from a young age but never gave up.
I guess everybody gets inspired after reading Sumeet Mittal & Shashi Mittal's love story. What are your views? Comment below in the comments section.