Sumeet Mittal and Shashi Mittal together rule the world of television. Sumeet Mittal and Shashi Mittal are masters at creating dramatic sequences on the television which emotionally connect to people and touch the sentiments of people. But today we are going to read Sumeet Mittal & Shashi Mittal love story.
Sumeet Mittal and Shashi Mittal are not just professionally connected but are also tied in a knot of love and marriage. Sumeet Mittal and Shashi Mittal duo is the most dignified and popular personality in the world of television who weave magic together.
Must Read Articles
Shashi Mittal and Sumeet Mittal are the two dashing producers who together make the best couple and also the best entrepreneurs in the television world. Let's take a sneak peek into the couples love and career story.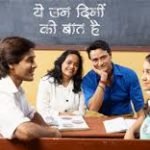 Early life of Sumeet Mittal & Shashi Mittal 
Sumeet Mitttal graduated from Ahmedabad. He joined his family business but shifted to Mumbai in 1998 to follow his passion of becoming an actor. During his leisure time, he loves to travel and watch cricket.
Shashi Mittal also graduated from Ahmedabad. Shashi married Sumeet his love of life and became a housewife. But later she developed a flair for writing and started churning out writing scripts. Shashi loves to read and listening to music.
The couple together launched Shashi Sumeet Productions Pvt Ltd in 2009.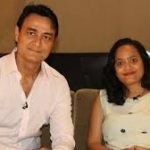 Sumeet Mittal and Shashi Mittal are school lovers
If we listen to Sumeet he calls his love story to be a long one. Sumeet Mittal and Shashi Mittal studied together in Ahmedabad. At the age of 15, they gave wings to their relationship.
In school, they had groups and Sumeet was in Shashi's group where she was the leader.
Sumeet says" For me, it was not love at first sight at all. She was my group leader and I was a bit scared of her."
But gradually things started rolling. And the most humorous part is that Sumeet was crushing on some other girl. For impressing that girl he was taking help from Shashi.
Whereas according to Shashi it was love at first sight. She use to call him over for songs as they were very fond of music. Then Shashi proposed Sumeet in school and just after completing their graduation they got married in 1991.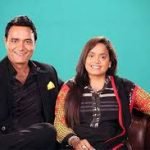 From school friend to marriage of Sumeet & Sakshi
After marriage, they faced many difficulties because they were too young to handle the problems of life. Yet they handled their tough times together and walked beside each other always. Sumeet says that Sakshi has been a great support throughout.
Must Read Articles
It was not an easy decision at all to come to Mumbai in 1998 and enter the entertainment industry. Days were too tough but they stood strong.
And then together they launched a production house where she took up writing and he became the producer
Recently they produced a show "yeh unn dino ki baat hai" based on their own love story. How romantic and true Sumeet Mittal & Shashi Mittal love story is.