It's your first date and you are really nervous. Don't worry, she is too. First dates are often stressful. You have countless thoughts going through your mind. Whether you will be able to impress her? What if she does not like your clothes, What if you say something wrong? Cast all your worries aside. This article will tell you all the tips and tricks you need to woo the girl off her feet during a first date. Here are the things you need to know on "How to impress and win over a girl on the first date?".
A guy on a first date must know how to dress, how to choose the perfect venue, how to be a gentleman, he must maintain good eye contact, keep the conversation going, he must not comment about her appearance, offer to pay for the meals, try to suggest after date activity and even how to have an online date.
Must Read Love Tips:
IMPRESS YOUR DREAM GIRL ON FIRST DATE
1)How to dress on the first date?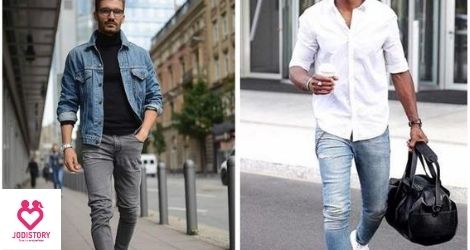 The first tip on "how to impress and win over a girl on the first date" is the outfit check. There's a saying "dress to impress". So remember to dress up well so that she does not look down on you.
If it is a blind date arranged by someone, then you can set a theme for your clothes. It can be casual, suits and dresses and even ethnic wear.
Just do not overdo with expensive outfits and try to look your best and greet her with a smile.
2)Choose the perfect Venue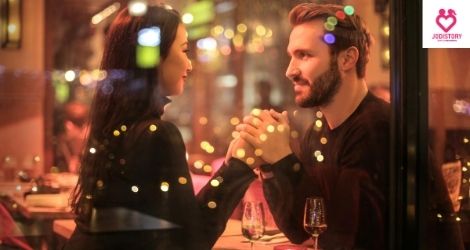 Online dating is a big thing now and people often find love on dating sites and apps. If you met your date through a dating site, make sure to ask for her opinions about the place she wants to go on a first date.
Maybe she wants to go to the movies, maybe a picnic or even a romantic dinner. Let her feel that her opinion matters and set up a date on a familiar location.
Do not all of a sudden ask her to come to your home. That is an absolutely bad idea and she might not want to go on a date with you.
3)Be a Gentleman
Be polite and pull her chair up or open the car or restaurant door for her. Remind her chivalry isn't dead. Women like men who are charming and sweet-natured. Make sure to impress her with your charms.
But she also might be an independent lady not impressed by such actions. So improvise accordingly and make her feel comfortable so that you can win the girl over on the first date.
4)Maintain Eye Contact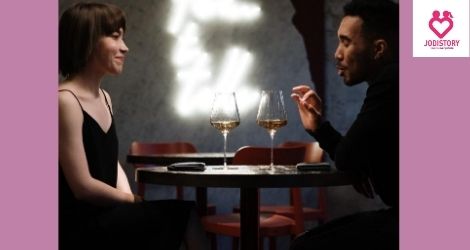 Confidence is key when it comes to talking with someone. You must maintain eye contact while talking to her to really express that you are listening to her every word. Just make sure to not intensely stare at her for too long.
If you are a shy person, try practicing to maintain eye contact among your friends and get rid of that fear. Eye contact is a useful tool in daily life as well. So, practice well.
5)How to Keep the Conversation Going?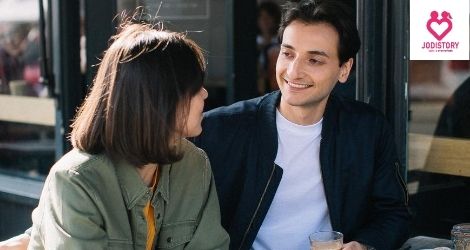 The main factor in "How to impress and win over a girl on the first date" is the conversation. You might be talking to the girl you are on a date with, then all of a sudden an awkward silence occurs between you two.
That means you have nothing to talk about. Don't let this happen or you might bore your date. Instead, ask her questions.
Ask her about her hobbies, her job, favorite travel destination, or anything. Don't talk only about yourself and also don't make her the only one who does the talking.
Have a genuine back and forth conversation. You will be surprised to see how many things you have in common or might even have a common job.
6)Commenting about her appearance on the first date
Who doesn't love compliments right? Your compliments might add a special something to impress the girl on your first date. Compliments like "You look really pretty in that dress." or "Your eyes are beautiful" are always nice to hear.
But commenting on what she eats or how fast she ate something is a big no when it comes to first dates.
She is highly likely to get offended. You might have said it jokingly but she might find it extremely rude. Also, try not to order the food for her. Ask her what she wants and always value her opinions.
7)Offer to Pay for the meals
Be kind and offer to pay for the whole meal. The paying of meals is a tradition passed down from generations.
Many men and also women are opposed to the idea but for the sake of being polite, you can offer to pay. If she is a good person she will offer to pay her half of the meal.
8)Suggest an after date activity on the first date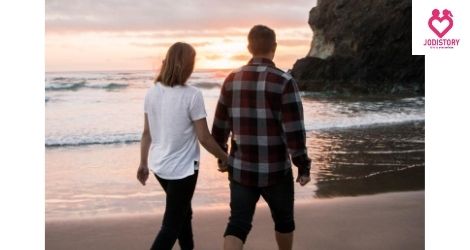 Your date may have gone well. Not its time to part ways, but you don't want the night to end just yet. Ask her if she would like to take a walk around or wants to have icecream.
Make up any excuse to make her stay a little longer so that you can talk a little bit more. Remember, she will think about these moments at the end of the day.
9)First Date Ideas to Impress a Girl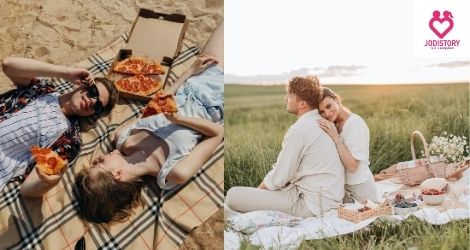 Don't know where to take a girl on a first date? Here are some first date ideas.
Picnic– A picnic can be a sweet first date location. Prepare a basket full of food and surprise her with it.
Amusement Park– Who doesn't enjoy thrill rides? If your date is a thrill-seeker, take her on this adventurous date and see her smiling with joy.
Movie and Dinner– The classic movie and dinner never fail to impress. Watching a movie of her choice and then talking about it over dinner is a good conversation starter.
Games Date– If your date is a competitive person, fuel her passion with a date where she can play games. Games like Bowling or claw machines are a fun time. You might even impress her if you win something
Museums– If your date is a serious person and appreciates art and culture, take her to a museum and woo her with your knowledge about everything you know about history.
A place with a Scenery– Taking the girl to a scenic place might just be the perfect date. If she is a true lover of nature, she will be mesmerized by the scenic beauty and be glad she got to see it.
10)How to impress a girl on an online date?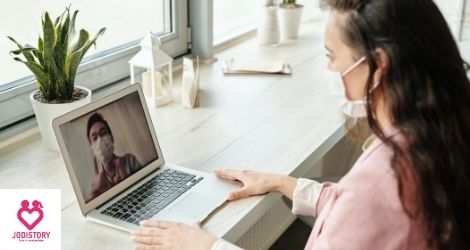 With the current situations now, we are working from home, studying from home, and also dating from home. That does not mean your dating life needs to stop. You can have your date with a girl online as well. Just set up the time and date with the girl you like and enjoy your first date.
A FEW POINTERS YOU NEED TO KNOW TO IMPRESS AND WIN OVER A GIRL ON THE FIRST DATE:-
Be on time– Nobody likes a person who is late on dates and especially if it is an online one. Make sure to be on time and a few minutes early never hurts.
Clean Background– While having a web date, your home can be clearly seen in the background. So, make sure to clean your room and tidy up a bit so that she doesn't think you are a messy person.
Good Mic and Camera– Use a good mic and camera so she can see your full face and clear voice. She more clear your voice appears, the more charmed she will be.
Make sure she is interested in your conversation– Don't talk only about yourself. Make sure she is listening and also ask her questions. If she seems distracted ask her what is wrong.
Make online dating with dream girl memorable
Give ideas for the second date-If all appears well, you guys have a great conversation and she seems to be interested in you and wants to go on a second date. Suggest ideas like watching movies over dinner online or cooking or doing an activity like painting together. You'll definitely see some sparks flying on the second date in no time.
Prepare things to talk about in advance– A little early preparation never hurt anyone. See her dating profiles and hobbies. Talk about things related to those and ask her questions about them. She will clearly see you have done your research and develop an interest in talking to you more.
Must read Love Tips:
Conclusion
Now that you know how to impress the girl on a first date. Go and try your luck. She might just be impressed by your personality and she might even be the love of your life. Just remember to be yourself, do not be nervous and let her feel comfortable and happy at all times.