Love is in the air, Its Valentine's Day! Every year couples from all over the globe celebrate Valentine's day to embark on the significance and importance of love in their life. It is basically worshipping LOVE and seeking blessings for a long-lasting relationship with your partner. Couples celebrate an entire Valentine's week by exchanging gifts, chocolates, roses, and going out on dates together. Over a period of time, a lot of people have come to know about this special festival which is solely dedicated to couples. We always try to gift the best present for the best person in our life. Especially when it comes to gifting to your boyfriend or husband. If you are thinking what is the best Valentine's day gift for Him and Husband? Let me help you.
But amidst a market full of gift options, it becomes really difficult to find a perfect ad unique gift for your beloved one. Even if you ask the shopkeeper for something special, he may end up showing you a glass flower vase which has become too old-fashioned.
And therefore I see so many couples exchange just roses in the name of gifts. But who wouldn't like to put in all efforts to gift a special gift to their special love on a special occasion? Be it your boyfriend or your husband, if you are planning to gift an exciting gift to him, then don't worry as I am here with a trendy review of trendy gift ideas. Let's check out the list of Best Valentine's day gift for Him & Husband
BEST VALENTINE'S DAY GIFT
The entire Valentine's week has been divided to specially allot each special day to a special gift of love. You would receive chocolates on the chocolate day, roses on the rose day. But the chivalry always says that a man should gift all presents to her lady- Isn't this thinking to out-dated? If a woman can make the first move, so even women can gift a present to her man.
As he surprises you, can you by gifting him a unique Valentine's day present. Love is all about equality. You both care for each other, complete each other, and stay beside each other. And therefore you also put in equal efforts of brainstorming to find perfect Valentine's day gift ideas for Him or Husband.
1)3D LED Desk Table Wall Hanging Indoor Night Light Lamp
Have you ever witnessed a love-light? If not then go ahead to gift this unique 3D desk light. Do you know what is so interesting about this product which attracted me- It is the concept! I loved the idea that how the artist gave an altogether new form to a simple night lamp. There is no special intricate or miniature design. But that's what makes it extraordinary which is simplicity.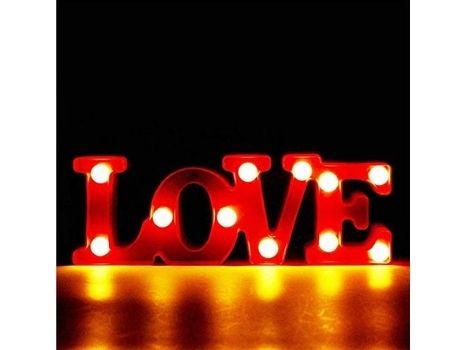 Advantages:
The 3D night lamp is battery operated. This makes it easy to carry around and travel with. You can take this beautiful lamp with you if you are organizing a special candle-light dinner with your boyfriend or going on a romantic honeymoon with your husband.
LED lights are considered as the new age revolutionary household source of lights because of its sustainability. The same has been used in this product. LED lights are convenient to use. In addition to this, they are energy efficient too.
The table lamp has a broad and simple design. The wide borders make it easy for you to grip and hold it. And the simple design with the romantic color code of red and white makes this product look highly elegant. Therefore it is one of the Best Valentine's day gift for Him and Husband
Disadvantages:
The 3D night lamp is made up of plastic, which is not an eco-friendly material. Plus the plastic body can easily break or crack. Therefore, handle with care.
As this product is battery operated, there are chances of cell leaks. This may hamper the overall efficiency of the lamp and the brightness of LEDs may decrease.
2)BonZeal 3D Ceramic Heart Locking Mug Combo
Couple mugs combo is a very famous gift option especially for the occasion of Valentine's day. But those round shaped cups are so boring-isn't it? If there can be heart-shaped cake molds, so there can be heart-shaped mugs too. Yeah, you got that right! These unique couple mugs are heart-shaped. The surprise doesn't end here, as these two mugs are designed such that they could be interlocked. If you don't believe mine words check out the image for yourself.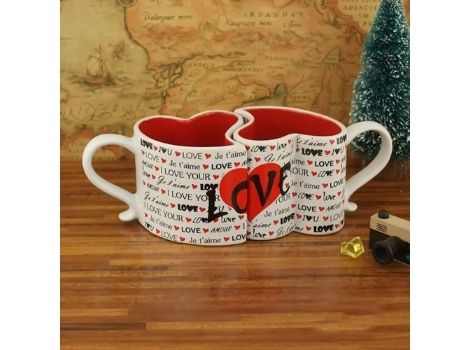 Advantages:
These coffee/tea mugs can hold up to 300 ml each. That is a good capacity for a mug.
Carefully handcrafted, which makes these ceramics cups a beauty for your decor. You can use these for showpieces. Also, the seamless handle and top periphery, will make you comfortable to handle it and drink from it.
Take a look at the wonderful color concept of romantic red&white and the printed texts on the body of mugs. This would make your evening tea breaks and altogether a wholly new experience. Not only one can enjoy the brew from their drink, but also the design of the cups they are drinking from. In addition to that, these cups are the best if you and your boyfriend are on a private home coffee date.
Disadvantages:
It is a ceramic product. Therefore, the mugs are easily breakable. The coffee mugs are ought to handle with care.
Although the product is microwave safe, it can crack or break due to exposure to a high amount of heating. Therefore, refrain from keeping it in a microwave or oven for longer durations.
3) Her King His Queen Couples Finger Ring Matching Couple Rings
Celebrate your epic love story buy gifting your dear boyfriend or husband, this royal set of couple bands. Like you both have your love for each other to share. Like you have your hearts for each other to share. Similarly, you can share this wonderful matching couple rings for embarking the eternity of your love. Exchanging couple-bands is a new trend these days. It is the same as you both are exchanging vows and promising each other to stay together forever. Although it is a modern concept, still isn't it beautiful?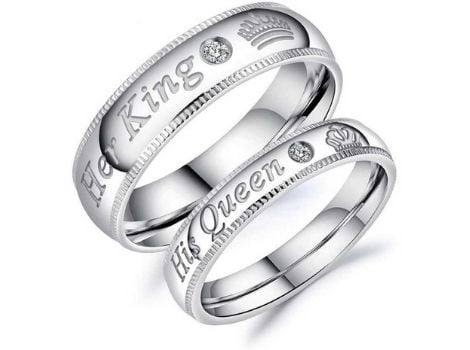 Advantages:
You don't need to worry about surface allergy or skin reactions, as these are stainless steel rings. In addition to that, the bands are plated with silver.
If you are planning a surprise for him but don't know his finger size, then keep your worries aside. As this product is adjustable.
The miniature design makes these rings highly adorable and pretty to look. You can see that his ring has the words, 'HIS KING' and your ring has the words, 'HIS QUEEN'. It is the best gift idea if you are planning to propose to your boyfriend.
Because of the simple silver color, this can be accessorized with any outfit of yours.
Disadvantages:
The color fades away very quickly. So keep it clean, dried, and safe when not in use.
Although the rings are adjustable, they may cause irritation or insufficient blood circulation. Therefore, refrain from wearing it for longer durations.
4)STALLION BARWARE Polycarbonate Champagne And Wine Flutes
I swear you wouldn't have seen such unique and romantic champagne glasses. Like you fell for your boyfriend or your husband. Similarly, you would surely fall in love with this never-seen-before wine flutes. Add some drama to your Valentine's day special candlelight dinner. If he is preparing the buffet, then you prepare his wine. These red glasses with fluttering white hearts would surely add a toast to the romantic atmosphere. According to me, this is the best Valentine's day gift you can give to him.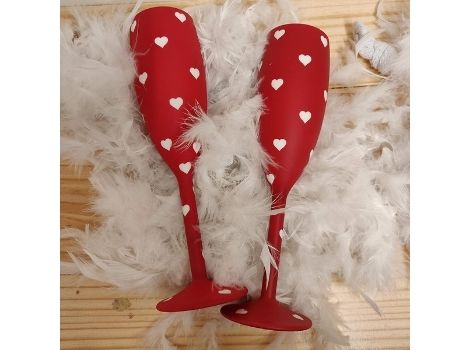 Advantages:
These glasses are unbreakable. Yes, you read that right, It is unbreakable! So smash it, throw it, do drama and everything. Not a single crack is gonna appear as these flutes take inspiration from your unbreakable bond.
Made up of polycarbonate, which is a shatter-proof and food-safe polymer. So do not worry about undesirable food reactions and drink in it carefree.
The pipes of each glasses are thick, which makes it easy for you to grip and hold.
Lightwiehted, unlike glass champagne glasses. Therefore, you can easily carry it around.
Comes in a set of two. So, it is especially for both of you!
Disadvantages:
Even though I don't see any major disadvantages as this product is nearly perfect. But the color fades away with the passage of time. It is suggested that you use mild dishwashing soaps to clean it.
5)PERFECT PAIR COUPLE T-SHIRT
What was the first product you both together for each other? Maybe rings, or cards. But if there has to be something for you both to share, then share this look by wearing perfect pair couple t-shirts. I don't need to describe much, as you will soon get to know why this product is in the list of Best Valentine's day gift for Him & Husband.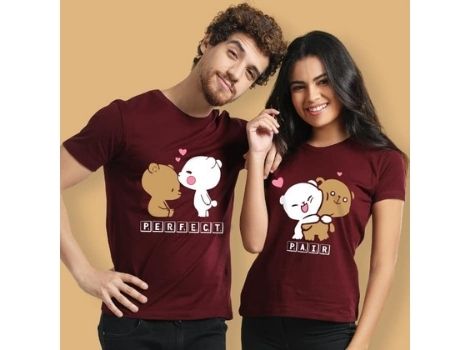 Advantages:
You can choose your husband's or your boyfriend's size and also your size accordingly on the beyoung.in website. You can easily find a variety of t-shirts with quirky and cartoon graphics.
This specific above listed product comes in maroon color with a cute cartoon of a perfect teddy bear couple. You would never need a reason to wear this perfect pair of couple t-shirt as you and your partner are already a perfect pair. So flaunt it with your love!
The t-shirt material is super comfy and easily washable. These cotton T-shirts are easy to wear with perfect stitch-fit.
Disadvantages:
This is a dyed product. The rich solid color may fade away with a passage of time.
The cute supreme imprinted graphics may worn out and break with repeated hand washing and exposure to sunlight. Preferably, avoid machine washing as much as possible.
Are you confused about what to buy for your boyfriend on Valentine's Day? Must read:
BEST VALENTINE'S DAY GIFT FOR HUSBAND
Not all marriages are love marriage, but some arrange marriages turn into love marriages. Even if you have recently married, or been married for ages. Whether you are in your 30s or 50s, the spark of love must never extinguish. Why be shy when it comes to expressing love? It's your and your husband's day. So do not hesitate to express your love to your beloved husband.
You must have wondered what could be an ideal gift for your ideal husband. As women categories husbands based on the various types- like workaholic, strict, etc, etc. I have shortlisted some of the cool gift articles based on experience. A married man can be awestruck with roses and chocolates. But at the end of the day he would always look forward to a gift which he can use for a longer duration of time- you know typical husbands!
1)Shaving Essentials Value Kit
What it is to be like a typical married man? Get up early and get ready for the office. According to recent household surveys, around 85 percent of office husbands shave early morning. Being a super husband is not an easy task. But as a loving wife, you can surely uplift his morning shaving routine by gifting your husband this cool shaving essentials kit for him to experience a completely different grooming experience.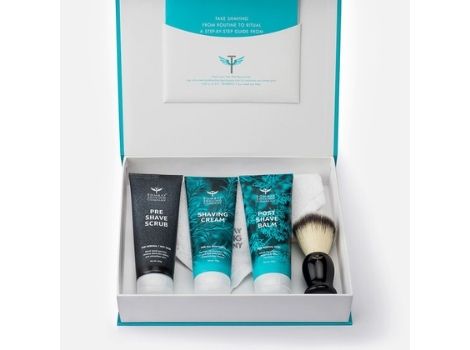 Advantages:
This exclusive pack of shaving essentials contains 4 products. It includes a shaving brush with soft bristles, a tube of pre-shave scrub, a pack of shaving cream, and a pack of post-shave balm.
The pre-shave scrub helps in cleansing all the dirt. The shaving cream contains exotic ingredients and forms a smooth lather. In addition to the former two, the post-shave balm nourishes tough skin for a perfect shaving finish.
The product comes beautifully packed in a blue cuboidal box. So there is no need for additional gift wrapping.
It is a nice 800 grams heavy shaving kit from one of the most branded- Bombay shaving company.
Disadvantages:
The shaving brush bristles may be hard for first use. It is advisable to put it in lukewarm water before first use.
The products are for one-time use only. So if your husband loves this shaving essential kit, you need to buy him another one.
2)Find My Love Pen Drive – 8 GB
Which wife is not tired of her husband's constant forgetting habit? Every time your dear husband could be like "Where are my car keys?" or "Where is my Pendrive?". How about you check out this extraordinary gift from the list of Best Valentine's day gift for Him and Husband. It is better to help him out become more organize by gifting this lovely 8 GB pen drive with a jar container. This cute pen drive is beautifully crafted with cork-style intricate design.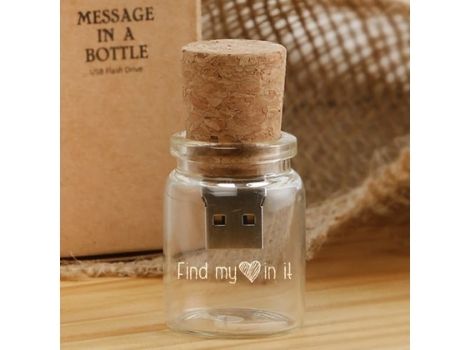 Advantages:
If your husband is a techie then this would be the best gift for him. The main body of the pen drive is fitted in the cork. The cork can be used as a cap for the glass jar.
The jar style of this unique pen drive makes it less prone to dust and humidity. Hence, this product comes with safety in addition to cuteness.
A modern style gadget with dimensions 1in X 1in X 2.2in (l x b x h).
Disadvantages:
The main body of the product which is the glass jar is actually for the purpose to protect Pendrive. But due to made up of glass, it is breakable. Therefore, handle with care.
3)You Complete Me Personalized Heart Shaped Clock
Don't just gift a photo frame or don't just gift a table clock. Gift him both of them. This is a personalized photo clock that is shaped like a heart. The design of the product comes with beautiful red-colored floating hearts making and completing the perfect theme of Valentine's day. The space below the photo has words written, 'You complete me'. Indeed you as a wife and he as a husband complete each other and become better half of each other. This is a nice gift for a side table clock for the bedroom.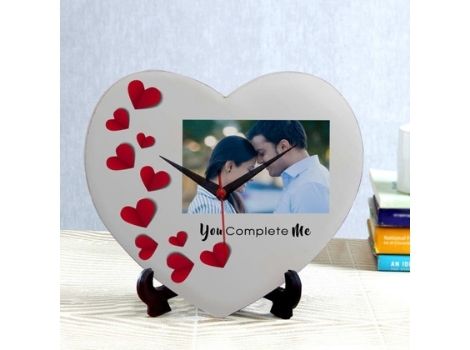 Advantages:
The design of this beautiful clock is simple yet classic. Even if it is simple by appeal, it is a very unique gift for your loved one.
This modern style clock is big enough for its size. It has the dimensions of 8.74in X 8.26in X 0.15in (l x b x h)
The clock comes with a supportive bar as its base with a wooden texture. Also, it has no glass covering therefore no worries that something would break if it falls off.
Disadvantages:
This is a battery-operated product. The cell leak may hamper the clock's efficiency.
4)Titan 1836NL04 Analog Watch – For Men
We all are a fan of titan watches. The titan watches are considered as one of the coolest accessories. Everybody desires to have the most unique and stylish watch from their closet. If your husband has the habit of asking, 'What's the time?', then go gift him this attractive blu colored Titan watch. You may easily find the golden or silver ones in the top list of these branded watches. But I assure you that this unique color theme is a never seen before product. And therefore this wristwatch is in the list of Best Valentine's day gifts for Him and Husband.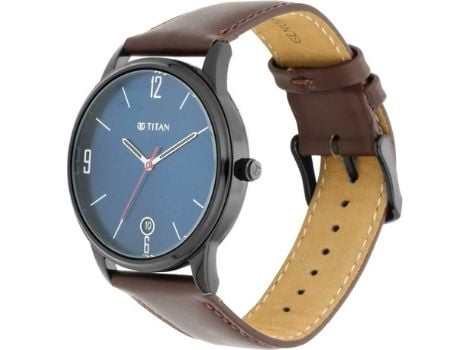 Advantages:
Firstly, this product is from one of the most branded companies of all the times-TITAN. So, no need to worry about the material and the warranty of the product.
Secondly, it has a very beautiful color theme f brown and blue. Hence, this watch looks highly attractive and surely adorns the hands of one who is wearing it.
Because it's a simple and sober design, it is eye candy. Yeah, simple is the new trend!
The belt of the wrist-watch is made up of eco-friendly material and has a seamless design for a perfect finishing.
Disadvantages:
The wrist watches are cell-operated. Although it is from one of the most branded companies. But, the watch needs repairing from time to time.
The cover of the watch is made up of glass. It can develop cracks upon repeated falling.
BEST VALENTINE'S DAY GIFT FOR HIM
Old school romance or that sweet love! Indeed a teenage love is cute and sweet. It looks like an eye-candy when you can spot young couples holding hands and walking along the pathways together. Do you know what is the best part of love? It is that the dedication level for each other never changes.
Even if you are a college student and you have a boyfriend, or you are a working woman and looking for a gift for your dear husband, the dedication level in each case remains the same. So you see readers, that's the beauty of love! At times, it may be difficult for you to select a gift because of budget constraints. But do not worry and relax, because below I have a list of cool gift suggestions which fall under the list of pocket-friendly Best Valentine's day gift for Him & Husband
1)The Man Company Caffeine Face Wash with Coffee Arabica
Coffee is known for its refreshing flavor which boosts our energy and spirit. Any coffee product contains caffeine and that's what, which makes the product special. Your boyfriend would feel refreshing and super energetic after using this exclusive fash wash from 'The Man's Company'. I addition to the special ingredients, your boyfriend will also start caring about his hygiene and looks because he would be using a gifted presented by you. So if you are planning to insert a cleanliness habit in your boyfriend, this product is sure to go as a gift.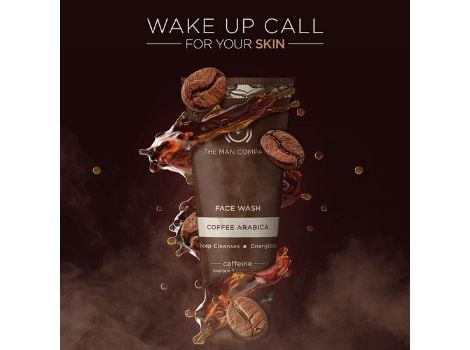 Advantages:
This handsome product for your handsome boyfriend is made in INDIA. So go and gift a desi fash wash to your desi boyfriend.
The coffee powder which is used as the core ingredient in this fash wash helps in cleansing and rejuvenating skin. It has anti-aging property. In addition to that, it also helps in brightening the skin. In short, it is an all-in-one skincare product.
The fash wash also has green tea extracts. This helps to hydrate the skin.
The fash wash also comes with UV protecting agents. All the exclusive ingredients make this product stand out in the list of Best Valentine's day gift for Him and Husband.
It is one of the most branded fas wash and comes in 100 grams pack.
Disadvantages:
This product is a one time use only. That means, it has no refill. So if your boyfriend loves the flavor and uses it too often, then you surely have to buy him another one.
Not enough lather is formed. Therefore, a bigger amount of fash wash has to be used for one single time.
The color of the face wash may get changed if the pack exposed to high humidity and exposure of sunlight for a longer duration of time.
2)Syngonium Plant in I Love You Vase
If your boyfriend is an environmentalist or believes that climate change is real. Then, you can surely gift him this cute little plant with 'I LOVE YOU' jute vase. Of all the products I have researched and reviewed, this one is the most sustainable gift item I have ever come across. Mostly, we all gift products which are one-time use. But who can think about gifting a plant as a Valentine's Day gift? Also, this gift would symbolize that your relationship is like a plant, which would bloom, grow, and bear sweet fruits. This product is one of the most unique gift ideas.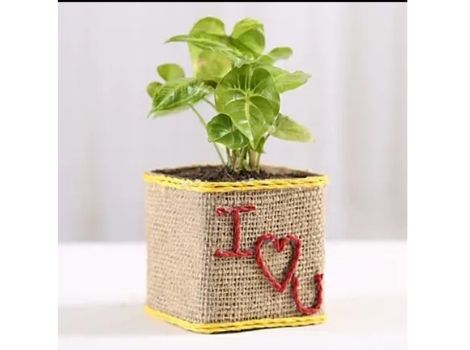 Advantages:
The vase has a South-American plant named Syngonium which is a type of Foliage Plant. Your boyfriend can use it for both indoor and outdoor purposes.
Syngonium plant is known for its unique arrow-shaped leaves. It is believed that this plant helps in reducing stress, anxiety, and sleep disorders.
The plants come wrapped in natural jute which has ' I love you' written on it with red raffia. This makes it the most unique plus eco-friendly gift for the eve of Valentine's day.
The plant is carefully placed in a 3*3 inches cubical glass vase.
Disadvantages:
Utmost care has to be taken to nurture the plant. NO too much of water and no too much of sunlight.
The plant has to be carefully shifted on another vase as it grows bigger.
This product is prone to insects or termites. As it contains several biodegradable products.
3)Valentine's Day Cufflink Hamper
Does your boyfriend bosses around you, or is he himself a boss? Whatever his profession might be, treat him like a boss with this unique hamper of deodorant and cufflinks as his Valentine's day present. This is the most extraordinary combo of gifts you can ever find across the internet. You might think why is this product here in the list of Best Valentine's day gift for Him and Husband. First of all, new stylish and trendy cufflinks are hard to find. Secondly, it comes along with a fresh-smelling deodorant.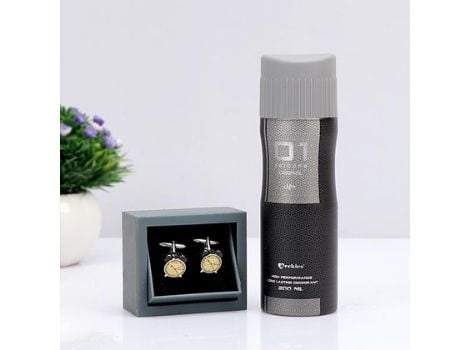 Advantages:
This combo is pocket-friendly. If you go searching for individual products you might end up paying comparatively more. But here at a fairly low price, you are able to get two products.
The surprise doesn't end here. This entire combination comes along with a greeting card. This would further add a surprise spark to your present.
The cufflinks are very unique, it has a clock design which you won't find easily.
You might ask me what is the specialty about this combination. Well. it comes along with a 200 ml zeroone deodorant bottle.
Disadvantages:
Handle with care for cufflinks. They are very delicate and can break easily.
The deodorant finishes out very easily. Use it efficiently.
4)Romantic Personalized LED Bottle Lamp
Everyone must have a glass bottle with a light series in it as a bedroom decor. But what about a personalized LED bottle? I swear you must not have seen a beautiful present like this. This is not an ordinary bottle-shaped night lamp for home decor. It is a personalized one. The design or the concept of this product might look simple. But with this simplicity, it has the creativity of the highest orders. Your love for your boyfriend will glow just like how this beautiful lamp would glow in starry nights.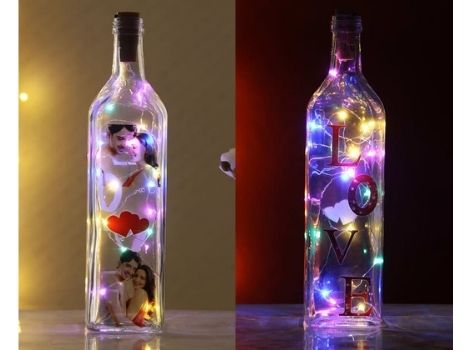 Advantages:
This lamp is a type of glass night table lamp which has the dimensions 2.7in X 2.7in X 11.8in (l x b x h). The compact size makes it easy to handle and carry around.
Your boyfriend can use this as room decor or even as a showpiece, alongside as a table lamp.
This is a personalized product. You would have to upload a pretty picture of you and your boyfriend of the site of igp.com
This glass lamp radiates a beautiful aura and aids to form a romantic atmosphere. A perfect light to set the mood right! That's the specialty which makes this product a must buy in the list of Best Valentine's day gift for Him and Husband
Disadvantages:
Handle with care! It is a glass table lamp.
Although LED lights have been used. Still, the product comes with no guarantee about how long the source of light would last.
5)Romantic Red Heart Box Of Assorted Dark And Milk Chocolates 10 Pcs
If your heart melts for him just like those sweet and delicious chocolates or if he is the chocolate of your eye! Then this chocolate box is a must buy. 10 assorted chocolates come beautifully placed in a big red heart-shaped box. I am sure that your chocolate boy would beam with happiness after receiving such a sweet present from you.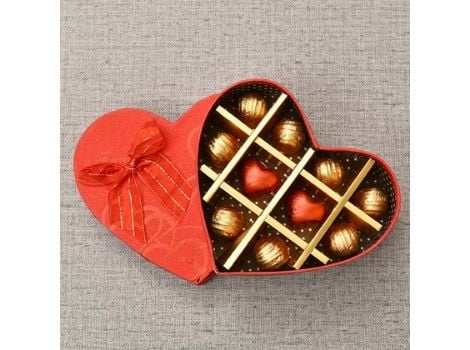 Advantages:
Chocolates have advantages and only advantages, especially when they are assorted. The pack contains 10 mouth-watering combinations of dark and milk chocolates.
The entire 198 grams comes crafted in a cute red heart box with a red ribbon symbolizing cuteness in love. Your boyfriend is surely gonna jump with happiness by such a cute gift.
The Best Valentine's day gift for Him and Husband if he is a foodie.
Disadvantages:
You might guess what disadvantages will a box of assorted chocolates have. Well, they have one that it needs to be refrigerated otherwise it will melt. Just like your boyfriend melted for you. ( LOL)
BEST VASTU GIFTS
What is love according to you? Is it a feeling or an emotion? Maybe it is another form of life like a rebirth? or maybe love is a kind of worship?
Well, I believe love is the feeling of living in a different universe while being present in the current world. Doesn't this sound auspicious and sacred? Like you and I have our special definitions for LOVE, similarly, there is a special and sacred category of auspicious gits.
You may simple gift a box of sweets and bring a smile on his face. But when you put in efforts to wish him good luck for eternity, that would create a positive aura around his space which would be because of nobody else but only you. Doesn't that sound interesting and cool? It could be such a cool idea to give Vastu products as a gift on the eve of Valentine's day.
1)Gemstone Crystal Tree Plant
Crystal trees are considered as one of the most sacred gift items in the category of Vastu products. They are known to create a positive atmosphere at workplaces, study, living rooms, or wherever they are placed. It is a symbol of prosperity, wealth, and love. Because of the embedded colorful crystals, they are eye candy and very pretty to look. Although, most of the Vastu products are only for decorative purposes. But they do create a positive impact on the surroundings.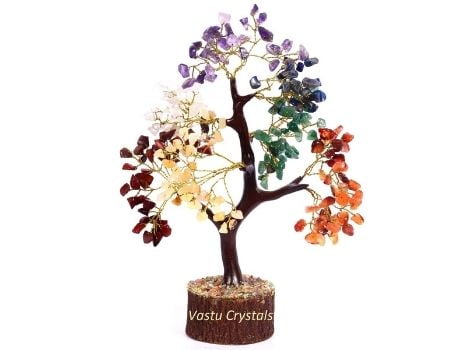 Advantages:
Embedded with 7 different colored crystals, the tree signifies and represents 7 'CHAKRAS' of life. A very beautiful concept of this gift. Your boyfriend or husband would surely realize that all you want in their life is happiness and love.
You can use this fortune tree for several purposes like Reiki, healing, wealth, and positive energy. The all-in-one benefits are what that makes this product in the list of Best Valentine's day gift for Him and Husband
Do not worry that the tree would easily break or crumble. Supported by strong M-seal, this tree is very sturdy from the base.
Disadvantages:
The crystals are delicate and small. They may fall off due to continuous wear and tear. Hence, make sure that you keep it safe.
The color of crystals will fade away if you keep it under the high exposure of sunlight for a longer duration. Moreover, as this crystal tree is handcrafted, it is not easy to repair.
2)SAF Buddha Vastu UV Coated Home Decorative Gift Item Framed Painting
If your boyfriend is an artist or a photographer or if he loves paintings. Then believe me as my recommendation to you would never fail. The photo of Lord Budhha with his eyes closed seated in his meditating position is the most auspicious Vastu gift. You may ask me why I'll ask you to look at the picture for yourself. The posture of lord Buddha is so much calmed and composed. It would bring instant peace to anybody's mind.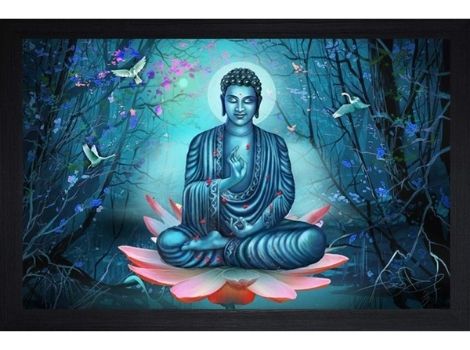 Advantages:
This is the best Vastu product for a gift on Valentine's eve. The product is a large painting of dimensions 35 cm x 2 cm x 50 cm
Your boyfriend or husband can use this as decor or showpiece in his living room, bedroom, or study.
Firstly, the color theme of this painting is very calm and unique. It brings instant peace to one's mind.
Secondly, it creates a positive aura in the atmosphere. There is only happiness surrounding the person who possesses this painting.
Moreover, the painting already har dark broad frames. So your boyfriend wouldn't need to put additional supportive friends. Therefore, this product is ready to use.
Disadvantages:
The only disadvantage this product has that it is a hand-crafted painting. So keep away from the reach of liquids and sharp tools.
3) Lvi Craft Laughing Baby Monk Buddha Set Of 4 Statue
We all have played with dolls and action figures in our childhoods. We have always adored the small cute statues of toys we had. But wait! I am not talking about gifting a toy set over here. I am talking about gifting your husband or boyfriend this cute set of 4 baby monk statues. Looking at these cute baby monk statues your boyfriend would surely smile like a child.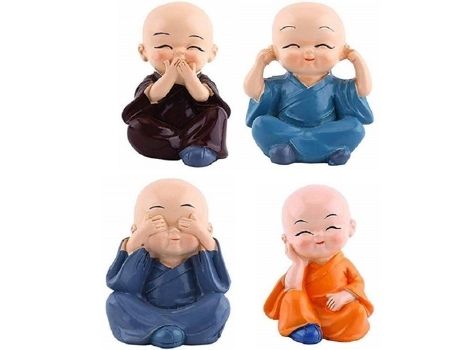 Advantages:
The statues are made up of polyresin. This makes the statues light-weight and easy to carry around.
The product contains 4 baby monk statues each having a different posture. But do you know what's that special common thing in all of them? Their cute baby expression.
Each statue has a dimension of 4 cm x 6 cm x 3 cm. Although it might seem small, the miniature concept is what makes it look attractive and adorable.
Disadvantages:
The product size is too small. Therefore, keep away from the reach of small children.
Color might fade away with the passage of time.
Are you looking for solutions to your relationship problems? ASK THE EXPERT! Must-read articles of DR.LOVE:
CONCLUSION:
Search for it on online stores, or personally visit a retail store, I definitely agree with you that it is very hectic to decide a perfect and useful gift for your dear boyfriend or husband. But when the question is about love, it is worth for the quest! They say everything is fair in love! Yeah, that's right because everything is is fair- even buying a perfect present also. Scroll up and select the most unique present from the list above. I sincerely hope my reviews on the best Valentine's day gift for Him & Husband would help you. Happy Valentine's Day shopping dear readers!