First date? With Dreamgirl or dream boy? What to do? How to do? Where to go? What to avoid? How to talk to her? What to wear. Oh my god, countless questions have arisen since you have planned to date. Dating is a very tricky task for boys and girls. I know you are a single person and looking for a dating partner to carry on a romantic life. Let me help you with the best dating tips for beginner, new relationship & first time dating tips. Go through my article and get answers to all the questions you are looking for.
Must-Read love Tips
1.Remember dating is a tricky love game
Yes, of course, dating is a tricky Romantic game. Now you are thinking why dating is a tricky game? Because dating is related to our feelings & emotions.
Dating as a beginner is really confusing and tough. Because the top thing is to approach for a date, the person who you like the most.
Have you practiced a hundred times before approaching or before asking for a date? "I like you", "I Love You", "I have some feelings for you" is not it the goosebump feeling when you explain in front of your loved one?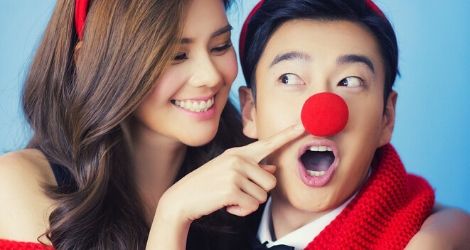 If you are planning to date for the first time in your life. I know your heart is beating very fast. It appears like climbing a mountain or qualifying an Olympic round.
Lots of questions are popping up regarding the first date. As a beginner, you lost confidence in the case of dating. Because you have no experience of dating earlier. These are my dating tips which I have tried also in my life when I was near 20 years.
2.Select dating partner carefully
Dating is not a big thing. The most important thing is to date with an appropriate partner. Think about it once. Why do you want to date with that particular boy or girl?
Of course, because you are looking for something interesting in the person. Or you like his smile, innocent, intelligence.
Which type of partner do you want to date with? Ask this question first with yourself? If you are getting these answers in the person with which you want to date.
Then congratulation you can go for your first date. Basically dating is related to emotional attachment, sharing of feelings. In that case, the partner must be according to your desire who can fulfill the emotional need.
The time it is like starting a romantic journey. That is why partner selecting is must be your top priority in the case of dating.
3.Make inquiry before dating, and know the person on the date
No, no inquiry does not mean spying of your dating partner. It normally means you have decided to spend some romantic moments with a selected person.
At that time you must know the person. That he or she matches according to your nature or not. The guy or girl you are going to date with is real or fake.
For example, imagine if you have met someone on tinder or Facebook or Instagram and decided to date. Check its profile carefully whether the person the boy or girl has a fake account or real.
After inquiry, if you are meeting. Do not make your dating an interrogation session. Darling, you are not at the police station. You are at the restaurant, park or seashore.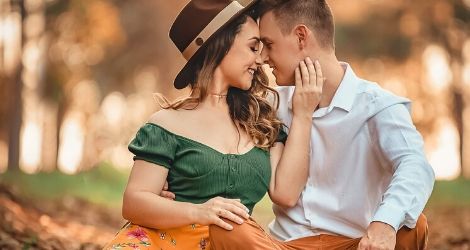 Try to make your dating light, friendly, Memorable. Don't ask about her great grandfather or mother just talk about both of you. About like or dislike and leave something for the next date also.
This is not going to be your last date so do not ask everything on the first date. It is advised that and does not make the first date boring, monotonous.
But it also does not mean to make your first date adventurous. Try to add some spark, creativeness, a memory so that your dating partner wish to date with you again and again.
4.Choose a public place for the first date.
It is ok you are on the first date. But this does not mean you got the ticket of romance. Make your first date comfortable. Never plan to select dense forest, adventurous place(does not matter you love adventure) as a dating destination.
Already you are dating for the first time. Never try to make it your last date. Go to a restaurant, park, plan a movie date. Because meeting someone for the first time in a deserted place or place where fewer people used to visit.
It is enough to scare your dating partner and gives a fearful memory. This disaster will make your date worst ever. It is ok you want to meet your dating partner in a peaceful place.
But before that, you have to make your bond stronger. Dating for 6, 7 times share your feeling well then after you are free to go to a peaceful place. To discover yourself and your partner more it is up to you.
MORE DATING TIPS FOR BEGINNER NEW RELATIONSHIP & FIRST TIME DATING TIPS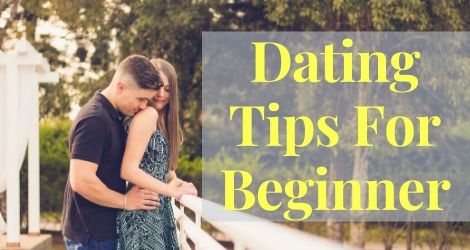 5.Make your first impression memorable

You must have heard in your childhood that the first impression is the last impression. The same logic applied to the dating also. Look does matter in case of romance, love, friendship.
You should not be very beautiful or handsome. The presence means you must wear properly, a clean bathed perfumed body. A sweet way of talking.
Do not become rude or harsh in your behavior. After saying bye to a dating partner. What your partner remember is your sweet behavior personality.
That is why present yourself very elegant. This does not mean to overdo anything. Just be natural & stay comfortable. And it is enough to impress your dating partner.
Must-Read Love Tips
6.Best dating tips for beginner is keep away smartphone
You are on the date with your dating partner. You have not come to a dating point to date with your smartphone. For some hour either silent your smartphone or switch off it.
Your time is only reserved for your dating partner. Stop checking your notification. Focus on your partner it is your first meeting.
Because of smartphone addiction never try to make it your last date. And you are intelligent enough to not spoil your first date only because of a smartphone.
7.Don't dare to ask about ex
The question is popping up in your mind. This is my first date and I have no ex-boyfriend or girlfriend. It is ok you have no ex. But this does not mean it is also the first date of your partner.
Even by a mistake do not dare to ask anything about past relationship experience. Your partner has come to date with you. It doesn't make sense to ask about an ex-dating partner.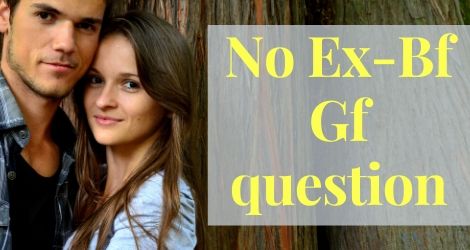 Never think to ask about past relationship experience. Why did you quit your first love affairs? What was the reason behind your break-up?
Your partner earlier relationship is none of your business. Shut your mouth on it. Don't make your dating a question-answer session. It would make your partner feel uncomfortable and awkward.
Instead of asking about past relationships if any. Make sure your dating partner that, you do not care about his/her past love experience. What matter more for you is the present.
8.Choose dating partner who has an interest in you
Dating is not a one-sided meeting. If you are interested to date with someone but he or she has no such interest. Then drop dating ideas with the same person.
If your dating partner has not the same feeling for you then there is no meaning of planning a date. As a beginner Don't be hurry to date with random people.
Of course, dating is also connected to an emotional bond. It is a combination of interests & feelings. Every relationship needs feelings, an attraction where both the partner respect and like each other.
Do not get sad if your dating partner does not show interest in you. It is only your first date. That is why before dating choose a partner who is also willing to date with you. Do not you think this dating tips for beginner new relationship & first time dating tips is very helpful for romantic life?
9. First date cannot be the last keep in mind
I know you are dating and it is your first date. Dear, you are a fresher in case of dating also hahaha. Never try to keep this conception of "first love ever" in mind.
Actually First love ever concept does not exist on earth in the 21st century. Relationships need commitment, time, understanding to carry on for a lifetime.
And of course, you cannot get it on your first date. Maybe you did not like many things in your dating partner. In this situation how can you expect the first day to last forever? How can you expect for a final commitment? Stop expecting on the first date.
10.Do not share your secret is best dating tips for new relationship

The first date means a casual meet you are meeting with your dating because you wish to know each other. Do not share your secrets instantly. You have no need to open up in the first meeting.
Keep your curiosity, feelings calm down till 2, 3 dates. Trust is earned. You cannot trust someone's in just the first meeting. That is why you must avoid sharing your secrets on the first date.
If dating partner fulfills promises and stays honest with you and your loved one. This means he/she respects you and you trust. In that case, you can share your secret. Because trusting someone takes time.
11. Dating tips for first time is no to sex & romance
Dear, you are on the first date not on honeymoon. So calm down your sexual feelings. Keep your romantic personality inside till few dating.
You are dating the person to explore each other. To share feelings & romance. Do not stain your character by asking for romance or sex. It would show you a lusty person rather than a sweet person.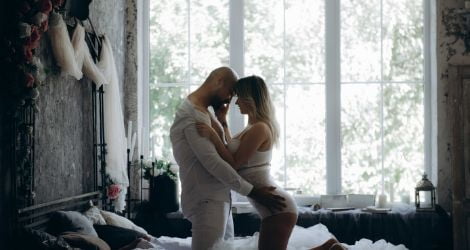 But yes you can say goodbye by giving a warm hug. It would prove your humble and friendly nature. You will appeaar cute if you ask for a cute hug.
12. Stop flirting on the first date
Never try to flirt as it shows you are pretending to become over-smart. Flirting is a downmarket action. Already girls like a true and pure guy with elegant personality.
Flirt is a school time game. Now you are mature enough to understand the importance of heart, love feelings and emotions.
13. Keep smiling, do not be serious
Your smile makes you beautiful. Someone has said once "a smile is infectious". But this does not mean you start smiling and laughing contionously.
Dating is not a serious issue to deal with it. It is a pleasant meeting which must be a happy, romantic and smiling ending. Show your confidence by talking about your passion, hobby, ask about her likes & interest also.
Try to laugh together it would make your date happy, and memorable. Share something about youself, ask normal and funny incidents from dating partners.
It would give you a moment to open up. And helps you to come close to each other. Dating is not a task. It is a romantic trip. Go and explore it. I think I have given the best dating tips for beginner new relationship & first time dating tips.
Must-Read Love Tips