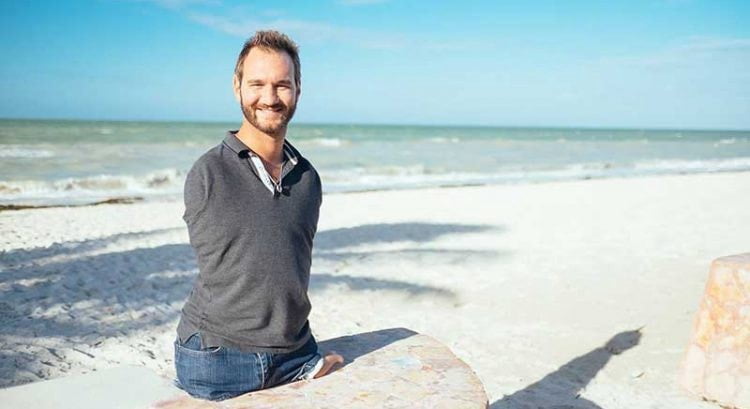 The maximum population doesn't believe in TRUE LOVE. For someone, love means a handsome boy paired with a pretty girl. None can afford to love a physical disable man. But NICK VUJICIC has born with lucky fortune. Born with physical disabilities is a challenge in itself. And Nick has faced the challenge deeply. Nick was born without arms & limbs. And he never thought that he will have a better life on earth than a billionaire. Now Nick has become a famous motivational speaker on the GLOBE. In his biography, he has a great love story than Romeo Juliet. Nick has an unbelievable love life on the Earth. So let's talk about NICK'S FAIRYTALE love story.
Also Read:Oprah Winfrey: A Fairly Tale Love Story Without Marriage
Nick A Motivational Speaker & Love Guru
Being a physically disabled man Nick tried to kill himself in his early 10. And after that disastrous plan, he promised himself to never feel shame on his disabilities. And the journey of his motivational life began. Nick writes with his toes. He learned swimming, computer operating, sky diving as well.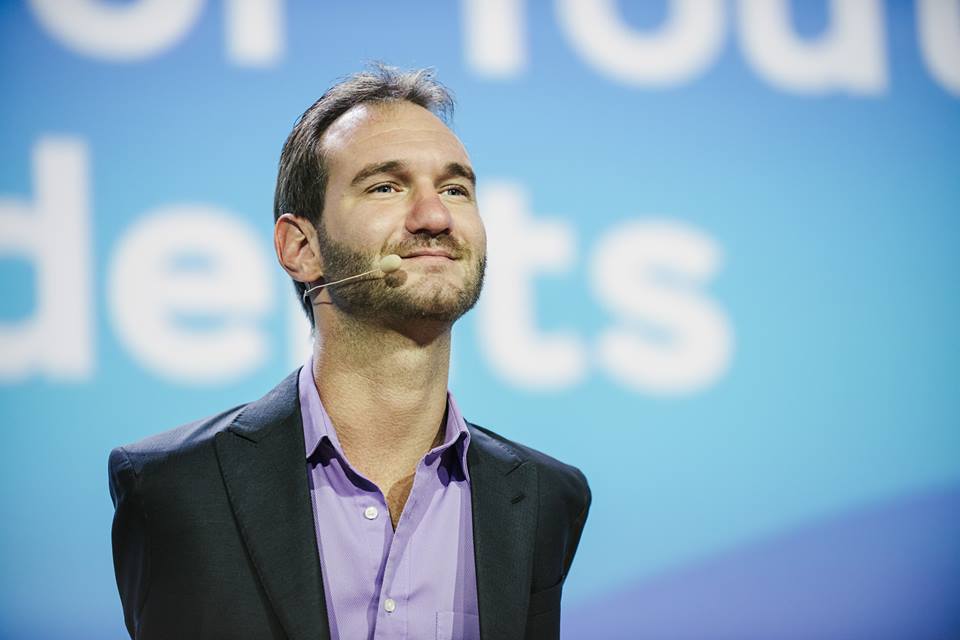 Nick has traveled more than sixty countries for his motivational speech. And inspired millions of children, youth, businessmen. He is responsible for many, believing in true love. And yes let us have a great look in his romantic love life.
Also Read: Helen Keller: Biography & Hidden Love Story
Nick First Heartbeat For A Girl
It was 2010 when Nick was in Dallas for his motivational speech. There was a girl sitting as a listener. Nick had not even a single idea then. That this motivational speech will bring love in his life. Nick met his dream girl Kanae Miyahara. They fall in love with each other in no time.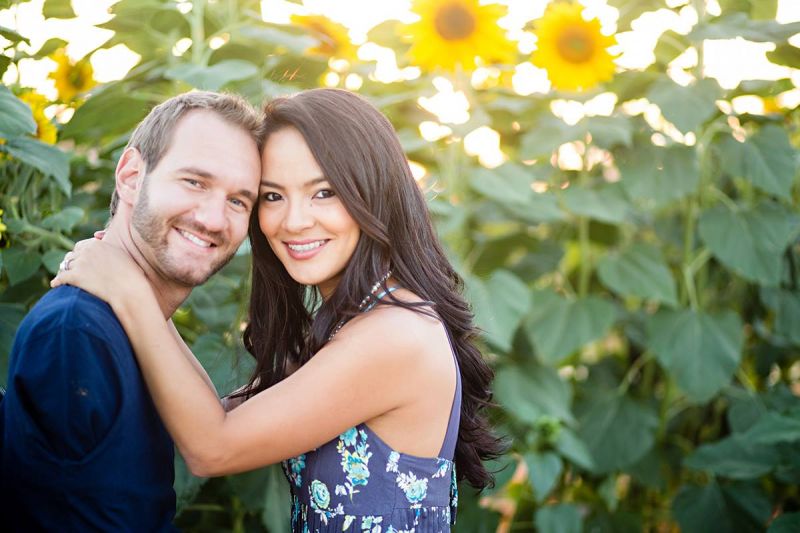 Actually, Nick got an opportunity to meet Kanae at the end of the speech. It was love at first sight moment for Nick. But Kanae was not sure about her feelings. If it is Love or Infatuation.Although Nick's inner beauty touched the Kanae's heart.
Also Read:What Is Love Life Without Sex
And The Love Story Began
Before meeting Nick, Kanae was in many relationships. But that was not more than physical satisfaction for Kanae. Although the earlier boyfriend was physically stable. But lack of inner beauty. Here Nick's rare quality took Kanae's heart. She got what she was expecting in other men. And the love story of Nick began.
After meeting Kanae, Nick was mesmerized by his beauty. Nick wished to give his luck a chance in Love. He contacted his fellow speaker Tammy to matchmaking for Kanae. Kanae used to work for Tammy those days. And the idea worked.
During his speech, Nick was feeling a lack of concentration for the first time. Because Kanae was running on his mind. He wished to solve his romantic issue as soon as possible. Kanae's kind heart attitude touched Nick deeply.
Also Read:8 Behavior Men Show When They Are With Their True Love
Beginning Of Romantic Life In Nick's Life
The duo then started dating each other since 2010. After dating for two years Nick & Kanae decided to take their relationship at the final destination. In 2012 the happy couple tied the knot of marriage. And they set the goal for lovers across the world. That TRUE LOVE has no boundaries.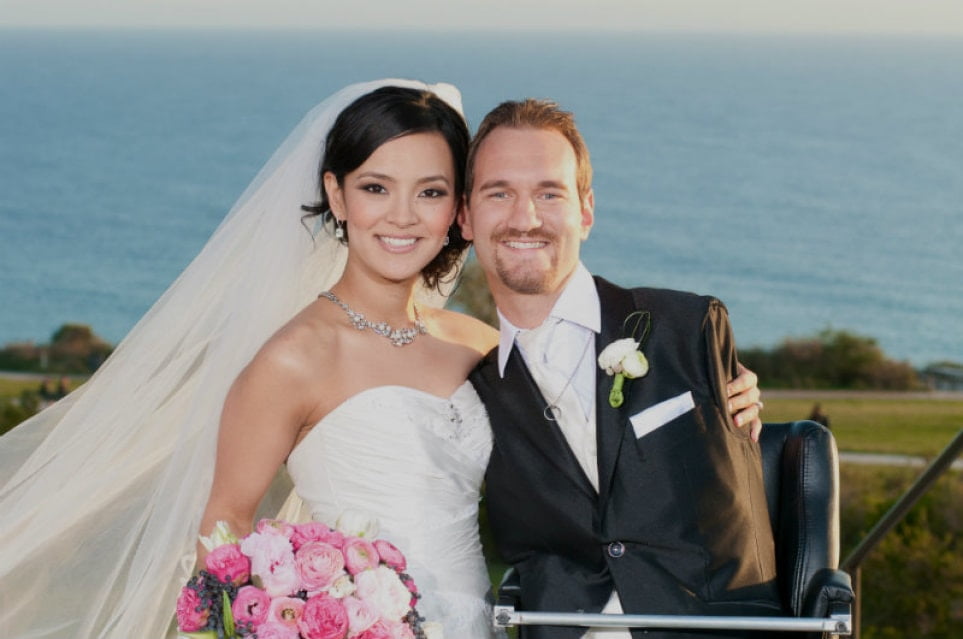 And they were living happily after that. In fact, Nick has a happy family also with four children.