"It's easy to love, difficult to stay in love". Everyone falls in love once in life and it is the most amazing feelings to be with a loved one. At the initial level when you are in love things go fairytale. No love and no extra efforts are needed to run a relationship. But as time passes by we started feeling things dull and tasteless. It appears like love has no feeling now. So how to keep love life fresh and strong is a big challenge to sort out?
A relationship is very soft to hold. Even a bit of harsh feelings kills it. I know you cannot live with a broken heart. That is why I have posted this blog.
Actually it is not our fault to lose interest in a relationship. It is the passage of time and professional responsibility. We sometimes ignore our love life. And feeling like losing love. Not to worry go through my relationship tips. I am must sure it will solve your love issues.
MUST-READ LOVE TIPS
How to keep love life fresh and strong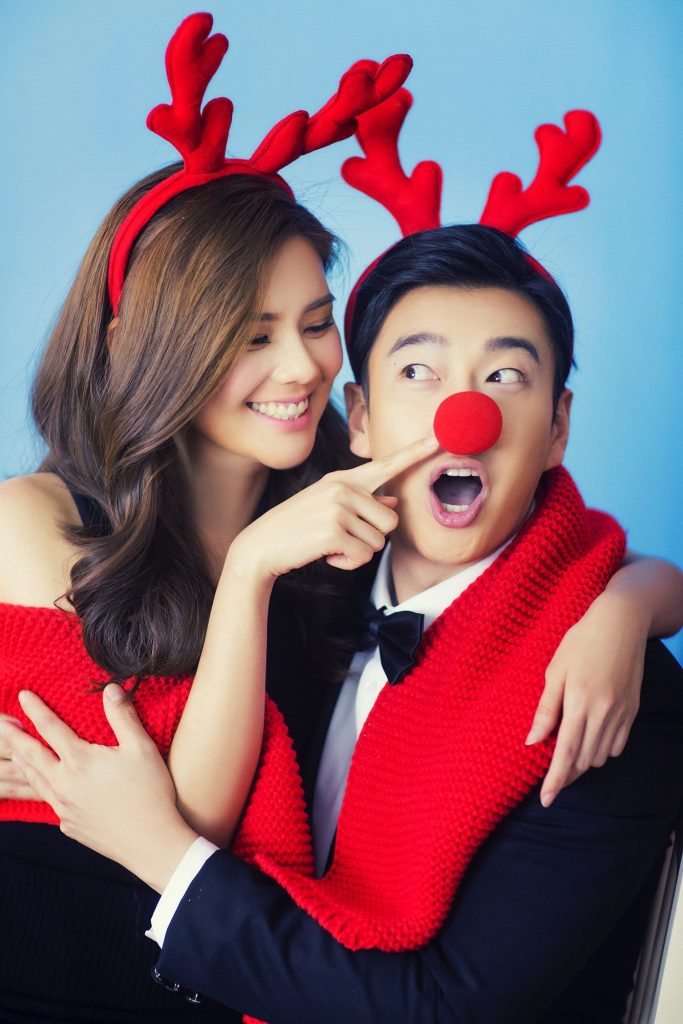 1. Try this new way of expressing feelings
After being in a long term relationship. We started feeling boringness in love life. Every day chatting, audio call, video calls smells monotonous. So how to overcome the dull romantic life is the main issue.
It is as simple as you think. Why do not you try something very romantic? Let me tell you. Write a LOVE LETTER to your partner unexpectedly. If romantic things happen without planning, it makes the bond stronger.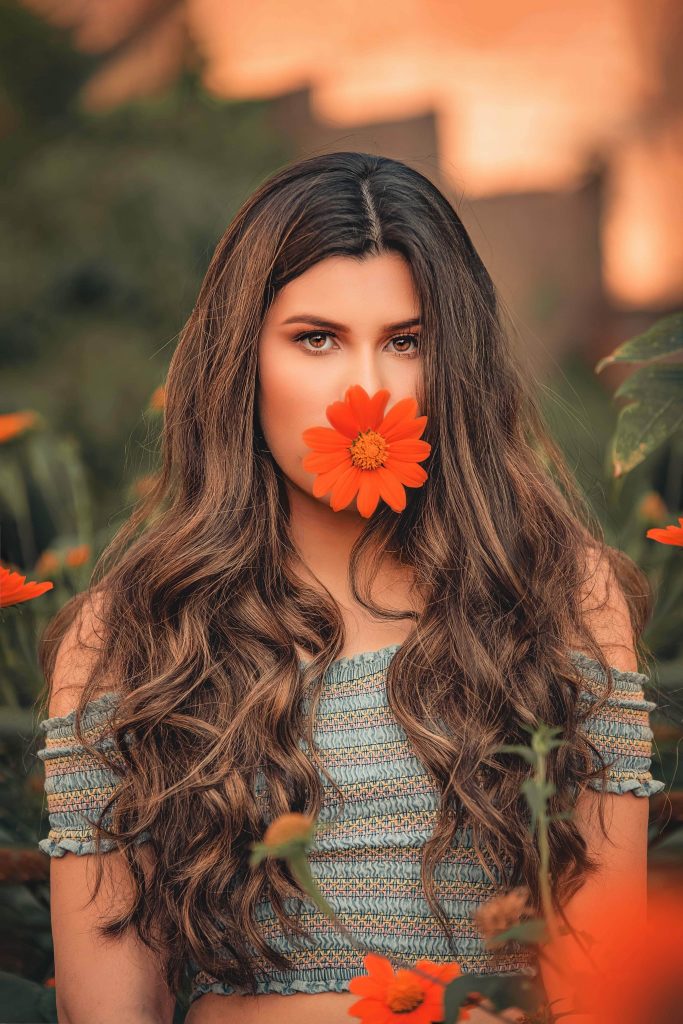 Express the feelings you wanted to say a long time ago. The feeling of holding a letter in hand, the smell of the person and the curves on paper. It gives a pleasant and beautiful feeling ever. This is one such thing that can be replaced by nothing.

One can be you can leave small notes for the person. If you are staying in one house may be on the fridge or in a tiffin box. Sometimes saying "old is gold " turns out to be true.
2. Listen to his/her desire
Holding your partner's hand and listening to the feelings is a great way to fall in love countless times. When you listen to the loved one. It gives him a feeling of love and care.

This is one of the best ways that can keep your love go with the flow. Listen to what the person desires to express. It doesn't matter how important or silly it may be. It can mean a lot on your side to your partner.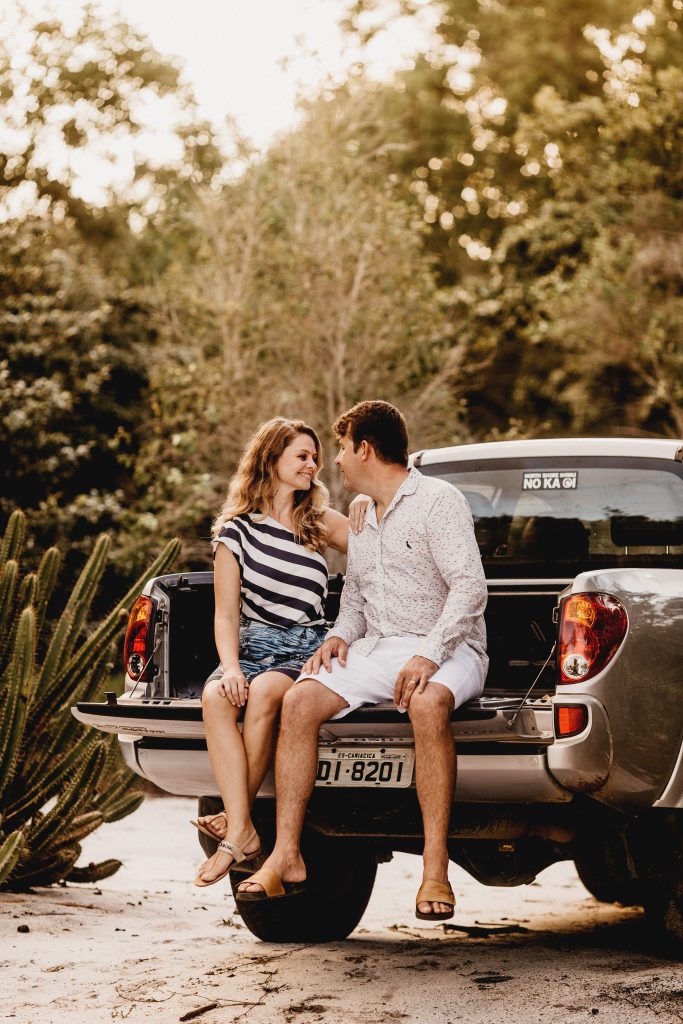 We live in a world where there are a great speaker but not a listener. It is a great luxury if anyone invests time in listening to you.
This may sound very normal but it is a great gesture towards that person.

3. Little surprise gives priceless love

What if your loved one gives you an unplanned surprise? It would bring tears of joy in your eyes. Am I not right? Of course, a surprise stays close to our hearts.
Sometimes your partner may expect a single surprise. Because your surprise holds feelings for your partner. It may be an unplanned date or gifting some favorite perfume, flowers.
Never forget to spend quality time together. Time is a great healer. Loved one only wants your time. The loving moment wishing to spent together. So give TIME in surprise.
4. Try creative work together
What do you expect in your love life? Of course, a loving partner with a caring attitude. So what you need to make love life stronger? Hmmm, the closeness of a loved one. The question is how will you stay close and together?
Let me tell you. Steal some time from your busy schedule. Plan creative work. Because creativity in a relationship brings you closer to partner. It need not be expensive it must be simple yet creative. Join guitar class together, music will give you a reason to come closer.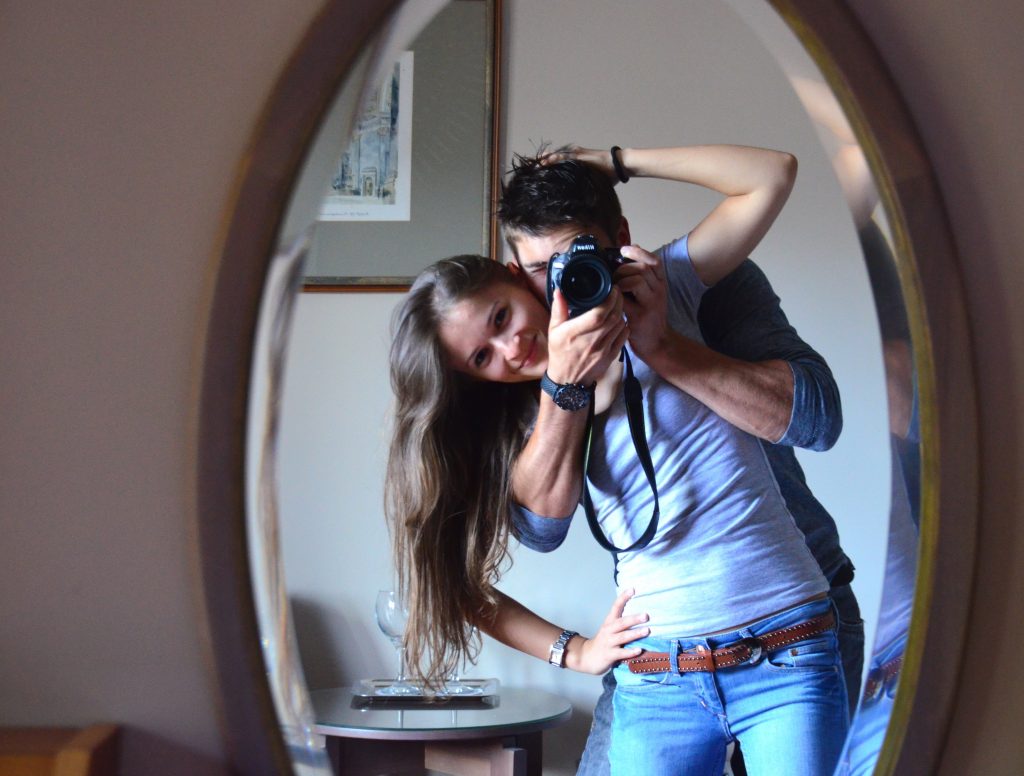 Cook something new from youtube, magazine, or t.v channel. Spending time together in the kitchen at the weekend will add flavor to your relationship.
That is really a great way to bond over things and one good reason to spend time with each. This will help that way your relationship will grow.
More tips on how to keep love life fresh and strong
5. Choose each other every day:
Fighting and argument in very normal in love life. Where there is love, there is a fight. But fighting should not be the reason to end romantic relationships.
There are days when you fight and it is normal. In rage you say such thing that one should not say. Even you do not realize at that time. But having an unwanted discussion or argument it does not mean things between both of you is over.
Just calm down and remember the love moment you spent together. Dump the rage fight and argument in the dustbin. Get up, go to your loved one. Hold him/her in arms and say I LOVE YOU.
A small sentence holds deep feelings and emotions. You have to keep patience, not to give up on your partner.
6. Make the person feel important

It doesn't matter how much small or big thing is. Try to involve your someone special in every decision. In this way, you are showing that you accept the existence of that person in your life.
More it will make them feel respectful towards you. It means when we love someone very deeply their opinions, suggestions matter more to us.
7. Have a comfortable social life:

Make it a point that you make up socially in each other's family and circle. That shows you respect the personal life of a person. Have a common friend circle it is a good way to maintain up with each other's social life.

8. Must have a perfect romantic sex life
What we cannot avoid in our love life? Of course, romance and sex. Can you live without it? The answer is NO. Because of romance and sex are a part of love life. It contains eternal feelings.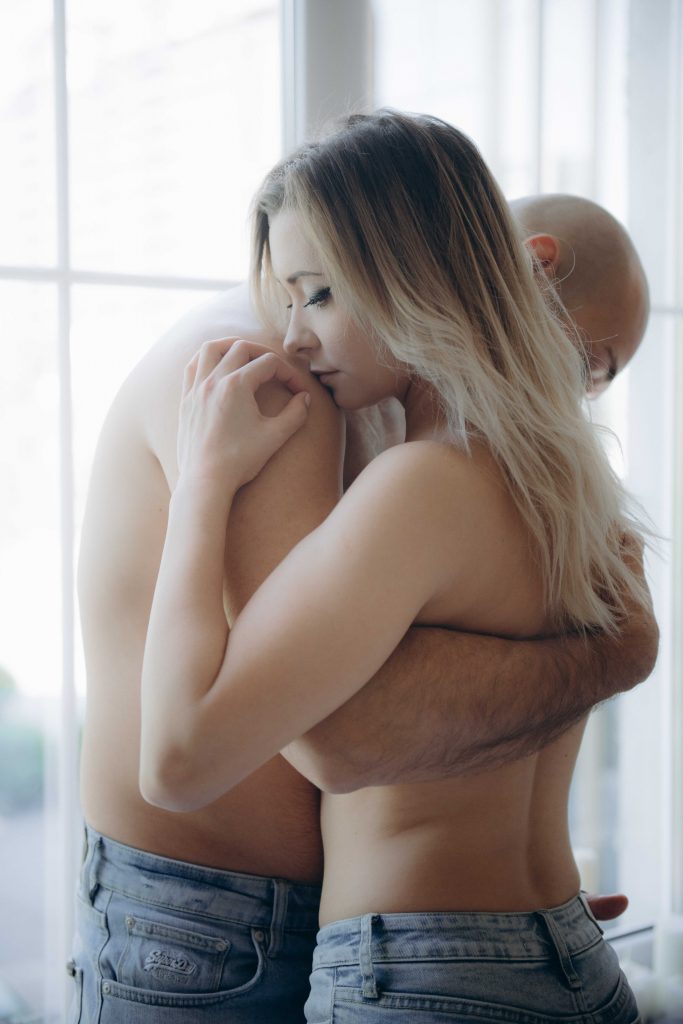 In a relationship, we must need a romantic moment to refresh life. Romance gives us mental relief, emotional stability. It is necessary to maintain a romantic and sexual life.
A perfect romantic life with a combination of happy sex is enough to have a strong love bond. So what are you waiting for? Stael some precious time for a pleasant moment to create.
But always keep in mind. Don't force your partner for it. Let it happen in a natural process and let it go with the flow.
9. Express you feeling with emotions

Do you know why do we feel low in a romantic relationship? Because we are miser enough to express our feelings. You do have many cute feelings for your partner.
But maybe you are waiting for a perfect moment to express. Or maybe you are thinking of. Why should I say I LOVE YOU, I MISS YOU first? My partner should say first. If you are going through the same situation. Then, dear, it may harm your relationships.
Expressing feelings is an important part of a love life. Express in your own way or maybe way your partner likes. Be precise in delivering your feelings to the person. It really feels good when you remind someone how much you love him/her. And especially express to them in front of people.
10. Always show gratitude:

No matter how much you love a person. Loving someone does not mean you forget his/him saying thanks to being part of your life. THANK YOU SO MUCH may look very formal in love life. But it must be said to partner.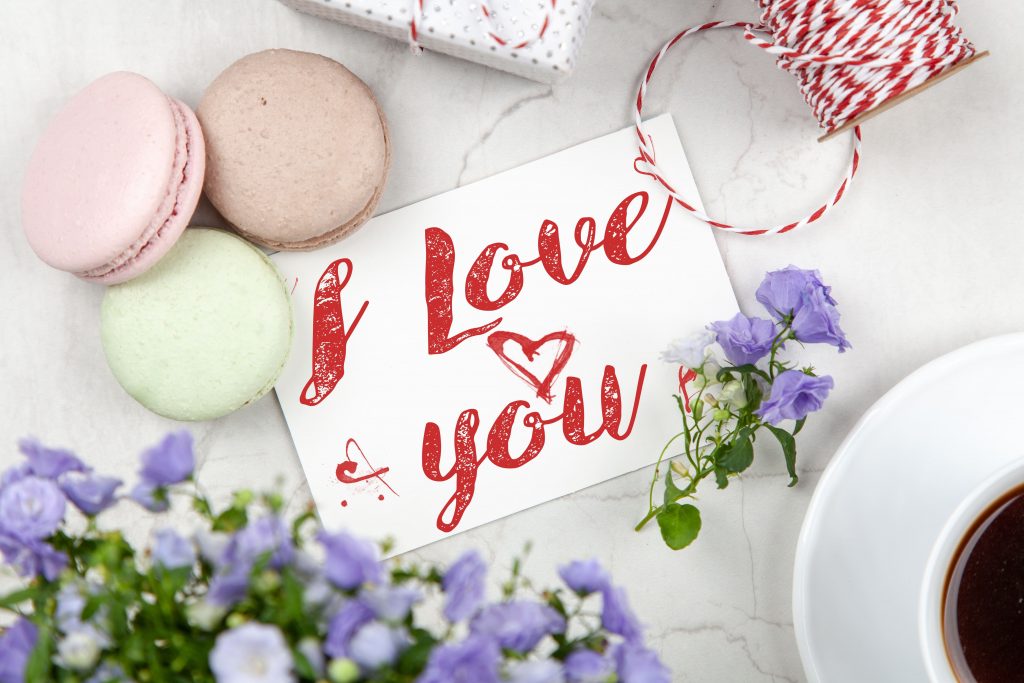 A single thanks can make your loved one whole day happy. It shows that he is special to you and close to your heart also. This shows that their efforts matter to you.
CLOSING THOUGHT ON HOW TO KEEP LOVE LIFE FRESH AND STRONG
Loving a person is not the only thing. But when you decided to enter a relationship it just cannot work from one side. Both of you need to put an equal amount of effort. But when you come closer and give love a meaning then your relationships become beautiful.
MUST-READ LOVE TIPS
Here are the lines from my poem:

"I shall be the black rose in the garden of red,
So that you pluck me,
Decorate me with your love,
So that I become yours forever,
I want to become poetry,
That when someone recites me,
You would be compelled to dance on my melody,
I shall be swirls of breeze when you take a stroll through the sea,
I shall be the stars of the universe,
That my shine makes you fall in love with me,
I shall be the sunlight peeing from your window making you laugh,
I want to be poetry,
So that you get addicted to my fragrance in the quaint treatise,
I want to become your poetry so that you can read me like your's,
Till infinity."
Let your love grow and help you to build an amazing and beautiful life.