We do lots of things to spice our romantic relationship. We try every single tip to make our partner happy and smiling. But dear girls have you ever thought of your boyfriend to make him feel loved? Not yet?? Here are some relationship tips for your happy relationship goals.
Okay, come with me for romantic ideas to make him feel someone special. When you are in a long term relationship. You only wish to sank in love, to feel love & to be with love.
Sometimes you feel the urge to say some "cute romantic lines" to your boyfriend".So here are 20 cute lines to say your boyfriend in love moment".
Must-Read Articles
1. Cute Lines To Say When You Miss Him
Most of the time we can do nothing more than missing him. It that alone moment you can send him your true feelings. Send your feelings in the form of text & images. These lines are the perfect match for your boyfriend. And enough to bring a smile on his face.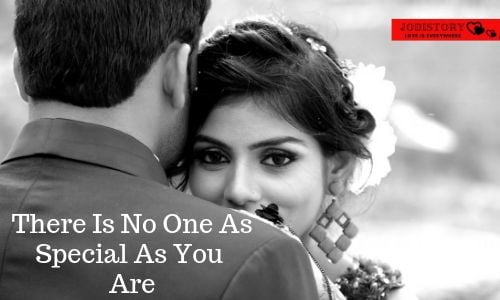 ? "There is no one as special as you are".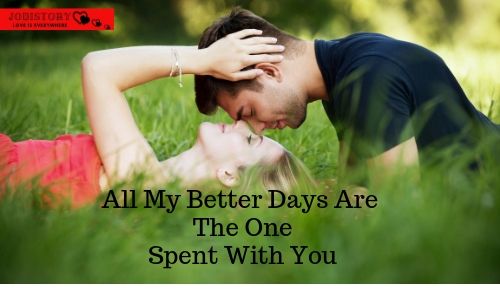 ? "All my better days are the one spent with you. I want those days forever".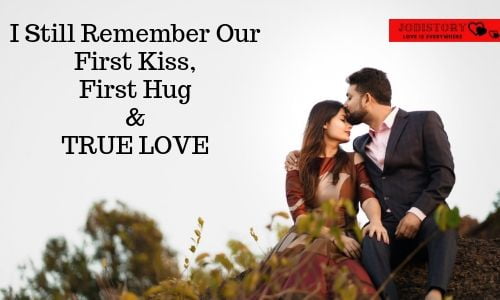 ? "I still remember our first kiss, first hug. Missing you this moment very badly."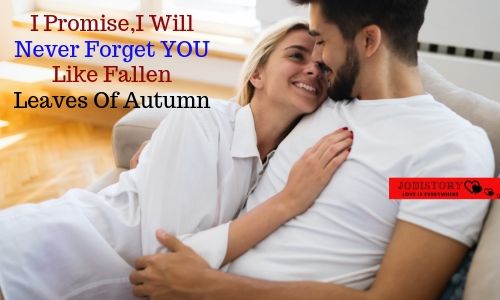 ? " I promise I will never forget you like fallen leaves of autumn. Because you are not a season to change. You are my season of love. I wish to dive in it until my end of life".
So pretty girls these romantic lines are super cute for your boyfriend. After receiving these kinds of messages. He would like to fall in love with you again.
2. Cute Lines To Say When You Feel Deeply In Love With Him
Sometimes we girls are damn in love with our boyfriend. But we hesitate to express it. Gone are the days when boys used to express his love earlier than girls. To achieve your relationship goals, sometimes you need to be a poet also.
So dear romantic girls today is your day to express the desire of your heart. It is a moment to grab the feelings of your boyfriend. Here are the lines for you pretty girl.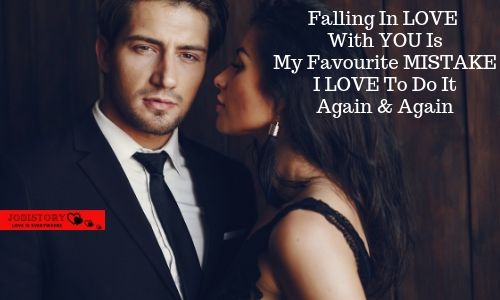 ? " Falling in love with you is my favorite mistake. I love to do it again and again".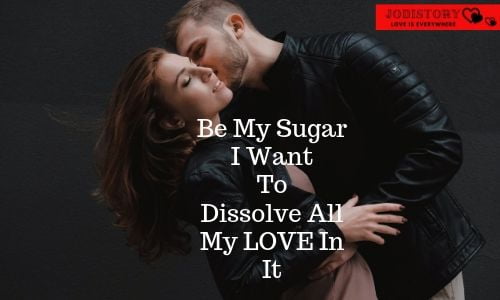 ? "Be my sugar, I want to dissolve all my love in it".
These adorable lines are enough to make him fall in love with you forever. A few more cute lines are waiting for your boyfriend.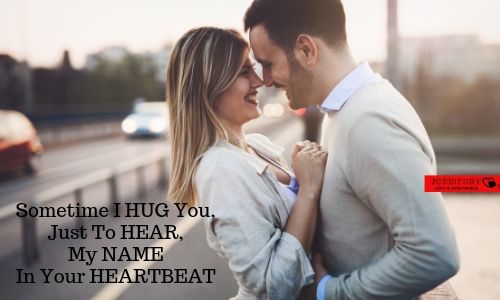 ? "Sometimes I hug you just to hear my name in your heartbeat".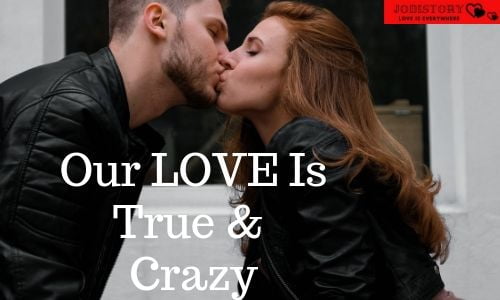 ? "Our love is true and crazy just like us. I want this craziness until our last togetherness. Stay the same forever. I love the real you".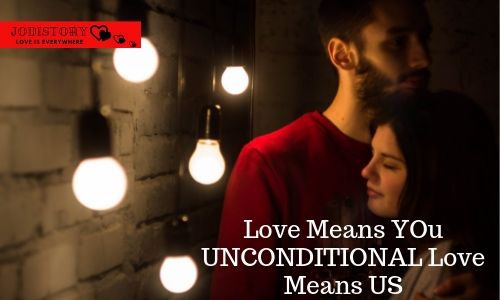 ? "Love means you. unconditional love means us. Today I wish to show all my love for you. Which I have never expressed earlier. Because I was childish then. I have matured now".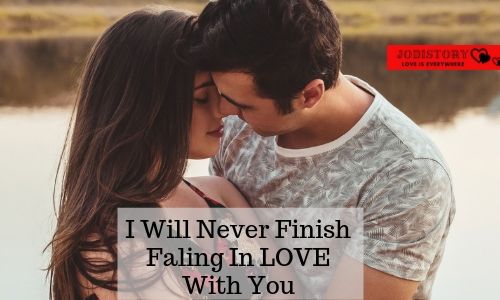 ? "I will never finish falling in love with you. You are not a chapter to close. You are my story to continue".
3. Cute Lines To Say When You Are Grateful to Him
Saying thank you is a better expensive gift than iPhone. Sometimes we feel to say him thank you, to be part of our life. These amazing lines are for your boyfriend to impress him forever.
In fact, these romantic lines are the way to bring him closer. It will surely make your boyfriend fall in love with you deeply.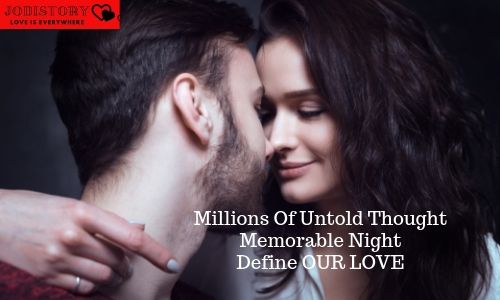 ? "Millions of untold thought, memorable night define our love. You made it memorable and adorable. Thanks to being part of my life in every up & down".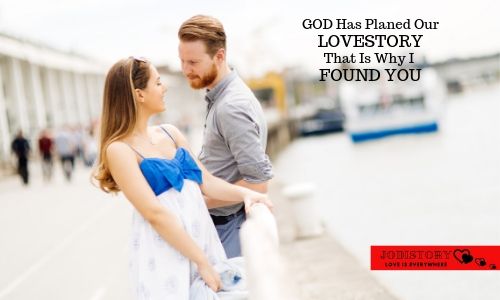 ? "GOD has planned our love story. That is why we are together today. Be with me forever. I love to be with you ever.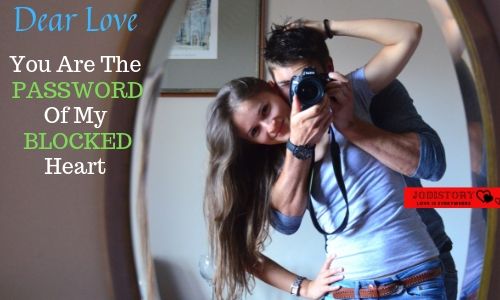 ? " Thanks, infinite to be with me, when I turned stubborn. I know the frustration you tolerated because of my anger. But you did not give up on me. You never left me alone in a tough situation. Dear hold my hand for now & forever".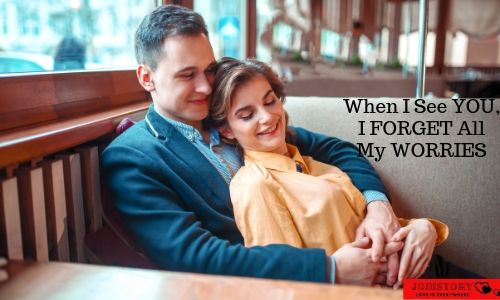 ? " When I see you I forget all my worries. I know I did not say it to you ever. I feel your sincerity, your love, your emotion & affection around me. You are the one who completes my life".
Must-Read Articles
So, cute girls these lines are enough to say to your boyfriend. But all the cute things must come from your heart. It contains real feelings and emotions. Which you wish to express for your loved one.
Go ahead. Write some lines. Impress his occasionally. Bring him closer to your body and soul. These relationship goals bring happiness in your love life.