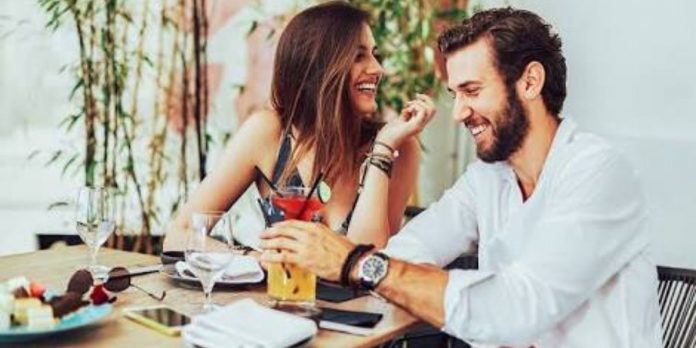 In the race of finding true love, many people succeed and many fail. Sometimes it's just infatuation but learning this fact takes a long time. When we spend time together we definitely learn about each other's habits but would that just be enough to identify whether he is the only one?
Also Read: 8 SIGNS THAT SHE IS THE ONE
That's where we come to about the difference between love and infatuation.
When finally after long struggles we come across the love of our life we still might have a confusion that whether he is right or not. And that's completely acceptable because for long term commitments we want someone on whom we can trust blindly and he can stand firmly on our expectations.
So here we have come up with 8 signs that can help our readers to find their true love. Test them on your partner and find out are they just lusting over you or they are in love with you.
HE LISTENS TO YOU WHEN YOU ARE SAD
One of the most important signs of whether a relationship is based on true love or just lust is when it comes to being able to pour our heart out. If we are able to share our problems with him and he is supportive and makes you feel good is real love.
Also Read: 8 SIGNS TO KNOW IT'S LOVE OR INFATUATION?
He provides you with his shoulder to lean on and cry is what true love is. You deserve a reliable and caring partner.
YOU ARE HIS PRIORITY
It doesn't require words to describe how important you are to him but gestures matter more. His actions should make you realize your importance in his life.
Also Read: Turia Pitt and Michael Hoskin – A Love Story So Inspiring!
If he gives you an equal priority like he gives to his family that what makes him your Mr. Right. He is too busy with his career but yet gives you preference in all his decisions.
HE FEELS PROTECTIVE FOR YOU
Males are protective over females but when you feel safe with your partner makes him more strong.
Also Read: LORD KRISHNA LOVE STORY: A LOVE SO HISTORIC, BUT STILL INSPIRING
It's not only about male chivalry but also about shielding your women against any physical harm. You feel safe and secure with him and he is ready to protect you from all odds.
HE FEELS PROUD OF YOUR SUCCESS
Men usually hate women growing more in life and achieving in all fields. But a real man genuinely want his partner to achieve more than him and is proud of all her achievements. He is always happy to express about it to all his friends and family.
HE RESPECTS YOUR OPINIONS
Even if a man is short tempered and stubborn and dislikes others opinions but when he is in love he respects her opinions. Accepting the fact that people have different opinions come when you start respecting it.
Also Read: Love Story Of Sachin Tendulkar: And then, life hit a Century
If he respects your opinions and give you the opportunity is your real man and you should stick to him forever.
HE LIKES TO DO EVERYTHING WITH YOU
Our life is not always full of fun sometimes we have to do the boring works as it is the part of life. But making it fun is in our hands. If he spend those boring times with you just to make them easy is your Mr. Right just go and grab him.
Also Read: STEVE JOBS LOVE LIFE: AN APPLE A DAY KEEPS THE LOVERS TOGETHER!
If he is spending time with you during his routine chores even is that he doesn't want to miss a single second to be with you.
HE THINKS YOU ARE BEAUTIFUL ALWAYS
When we love someone outer looks doesn't matter because it is temporary what remains is the behaviour of the person. Sometimes we are afraid what if we look old will he leave him? A real man will always compliment you and will always find you beautiful because for him outer appearance doesn't matter. Might be he never noticed those changes in you because he love your heart not your body.
HE IS NOT AFRAID TO LOOK WEAK IN FRONT OF YOU
Something which is really difficult for a man is to show his feelings and emotions to you because he don't want to look weak in front of you.
Also Read: GEETA PHOGAT AND PAWAN KUMAR LOVE STORY : LOVE GAME WELL PLAYED
If he doesn't feel bad while crying in front of you while watching a movie or just tired of the situations he is facing. If he accept that he us afraid of loosing you then just hug him tight.