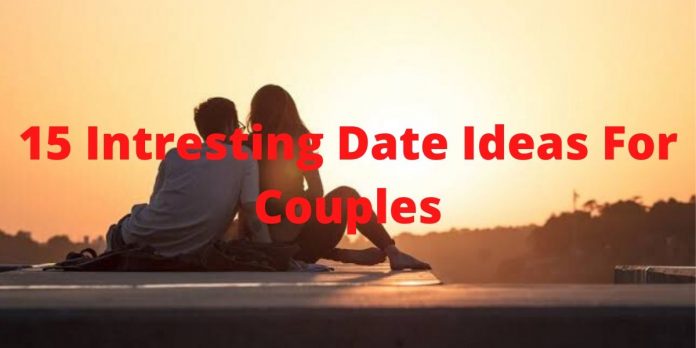 When you start dating for the first time we probably start with a perfect date to impress our partner. And our perfect date defines a good place, a tasty meal, and a few drinks to leave a good impression on the other one. But as the relations starts getting strong you become more comfortable and wild with each other and also wanted to plan differently each. You keep on adding a little spark back into the date night with lots of different and creative ideas.
Whether you are celebrating an anniversary, valentines day or just a free weekends, there are a lot more ideas that get you the quality time and beautiful moments with your partner.
Also Read: LOVE STORY OF KIM KARDASHIAN AND KANYE WEST: THE JOURNEY FROM FRIENDSHIP TO MARRIAGE
There are so many dating ideas to make your moments memorable. Age doesn't matter before dating anyone because love sees no age bar. It should be made beautiful so that it doesn't get boring after a time period. If you have been in a relationship from a really long period of time then trying something new each day is actually essential to make your partner realize how much you love them. Dating for a long means to recreate all your moments to remove them.
1. Cooking night –
cook together with your favorite dishes and work on recreating some dishes in your own style and spice up your nights.
Also Read: 5 THINGS TO DO THIS VALENTINE'S DAY
2. Dinner Cruise –
If you live nearby the sea or ocean go on a dinner cruise and plan it in a beautiful way. Either go for a moonlight dinner or a lunch date look at a sea.
3. Have an indoor picnic –
Take your partner along on a picnic in the living area, serve hot food and open a bottle of red wine. It is more special as there will be no one to interrupt.
4. Visit a museum –
If you are an art lover visit with your partner to the museum and plan an afternoon together. Wander around the place and take the round of the exhibition.
Also Read: 5 THINGS THAT HAPPEN WHEN YOU MEET YOUR SOULMATE
5. Learn a new activity together –
Learn a dance together in an academy or do a recreational activity together. Go on a swimming date or learn something new with your new loved together.
6. Go to the theatre –
Going on a movie date is a bit common experience but a quite class and romantic moment to get to know each other.
7. Art gallery –
A tour to a local art and culture gallery to get through the artist and romantic love stories of the past.
8. Try new cuisine –
Try out some new dishes together and rate out those cuisines, by this you will get to know about each other's taste. Maybe that dish can give you a very good experience or a very bad one.
Also Read: 10 RELATIONSHIP TRICKS THAT WILL MAKE YOU FALL IN LOVE AGAIN
9. Mystery trip –
Plan a day or an afternoon and take a mystery trip to nowhere in a particular place. Just take a car and you believe and go on a long master drive. This way you can get a new experience and can explorer together.
10. Engage in some friendly outdoor competition –
Have a date at the race zone and together participate in the car race by becoming each others partner. Play together some color guns or go-kart attack.
11. Redecorate the home-
Rather than going out, try to redecorate your home and put all your creativity. Add a little touch of your both style to make it your home. Make it home together.
12. GO FOR A BOAT RIDE-
Whether you rent a rowboat or rent a crude and have quality time together. Company each other on an adventurous trip and have lots and lots of fun.
Also Read: 8 SIGNS THAT SHE IS THE ONE
13. Stargaze
It's a bit of a cliché, but completely romantic of gazing the stars in the night together by setting a romantic mood around. This can create a romantic date in an open. The cozy feeling by wrapping together in a blanket.
14. Go Camping
Dating in an open and that too near the fire is such a special moment. You can do this in any field or ground where you can set fire and have a good barbeque dinner together with soft music and games.
Also Read: 8 SIGNS THAT HE IS THE ONE
15. Kiss, Kiss, Kiss
In the first date it is impossible to have a kiss but after someone when you are comfortable with each other you start kissing each other. On a beautiful date night after setting the mood to try different types of kisses. It is said that there are 36 types of kisses. Just try them and have fun together.