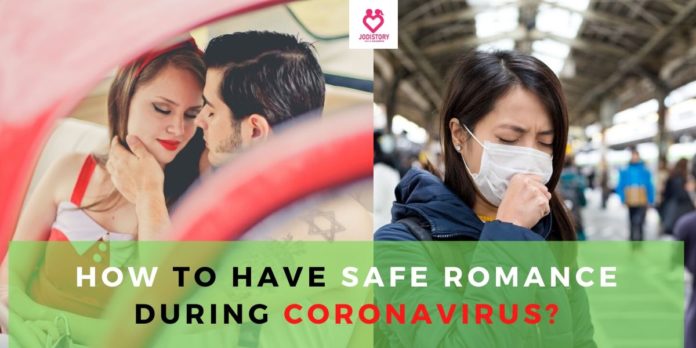 OMG !!! Corona, Corona everywhere. It is taking away our health, life, peace of mind and romance also. It is okay we can manage some time to stay at home. But what about feeling, lust, and romance? We can touch person, we have to stay 6 feet away from sick people. In fact, now we cannot go to the park, theatre, restaurant, and shopping malls. Do not you think somewhere we are fearing to have romance as well? Not to worry below are the healthy tips on how to have safe romance during coronavirus?
Romance before coronavirus
Have you remembered how you indulge in love and romance before appearing Coronavirus? I think it was holding a hand with each other. Just cuddling and hugging along with liplock kiss. You used to a spent weekend at the theatre, long drive, restaurant, and a shopping mall.
Must-Read Love Tips
But a single virus imported from China has fucked your romantic life. Is not it? Now the situation is you are afraid of having romance because you care for your loved one.
Romance after Coronavirus
You are missing dating partners on the weekend.
Somewhere you are hesitating to make a liplock kiss. Am I not right?
Maybe your girlfriend is avoiding regular cuddle, hug, and touch.
Now your weekend fun is missing at a movie theatre, shopping malls, and parks. I think you are remembering those happy days of love and romance before Coronavirus.
And video calling is happening with the facemask. Lol, you are unable to see your partner!
I think romance craving is increasing day by day. Because you are getting afraid to get infected with Coronavirus.
You are missing the romantic, spicy, chicken date at KFC.
Must-read love tips
So how to have safe romance during coronavirus?
The best way to stay safe from Coronavirus is prevention. Because no vaccine is available across the Globe. Avoid yourself to come in contact with the virus. The virus spread through person to person. If you come in contact with the infected person. Then there is a 100% chance of infection.
Please keep checking your health before romance. Do not take a single chance to get infected or infect your love partner.
If you are having a cough or sneeze. Stay away from a love partner. Rush to doctor. But please do not be panic. Your panic behavior will hurt someone special.
Be ready to clean your self before touching, cuddling and hugging. I mean clean does not mean to bath each time before hugging or cuddling. It means to wash your hand with handwash, use sanitizer.
Avoid touching your love partner's eyes nose lips without washing hands.
If you are feeling sick. Stay at home. No need for dating. It is time to date with the doctor.
If you are feeling some illness wear facemask to keep your loved one safe from infection.
Clean your bedroom also dear. Romance at neat, clean and hygienic bed has its own feeling. Is not it?
What to do for a girlfriend during Coronavirus
I know you love your princess to the core of heart. And of course, you do not wish her to get infected. Do these things to protect your girlfriend from Coronavirus.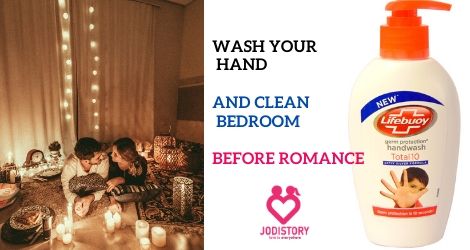 Gift her sanitizer, handwash along with a facemask
If you are feeling sick. Then please stop thinking about romance.
Tell her to stay at home. Because her safety matters more to you rather than dating.
Try online dating. It means to make video calls, chatting, calling. Play online games together. Watch an online movie at Netflix at same time.
If thinking of romance please clean yourself first. Do it for GIRLFRIEND.
Spend time together at home. Take coffee, tulsi green tea, fresh homemade food.
Must-read love story