As you all know, the great Narayana Murthy, an Indian Industrialist and the co-founder of Infosys. A man who truely has the dedication to chase his dreams.A man who manages Infosys Technologies Limited, one of the world's most reputed companies. Narayan Murthy and Sudha Murthy love story also exist.
Did you know…Murthy, the jewel of India's pride also has an inspiring and motivating love story? It is hard to believe that a man with determination, confidence and honesty also become helpless in love.
Lets go deep inside to know everything about Narayana Murthy love with Sudha Kulkarni and to get romantic glimpses.
How Naryana Murthy meet Sudha Kulkarni 
Murthy, the young and shy man belong to Sidlaghatta in Karnataka. Sudha Kulkarni, the bold girl was from Shiggaon in Karnataka. The best thing was that, before meeting in person, Sudha had a preconceived image of Murthy.
Must-Read Love Story
Narayana Murthy  and Sudha met in Pune through a common friend named Prasanna and soon became friends.
In this way Narayan Murthy Propose Sudha
Murthy fell in love with Sudha and the love story started in 1974. The young man spared no time in letting out his feelings.
He proposed the beautiful, bright, intelligent girl by saying "will you marry me?". He also confessed about his family background and financial status.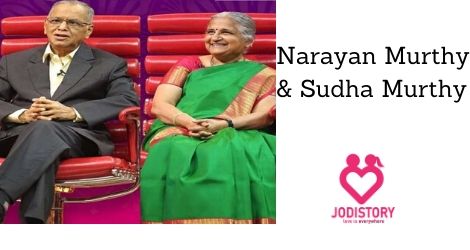 Sudha kept him waiting for an answer and informed her parents about Murthy and his proposal. The first meeting of Murthy with Sudha's parents was set. But…
But Things Went Wrong
The first interview between the prospective father-in-law and the groom turned out to be a failure. Sudha's father put a condition by saying, he will only agree if Murthy promised to have a steady job.
Murthy refused the condition saying he will not do things in life which somebody wanted him to do.
Murthy's Struggling Period
Sudha waited for him and refused to get married to anyone else. The courtship began on that day. It continued for three years and it took Murthy to every restaurant and cinema hall in Pune.
Also Read: Love Story Of Mark Zuckerberg And Pricilla: The Unconventional Networking
In those days, Murthy was always broke. During the fag end of 1977, Murthy decided to take up a job as general manager at Patni Computers in Bombay.
Murthy Gets Married To His Lady Love Sudha
Finally, the long awaited moment came. Murthy had a decent job and he decided to settle down with his lady love. On February 10, 1978, the young couple tied the knot at Murthy's residence in Bangalore.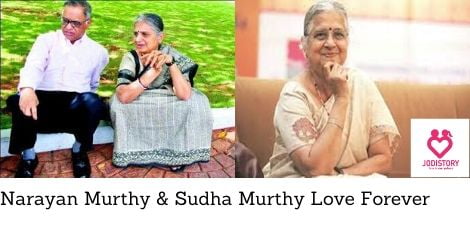 The wedding was simple with only two families present. The man with his spouse went to US after marriage.
And Narayan Murthy get Infosys Title
In 1981, Murthy wanted to start Infosys. He was passionate about creating good quality software. His lady love Sudha decided to support him. Murthy and his six colleagues started Infosys. In 1983, Infosys got their first client, MICO in Bangalore.
The young couple worked together and provided tremendous success to the company.
Glimpse of Married Life of Narayan Murthy
Narayana and Sudha, the first couple of India's Tech Industry. The couple who is famously known to have supported each other known. The couple with an amazing and wonderful married life from the past till date.
Also Read: Love Story of Bill and Melinda Gates: The Richness of Love
The cute couple have been together for over three decades. The two love birds are a classic example of the poetic point that love grows stronger with time.
The couple have two children, a son Rohan Murthy and a daughter Akshata Murthy. Daughter Akshata is married to Rishi Sunak. a British Conservative.
Eternal Love of The souls
The two souls are the opposites that complements each other. The marriage and love turned the couple's life to a new angle. The lady love Sudha remains as the constant inspiration and power for Murthy as in the initial days.
This love story is the true example that "How Love Makes Life Beautiful and Rich!". That's the power of Love.
Murthy is a man who is truely blessed with the motivation and support of his beautiful spouse. The reason behind his success, his lady love.
It is rightly said that "Behind every successful man, there is a woman".
We wish the two love birds live happily forever..!!! Narayan Murthy and Sudha Murthy love story is love at its best.