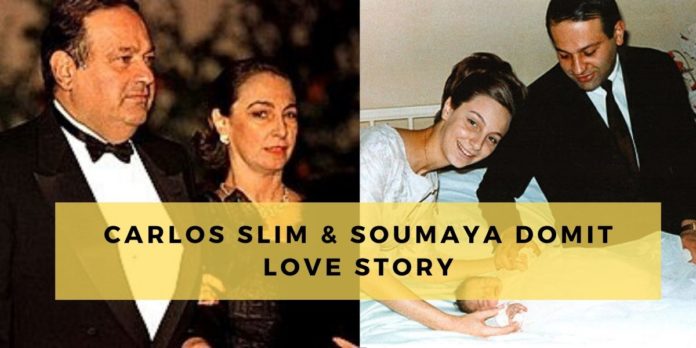 There is nothing in this whole world that can separate any truly loving souls. Not even death. They still remain in love not till the last breath but even in the memories. They live the love through the memorable moment spent. Read Carlos Slim & Soumaya Domit love story.
Labeled as the richest person in the world dated 2010 to 2013 by Forbes Magazine, Carlos Slim derived his fortune from his holdings in the numerous companies.
The successful businessman married Lebanese-origin Mexican socialite and philanthropist, Soumaya Domit Gemayal.
Carlos Slim married Soumaya Domit(a lesbian)
Carlos Slim tied the knot to a Lebanese girl, Soumaya Domit Gemayal, his longtime love. The two got married in the year 1967 when Carlos was of the age of 26. The couple was happily married since then. They had been a support system for each other.
Also Read: SOPHIE TURNER(SANSA STARK) AND JOE JONAS LOVE STORY: THE JONAS-TURNER STORY
As it is always said that there is the strength behind anyone's success, Soumaya plays a big role in the success of Carlos.
Carlos Slim & Soumaya Domit Gemayal happy married life
The couple had been happily married for 32 years until they were struck by the tragic reality. Soumaya died in the year 1999 due to her health problem related to the kidney issue.
The marriage is still remembered. Carlos mentioned that his late wife Soumaya was the one who taught him about the beauty of paintings and sculptures.
She was a very sensitive person when it was related to art and they had visited numerous galleries.
Also Read: CHARLIE O'CONNELL AND ANNA SOPHIA BERGLUND LOVE STORY: THE BACHELOR'S PLAYBOY
Carlos's love for his wife even after her death portrays the pure and strong bond shared between the two. The couple has six children. Including three daughters and three sons.