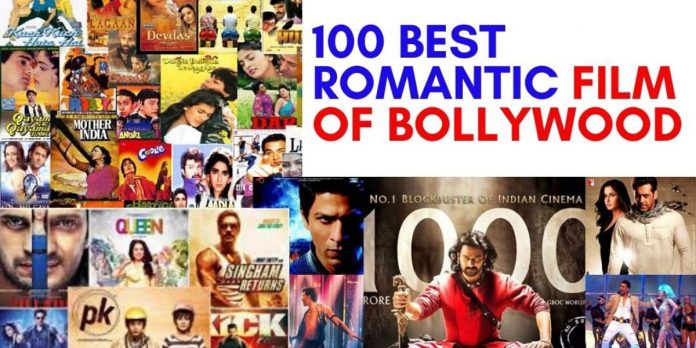 Entertainment with romance means Bollywood movies. Bollywood movies hold romance, action, family drama, suspense, thriller. Every segment that Indians like to smile for a moment. Romantic movies are something like audiences started feeling themselves in fairy tale love life. That is why I have prepared a list of best love story movies in Bollywood. Here we go.
Must-Read Articles
Classical love story movies of Bollywood
1. Mughal-E-Azam
The legend movie in Indian History is of course Mughal-E-Azam. It is a story of love and war. Dilip Kumar is a king whereas Madhubala is a servent in his palace. The movie shows love, drama, emotion, suspense. Love beyond boundaries stole our hearts. And melt our eyes.
2. Sholey
"Sholey" is an unforgettable movie in Indian cinema. It is not just a love story based movie. In fact, Sholey shows us the love, friendship, humanity and evil side of human life. But in the end, we get the most heartwarming happy ending. With lots of emotional feelings. Amitabh Bachchan, Dharmendra, Hema Malini, & Jaya Bacchan stole our hearts with superb acting.
3. Ram Teri Ganga Maili Ho Gai
Movie "Ram Teri Ganga Maili Ho Gai" is remembered for beautiful actress Mandakini and her bold scene ever. This movie became the talk of the country when released. Because its steamy scene was unpredictable. By the way, the story is awesome. And this movie is a must-watch best love story movies of Bollywood.
4. Silsila
The movie Silsila ia a LOVE SQUARE. Amitabh Bachchan is an emerging writer. He loves hot and sexy babes Rekha. Where as his brother Shashi Kapoor loves Jaya Bachchan. But fate has decided it another way. Because Rishi Kapoor was an officer in Indian Air Force. As Rishi & Amitabh planned to marry together with their lover. But unfortunately Rishi died in an air strike. And Jaya was pregnant with his child. In that situation Amitabh decided to marry her to save her dignity. He cancels marrying Rekha. Rekha turned furious and married a bussiness man. But love for each other did not calm. Amitabh & Rekha still date each other after marriage. What will happen in the end? Amitabh will divorce Jaya? Or Rekha will divorce her husband? Or they will sacrifice love?
5. Arth
Shabana Azmi lives with husband Kulbhusan in a rented house. Kulbhusan gifted Shabana a new flat and reveals that he is in love with Smita Patil. And money with her in the film industry. He lefts Shabana but did divorce her.
Whereas Shabana left the house and goes to the girl's hostel to live. There she meets Raj and Raj falls in love with her. But sehe refuses. Will Shabana lead a pitty life without husband or settle with Raj?
6.Ek Duuje K Liye
When the movie released it became a love symbol for love birds in that era. Kamal Hassan is a South Indian boy loves Rati Agnihotri, she is a north Indian girl. Both do not know each other languages. That is the reason their parents did not approve the marriage. They live apart from each other for years. But they tried to unite a situation comes. And it pushes them to commit suicide.
7. Kashmir Ki Kali
Shammi Kapoor is only son of wealth parents. Mother wanted him to marry but Shammi did not. He goes to Kashmir to escape marriage. There he meets Sharmila Tagore and falls in love with her. What tragedy they have to face to be unite is the intersting part of movie.
8. Pyasa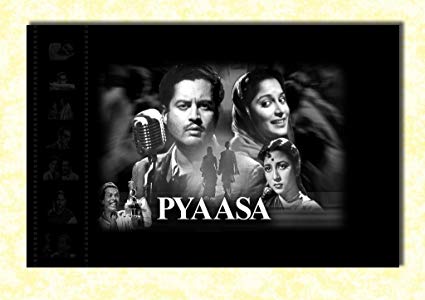 9. Prem Rog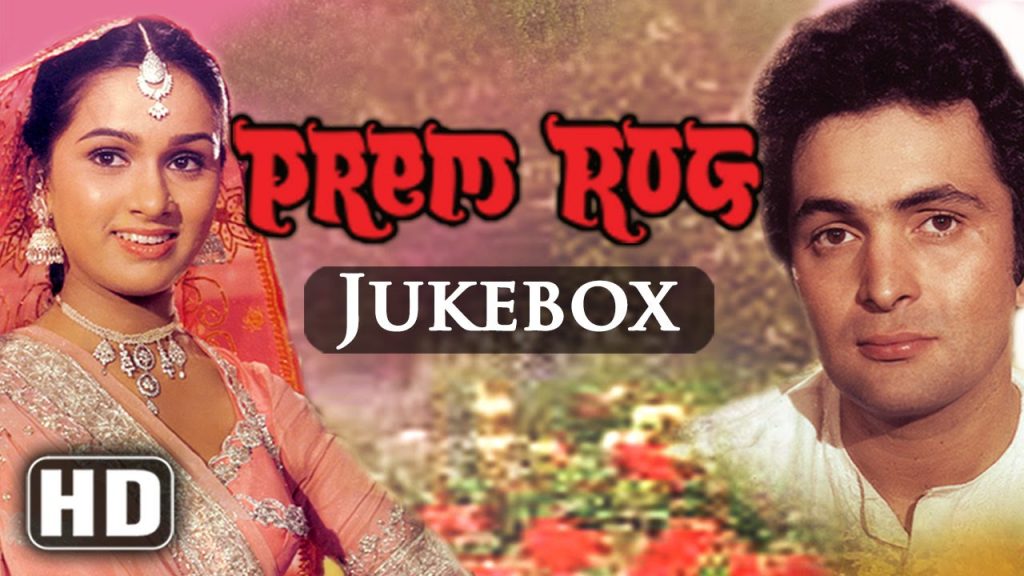 10. 1942: A Love Story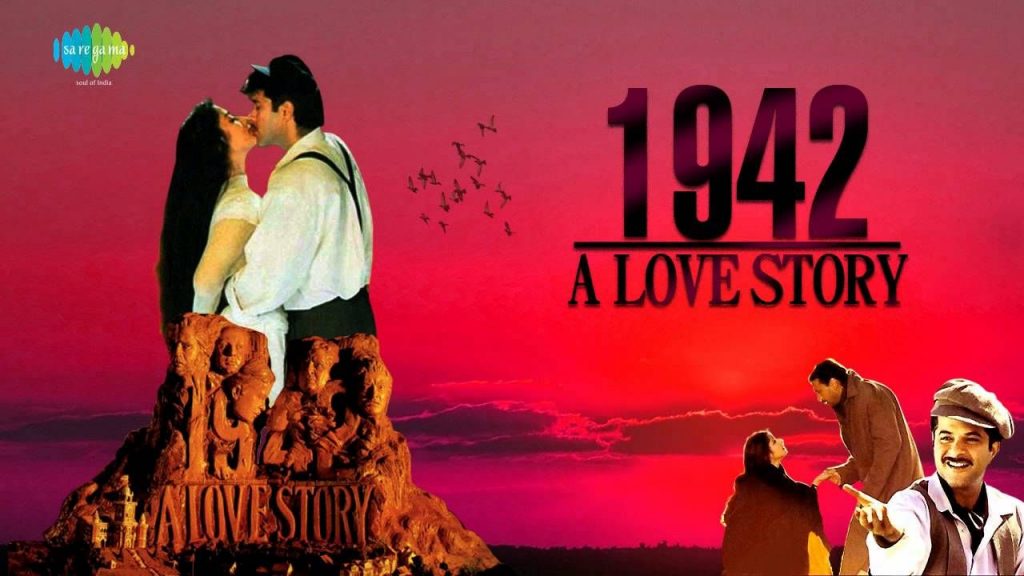 Romantic & love story family drama movie of Bollywood
1.Ishq
This film is based on a rich lover poor lover. Generally, rich dads of India cannot afford a poor son in law. The same story is in the movie. Ajay Devgan & Juhi Chawla are the children of a rich fathers. Ajay falls in love with Kajol, she is a poor girl. Whereas Juhi started loving Aamir Khan who is a poor guy. Their love story turns complex when their parent comes to know the reality. Their love story will be successful or not?
2. Ghulam
3. Raja Hindustani
4. Qayamat Se Qayamat Tak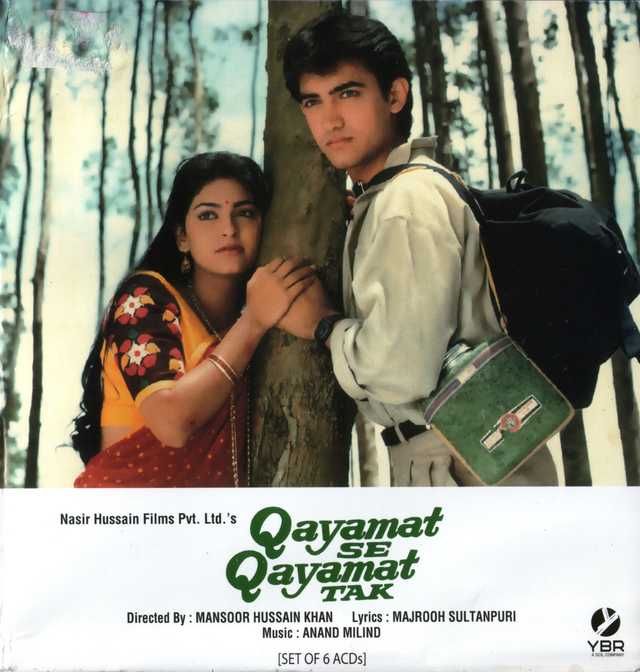 5. Hum Apke Hain Kaun
It is a typical romantic family drama movie of Bollywood. Madhuri Dixit falls in love with Salman Khan. Salman is a brother in law of her older sister. But her sister died during the delivery of a child. And Madhuri's parents fix her marriage with jiju. Will Madhuri sacrifice her love for the sake of family?
6. Kaho Na Pyar Hai
This is a romantic love story between rich and poor lovers. Hrithik Roshan played the role of a poor lover boy. Whereas Amisha Patel is the daughter of a rich dad. How the love between the cute couple will survive is an interesting part of the movie. Although the song it still pleasant to hear in 2019.
7. Hum Dil De Chuke Sanam
Salman Khan is an evergreen lover on screen. In this movie, Salman teaches Aishwarya Rai Bacchan how to fall in love. And Ajay Devgan played the role of husband of Aishwarya. He taught her how to be in love. The love chemistry between the three is the best example of a love triangle. This is a must-watch heart touching love story.
8. Dilwale Dulhaniya Le Jayenge
Dilwale Dulhaniya Le Jayenge is a landmark of the romantic movies in Bollywood. It is one of the best love stories movies in Bollywood. In short, fans called it DDLJ. The chemistry and between Shahrukh & Kajol touch our hearts. Her Simran character is a landmark for a maximum Indian girl. How Kajol falls in love with Shahrukh is the most interesting part of the movie. And the most heart-throbbing situation is when Kajol goes to hold Shahrukh's hand.
9. Dil To Pagal hai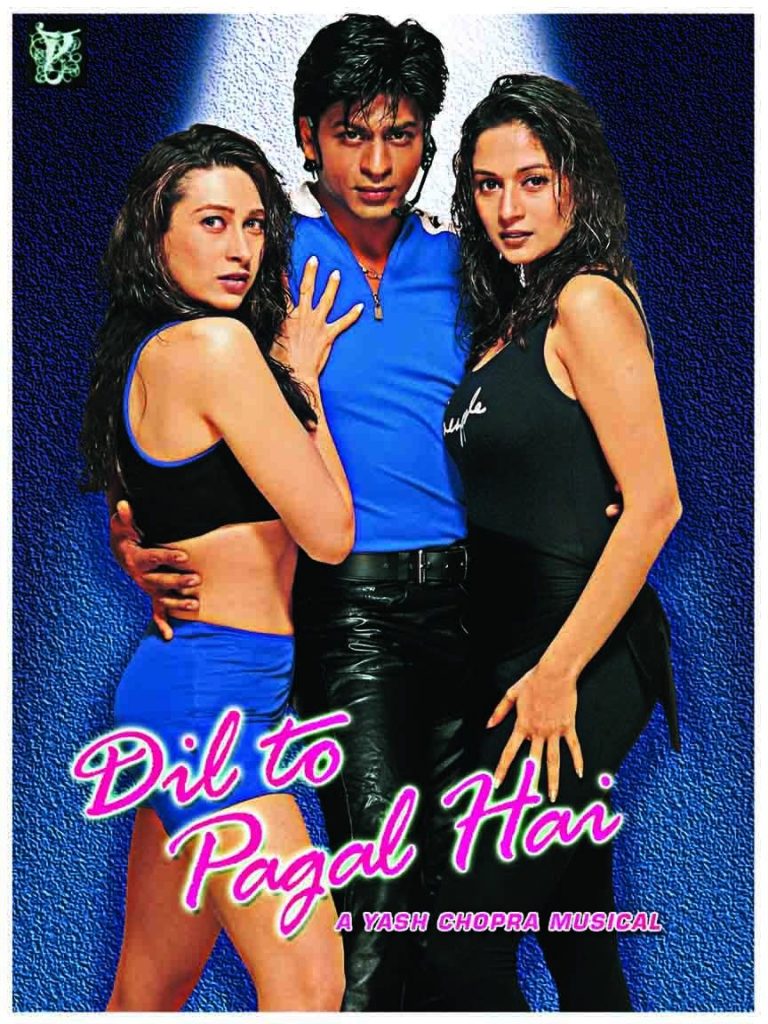 10. Dhadkan
As the name suggest Dhadkan means heartbeat. This movie is also a super romantic Bollywood movie with love triangle situations. Shilpa Shetty loves Sunil Shetty who is a poor guy. Whereas Shilpa has to marry Akshay Kumar who is a rich guy. How will Shilpa fall in love with Akshay? And forget her true love Sunil Shetty is the most interesting part of the movie.
11. Pardesh
12. Devdas
Well, Devdas is a classical movie of the decade 2000. How can we forget the beautiful Aishwarya Rai love with Shahrukh Khan? But the same rich and poor factor hammer the childhood love of Dev & Paro. And Shahrukh(Dev), turned to Devdas when Paro(Aishwarya) married another guy. The most interesting part of the movie is will Dev meet Paro or not? Will Paro able to see Dev for the last time of his death. Devdas is counted under best love story movies in Bollywood.
13. Mujhse Shaadi Karogi
The movie is something like a love triangle. But not a real love triangle. The movie has a fun side with the aroma of love and romance. Both Akshay Kumar & Salman Khan do hard to impress Priyanka Chopra. Whom will Priyanka choose as her life partner?
14. Kabhi Khushi Kabhi Gam
This movie is a complete romantic family drama. Also with a touch of love and romance. The interesting part of the film is the separation of Shahrukh Khan from his family because of Kajol his love of life. But as usual in the end, we expect a happy ending.
15. Kal Ho Na Ho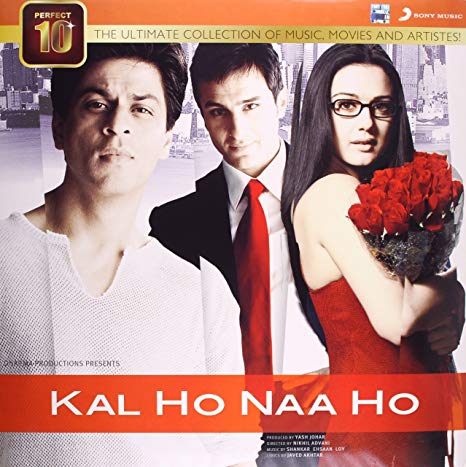 16. Vivah
Vivah is a so sensitive movie according to me. The chocolaty sweet image of Shahid Kapoor stole my heart. His true love for Amrita Rao is a memorable scene for Indian lovers. When Amrita burnt in the fire. In that sitution too Shahid did not abundant her. This is true love. What we all expect in our life.
17. Rab Ne Bana Di Jodi
This movie teaches us expectations vs real life of marriage. Shahrukh Khan played a double role. Anushka Sharma married Shahrukh as Surinder. But after marriage, she falls in love with Raj. So how will Taani discover Surinder and Raj the person? It is the most awaited part of the movie.
18. Tanu Weds Manu
Tanu is a bubbly girl in this movie. When R.Madhvan come to see her for marriage she was fully drunk. Will an innocent boy fall in love with a crazy girl? The love between the two opposite characters person is possible or not? Must watch the movie for you.
19. Band Baja Barat
This movie brings a smile with love. Basically, Anushka Sharma is an entrepreneur girl. She chooses Ranveer Singh as a business partner. How did they fall in love with business is an important part of the film. But they apart from each other. So what will happen in the end? How did they realize love between the two? To know more watch movies.
20. Bodyguard
Handsome Salman Khan in bodyguard attitude tooks most Indian girls. Salman is a bodyguard of Kareena Kapoor in the movie. Kareena planned to prank Salman. Meanwhile, she falls in love with him. But Salman left his job without knowing Kareena's feelings for him. Will Salman discover her love or not?
21. Toilet Ek Prem Katha
The love story in "Toilet Ek Prem Katha" starts after the marriage of Akshay Kumar and Bhumi Penderker. Because there is no toilet in Akshay's home became the reason for the separation of the couple. Along with social issues, the movie shows love bonding between the pair.
22.Humpty Sharma Ki Dulhania
Alia Bhatt came to delhi for buying lehenga. There she met Varun dhawan. They deeply fall in love with each other. But in the end, she had to return her hometown for marriage. Will she unite with a boyfriend or not?
23. Sanam Teri Kasam
Mawra Hocane is a boring girl in movie. Because of her boringness no one wants to marry her. She wanted to impress his collage crush but failed. Harshvardhan Rane helps her to impress him. But he himself falls in love with her. What will happen in the end??
24. Badrinath Ki Dulhania
"Badrinath ki Dulhania" is a sequel of "Humpty Sharma Ki Dulhania". here Varun Dhawan belongs to a local businessman family. Whereas Alia Bhatt is a career-oriented girl. Varun loves Alia. But Alia loves her career. When will Alia realize love for Varun is a must-watch.
25. 2 states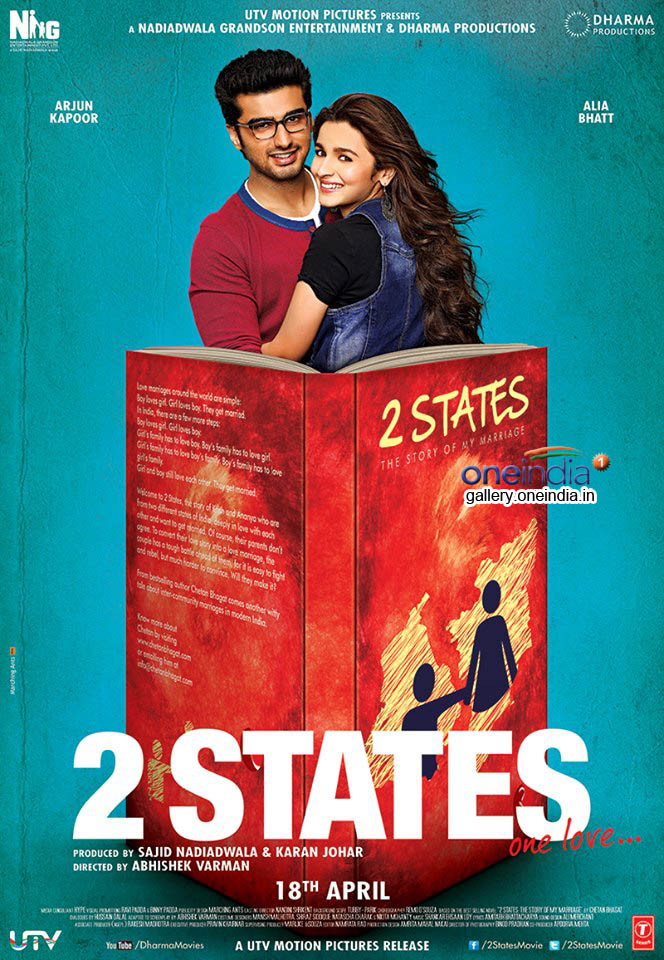 26. Half girlfriend
The movie is somewhere in today's love story. Arjun Kapoor loves Shraddha Kapoor. But Shraddha is a career-oriented girl. Her dream career is the main priority. That is why she decided to be a half girlfriend of Arjun. Means neither girlfriend nor friend. A new kind of relationship. Will she accept his true love or not.
27. Bajrangi Bhaijan
This is an emotional film. Based on the India-Pakistan plot. Salman helps a Pakistani child to reach her home in Pakistan. Between all these tragedy Salman meets Kareena. How do they continue loving each other? Along with tragedy is the main theme of the movie.
28. Sultan
It is a love story of a player. Means Anushka Sharma is a professional wrestler. But Salman Khan learned wrestling just to marry her. In the whole movie, Anushka hates Salman after marriage. Because of a big mistake committed by Salman Khan. So how the couple meets in the end? How will Salman regain his lost reputation is the main part of a masala movie. We see love, romance, attitude, dislike,succes & failure in the movie.
29. Dhadak
30. Prem Ratan Dhan Payo
It is a royal love story based bollywood film. Sonam Kapoor & Salman Khan played a lead role. But Salman Played the double role. Sonam had to marry royal Salman. But she fell in love with poor Salman Khan. Whom will she marry in the end?? A royal groom or true lover?
Romantic thriller movie of Bollywood for couple to watch on first date
1.Dil Se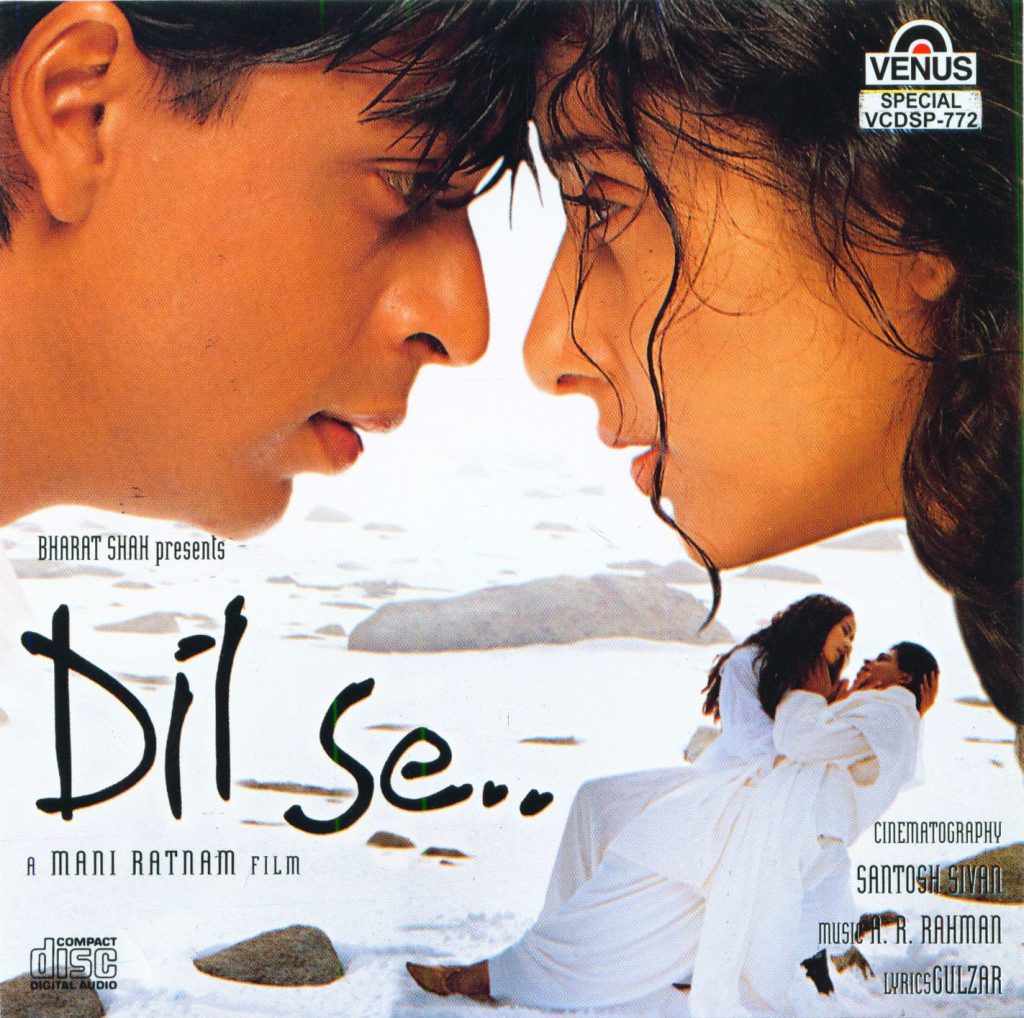 2. Ashoka
3. Gadar Ek Prem Katha
Gadar is a serious love story movie & super best love story movie in Bollywood based on the India-Pakistan division. Amisha Patel is a Pakistani Muslim girl. Sunny Deol rescued her during the riot in India. Soon they fall in love. But Amisha's parents took her to Pakistan. She left husband Sunny Deol and a son in India. But in last both husband & son went to Pakistan to her. Will they able to meet? Will Amisha return back to India for son & husband?
4. Veer-Zara
Veer-Zara is another Indo-Pak based love story. Priti Zinta is a Muslim Pakistani girl. She came to India for submerging the remains of the funeral of her non-Muslim servent. There she met Shahrukh Khan. Soon they fall in love. And Priti returns to Pakistan for marriage. But she missed Shahrukh Khan. And married to a Pakistani boy. How Priti & Shahrukh complete his love story? It is worth watching.
5. Mohabbatain
Mohabbatain when released it crossed all records. Amitabh Bacchan is a principal of Gurukul. He was against love and romance on the campus. Three boys decided to make love. Meanwhile, Shahrukh Khan appointed as a music teacher in a gurukul. He appreciates the atmosphere of love on campus and helps the student to continue the love. Amitabh came to know the truth. Then Shahrukh revels that 10 years he was fired because he dared to love Amitabh's daughter Aishwarya. And she committed suicide. Will Amitabh realize his mistake? Will he allow love & romance on the campus?
6. Tere Naam
I think "Tere Naam" is the best love story movie of Bollywood. Salman Khan played the role of a crazy lover boy for Bhumika Chawla. He falls in love madly with her. And then turned insane. Will they unite or not?
7. Awarapan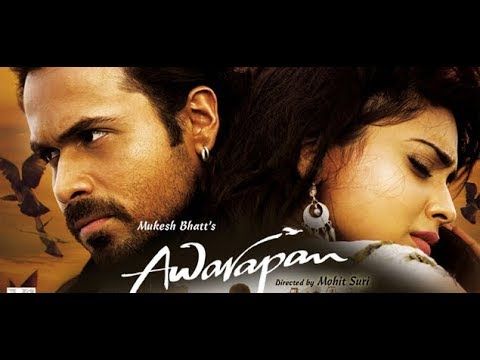 8. Gangster
The movie is somewhere a love triangle. It is a love movie of a gangster, girl & a police officer. Shiney Ahuja is a gangster & loves Kangna Ranote. Emraan Hashmi is a police officer & cheated Kangna to fall in love with her. Why did Emraan deceive her? What will Kangna do to him? this movie is a is thiller material.
9. Fanna
Fanna is a terrorist based love story. Aamir Khan is a terrorist. Kajol falls in love with him without knowing the reality. When Kajol enquired the truth she decided to kill his lover. Will she do this for the country or not is the most interesting part of the movie.
10. Jodha Akbar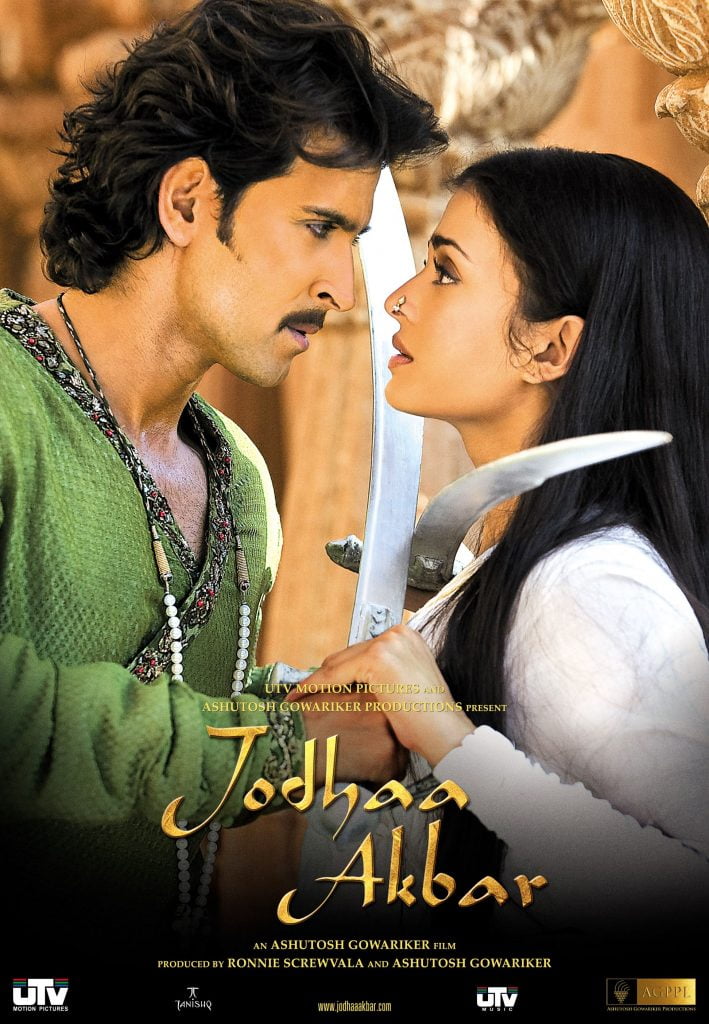 11. Krish
It is a sci-fie based love story movie. Hritik Roshan has a superpower. He got it from Alien. Priyanka came in his life but unaware of his superpower. How will she react when knowing the truth? And what will happen if Hritik came to know another truth of his dead father?
12. Ghajini
I remember when Ghajini released. All Indians went mad for Aamir Khan's look. Aamir loves Asin, but goons kill her. Aamir forgets his memory. That is why he tattooed his girlfriend and enemy name on his body. It helps him to not forget about love and war. How will Aamir take revenge for the murder of his gf is a must-watch.
13. Veer
Veer is a royal love story movie. Salman khan falls in love with Zareen Khan who is a princess. Whereas Salman is a normal worker. Zareen organized war and keep terms and conditions before Salman. He will have to win the war to marry her. Salman Win or not?
14. Om Shanti Om
It is a double role double love story based movie. Before death, Shahrukh loves Deepika Padukon. And after death both reborn. Shahrukh remembers everything. How will he reunite with love again? It will be an interesting part of the movie.
15. Dabang
Dabang is a spicy movie of Bollywood. Salman Khan is a policeman. He falls in love with Sonakshi Sinha. He does everything to prove love for Sonakshi. Whereas Sonu Sood also loves Sonakshi. So how does Salman fight from Sonu is the spiciest and entertaining scene in the movie? Must watch for Salman lover.
16. Ranjhanaa
It is an intercast love story film. Sonam Kapoor and Dhanush love each other in childhood. When Sonam grew up she forgets Dhanush. But Dhanush did not forget her. In fact, time comes when Sonam started hating him. Because she loves another boy. The tragedy between the three. And to whom will Sonam accept her life partner is a must-watch moment in the movie.
17. Bajirao Mastani
This is a super royal film by Sanjay Leela Bhansali. Ranveer Singh is a Maratha royal and a married person. But Deepika Padukone falls in love with him. Although she is a Muslim royal. What difficulty Deepika has to face after marrying Ranveer is the main key to the film. Although Ranveer died in the end. But how Deepika 7 Priyanka survived is eye-catching.
18. Goliyon Ki Rasleele Ramleela
This movie is somewhere the love between the two rivals. Ranveer Singh & Deepika Padukone belongs to rivals family. But they started feeling something for each other. In fact, they planned to elope and marry. But Ranveer's family did cheating with him. They separated after marriage. Will they unite or not?
19. Dilwale
Dilwale is a half a romantic half thriller. Kajol & Shahrukh both belong to the DON family. Kajol pranked with Shahrukh to fall in love with him. She had to take revenge from Shahrukh. But Kajol really falls in love with him. In which condition they unite is really heart touching part.
20. Baaghi
This is a cute love story with a super thriller and stunt scene. Tiger Shroff is a marshall art guy. He loves Shraddha Kapoor. But his teacher's son also loves Shraddha. And he kidnapped Shraddha. How Tiger will rescue his girlfriend?
21. Rustom
The movie Rustom is a story of love and betrayal. Here Ileana d'cruz deceives Akshay. Both are husband-wife. Ileana keeps secret affairs. But Akshay discovered the truth. So will Akshay divorce Ileana or forgive her mistake. Because he loves him deeply.
22. Kabir Singh
Kabir Singh became a blockbuster movie of 2019. Shahid Kapoor played the role of a true lover. He falls in love with Kiara Advani. Both are medical college students. But Kiara's family rejects Shahid. Then Shahid turned alcoholic. And Kiara married another guy. In fact, Kiara left her parents home forever and started living in an orphanage. How Shahid & Kiara will meet in the end is the most emotional part of the movie.
23. Jab Tak Hai Jaan
It is a love story of an army officer and a normal girl. Shahrukh and Katrina started loving each other. But they have to face the worst situation to be close to each other. In fact, Shahrukh had to fight for Katrina. How both will get together again?
Super romantic movie of Bollywood to watch with girlfriend
1.Kuch Kuch Hota Hai
The movie "Kuch Kuch Hota Hai" is a damn favorite movie for Indian couples. The story is basically a love triangle. Shahrukh loves Rani Mukherjee, and Kajol loves Shahrukh. Kajol decided to replace herself from Shahrukh and Rani's life. Shahrukh & Rani married. But rani died. In the end, he realized the love for Kajol. So how destiny will bring them together? Must watch to never forget. The evergreen, too cute and best love story movies in Bollywood are our favorite Kuch Kuch hota hai.
2. Hamko Deewana Kar Gai
This movie is also a love triangle. Akshay loves Katrina, Katrina loves someone else. At the time of marriage, Katrina realized that her heart only beats for Akshay. Will she confess her love or not?
3. Aashiq Banaya Aapne
It is a super romantic movie of Emraan Hashmi & Tanushree Dutta. Both are college-going students. The tital song is damn romantic and sexy. This is a must-watch film to love birds together.
4. Jab We Met
Super bubbly movie of Kareena Kapoor & Shahid Kapoor. Shahid faces breakup and Kareena helps to heal him through the pain. Likewise, Kareena also goes through the same heartbroken trauma. And this time Shahid helps her to heal. Then both broken hearts started feeling something for each other. How they will realize love for one another?
5. Love Aaj Kal
This is the latest type of love breakup movie. Deepika Padukone and Saif Ali Khan decided to break up their relationship. But after the breakup, they started missing each other. The question is will they unite again or quit the relationship forever.
6. Ajab Prem Ki Gajab Kahani
The most adorable and sweet movie of Katreena and Ranveer Kapoor is one and only Ajab Prem Ki Gajab Kahani. Ranveer is a sweet and honest guy, falls in love with Katrina. Katrina's step-parents tried to marry her with a rich guy. Ranveer helps Katrina to get rid of marriage. ranveer plans to propose her. But Katreena loves another guy. Ranveer helps her again to marry with boyfriend. But in the last Katrina realized love for Ranveer. Will they be able to unite or not?
7. Tum Mile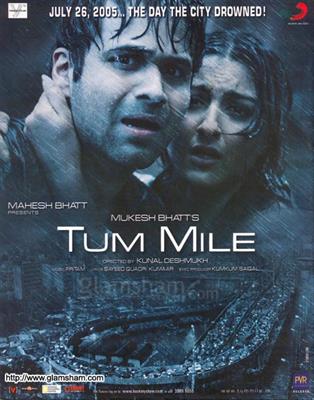 8. Anjana Anjani
Priyanka Chopra and Ranveer Kapoor are strangers. They spend time with each other just to get rid of a frustrated life. In the end when they returned home. They started missing each other. In fact, both realized themselves in love. Will they meet again or not?
9. Jannat
Jannat became top romantic movie of the year when it released. Emraan Hashmi and Sonal Chauhan were in lead roles. Emraan was a bookie and did match-fixing. But for the sake of love he abundant match-fixing. He wished to live a legal life without crime. But destiny planned it another way.
10. Aashiqui 2
As the name suggests the movie was a super romantic hit during release. In this movie, Aditya is a singer. He helped Shraddha to make her a famous singer. Both fall in love. Because Aditya is an alcoholic, Shraddha had to face many issues. Will they remain together or not?
11. Sanam Teri Kasam
12. Sanam Re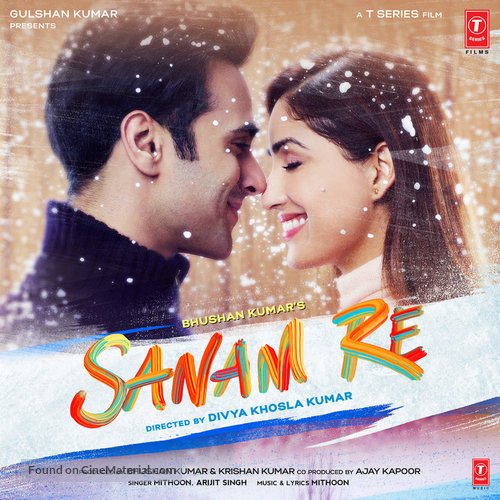 13. Hamari Adhuri Kahani
The love story really remains incomplete in the movie. It brings a tear in our ears. Emraan Hashmi loves Vidya Balan. She is already a married woman. But her husband is a beast. Vidya & Emraan find comfort, peace, emotions with each other.
14. Masaan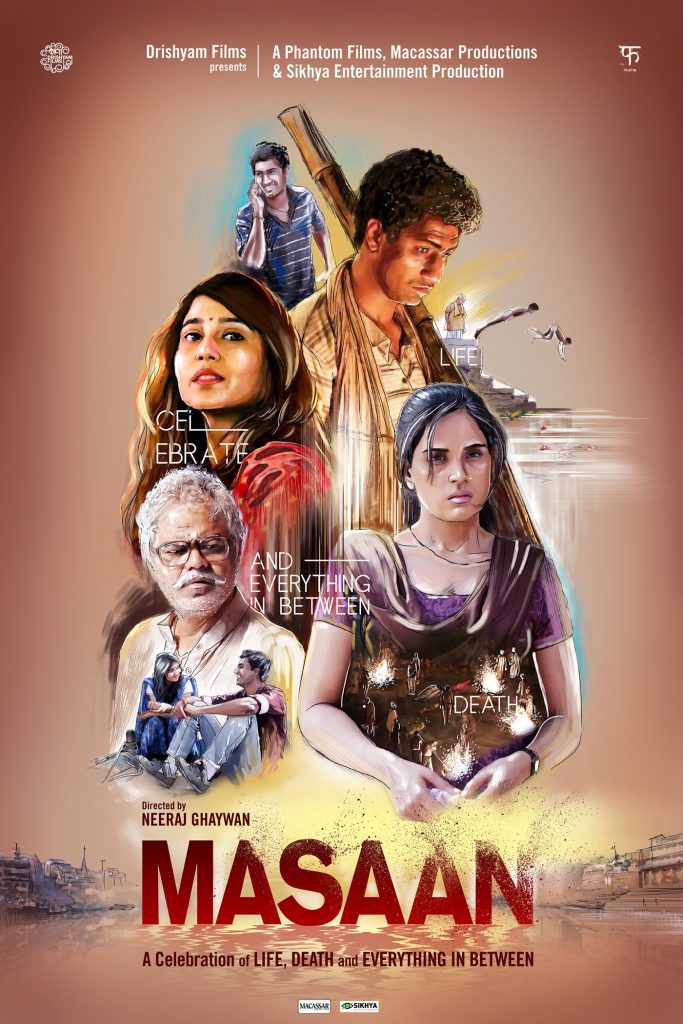 15. Notebook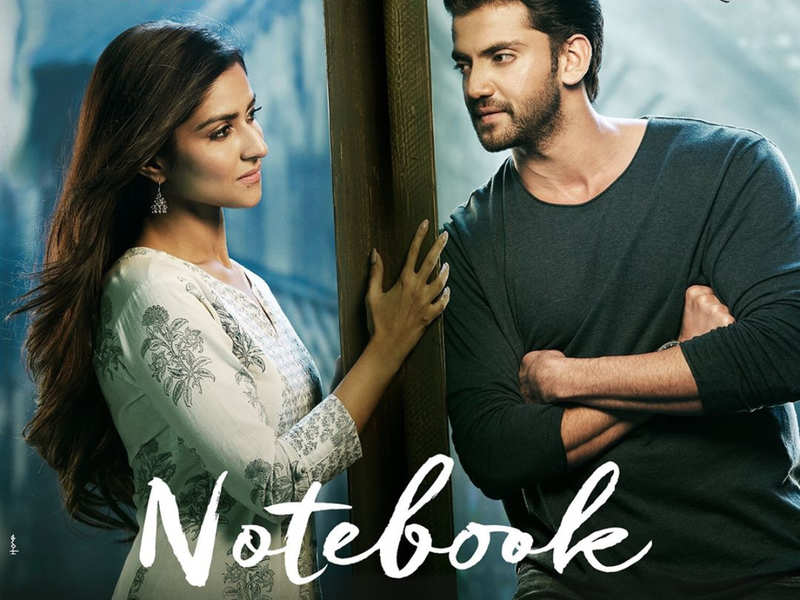 16. Photograph
CONCLUSION: I hope these 100 lists of best love story movies in Bollywood gave you an idea. What to watch or not? By the way, each movie is worth watching.